In addition to being a popular house-boating and water-skiing vacation spot, Shasta Lake is also California's largest reservoir and third largest body of water, providing water to Bakersfield and the Central Valley — which comprises the largest food producing counties in the state. Check the origin on any domestic box of berries, lettuce, bag of lemons, even wine labels and you'll understand the importance of this waterbody to California agriculture, among other things.
But this year, one of the most staggering drought years yet, the bronze-medaled (3rd largest) waterbody finds itself among hundreds of its fellow California reservoirs, holding only half the capacity it should. In early summer 2021, the lake measured 1.87 million acre-feet of water — 8% less than years prior. For perspective: two households in California use 1 acre-foot of water per year.
That said, Shasta Lake's "bathtub ring," a phenomenon that occurs when previously submerged land is exposed for long periods, is currently on show. What's more, there are some treasures that this lower waterline reveals. If you're enticed to make the trip, you'll experience the history of Shasta Lake at an entirely new level.
*As always, stay mindful of the water your life consumes and conserve it as best you can.
Thinking about favorite summer family road trips, I want share one of my favorites where we'd go every summer when I was a kid: Lake Shasta. As usual we'd pile up the Country Squire station wagon with camping gear and comic books, then head up I-5 in the blistering heat until we reached the Mount Shasta Fish Hatchery, where I'd drop a nickel in the fish-food dispenser and let the pellets fly.
And that was just the start of a memorable week of fishing, camping, houseboating, spelunking, exploring, and sneaking sips of beer. So if you haven't already planned your summer holiday getaway, read on….
There's a reason why they call Lake Shasta the "Houseboat Capital of the World." As the largest fresh-water reservoir in California, it's the perfect introduction to the pleasures of houseboating, and one the most enjoyable ways friends and family can spend a summer week together.
To fully appreciate Lake Shasta's 365 miles of shoreline, you need to explore it by boat, and even if you've never driven a boat in your life there's nothing to worry about: You're going too slow to do much damage, and the banks are mostly soft mud anyway. Think of them as giant floating bumpers cars (but, you know, try not to hit anything).
You can rent houseboats from several companies around the lake. A couple that I recommend are Antlers Resort & Marina and Jones Valley Resort — their Titan model is a floating mansion.
There's usually a 1-week minimum during the summer, and a 3- to 4-day minimum during the off season. And while you're tooling around the lake, keep your eye on the sky for a glimpse of the mighty bald eagle, the largest bird of prey in North America. Lake Shasta is currently the home of some 25 pairs of our national symbol, one of the largest nesting populations of bald eagles in the lower 48 states.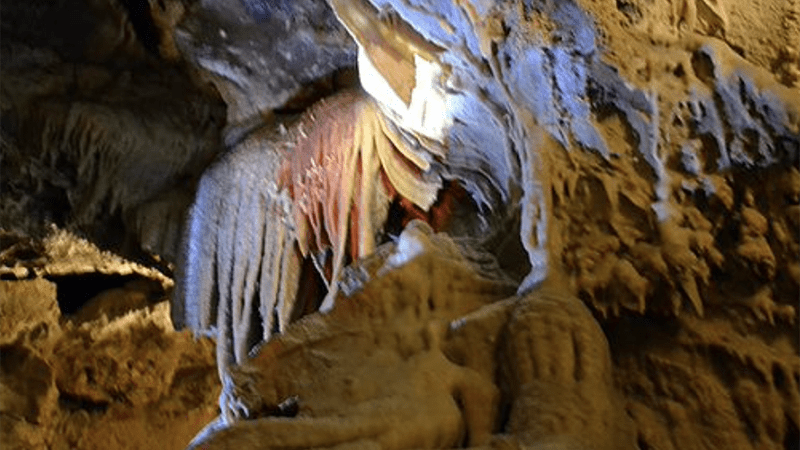 About 10 miles north of Lake Shasta is another popular attraction: guided 2-hour-long tours of the impressive, crystal-studded stalagmites and stalactites within Lake Shasta Caverns. The stalactites and stalagmites in these caves are massive, and 60-foot-wide curtains of them adorn the great Cathedral Room.
Just getting there is an adventure in itself; after you pull off the highway and check in at cavern headquarters, you'll have to hop aboard a ferry for a 15-minute trip across Lake Shasta, then climb onto a bus for a white-knuckle ride up to the caverns (open every day, year-round).
And anglers take note: The stretch of the Sacramento River between Lake Shasta and Mount Shasta is one of the top spots in the country for trout fishing, so don't forget to pack the rod and reel.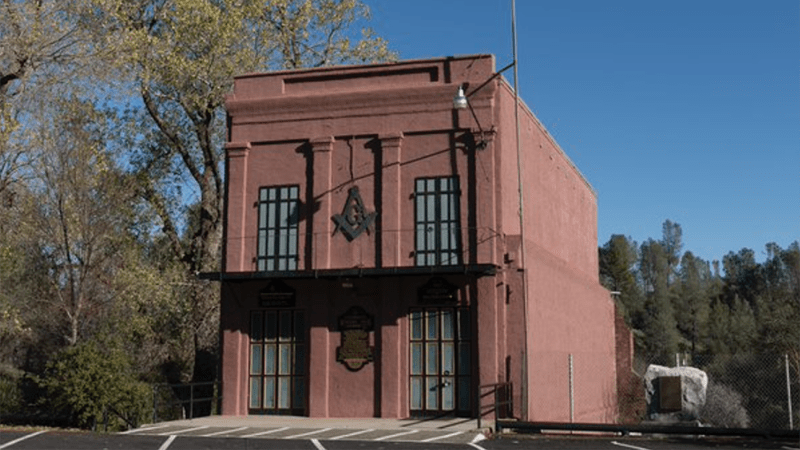 Shasta Historic Mining Town
About 3 miles west of Redding is the old mining town of Shasta, which has been converted into a California State Historic Park. Founded on gold, Shasta was the "Queen City" of the northern mines in the Klamath Range. Its life was short, and it expired in 1872, when the Central Pacific Railroad bypassed it in favor of Redding.
Today the business district is a ghost town, complete with a restored general store and a Masonic hall. The 1861 courthouse is now a museum, where you can view the jail and a gallows out back, as well as a remarkable collection of California art assembled by Mae Helen Bacon Boggs. The collection includes works by Maynard Dixon, Grace Hudson, and many others.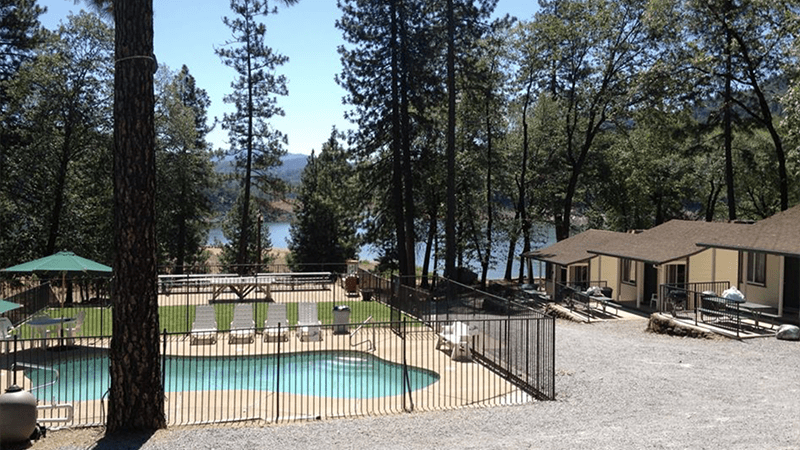 Houseboats are one way to spend the night at Lake Shasta; but there are a few lodging options on or near the lake. Bridge Bay Resort has been there forever and sits on a hill overlooking the lake with an adjoining restaurant, The Cookhouse at Bridge Bay. A couple other options for simple lodging accommodations are The Inn at Shasta Lake and Sugarloaf Cottages. 
For more tips on what to see and do in the Lake Shasta region, log onto Visitredding.com and Shastacascade.org.