Here's an idea: Instead of driving to Lake Tahoe again for your alpine getaway, consider a detour to one the least-visited national parks in the lower 48 states — Lassen Volcanic National Park. Okay, so maybe it doesn't offer the same incredible scenery as Lake Tahoe (what place does?), but Lassen Volcanic National Park definitely has something Tahoe can't touch: Lassen Peak, one of the most active volcanoes on the continent. If you live in Northern California, you really should visit this Yellowstone-of-the-West wonderment at least once in your life. 
Feature Photo: Courtesy of Lassen Volcanic National Park
Surrounding the slopes of this enormous plug-dome volcano — the largest in the world — is a veritable playground of cool volcanic phenomena: boiling mud pots, steaming thermal vents, big ol' geysers, huge pinnacles of lava, poisonous pyrite pools, and sulfur springs that stink to high heaven (family alert: kids love this place). And though it's been 85 years since Lassen Peak blew its top, sending a mushroom cloud seven miles high, geologists are placing bets that the next big eruption along the Cascade Range is likely to happen here (and you thought camping was boring).
If it's your first trip to Lassen, you'll definitely want to see the park's highlights, most of which are only a short hike from your car. When you enter the park, a ranger will hand you a map and guide that will explain a lot of the park's main attractions.
One of the most popular features of the park is Bumpass Hell, sixteen acres of pyrite pools, steam vents, seething mud pots that emit rotten-egg-smelling sulphur (don't forget the mandatory "Who farted?" joke). It's named after the late Kendall Bumpass, who lost a leg after he plunged into a boiling pool; elevated walkways have since been added. Another hot spot is Sulphur Works, a rather odiferous collection of fumaroles — holes in the ground that emit smoke and scorching gases with a roar.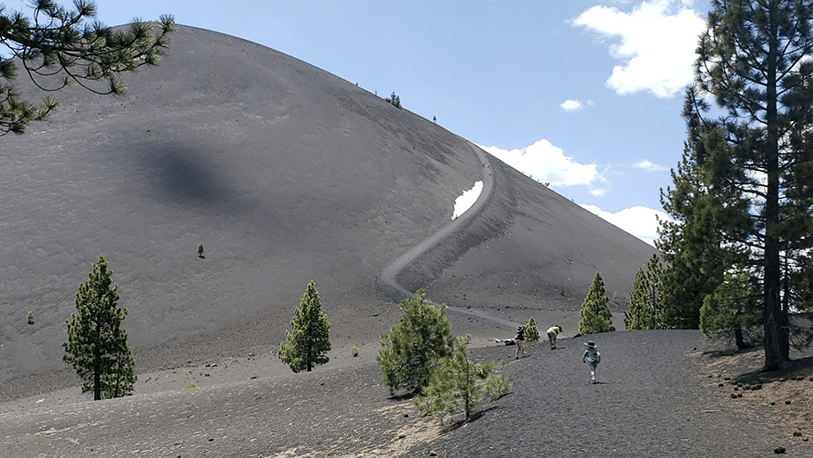 In addition to the volcano and its geothermal antics, Lassen Volcanic National Park is loaded with of lush forests, flower-filled meadows, and more than fifty postcard-pretty lakes. In fact, it's an outdoor enthusiast's dreamland, offering hundreds of miles of hiking trails, cross-country skiing, snowshoeing, and backcountry camping.
The most popular hike in the park is the Lassen Peak Trail, a steep 5.1-mile climb from the Park Road to the top of the 10,457-foot peak. The breathtaking 360-degree view, however, makes the effort worthwhile. The round trip takes about four to five hours, so be sure to pack a lunch and bring plenty of water.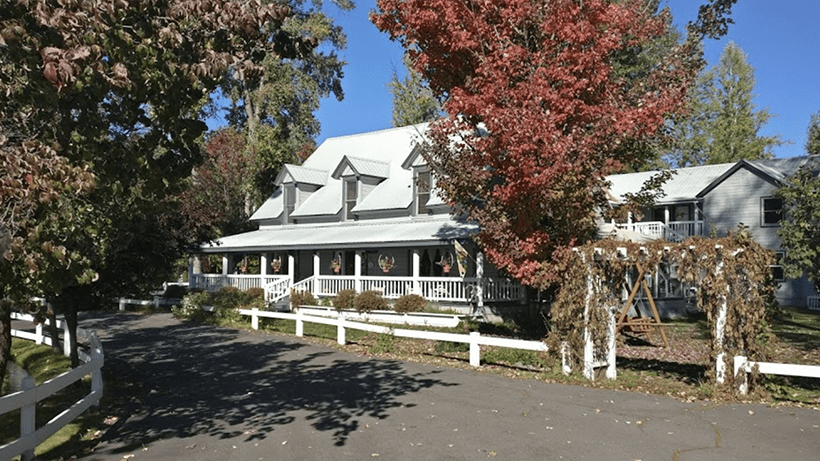 The Bidwell House: The beautifully restored Bidwell House is one of the prettiest B&B inns in the region. The individually decorated guest rooms are furnished with antiques, most have private bathrooms, a few have wood-burning stoves, and many have Jacuzzi tubs. Breakfast is pure gourmet, including home-baked breads and heavenly omelets.
Drakesbad Guest Ranch: Ensconced in a high mountain valley within Lassen Park is the worst-kept secret in California — Drakesbad Guest Ranch. This alpine charmer is coveted for its rustic cabins furnished with handmade quilts and kerosene lamps. Then there's the view — mountains, meadows and lakes — and a steaming swimming pool fed by a natural hot spring. The bad news: It's only open from mid-June to mid-October and rooms are usually booked months in advance.
Mill Creek Resort: Set deep within the forest, the Mill Creek Resort is everything you imagined a rustic mountain retreat to be. Their cabins, available on a daily or weekly basis, are furnished in vintage '30s and '40s furniture and have kitchens as well. Pets are welcome, too. A homey country general store and coffee shop serve as the resort's center, a good place to stock up on food while exploring Lassen.
Lassen Mineral Lodge: Nine miles south of Lassen Volcanic National Park's southern entrance is the Lassen Mineral Lodge, which offers basic motel-style accommodations in a forested setting. It's popular with hunters and fishers, and an inexpensive option for families. Also on the grounds is a general store, cross-country ski rental shop, and full-service restaurant and saloon.
Lassen Volcanic National Park is located about 120 miles northwest of Lake Tahoe at the southernmost end of a chain of volcanoes called the Cascade Range (which includes Mount Saint Helens). From the Bay Area, take Interstate 5 north to Red Bluff, then east on Highway 36, which leads to the park's southern gateway.
Only one major road, State Highway 89 (a.k.a. the Park Road), crosses the park in a 39-mile half circle with entrances and visitor centers at either end. The $10-per-car entrance fee, valid for a week, comes with a copy of the Lassen Park Guide, which lists activities, hikes and points of interest. For more details, call park headquarters at 530/595-4480 or log onto www.nps.gov/lavo.