It always amazes me to meet people who've lived in California for years and have never been to Yosemite National Park. This national treasure is a wonderland of record-setting statistics: three of the world's tallest waterfalls (Upper Yosemite Fall, Ribbon Fall, and Sentinel Fall); the tallest granite monolith in the world (El Capitan); and the world's most recognizable mountain (Half Dome). But trying to explain the majesty of Yosemite Valley in words is impossible; you simply must experience it firsthand, and early spring — when the wildflowers are going nuts — is the best time to visit. Here's what you need to know.
The history of Yosemite National Park has nearly as many peaks and valleys as the spectacular Sierra Nevada. For thousands of years before the Gold Rush of 1849 brought European Americans en masse to California, the Ahwahneechee lived in Yosemite Valley, with other Miwok and Paiute tribal groups nearby. They built bark huts for winter and lived in brush arbors in summer; for food, they ground acorns and seeds on rocks, collected manzanita berries and pine nuts, and hunted for elk and deer with obsidian-tipped arrows. 
But the invasion of thousands of gold miners eventually brought disaster to Yosemite's first residents, who began fighting the takeover of their land. In response to a deadly raid on a Fresno trading post, a state-sponsored militia known as the Mariposa Battalion formed in 1851 to forced the indigenous people off their land, killing those who resisted and burning down the villages of survivors. By the time the Ahwahneechee could return to their magnificent valley, they found it teeming with new settlers who restricted their traditional ways.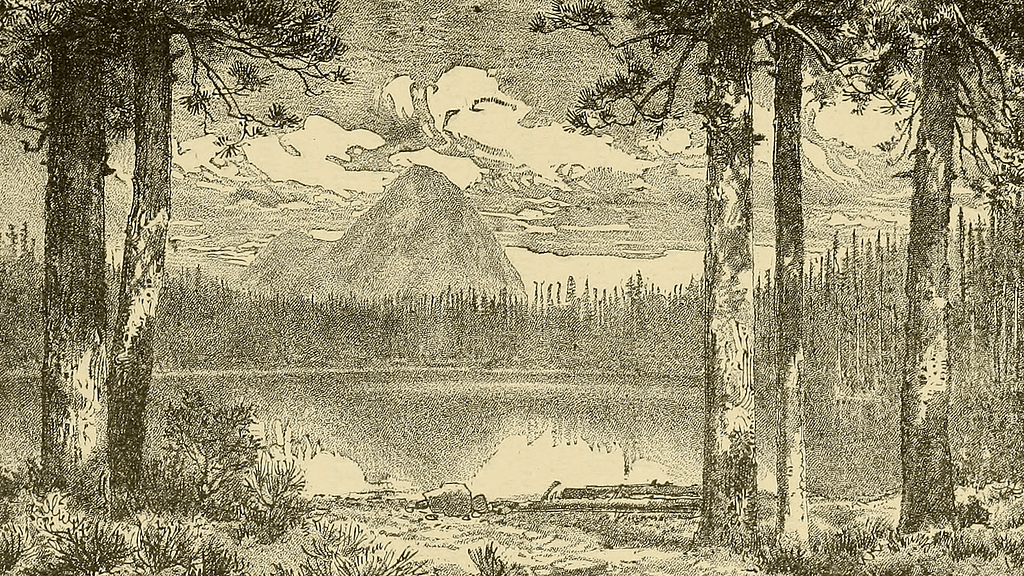 The Mariposa Battalion's brutal foray into hidden Yosemite Valley also brought national attention to its unique terrain, home to North America's tallest waterfall, the 2,425-foot Yosemite Falls, and stunning granite peaks like El Capitan and Half Dome. President Abraham Lincoln set aside the valley and Mariposa Grove, the home of giant sequoias, for protection and public enjoyment in 1864, while conservationist John Muir pushed Congress to designate another 1,500 square miles for protection in 1890, leading to the creation of Yosemite National Park.
Tourists soon followed. In 1889, rustic Curry Village opened under Glacier Point, offering lodging in tents for just $2 a night. The first car motored into the valley in 1900,  paving the way for regularly scheduled automobile shuttles by 1913. In the early 1920s, San Francisco and Berkeley started summer camps for residents, a beloved practice that continues today.  Nearly a half-million people visited in 1927, the year the Ahwahnee Hotel and Highway 140 debuted, the latter offering year-round access.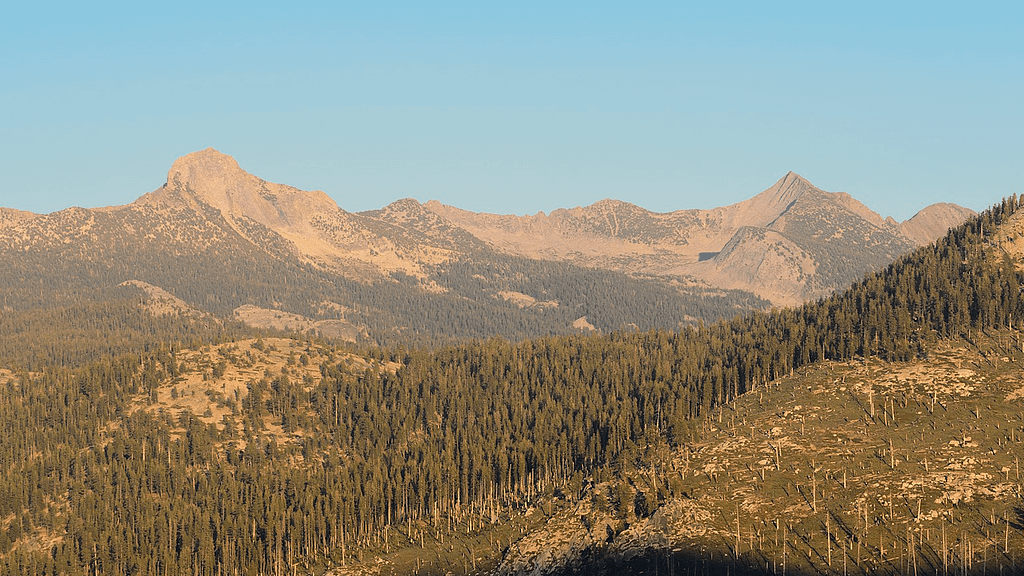 While summer visitors enjoyed traditions like the firefall — the evening spectacle of a bonfire pushed over the edge of Glacier Point, wisely discontinued in 1968 — winter visitors could entertain themselves with ice skating, thanks to the Curry Village rink that debuted in 1928, or skiing at Badger Pass, which opened in 1935. In 1929, photographer Ansel Adams helped create the Ahwahnee's popular yuletide tradition of the Bracebridge Dinner, but lured thousands more through his images of Half Dome and other Yosemite landmarks taken from the 1920s through the 1940s.
Visitor numbers peaked at 5.2 million in 2016, spurring new efforts to protect and restore the park's resources. Among the ongoing projects is the building of a new Indian Cultural Center, near where the last Native American village was dismantled in 1969. The seven tribes formally affiliated with Yosemite recently placed a sign in Mariposa Grove that reads: "As you walk through this park, remember who walked here before you, and who will walk here after you."
Designated a national park in 1890, Yosemite National Park is so vast that it's only slightly smaller than Rhode Island. But during summer weekends, it seems more like the size of Disneyland as thousands of visitors head straight for Yosemite Valley. Which is why savvy travelers such as yourself schedule a trip in the winter (Yosemite Valley blanketed with snow is one of the prettiest sights you will ever see), spring or fall. But more importantly, just go. Grab your day planner right now, find a free weekend, and write: "Yosemite Getaway."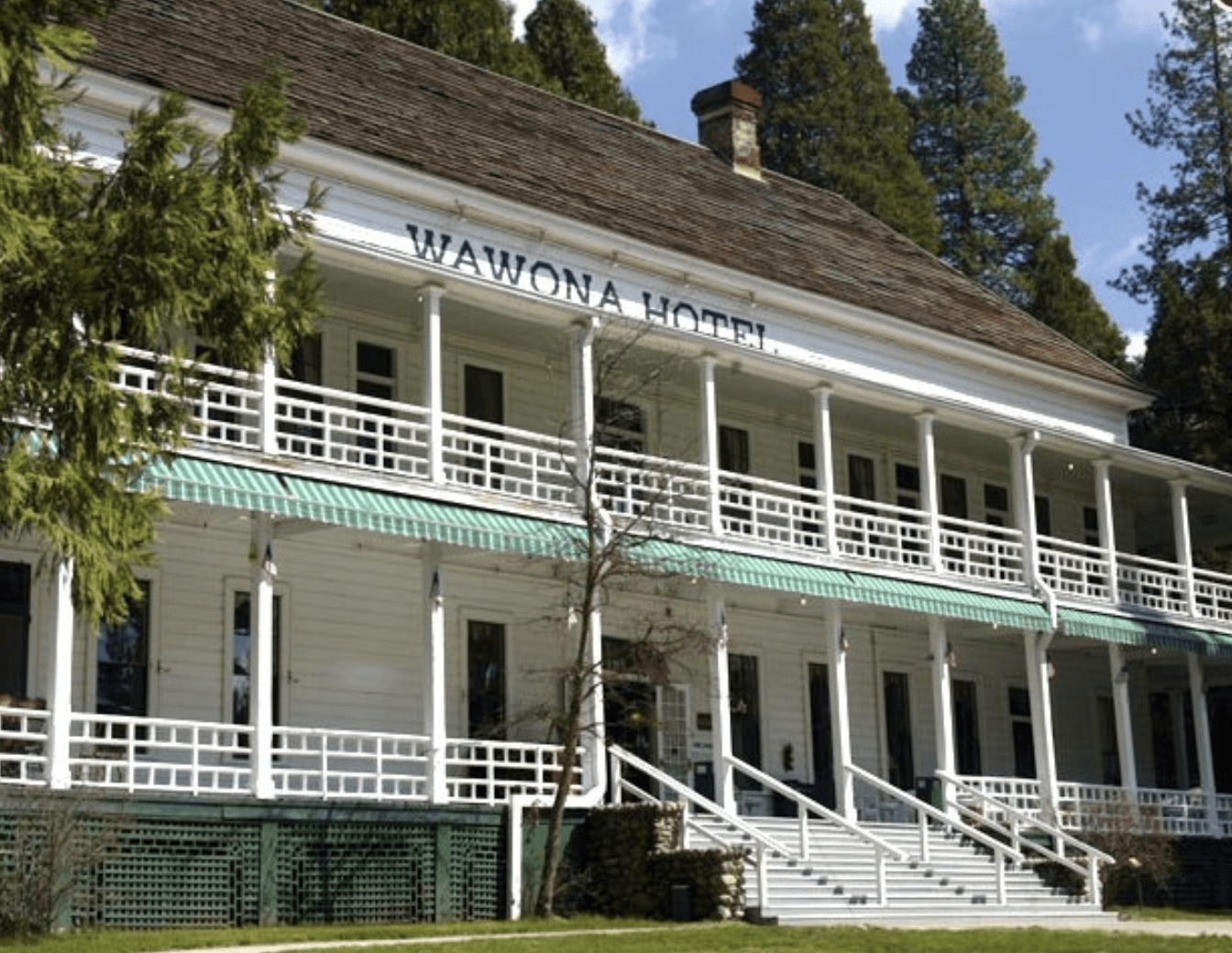 Where to Stay in Yosemite
The first thing you need to figure out before you leave is the comfort level of your stay: tent or hell-no-I'm-not-sleeping-in-tent. If you're in the latter camp (pun intended), bear with me (pun intended again): You really should experience a tent cabin in Curry Village at least once in your life. If you adopt the right "roughing it" attitude, they can be a lot of fun — sort of like summer camp.
Curry Village has 427 canvas tent cabins that sleep up to five people. Bathroom facilities are shared and, to avoid tempting the always-hungry bears, no food or cooking is allowed (there are several restaurants and cafes nearby).
Okay, so the tent cabins are just one step up from camping, but it's a lot easier than buying and schlepping around your own camp gear. And the kids love it here. During the summer all the valley campsites sell out within hours of becoming available, so you'll want to reserve one as early as possible.
A step up from the tents are spartan Housekeeping Camp cabins along the Merced River in the center of Yosemite Valley (great for families), or you can opt for a moderately priced hotel room the valley's basic-but-adequate Yosemite Valley Lodge.
There are several other lodging options as well — including the Wawona Hotel, Yosemite View Lodge, and the Ahwahnee Hotel, one of the most beautiful and romantic hotels in North America.
But my top choice for Yosemite lodging is an affordable and refreshingly crowd-free 22-acre resort called the Evergreen Lodge. This place has it all: cozy cabins in the woods, a historic and lively tavern, a great restaurant serving a diverse menu, even a recreation center and library. Scattered throughout groves of towering pines, the cabins come with private bathrooms, decks, Sirius Satellite Radio, and quilted beds.
In the evenings, you can enjoy a pitcher of beer or bottle of fine wine; play a game of Ping-Pong, pool, or horseshoes; or sit around the campfire roasting marshmallows. During the day, you'll have easy access to all parts of Yosemite — particularly the beautiful and crowd-free Hetch Hetchy area — as well as numerous hiking trails and swimming holes.
Be sure to book one of Evergreen's guided recreation and activities programs, which include fly-fishing trips for all levels, hikes throughout the park, and bike trips (the road biking around here is excellent).
Trip Tip: For an excellent day trip from Yosemite National Park, hop in the car and spend a day exploring Bodie State Historic Park, one of the most authentic ghost towns in the U.S.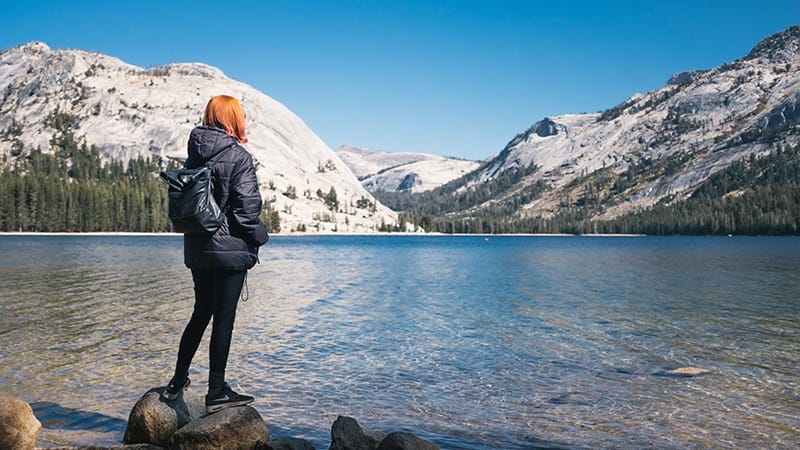 One of the best ways to explore Yosemite's valley floor is by bicycle. Curry Village and Yosemite Lodge have bike stands that rent one-speed cruisers and helmets daily. More than 8 miles of paved bicycle paths wind through the eastern end of the valley, but bikes aren't allowed on the hiking trails.
Day hikers in the valley have a wide variety of trails to choose from, and all are well-charted on the visitors' map. The best easy hike is the Mirror Lake/Meadow Trail, a 2-mile round-trip walk (5 miles if you circle the lake) that provides a magnificent view of Half Dome. More strenuous is the popular hike to Upper Yosemite Falls, a 7.2-mile round-trip trek with a spectacular overview of the 2,425-foot drop.
The granddaddy of Yosemite hikes is the very steep ascent to the top of 8,840-foot Half Dome, a 17-mile, round-trip, 10- to 12-hour-long thigh-burner that requires a bit of gusto and the nerve to hang on to climbing cables anchored in granite — clearly not a jaunt for everyone.
Of course, this is just a fraction of things to do in the park. For a comprehensive list of activities and adventures in Yosemite, click here.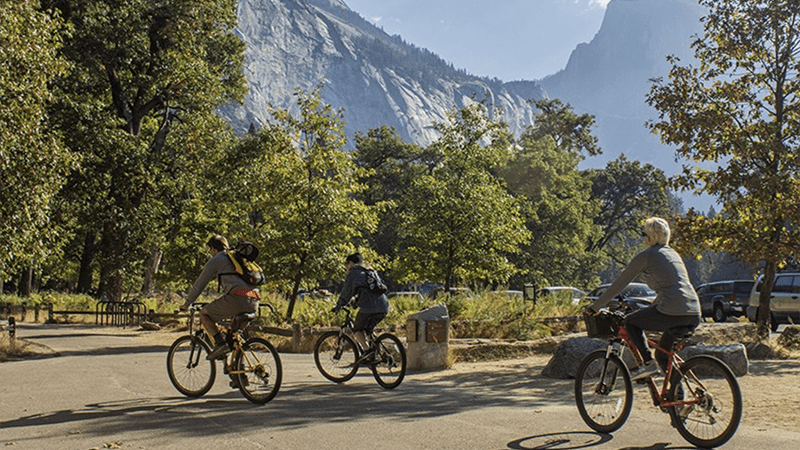 Explore Yosemite on a Bike
If you've never been, you have to go. If you've been, you'll want to experience it this way anyway — by bicycle. If you didn't bring your own bikes, you can rent them at the lodge for the day (ask for a bike lock too). After a leisurely breakfast at the lodge, load the bikes on — or in — your car, and take the scenic drive to Yosemite Valley. (Note: If you can't fit the bikes on or in your car, you can also rent them at Yosemite Valley, but the lodge's bikes are way better.)
Park in one of the free lots, unload the bikes, then spend the day riding around Yosemite Valley on the 12 miles of paved bike trails, free from all that traffic nonsense. Either have lunch at one of the concessionaire stands in the valley, or, better yet, stock up on fresh lunch supplies at the Evergreen Lodge's General Store and carry it with you in a day-pack until you're ready to eat at of the Yosemite Valley picnic areas.
Yosemite Backpacking Trips
When I was a kid, my mom would always send me off on a week-long guided backpacking trip to Yosemite during the summer just to get me out of the house, and now I'm addicted to it. It's the perfect combination of aerobic exercise, spiritual cleansing, and appreciating our natural surroundings.
If you've never backpacked before, I have a suggestion: Give my friend Ian a call. He runs an outdoor guiding company called Southern Yosemite Mountain Guides, and his staff are among the top outdoor guides in the nation and are masters at providing a fun, thrilling, and safe experience for all their clients.
Not only will a trip with SYMG be the highlight of your summer, you'll enjoy spending time with Ian and his crew so much you'll want to come back for more adventures every year.