The Big Island produces the bulk of Hawaii's beef, so you have make time to stop at a burger joint or two between the trips to the beach, the waterfalls, the volcanoes, etc. Big Island beef is top quality, as most local ranchers raise grass-fed cattle, which is leaner and healthier than mainland grain-fed beef. Here's a list of our favorite spots to indulge in a delicious, juicy burger. Aloha!
But wait, there's more. We're here to help demystify some of the unusual words you might see on menus like furikake, laulau and lilikoi — and explain which meat is being served and why. And possibly most importantly of all, provide the fun facts on the origins of local dishes. 
If you're happy with your meal, tag us @HawaiiIslander on Instagram to share the love.
Feature Photo: Ultimate Burger Facebook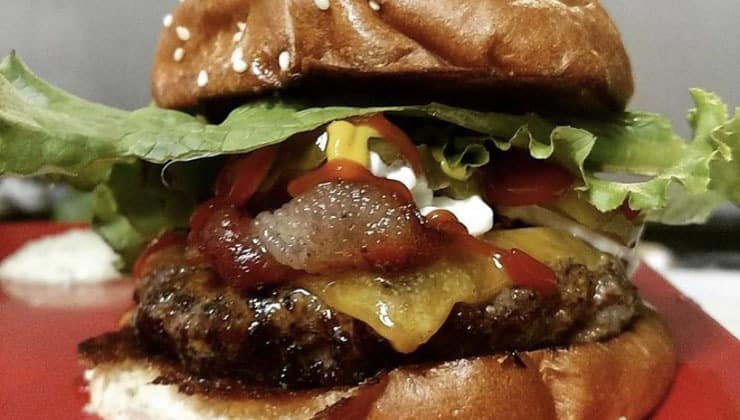 The menu here includes burgers cooked over lava rocks, a "PB&B Burger" featuring peanut butter and bacon, and a "MacNut Pesto Goat Cheeseburger" with a side of fresh pineapple coleslaw. This is no mainland burger joint! Island Ono Loa Grill is open 11:30am to 8pm Thursday through Monday, and Tuesday 11:30am to 7pm. Closed Wednesdays.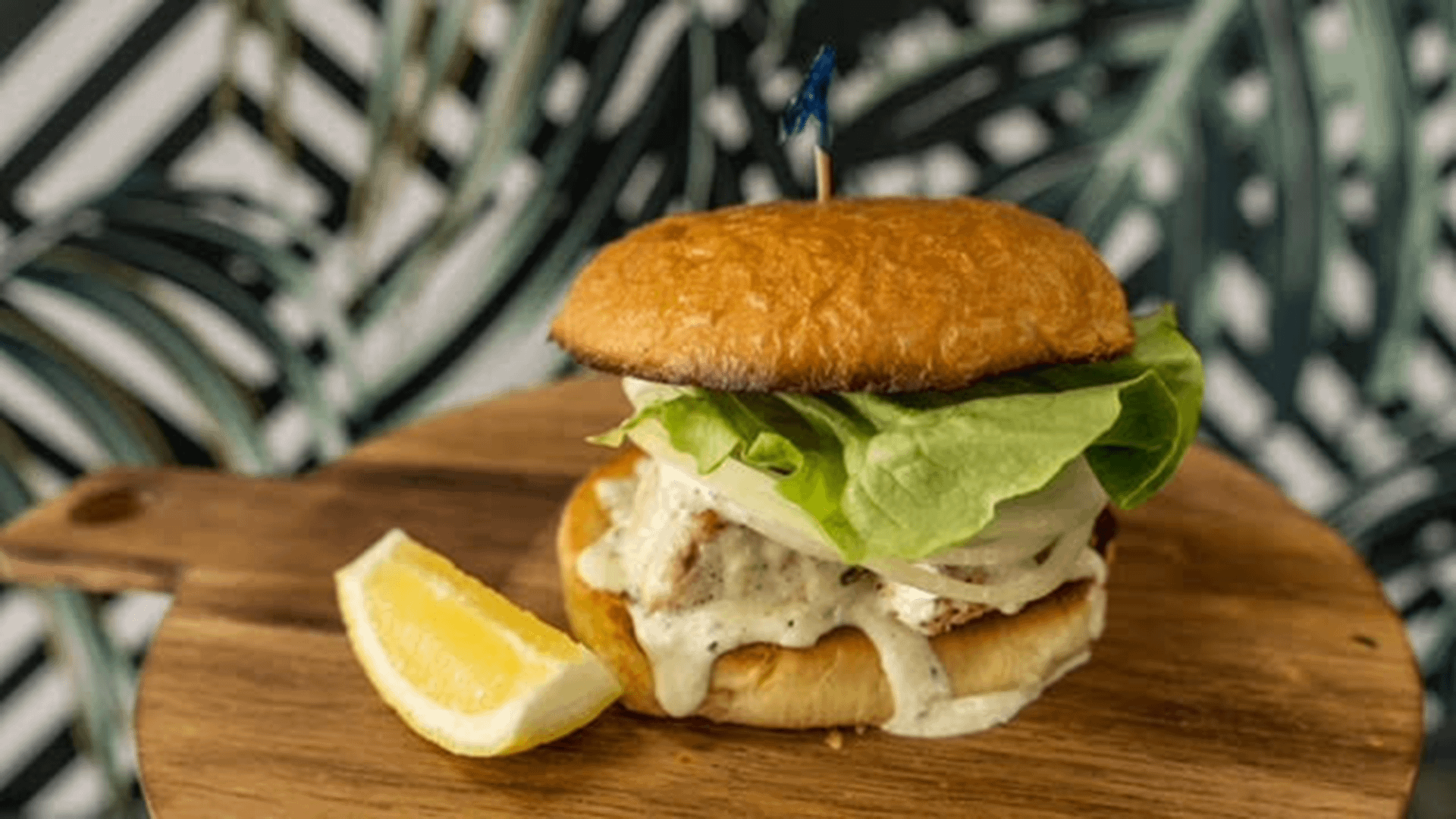 The focus here is on locally sourced ingredients. Ultimate Burger uses only fresh ground local grass-fed beef and organic local vegetables, and their French fries are freshly cut daily. Optional burger toppings include local avocado and pineapple, pickled jalapeño, and applewood smoked bacon. If you're traveling with an herbivore, there's an organic black bean burger on the menu. Open Monday through Thursday 10:30am to 8pm and Friday through Sunday 10:30am to 8:30pm.
Burgers in Kohala / Waikoloa / Waimea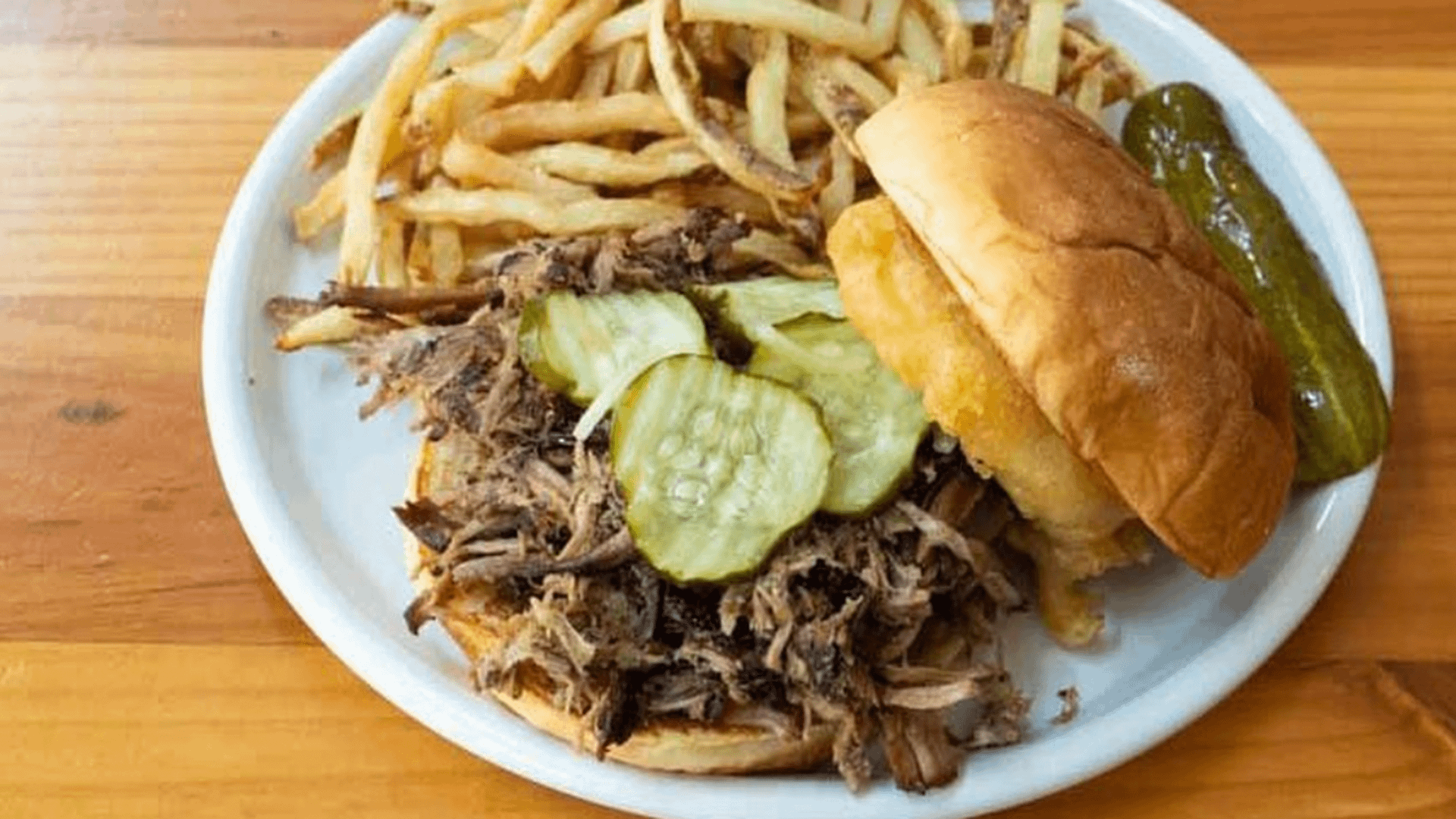 The Fish and The Hog has both a smoker and a grill, so we're talking about smokehouse brisket burgers here, in addition to the more classic options. The bar serves fresh cocktails, and the desserts are made in-house. Open Thursday through Monday 11:30am to 8:30pm. Closed Tuesdays and Wednesdays.
The motto of Kohala Burger and Taco is "small place, big taste," and it's a great place to stop if you're on the northwest coast of the island — Hawaiian grass-fed beef on freshly baked bread alongside cold milkshakes makes for a delightful lunch. Part of the menu is dedicated to bacon burgers. Open Monday 11:30am to 3:30pm, Tuesday through Thursday 9:30am to 3:30pm, Friday and Saturday 11am to 6pm, and Sunday 11am to 4 pm. 
Cronies is the perfect place to catch a game while enjoying a tasty burger and a couple of beers. Located in downtown Hilo, this sports bar has several burgers on the menu — including a loco moco burger — and a wide selection of beers on tap. Try to save a little room for one of their homemade desserts. Open Wednesday through Saturday and Monday 11am to 8pm, Tuesday 11am to 3pm and Sunday 8am to 8pm.
This popular burger joint was originally an Irish bar. Nowadays, Hilo Burger Joint is serves local beef burgers to accompany your beer of choice. If you're a burger connoisseur, you will enjoy the many options available — try the au jus burger if you like it saucy, or the "Lava Burger" if you prefer it spicy. If you're in Hilo on your birthday, be sure to stop here because you'll get a free burger! Open Monday through Saturday 11am to 9pm and Sunday 7am to 9pm.