Here's the simple story to a complicated process.
Many many years ago Mimi Towle, who was born in Hawaii and raised on Oahu and the Big Island, became the go-to Hawaii expert for her circle of friends in California (and by association any of their friends traveling to the islands). Eventually, she created a ready-to-send email for each island with all of the "don't miss" restaurants, beaches and hikes.
This evolved to a website called HawaiiTravelBuzz built on a Blogger platform (yep, it was the 1990s). The site evolved into HawaiiLocalGetaways and then, Hawaii Islander and the content is now part of the Local Getaways Ohana. These lists have been massaged through the years, thanks to her job as editor for nearly two decades at Marin Magazine, she met many like-minded foodies living in the islands and beyond who graciously shared their favorites.
As we prepared to migrate the content to LocalGetaways, our small and mighty team got busy updating everything for Covid status, added photos and are very excited to share with the world. We will be updating these posts every year, please let us know if we've missed your favorite, send us a note to aloha@localgetaways.com.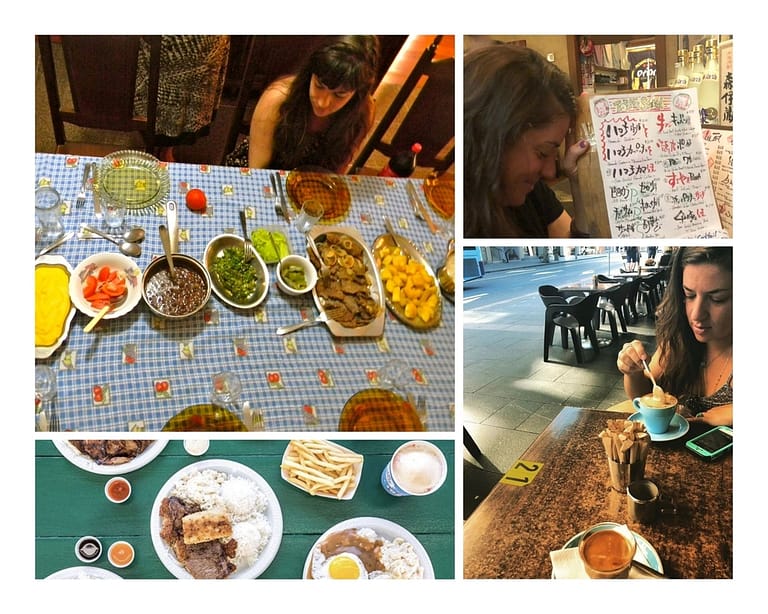 My parents loved cooking and primed me for two decades of work in restaurants and my eternal quest for the "next best thing." Hawaii has been home for 12 years, via Vermont, France and Brazil, and I've been psyched to learn that there's some seriously good food here in the middle of the Pacific. The farmers and the fisherman bring fresh ingredients to dishes that reflect the Islands' diversity. If you want, Thai curry, you got it. Dim Sum for lunch, that's not a problem. Korean BBQ, it's here. Smash burgers at their finest, you bet. Here in Hawaii, the sushi is the freshest, the plate lunches are hefty, and the pho is ladled all day long. So, if you want to try a new restaurant, I'll sit across your table. If you're on the hunt for the best poke bowl, I'll be your copilot. If you take me to a dark, late night izakaya place with a menu in Japanese, we'll probably be friends forever. And, if you make me something from your heart, I just might fall in love. May your next meal be amazing. Bon appetit!
Jeanne Cooper
After many years of reporting on trends in the state and visiting friends, Jeanne and her husband Ian Hersey, have moved to the Big Island, a.k.a. Hawaii Island. If you check her Instagram account, you'll see cute puppies (she fosters) and tasty treats. Getting a photo of her with the meals was not as easy. Luckily, Ian often has a camera in hand during Happy Hour.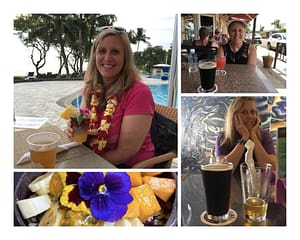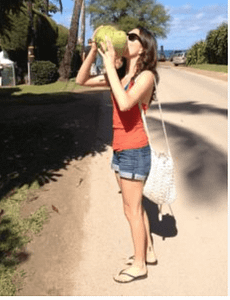 Leela loves food and writing and has been doing a combo of both for the past ten years. Whether she is sharing the story of the people who make it, its cultural significance to the best places to eat it — a Kauaʻi native, Leela loves to explore the culinary options around the islands.
A Californian by way of Poland, I've spent the past 13 years living and eating in the birthplace of snobby ice cream flavors and (potentially) the martini — San Francisco. Whether it's wood-fired Neapolitan pizza from a no-reservations-hour-long-wait spot, seasonal ankimo at 10-seat sushi bar, $2 take-out har gow, or a new chip at the bodega, selecting food is one of the most thrilling and important decisions of my day. Hence when I've traveled to the islands for work or pleasure, I study up on where I will spend my two precious resources, time and money. I believe that we can all eat really well regardless of budget and that an expensive meal isn't always a good one. I love uncovering hidden gems tucked away in strip malls and on roadsides, and am a bit of a heat seeker, so you can catch me slapping on the wasabi and splashing on the Crystal house sauce on just about anything.
Mealtime has always been my favorite time and with Mimi as my mother, being picky was out of the question. My diverse palate loves almost all food under the sun, but my favorite is no question anything Asian, and if raw fish is involved, even better. In the last year I have taken a lazy pescatarian approach to my diet, and I love me some good veggies. That said, dim sum makes my heart skip a beat and no matter what's inside I will have to indulge. Mornings are best with coffee and a treat or smoothie and sometimes a breakfast burrito. My sweet tooth persists and if presented with a yummy dessert I will always find room for at least a few bites. Going out to grab a bite to eat with friends and family is my favorite activity and I can't wait to keep
My sister and I were raised with a food first mentality. Apparently when I was very young, I would wake up and ask what was for dinner. Traveling with our parents was all about finding the off-the-beaten path, dive, that had award-winning pad thai. Our many trips to Hawaii were full of exploring and sharing meals with friends and family and by the time I was in high school, my mom made us work for her website to earn the right to accompany her on trips. We had to make videos with our friends, or hotel reviews.
Growing up in a restaurant family on Oahu, with a cattle ranch on the Big Island, food was always front and center, which is probably why, like many it's my love language. Bring me fresh dim sum and you've won my heart. It's that easy. My preference is anything Asian-inspired as in all fish should be served with a scoop of rice, because in my opinion, potatoes just don't absorb the sauce as well. That said, I love a good burger (sustainably raised, because I care about cows, of course) pizza is also the perfect food, from The Living Foods bacon and egg breakfast pizza in Poipu to, Flatbreads in Haiku, the islands have a plethora of pies to explore. Equally as important as the food is the people making, serving and creating the atmosphere – life is hard enough, we don't need attitude served with our açaí bowl or fish tacos. In other words, sour service, can ruin the best dish. Cheers to finding more good places to share and meeting more dedicated malasada masters.