The Hawai'i Food and Wine Festival, whose 13th menu of events begins October 20–21 with two amuse-bouches on Hawai'i Island before moving to O'ahu for the main courses November 2–5, has always had a philanthropic flavor. But the devastating fires on Maui have led to a new urgency in its fundraising — and a new opportunity for Valley Isle visitors to help, while also helping themselves to delicious food.
Created by Hawai'i Regional Cuisine co-founding chefs Roy Yamaguchi and Allan Wong and Denise Yamaguchi, a business development consultant and Roy's spouse, the festival has helped raise more than $3.5 million over the years for food sustainability, culinary education and agriculture in Hawai'i.
But what happened on Maui in early August hit home in a very real sense for Roy Yamaguchi.
All photos courtesy of the Hawaii Food and Wine Festival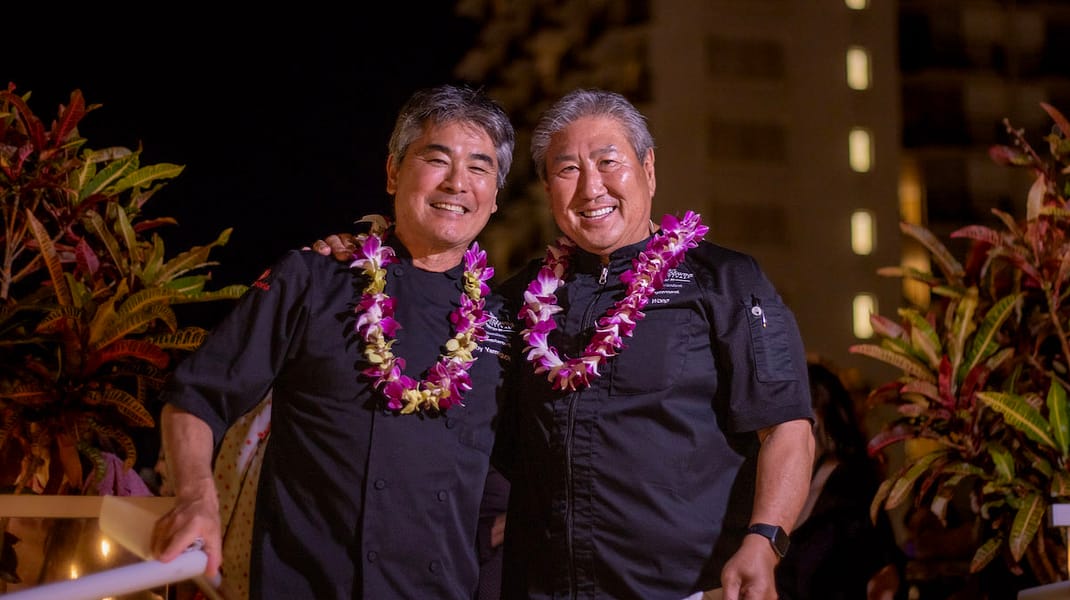 Raised in Tokyo, the chef grew up visiting his paternal grandparents on Maui, where his father had lived before his career as a military officer. After winning acclaim for his flagship Roy's restaurant in Hawai'i Kai on O'ahu in 1988, Yamaguchi chose Kahana in West Maui for the site of his second eponymous restaurant in 1992, later moving it to the Kā'anapali Golf Course where it remains today. Seven years ago, the James Beard Award-winning chef opened another Valley Isle restaurant, the quaintly spelled Humble Market Kitchin at Marriott's remodeled Wailea Beach Resort, its name honoring the hard work and humility of his Maui grandfather.
In their initial response to the tragedy, festival organizers quickly postponed the three events originally planned for Kā'anapali, including a golf tournament and themed dinners with wine pairings at the Sheraton and Westin resort hotels, until an undetermined date in spring 2024. The organizers also started the nonprofit Kokua Restaurant & Hospitality Fund for Maui, which so far has attracted more than $650,000 in donations.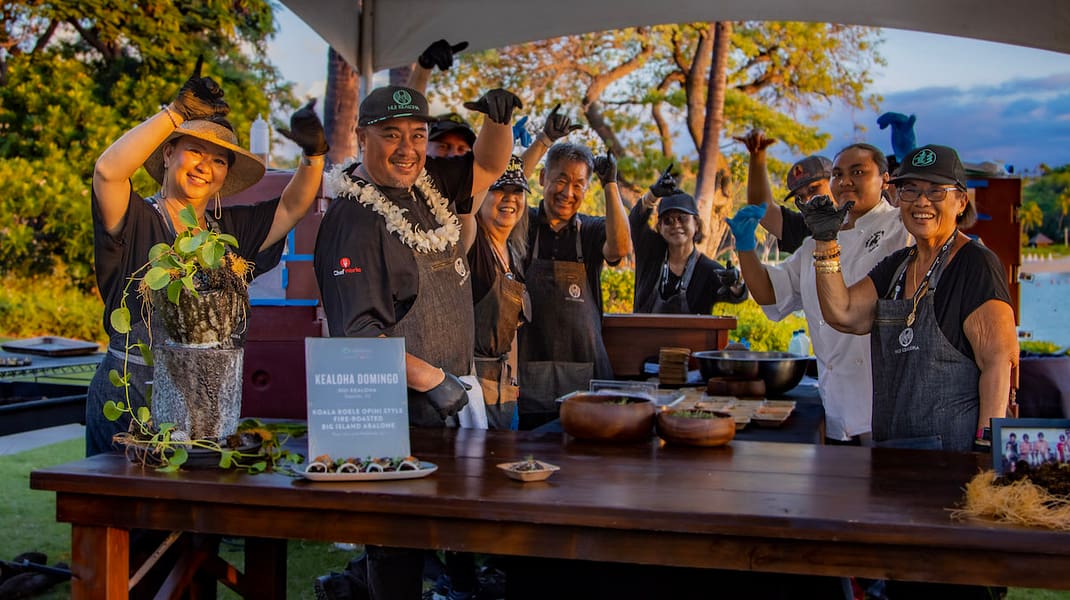 The fund recently started distributing $1,000 grants to full- and part-time restaurant, bar and hotel workers who worked between Lahaina and Kapalua or in upcountry Kula and who lost jobs or income after the fires, according to Denise Yamaguchi, the festival's CEO. More than 3,700 had applied for the first-come, first-serve grants, Yamaguchi said.
But the organizers want to support even more people displaced by the fires, she noted, so they're now selling tickets to a new event on Nov. 18 called Taste Our Love for Maui. Two San Francisco chefs — Hawai'i-born Ravi Kapur of Liholiho Yacht Club, whose Native Hawaiian family lives on Maui, and Beard Award-winning pastry maker Belinda Leong of b. Patisserie, which also has locations in Waikiki and Seoul — and another island-reared chef now working on the continent, Troy Guard of Denver's Guard and Grace, are flying in for the "grand tasting event" at Humble Market Kitchin.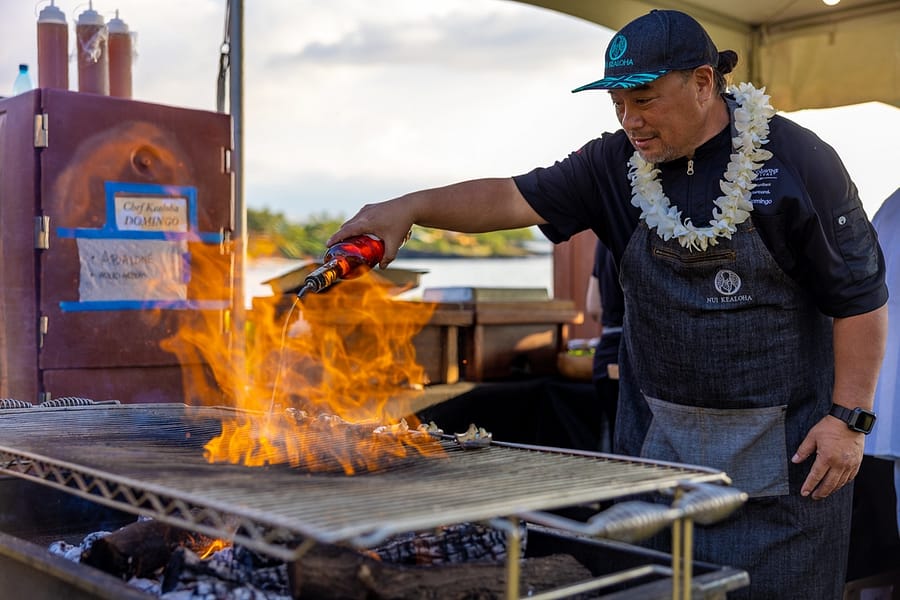 They'll join the culinary team of Roy Yamaguchi and similarly revered Maui chefs Isaac Bancaco, Sheldon Simeon, Joey Macadangdang and Lee Anne Wong. Wong and Bancaco both lost restaurants in the Lahaina fire: Papa'Aina at the Pioneer Inn and Pacifico's on Front Street, respectively. All the Maui chefs have been actively cooking for displaced residents while their counterparts across the Pacific have been raising money for relief efforts. Tickets are $250, with all proceeds going to the Kokua fund.
The Wailea Beach Resort is offering special weekend rates for the event, which is co-sponsored by Hawai'i Tourism Authority as part of its Mālama Maui campaign encouraging "respectful, compassionate and responsible travel to accessible areas of Maui." West Maui began a phased reopening Oct. 8, with hotels and vacation rentals from Kahana to Kapalua now open to visitors. Travelers are discouraged for now from visiting other areas of West Maui, while Lahaina is completely off-limits, except for residents with special permits.
Festival organizers are also pointing guests of the event to the Maui Nui First website, an initiative of the County of Maui Office of Economic Development designed to support local businesses. The website provides a comprehensive list of restaurants and eateries currently open for dining.
"Consider how your travel can make a difference," Roy Yamaguchi said. "Maui's economy relies on our visitor industry, and your purposeful travel can play a vital role in the island's recovery — restoring not just buildings, but the livelihoods and hopes of the people who call Maui home."