Feature Photo Courtesy of Poggio 
From wedding receptions, graduation celebrations, corporate get-togethers, or Granny's 90th, Poggio Trattoria's experienced team will help you impress with your next private dining event. 
 A Marin staple for Italian food and nights out since 2003, the team at Poggio is well-versed in what it takes to create a memorable event. Their menu flexibility, exemplary service, and, of course, quality Italian fare bring groups back time and time again. Happy to work with dietary restrictions, budget needs, and social distancing requests, each event, whether social or corporate, caters to comfort, fun, and complete satisfaction. Four dining spaces, Salone Brescia, Brio, Junto, and the Alexandrite suite, host groups from 40 to 113, and customizable menu options range from individual dishes to family-style tailored to each party's preferences.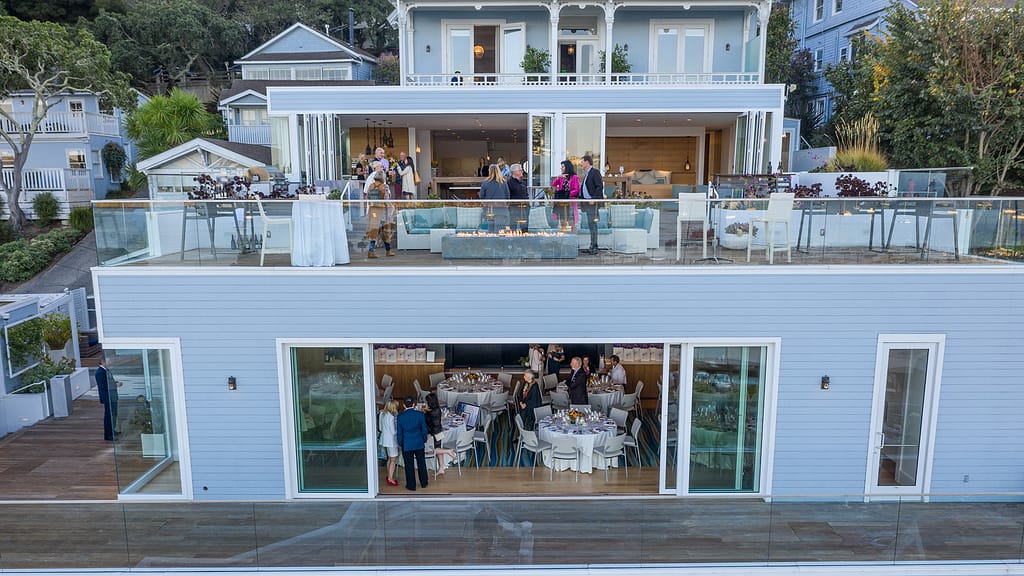 Suzanne Cullen is the Director of Catering and Private Dining at Poggio. Here are her top tips for entertaining large parties and group events: 
Poggio's Top Tips For Entertaining Large Parties: 
Think outside the box. Be creative and plan unique parties for both corporate and social

events. Consider the theme and style of event you want to give.

If you have the budget, make sure to offer your guests a selection of hors d'oeuvres

before the meal. That's the best networking time and one shouldn't skip the reception.

If your budget is tight, select a fun signature drink instead of having a full hosted bar.




Everyone wants a beautiful bay view and outdoor space. Sometimes you have to choose

between good food or a nice view. Luckily that's not the case for us since we offer both.

If you have the budget, decorate your space. Flowers, specialty linens, balloons and

candles all add to the ambiance of the event.

Consider a family style meal instead of an individually plated meal. It's a great

icebreaker and an excellent way to get to know the other guests at your table.

Consider a dessert buffet instead of individually plated desserts. This works especially

well at weddings and holiday parties.

Find an event space designed to engage and inspire the guests.




Find a restaurant that offers menu flexibility, quality food and exemplary service.

Put Poggio at the top of the list for all your corporate, social and holiday events.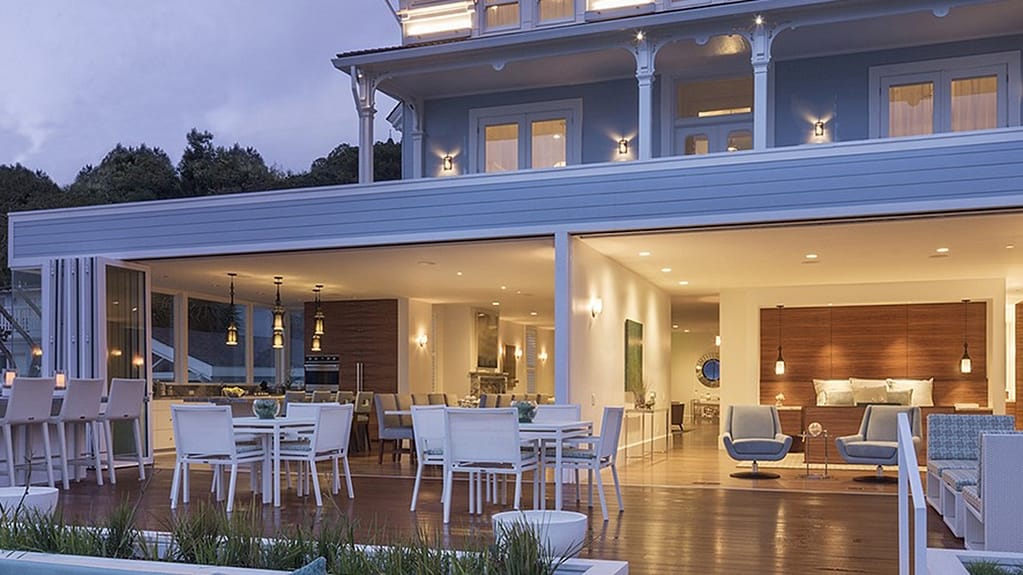 Aside from food, venue is the most important decision when hosting a large party. Here is a breakdown of the four dining spaces at Poggio.
Salone Brescia – Capacity 40 
Poggio's premier private dining space, Salone Brescia, expands through great wooden doors to the adjacent room, Salone Topolino, for socially distanced seating or more space. Both rooms, a combined 600 square feet of private dining space, overlook the Sausalito Harbor and are perfect for the more intimate feel.
Brio – Capacity 100
The Brio Ballroom, located on the second floor, is divided into three sections, Brio 1, Brio 2, and Brio 3, each featuring oversized windows with views of Sausalito Harbor. The entire ballroom is 1,620 feet and includes three 16'x9' screens and high-definition projectors available to provide the perfect ambiance for social events. 
Junto – Capacity 113
Poggio's largest private event space has floor-to-ceiling windows and a large deck with stunning views of the Bay and San Francisco. The 1,700-square-foot layout is outfitted with advanced technology systems and equipment including a media wall and multi-point video conferencing capabilities for seamless presentations. Filled with natural light, Junto is ideal for large engagement parties, celebrations, or business meetings. 
Alexandrite Suite – Capacity 65
This penthouse luxury venue offers a unique experience with 5,000 square feet of newly renovated indoor and outdoor living and entertainment space. Panoramic views from every seat through floor-to-ceiling glass doors and a two-tiered deck provide a brilliant backdrop to any social get-together. The HD media wall is ideal for multi-point video conferencing for business meetings or social picture and video displays. 
See Poggiotrattoria.com for floor plans and more information.