If you think you know Tiburon, you may want to think again. Sure, it's a luxe enclave just 30 minutes north of San Francisco — a quaint, sun-kissed, waterfront town with breathtaking views, endless outdoor activities, world-class dining and first-rate shopping — but since the start of the pandemic, there's been a quiet renaissance brewing. 
From an upscale, lounge-like cinema to an exploding culinary scene (including restaurant openings by Michelin-starred and celebrity chefs) to posh boutiques, to a $17 million library renovation complete with a spacious new civic plaza, there's so much new to explore in this sanctuary by the sea. Perfect for a day trip or a weekend stay at one of their incredible hotels, The Lodge or Water's Edge —  You may think you know Tiburon, but think again — better yet, come see for yourself.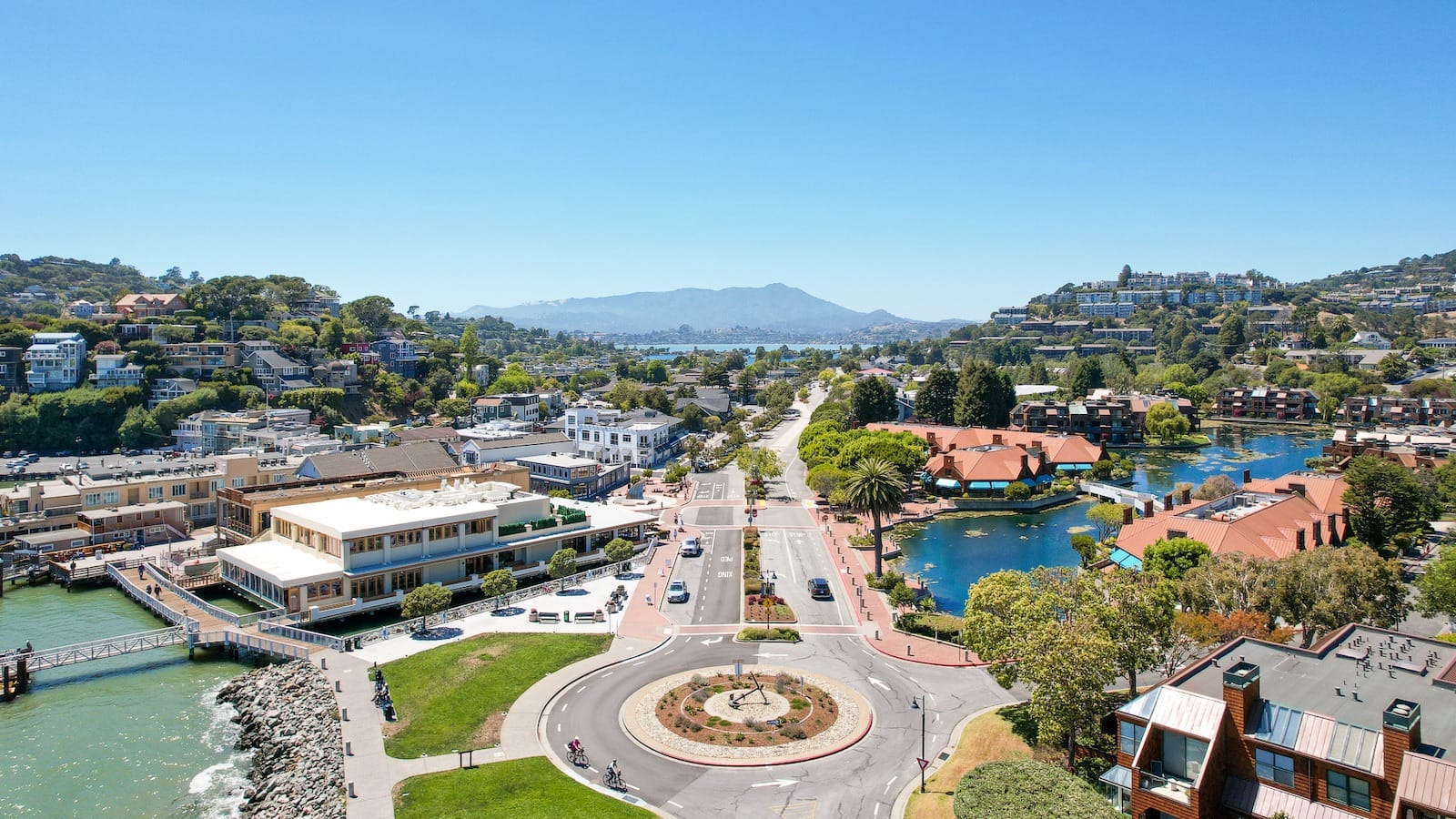 Town with a rich history 
While Tiburon embraces a rebirth, its business owners and residents alike take pride in staying true to the town's heritage. There's a palpable juxtaposition between old and new, giving the town a real sense of soul while it continues to evolve. Of course some of the classic Tiburon favorites are as present as ever, like an adventure to Angel Island by way of the Angel Island Ferry, but as the town leaders like to say "we're not getting bigger, we're just getting better."
The town is rooted in a rich railroad and maritime history, which is on display at the Railroad & Ferry Depot Museum. In the 1800s, the San Francisco and North Pacific Railroad added a ferry fleet to Tiburon to provide faster passenger and freight service between the city and Northern California. That line serviced the region until 1967 when the last train left Point Tiburon. Since then, the railroad deeded its shoreline property and the depot building to the Town of Tiburon for open space and a museum, which is now listed on the National Register of Historic Places.
To further honor the town's history, a new mural will soon adorn a concrete retaining wall along Tiburon's Old Rail Trail, recognizing the town's early residents, Portuguese dairy farmers.
The tile mural will feature Little Reed Dairy, which was one of three dairies operated by local families early in Tiburon's modern history.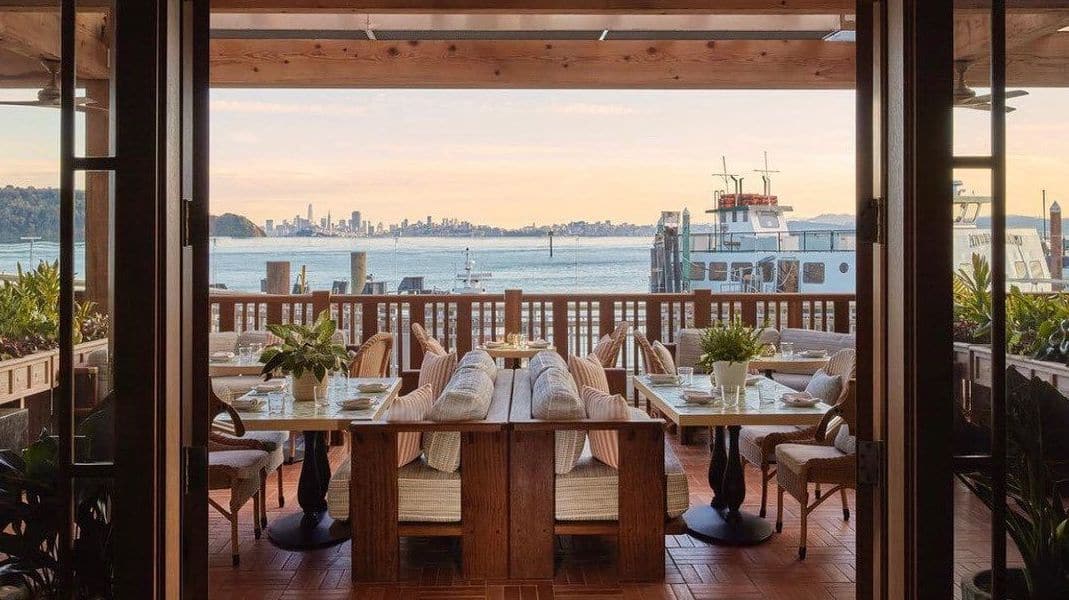 The Culinary Coast
Tiburon's new vitality and vigor may have begun with its exploding food scene, as the influx of new restaurants is what caught the attention (and appetite) of folks from around the region. The small town is bursting at the seams with new epicurean offerings — and from Michelin-starred and celebrity chefs at that.
Bungalow Kitchen, by the Bay Area's most prolific celebrity chef  (and former Marin resident) Michael Mina, opened at the end of 2021 and has been a hotspot since day one. The expansive and elegant two-story bayside retreat boasts nearly 12,000 square feet of space across two floors, including spacious outdoor waterfront patios, a lounge, speakeasy-style bar and a billiards room open until 2am Fridays and Saturdays. 
Just next door, Malibu Farm is a soon-to-open, farm-to-table establishment focused on local, fresh and organic ingredients. Its original location is on the Malibu Pier in Los Angeles, and it also has locations in Newport Beach, Montecito, New York, Miami, Cabo and Tokyo.
Petite Left Bank, by Michelin-starred chef Roland Passot, is a traditional French bistro that opened mid-September and lives up to its name as a very small outpost to the nearly 30-year old original in Larkspur. Design of the 1,700-square-foot spot is inspired by the Left Bank bohemian district of Paris, but with a contemporary California feel. Garage-style doors open up all the way, just like traditional indoor/outdoor French cafés.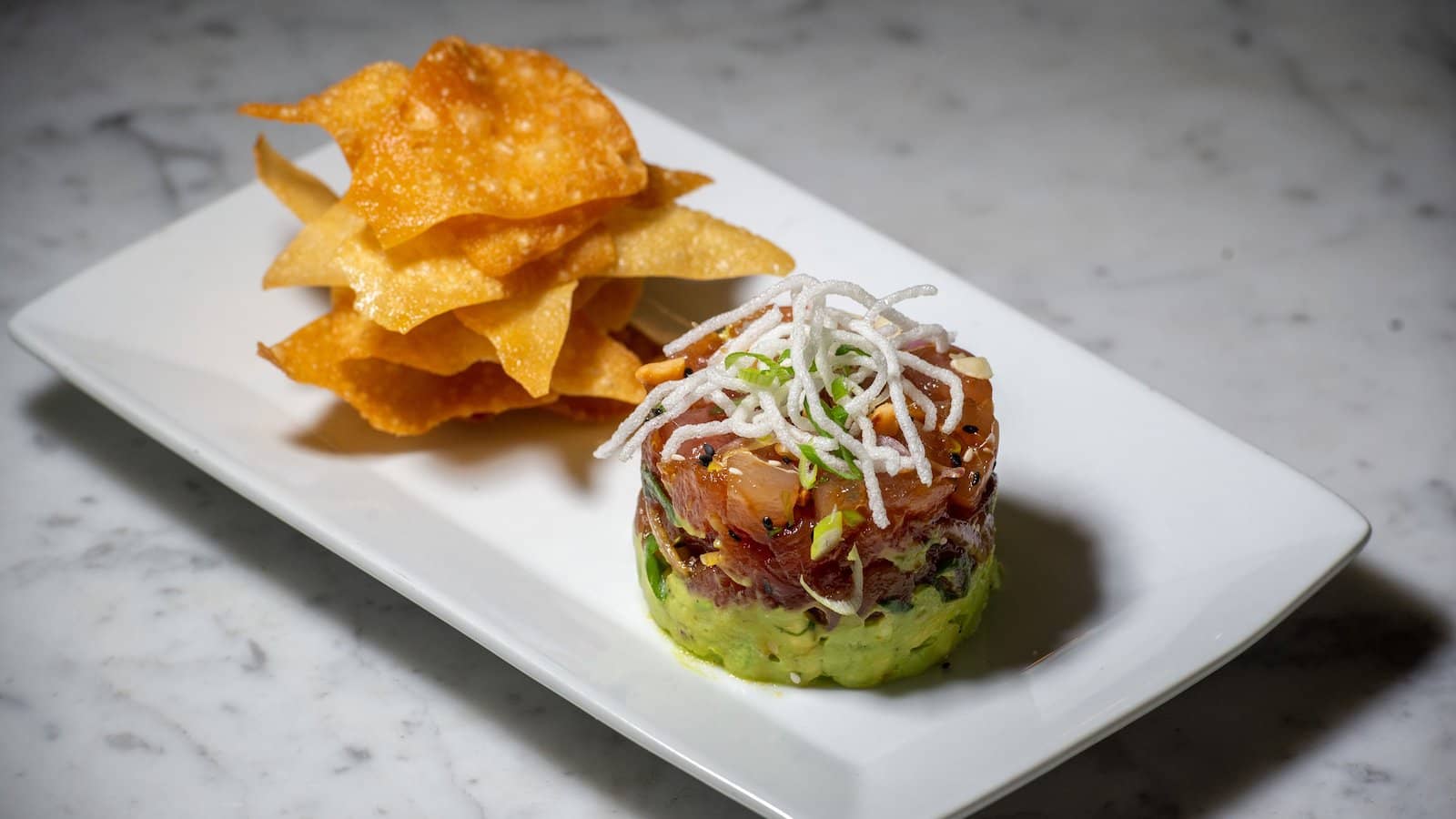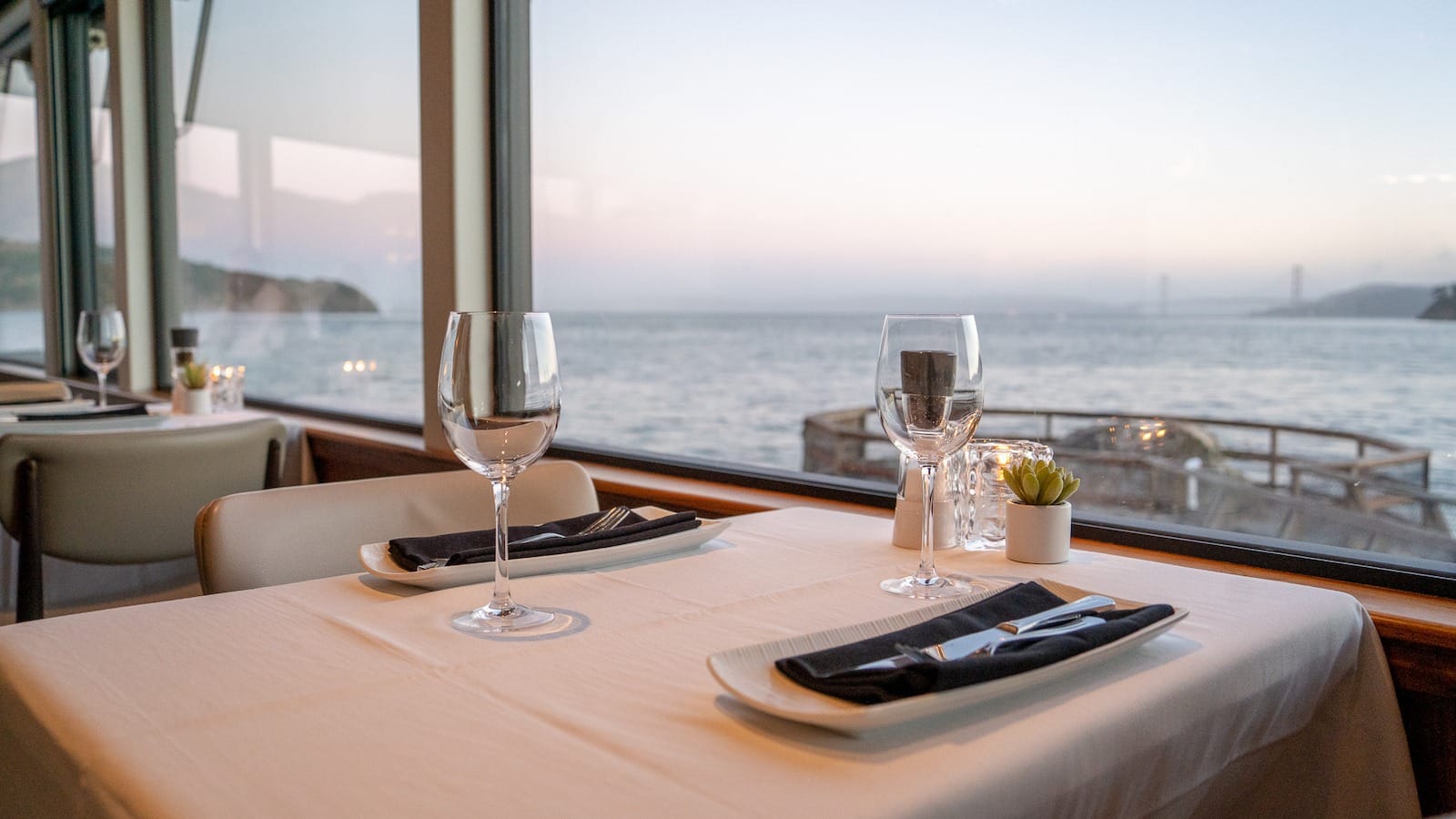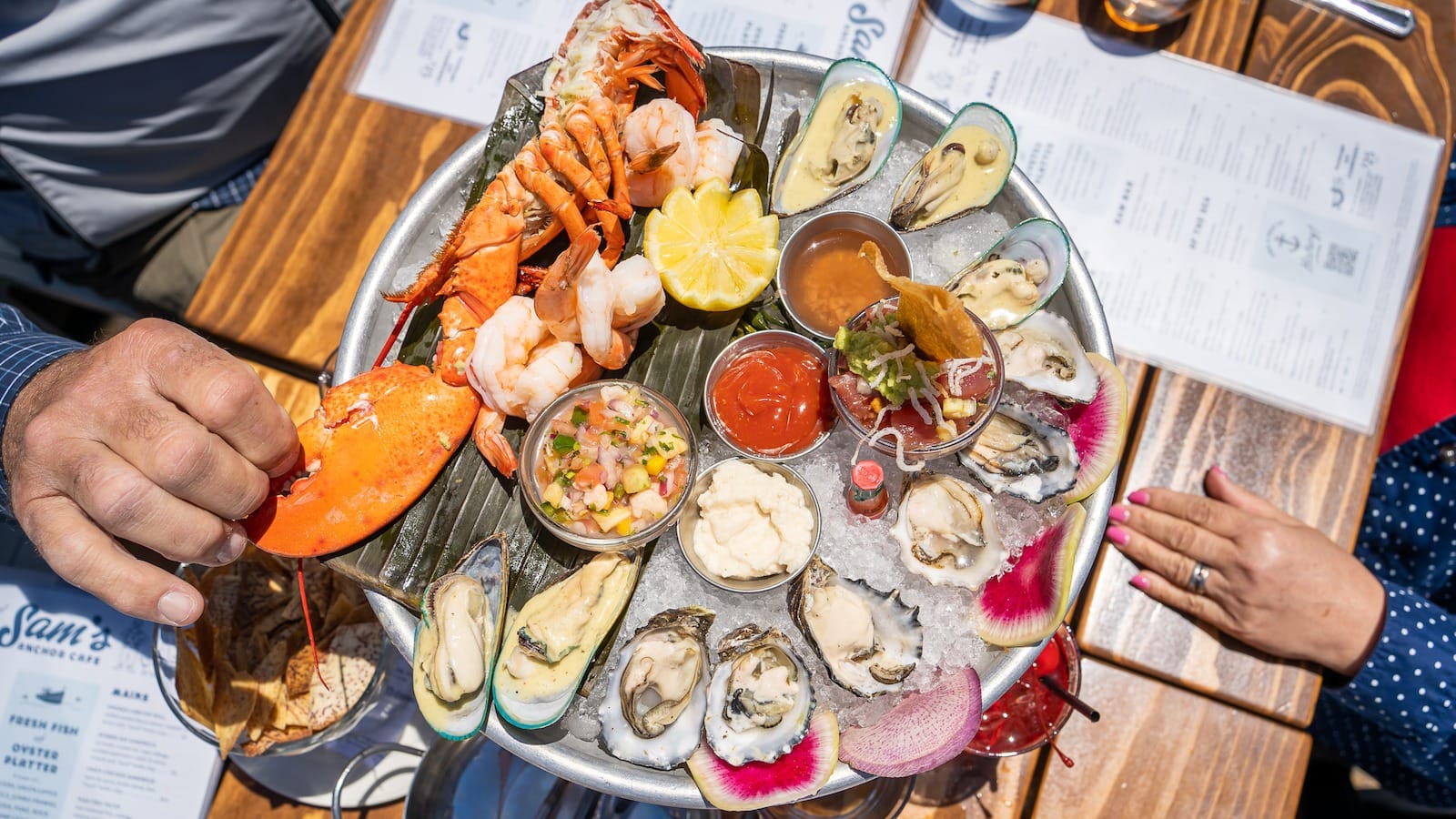 A longtime favorite and waterfront classic, The Caprice reopened at the end of 2021 after a three-year extensive renovation and full remodel. The fine-dining spot, originally built in 1965, might just have the best views of any restaurant in Marin. It sits over the bay with sweeping vistas of the Golden Gate Bridge and San Francisco. It serves an upscale surf & turf menu with European influences in an elegant space. 
Local favorite Servino Ristorante is making moves, too — back to its original home on lower Ark Row (its former location on lower Main Street is the new home of Malibu Farm). The new locale is expected to add a fresh energy to the family-owned, Italian institution. 
And finally, Squalo Vino is a posh, new wine lounge on Main Street that features an extensive and frequently updated selection of artisan wines paired with delectable, locally sourced small bites. Guests enjoy old world vs new world tasting flights, a rotating selection of featured wines-by-the-glass and a list of more than 80 limited-production bottles showcasing premier sites in Napa Valley, Sonoma County, Bordeaux, Champagne and more.
In the spotlight of all that's new in Tiburon, don't miss longtime local favorites like Sam's Anchor Cafe with its lively outdoor deck, the Servino family's Caffe Acri, seafood-focused Italian Luna Blu, Luna Blu owners' other spot, Tiburon Tavern, and casual neighborhood star, Salt & Pepper. Whether you are looking for casual or upscale, Tiburon has it all — grab a pizza and a beer at Waypoint or get a traditional caviar experience at The Caviar Company, no matter the craving, you will find it here.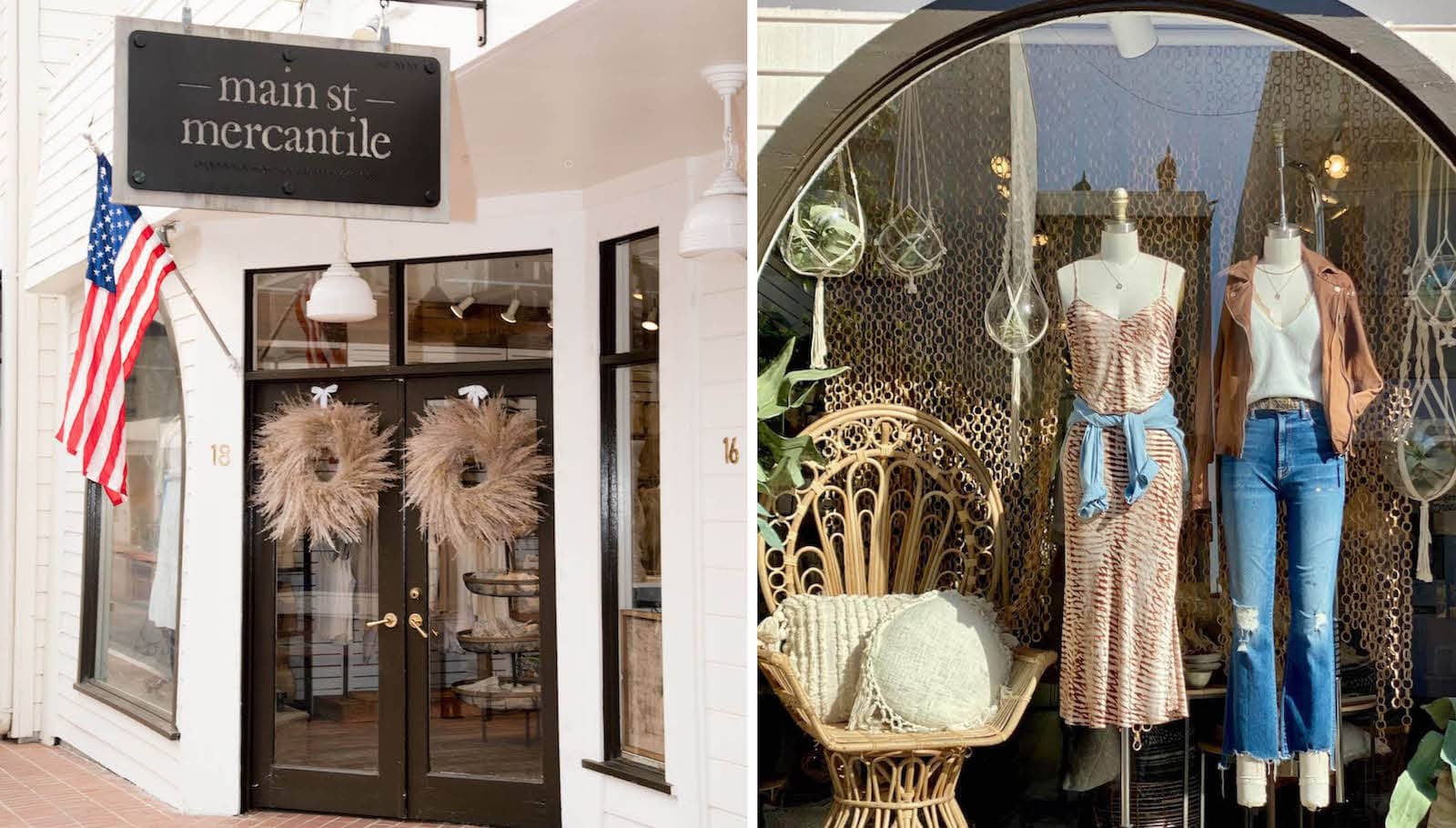 It's in the bag
Rivaling Tiburon's stellar dining scene is its shopping, thanks to fresh, new and exciting stores popping up all along Main Street and historic Ark Row. The revitalization of downtown shops has made the town not only a destination for good views and a great meal, but for procuring the finest in fashion and home goods as well. 
Known as a general store for the modern day, Main St Mercantile features a thoughtfully curated collection of women's apparel, accessories, gifts and home items. The store was even named Editor's Choice for "Best Boutique" by Marin Magazine in 2022. 
Stop into Yema for mens, womens and childrens sportswear and athleisure – all with a purpose. Founder Yema Khalif and Hawi Awash donate 20% of all proceeds to educate orphaned children in Ethiopia and the Kibera Slums in Kenya.
Lazyjack Press is a quality prep brand founded on a luxurious, irreverent take on the traditional European motif tie made on Italian silk. Pieces are designed in Tiburon and made in Italy on the finest silk. Each design, whether conservative or whimsical, has a cheeky name, which adds to the fun.
Opened at the height of the pandemic but a success from the start, The Perfect Provenance features luxury curated home goods, fashion and art from around the world. The luxury lifestyle store was founded by Greenwich, Connecticut native Lisa Lori, who now calls Tiburon home. The store was the 2020 Reader's Choice Awards winner for Best Boutique by the Marin Independent Journal and voted Best Men's Clothing Store 2021 by Marin Magazine. 
Not your average movie theater
Another beacon to Tiburon is the new Cinelounge, an intimate and upscale three-screen theater with a lounge-like atmosphere featuring designer couches and gourmet food offerings. Owned by husband and wife team, Christian Meoli (a former actor who fell in love with the Bay Area when he had a recurring role on the CBS television series "Nash Bridges") and Camilla Jackson, the couple has two similar and successful spots in the Los Angeles area. The theater sits in the former Tiburon Playhouse, which was a cornerstone of downtown for more than 60 years.
Everyone will want to be a bookworm
Step into the newly remodeled Belvedere Tiburon Library and you may mistake it for an upscale art gallery. But go a little further and you'll see you're surely in a library — a gorgeous one, too. The $17 million renovation and modernization added a digital lab dedicated to instruction on various media and digital literacy skills; a makerspace filled with a 3D printer, laser cutter, coding computers, virtual reality equipment and a recording sound booth; an art gallery to display local artists' work; and a used book store with sales to support library programs and services. A new civic plaza includes outdoor community gathering spaces with seating and views overlooking Zelinsky Park, the Railroad March and the Tiburon Ridge.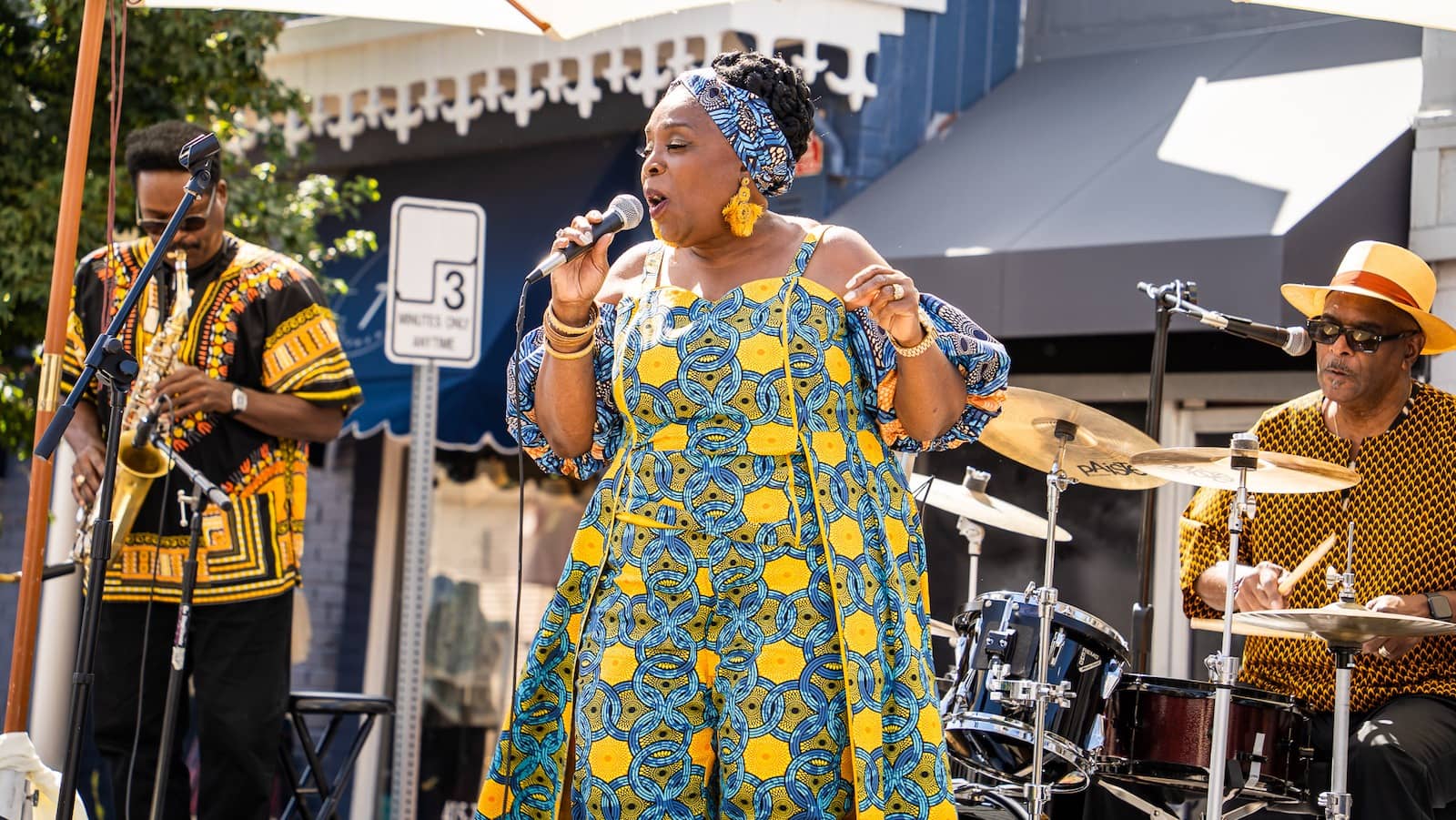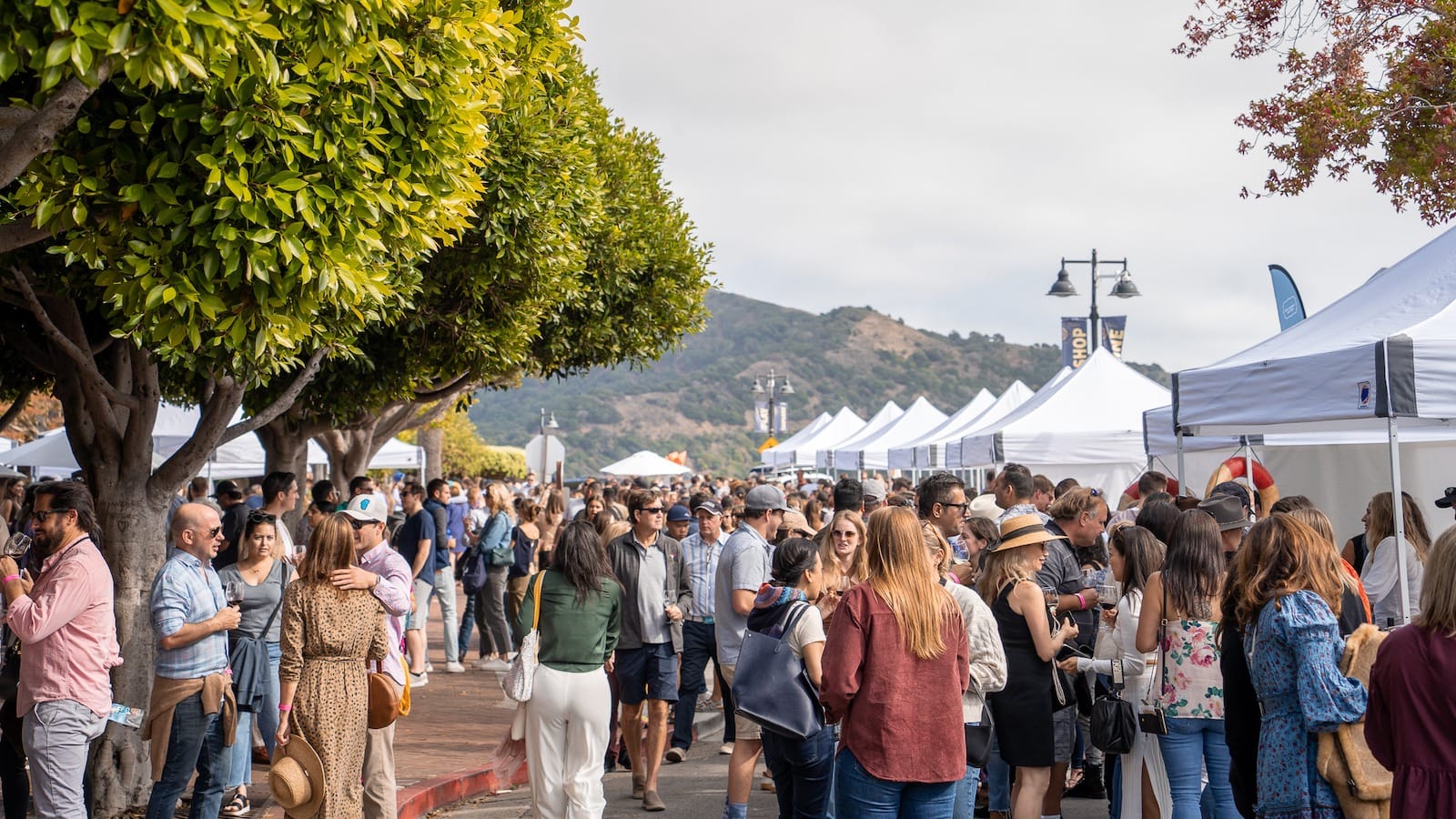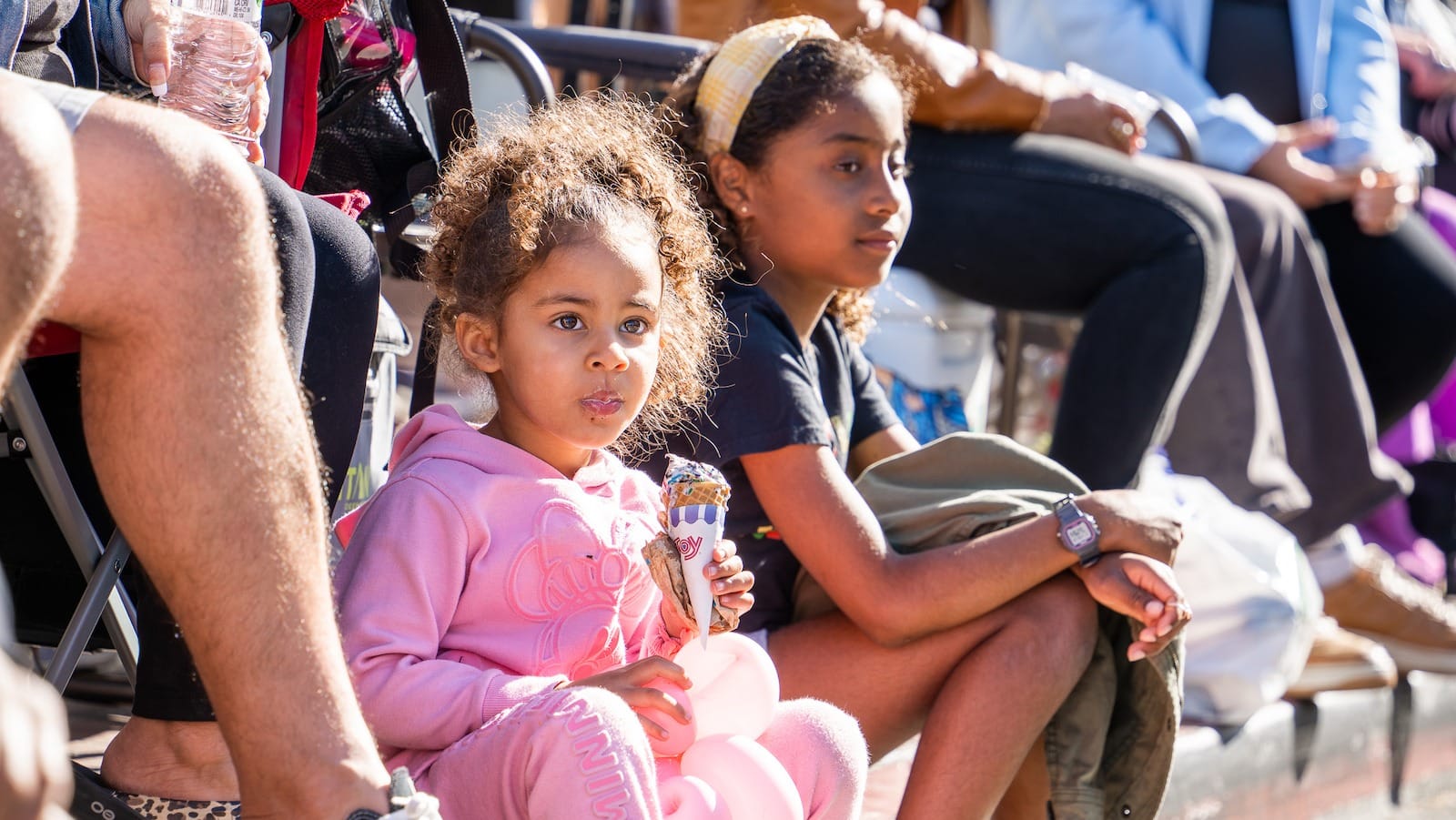 Mark your calendar
Tiburon has always hosted a handful of events that draw visitors and locals alike every year, but with the town's revitalization, these festivities are slated to be better than ever.
There's a reason the Tiburon Wine Festival is one of the Bay Area's most popular wine events. The early October affair (which always sells out) boasts 55 wineries and 10 restaurants, plus live music and unbeatable views.
For tennis fans, the Tiburon Challenger at the Tiburon Peninsula Club in October is a world-class tennis tournament that draws top American prospects as well as the next generation of touring professionals. Top tennis star Frances Tiafoe has even played the Challenger in the past.
The Tiburon Peninsula Holiday Festival transforms the town into a festive utopia with horse drawn carriage rides, a toddler train town, a visit by Santa, joyful carolers, shopping, dining and more.