We might all of different definitions of what makes the best walking beach. For these selections we've chosen beaches that are somewhat easy to get to, have amenities nearby and are at least a mile long. 

Feature Photo Courtesy of Forest and Kim Starr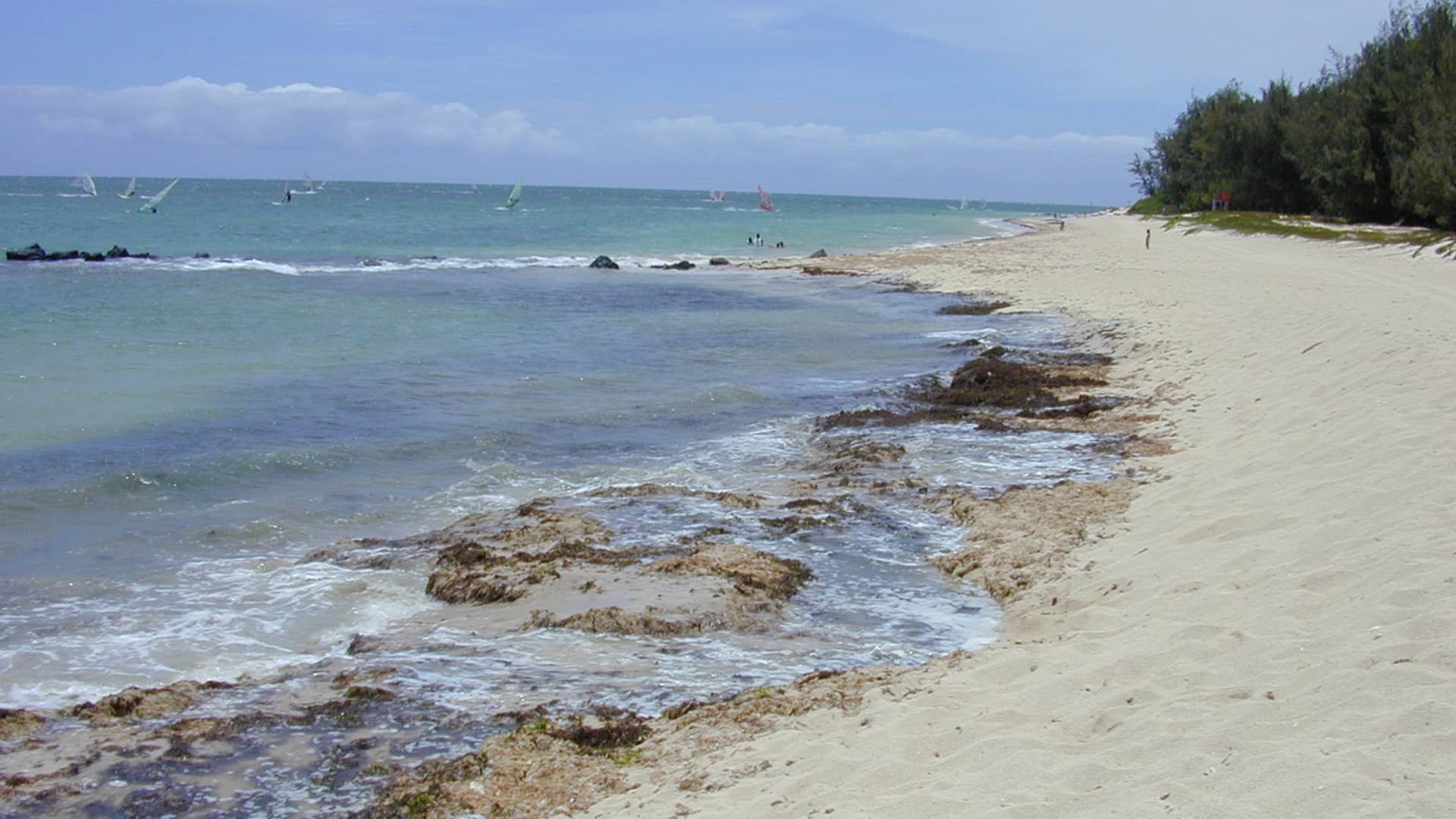 Widely known for its watersports – you'll find beginner to advanced kitesurfers, windsurfers, and wingfoilers enjoying their sport just offshore – Kanaha is the perfect spot for a long walk. You'll also find volleyball courts, bbq grills, and multiple showers and restrooms. If you're there at the right time, you might even get to watch canoe paddlers finding their groove on or off the water.
Tip: There are two groups of food trucks across from Costco that are sure to offer something for everyone's taste buds.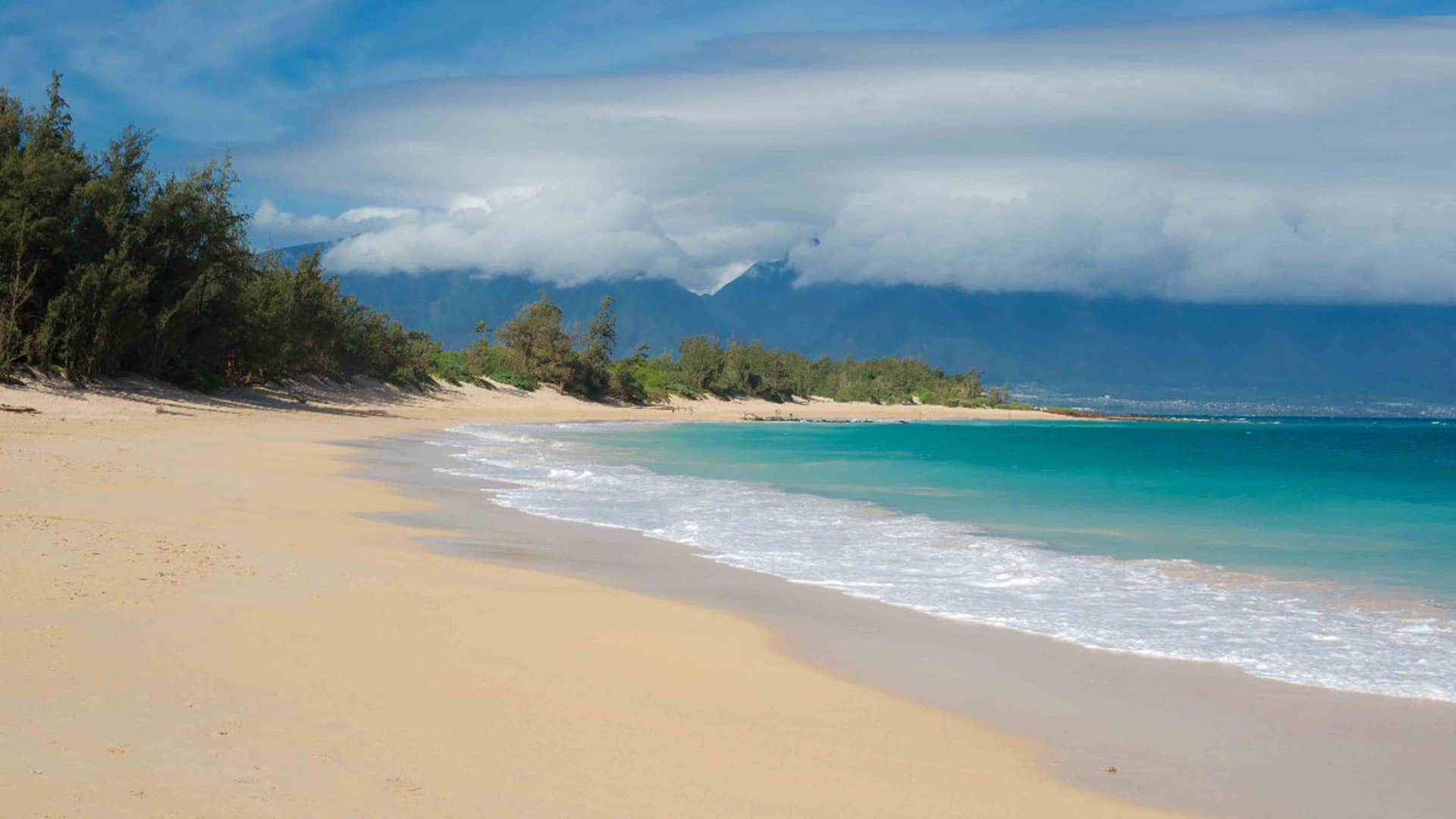 Located just south of the quaint town of Paia, Baldwin beach is the perfect spot for a long beach walk, especially as a way to start or end your day as the wind can get brisk during the day. There is ample parking, with showers and restrooms at the edge of the grassy field. The north end of the beach has a cove that is protected from the wind and waves and offers the perfect spot for a post-walk dip. 
Tip: Head into Paia after your walk and grab brunch or enjoy happy hour at one of the many excellent restaurants.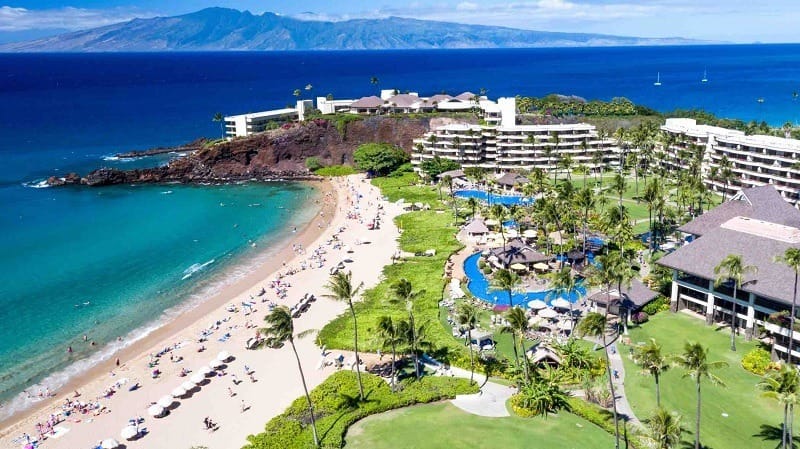 This long stretch of white sand beach can either be enjoyed along the sandy shore or paved beach walk. It fronts a stretch of major resorts. You can begin at the South end at a public beach park where many canoe clubs launch from and walk all the way to the famous "Black Rock" where cliff divers leap into the ocean. Suggested parking is at the far end of Hanakao'o Park, where there are showers and restrooms.
Tip: Whalers Village, about halfway down the walk has many options for food and drink. Pop into Choice Health Bar for a smoothie if you want something light.
Kahekili "Airport" Beach: 1.5 Miles
On the North side of "Black Rock" is a less populated stretch of beach. While there are resorts along this beach, it's easy to find stretches of sand for quiet reflection while you walk. There is a portion of this beach that has a paved promenade if you want to mix things up. Multiple access points allow for ample parking. At Kahekili Beach Park there are showers, restrooms, and picnic tables.
Tip: Pack snacks and water for this walk as there are not many options unless you go into the resorts.
One of the most beautiful beaches to enjoy a sunset stroll, this flat expanse of beach links up on the south end with the Wailea coastal walk, an additional 1.6 mile path that meanders along the coast fronting the stunning resorts of Wailea. Keawakapu has parking and showers on both the North and South end of the beach.
Tip: Visit the Island Gourmet Market at The Shops at Wailea for a mouth-watering selection of snacks and drinks.
Sugar Beach to Maalaea Beach: 2.5 Miles
By far the longest stretch of beach on Maui, this one spans from Maalaea, (access from Haycraft Beach Park), to North Kihei. While it's not great for swimming, this beach is relatively flat and generally uncrowded. You'll likely see canoe paddlers offshore, and if you're there in the Winter, you might glimpse Humpback whales frollicking. It can get windy mid-day, so plan for a sunset or early visit.
Tip: There's no stores along this stretch of beach, so be sure to fill your water bottle and pack a snack.