Featured Photo: Courtesy of Skitterphoto via Pexels
We've asked the chefs who create the Best Dinners from our 2022 Getties to share with us some of their favorite BBQ recipes so that you can impress your friends and family this Memorial Day. What's better than sunshine, good times and some perfectly smoked meat?
Tip #1
"We like to use a special blend of American Oak and Hickory wood to smoke our meats. The Hickory wood gives the meat an added layer of depth and accents the smoke flavor just a touch. But be careful, too much Hickory will overpower the flavor profile" -Brewsters Beer Garden
Tip #2
"If grilling, which takes place at a higher temperature, the sauce should go on the meat towards the end of its cooking time. Because of the higher heat, the sugars in the sauce would otherwise burn." – Chef Zack Boyer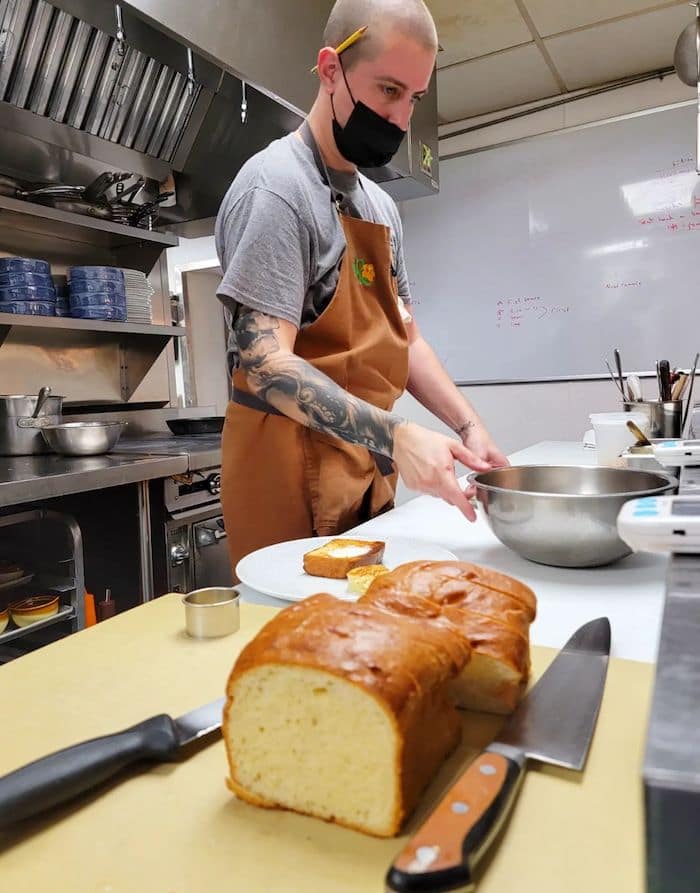 Ingredients
Yields: 2 cups
1 Tbsp butter
1 white onion, sliced 
1-2 cloves garlic
1 heaping Tbsp paprika
1 heaping tsp mustard powder
2 cups brown sugar
1 cup + 1/8th cup red wine vinegar
2 cups canned tomatoes (either roma or pureed)
2 scant Tbsps chipotle peppers with sauce (available by the 7oz can at most grocery stores)

1/2 cup blackstrap molasses

Salt to taste
Instructions:
1. In a medium sauce pot, sweat down the onions and garlic in butter until translucent.
2. Add paprika and mustard powder and toast for a moment, then add brown sugar and vinegar.
3. Cook until the sugar liquifies, then add tomatoes, chipotle peppers with the sauce, and molasses. 4. Allow the mixture to cool and then blend with a hand blender. (The end result doesn't have to be completely smooth at this stage since the sauce will be blended once more after the final cook). Add sugar, salt, and/or vinegar to suit your preference.
5. Cook the blended mixture for 1 hour, or at least until flavor deepens, adding water if necessary.
6. After cooling, blend the contents of the pot (the alley & vine kitchen uses a Vitaprep) until smooth. Adjust seasoning once more to taste.
7. Place one coat (two max) of the Chipotle BBQ sauce on your meat of choice before smoking. If using ribs, one cup of sauce should cover one slab (13 rib bones).
Tip #3
"When cooking, go low and slow. Don't rush the cooking process. The ribs are done when the bone gives way and the meat falls off without force." – Chef Zack Boyer
Chef Mica Talmor's Sabiched Potato Salad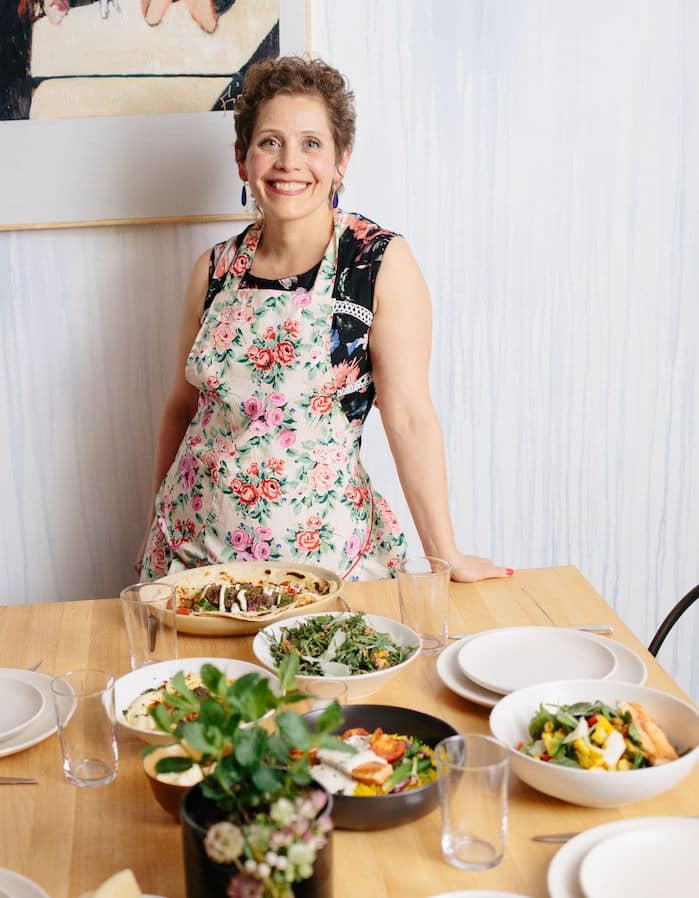 Ingredients
2 pounds creamer potatoes, new potatoes or baby Yukon, cut into bite-size pieces

1 Anaheim pepper, diced small (jalapeno if you like it hotter or bell pepper if you don't like it hot at all)

1/2 red onion, small diced

5 hard-boiled eggs (I prefer my eggs soft boiled), peeled

1/2 bunch cilantro

1 eggplant, partially peeled (zebra style), sliced ½" thick
For the dressing:
1/2 cup Amba

1 Tbsp apple cider vinegar

1/4 cup olive oil

2 teaspoons salt
Instructions:
Add the potatoes to a pot of cold water with a teaspoon of salt. Boil until tender.

In the meantime, make the dressing. In a blender, mix Amba, vinegar, olive and salt until silky smooth. Adjust with more vinegar or salt, depending on the brand of Amba you're using. You're looking for a sweet and sour flavor. Mix the Amba dressing with diced pepper and onion and set aside.

Toss eggplant in salt and let sweat, then squeeze the moisture out. Toss eggplant in olive oil and roast at 375 degrees until golden and tender. Cut the roasted slices into quarters.   

Dice eggs into large pieces. Clip or chop the cilantro. 

When the potatoes are done cooking, drain and toss in the dressing mix right away so they absorb the flavor. 

Mix the seasoned potatoes, eggplant, eggs and cilantro together in a serving bowl. Both the potatoes and eggplant soak up acid and salt, so be generous with the dressing. If making a day ahead, taste before serving and adjust the flavor as necessary.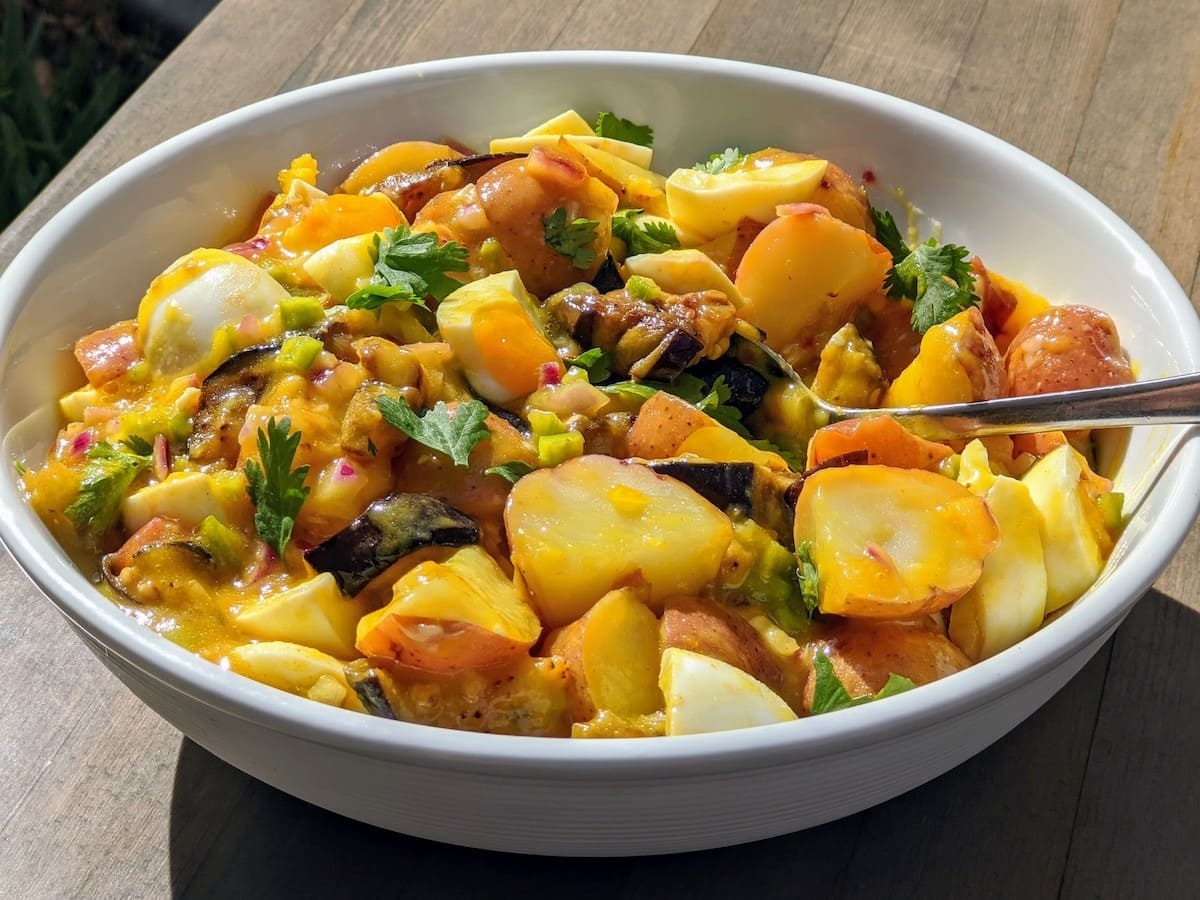 Tip #4: "Blanch your vegetables first and finish on the grill. Cooking vegetables directly on the grill can result in an overly smokey side dish so blanch them first, then grill to get that flavor. This is best for thinner vegetables like green beans or baby carrots." – Chef Foronda
Chef Carl Foronda's Make Ahead Ribs
Ingredients for the brine
Water
Kosher salt
Pink salt
Brown Sugar
Whole black peppercorns
Korean chili flake
Sliced ginger
Peeled and crushed garlic gloves
Ice water
Sake
Gluten-free tamari
Instructions
Brine ribs for 12 hours, making sure they are completely submerged.

Remove from brine and put on rib racks.

On a smoker or charcoal grill, smoke at 210F for 8 hours. If they are not tender enough, leave on smoker for another 30-minutes to one hour. 

Serve or cool and heat for later use.
Rib Tip:
"If you have a smoker or a charcoal grill , this is the way to go. If you don't have a smoker, don't fret, you can do the entire dish in the oven" – Chef Foronda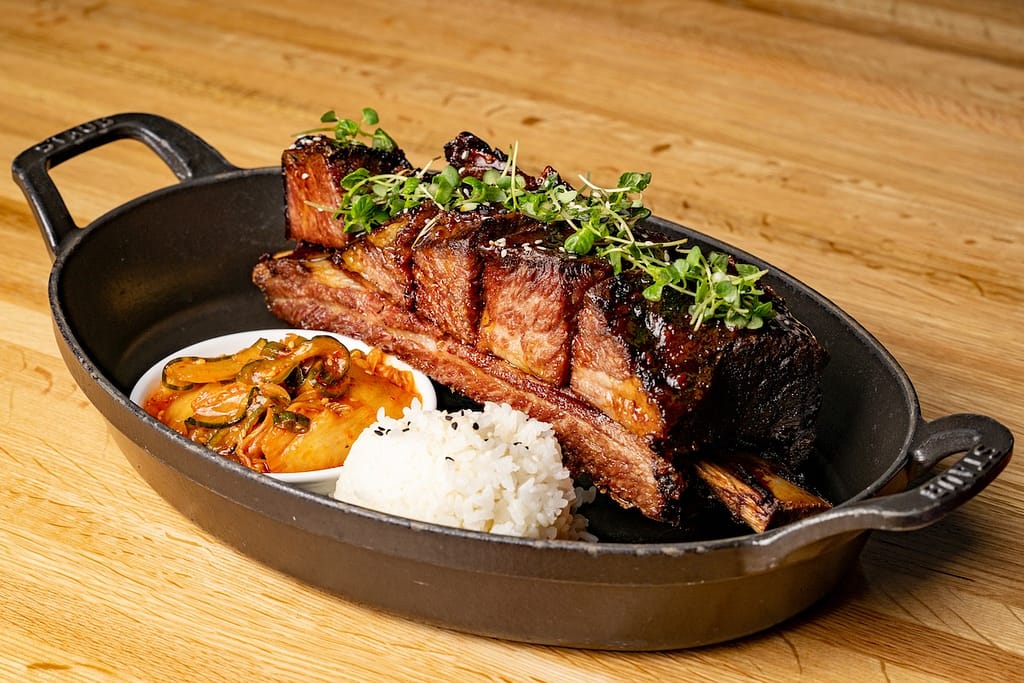 Tip #5
"Make an herb brush out of any herbs to baste the meat. For this instance, I used rosemary to baste the pork loin."- Chef Mark Dommen
Tip #6
"Always allow the meat to rest a minimum of 15 minutes before slicing in.  It allows for the juices to be reabsorbed by the meat and makes all the difference in the world." – Chef Mark Dommen
Chef Mark Dommen's Fish Sauce Marinade
Uses: Pork, Steak, Chicken
Makes: 1 cup
Ingredients:
½ cup fish sauce

 

½ cup palm sugar
2 cloves garlic, finely chopped
1 inch ginger, grated
½ lime, zest and juice
1 small chili, like jalapeno, finely diced
Instructions:
Combine all fish sauce and palm sugar, stir until the palm sugar is dissolved.

 

Add the rest of the ingredients and stir to combine.

 

Choose the meat you want to marinate.

 

It's better to use thick cuts so the palm sugar has time to caramelize by the time the meat is cooked.
Marinate the protein for a minimum of 2 hours but 4-6 hours is even better.
Prepare your grill, for this, I'm using a pork loin cooked on the rotisserie with almond wood.

 

If you are not using a rotisserie, once the fire is hot, place the protein on the grill over direct heat, turning every 4 minutes until it's at your desired doneness.

 

Turning while cooking is important because you want to get an even caramelization on the meat.
Baste the meat every time you turn it with the marinade.

 

If using a rotisserie, baste ever 15 minutes or so during the cooking process.
Allow the meat to rest for at least 15 minutes before slicing it.