Just north of the Golden Gate Bridge lies some of California's most epic scenery. Rolling hills, dotted with suburban communities, share the landscape with family farms that grow the region's famous produce. With or without the region's famous summer fog, the views of gracious mountains, San Francisco Bay and the Pacific are just part of what makes the North Bay special. Staying here — for a weekend or a month — is an antidote to San Francisco's relentless bustle.
Feature Photo: Courtesy of Acqua Hotel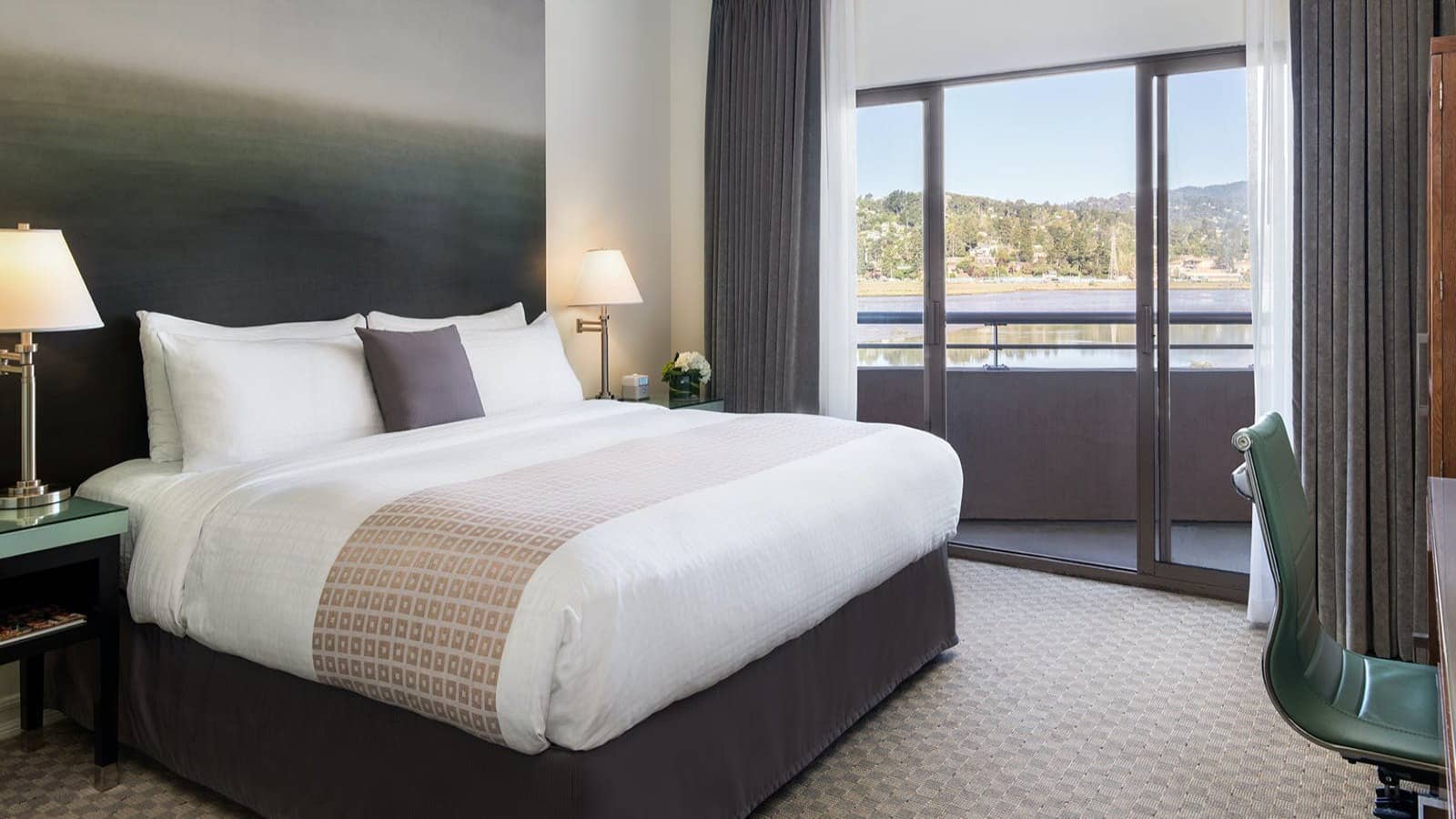 Ideally situated for a quick ride into the city and easy access to Muir Woods and Stinson Beach, Acqua Hotel is perched on a spit of land just south of the town of Mill Valley and alongside Highway 101. Many rooms feature gas fireplaces but all are quiet — they face Pickleweed Inlet with views of migrating birds, kayakers and each day's sunset over the Golden Gate National Recreation Area and nearby Mount Tamalpais. A complimentary American breakfast is included with every reservation and free mountain bike rentals are a bonus in the county where mountain biking was invented and is revered. Within steps of the hotel are two restaurants: Piatti for farm-to-table Italian and Robata Grill & Sushi.
HIGHLIGHTS:  First and second floor terraces boast 360-degree views across the bay to San Francisco and beyond. While both terraces have fire pits, the second floor terrace can be enclosed to make a glass room during windy or inclement weather.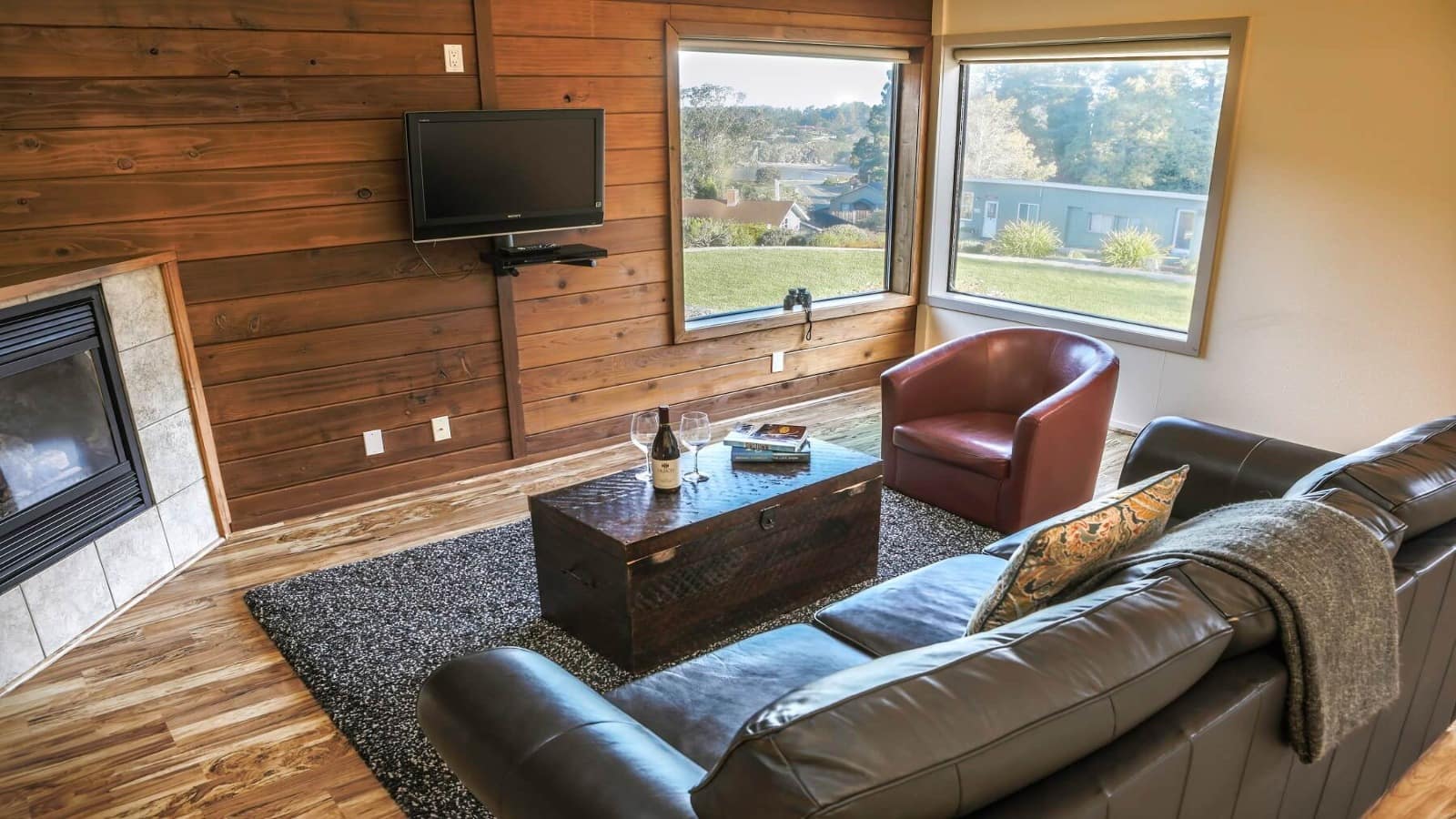 *Cottages at Little River Cove
Eleven cottages set on a high bluff overlooking the Pacific Ocean are set in a semi-circle around a green garden and lawn, a tranquil setting with sounds of waves crashing into the rocks below. Ranging in size from studio that sleeps six to a two-story home with a separate, upstairs bedroom, the cottages all have a full kitchen, gas fireplace and sun deck with ocean and garden views. Ask for the Caspar Cottage if your vacation dream includes a wish for a private hot tub or the Little River House — it's got canopied beds that close like curtains for canoodling like royalty.
*Readers' Choice Best Value Hotel in the North Bay
HIGHLIGHTS:  Guests often enjoy the use of the shared outdoor gas grill. You can get to know our cabin mates or other guests and savor a night under the stars. If dining out is your preference, the town of Mendocino is just three miles up the road.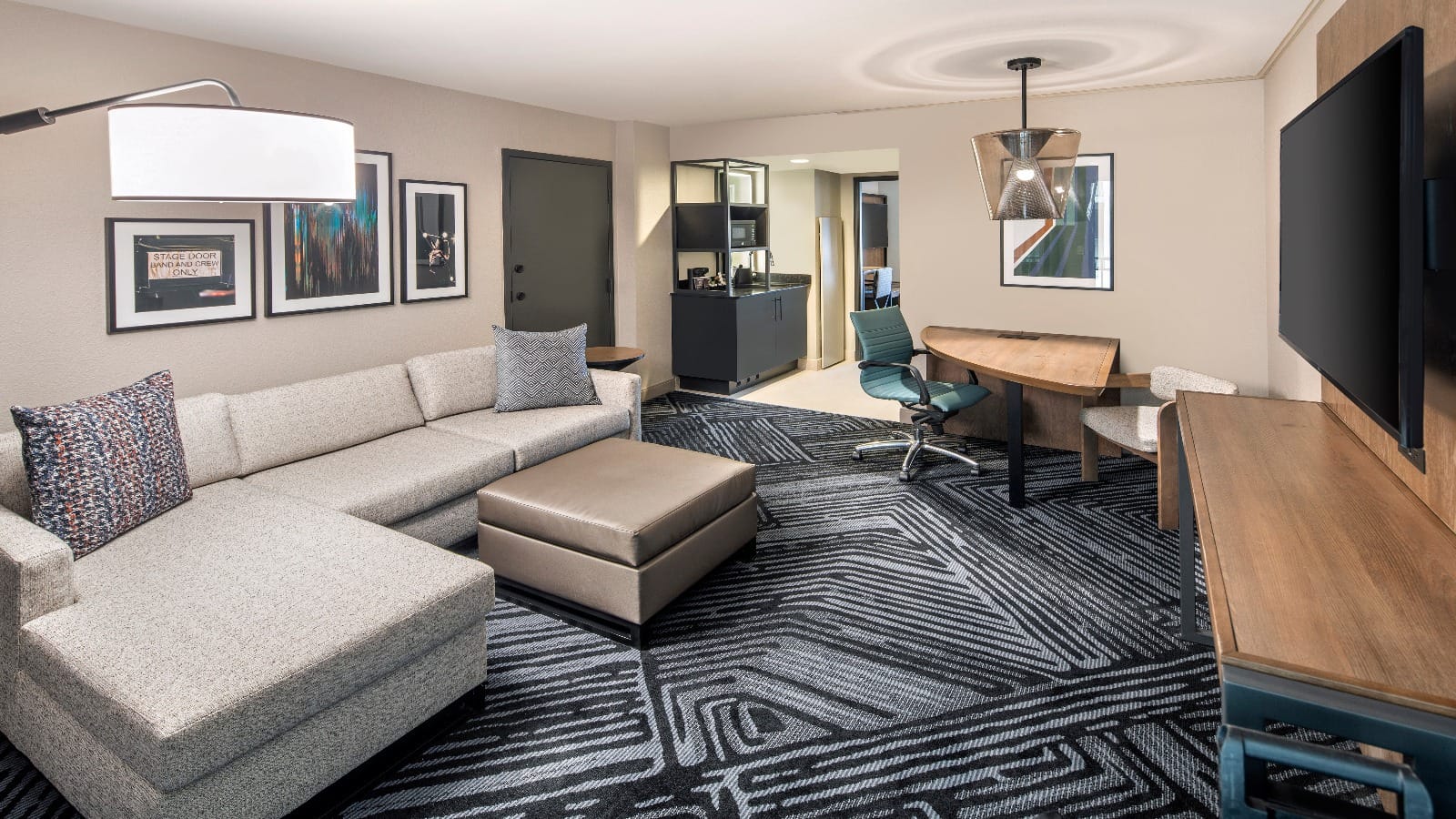 Embassy Suites San Rafael
Just steps from Marin County Civic Center, Embassy Suites San Rafael is within easy walking distance of the Sunday and Thursday Farmers' Markets, events at the Marin Center and the Sonoma-Marin Area Rapid Transit train system. Large corner suites feature a large living area and separate bedroom and a three-room suite accommodates larger groups with two separate bedrooms.
HIGHLIGHTS:  China Camp, one of Marin's favorite places for all-ages mountain biking and wind surfing, is a half mile walk or bike ride. Historic sites, such as a Chinese shrimp fishing village that dates to the 1880s, a museum and numerous hiking and biking trails overlook San Pablo Bay. Residents love it — it is less famous than nearby Golden Gate Recreation Area and Muir Woods — and attracts a mostly local crowd.
While the Hotel Petaluma has undergone extensive renovations over the years since it was established in 1923 to bring it up to modern standards of style and comfort, the historic boutique hotel thankfully retains all the casual elegance and architectural character of a bygone era. That care and attention to detail is especially evident in the beautifully appointed lobby, with its grand fireplace, tile floors, potted palms and velvet-covered couches. Clean and classic rooms offer everything you need for a good night's sleep, and an onsite wine tasting room and oyster bar complete the experience.
HIGHLIGHTS: Hotel Petaluma still boasts its original pull-door elevator, which was the first passenger elevator in Petaluma.
The Inn at William Tell House
The 120-year-old building is a bar and restaurant downstairs, and boutique hotel with three rooms upstairs. Redone in 2019, many of the building's original features — redwood floors, wood-framed windows — were lovingly restored. Modern conveniences like memory foam mattresses, WiFi and Bluetooth speakers were also installed. The feeling, enhanced by iron frame beds in each of the rooms and the stone fireplace in the king family suite, is rustic farmhouse. Located just up the hill from Dillon Beach in the northwest corner of Marin, William Tell House is ideally suited for days at the beach, riding along the California Cheese Trail or slurping up oysters and local seafood at the many seafood shacks that dot nearby Tomales Bay.
HIGHLIGHTS: Home of Marin County's oldest continually operating saloon, William Tell House boasts a grand antique wood barroom that's been open since 1877. Pictures of generations of proprietors and barkeeps line the wall and the inn's small size means you are more likely to rub elbows with locals, not tourists. Be sure to try the William Tell cocktail in the bar before heading into the dining room for a bowl of crab cioppino, the shellfish was sure to be pulled from Marin's waters that morning.
More Local Favorites in the North Bay