Sacramento is the capital of the most famous state in the country. As the terminus for wagon train pioneers moving west on the California Trail, the gateway to the California Gold Rush in nearby foothills, the starting point for the Transcontinental Railroad, and the state's political epicenter, Sacramento is an entrenched, enduring part of California's political and historical fabric. Here is where to stay in Sacramento.
Feature Photo Courtesy of the Citizen Hotel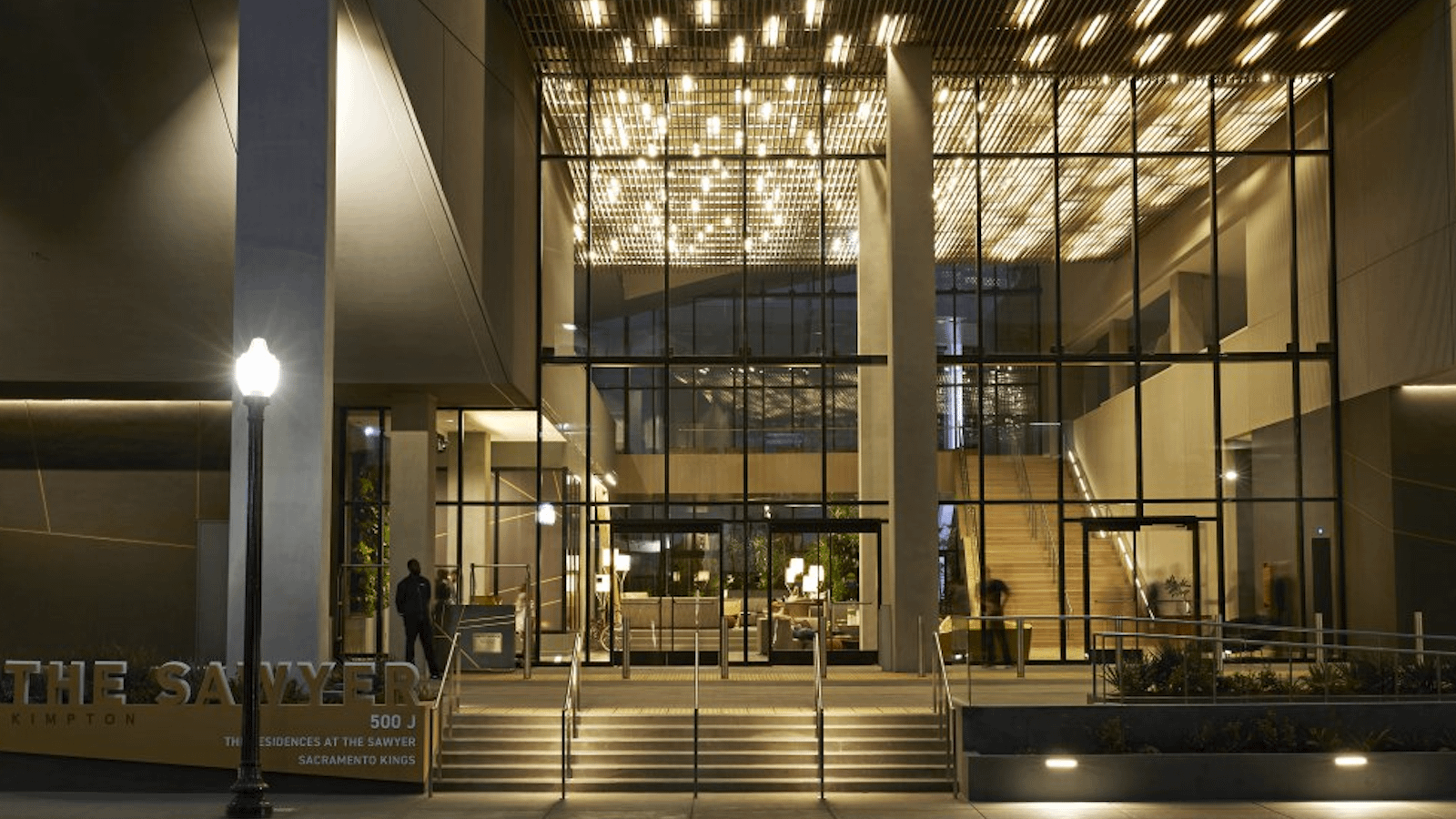 Kimpton's is a strong contender for Sacramento's best new hotel, offering contemporary accommodations directly next door to the Golden 1 Center and a major part of the surrounding Downtown Commons social plaza. A sleek, high-ceilinged lobby leads to 250 stylish rooms spread across 11 floors. Choose from three solid meal and social venues attached to the Kimpton: Echo & Rig, an indulgent, modern steakhouse; fashionable Revival bar and lounge; and multistory Punch Bowl Social, with indoor arcades, a private seating lounge and a bowling alley. The hotel's outdoor pool offers third-floor balcony views, private poolside cabanas for hotel guests and live music, all flanked by downtown's shops and restaurants.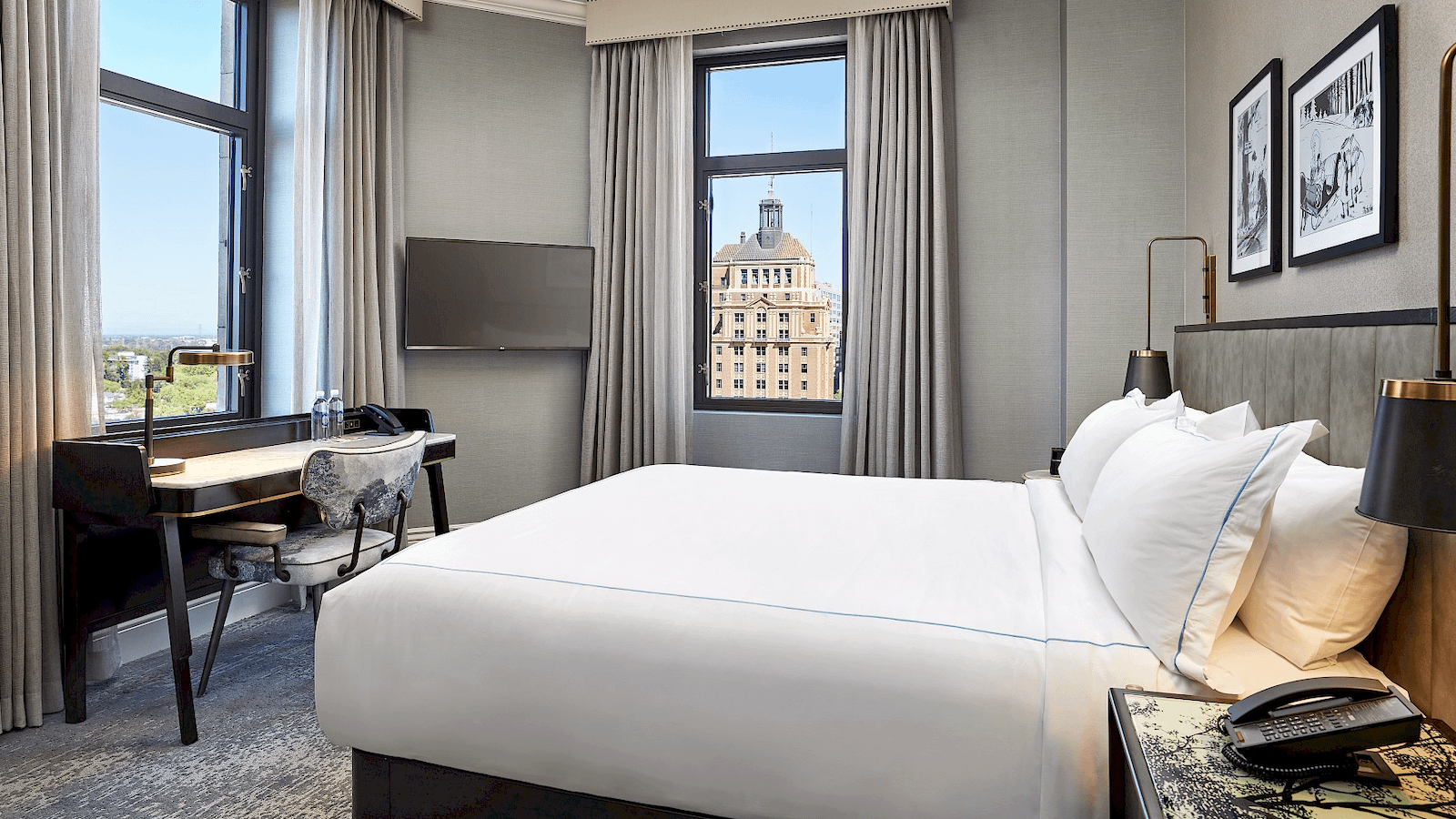 This 196-room Marriott Autograph Collection property oozes Old World opulence. Designed in the early 1900s by architect George Selland, the skyscraper's construction continues to exude grandness with its mosaic tiled entryway ceiling and two-story darkly shaded reading lounge lined with historic legal records surrounding the lobby. Take note of the witty quotes from famous authors, philosophers and public leaders inside the elevators as you zip down for a bite at the Grange Restaurant and Bar at street level, one of Sacramento's most acclaimed restaurants.
A successful local restaurant entrepreneur known for great customer experiences started the Fort Sutter in 2021 before it became part of the Tapestry Collection by Hilton. The 105-room property features a cozy indoor and outdoor fire pit space, the Four Palms bar, and attached Cafe Bernardo for snacks and meals. Featuring an eco-friendly design, it also provides easy access to Midtown's lively nightlife scene.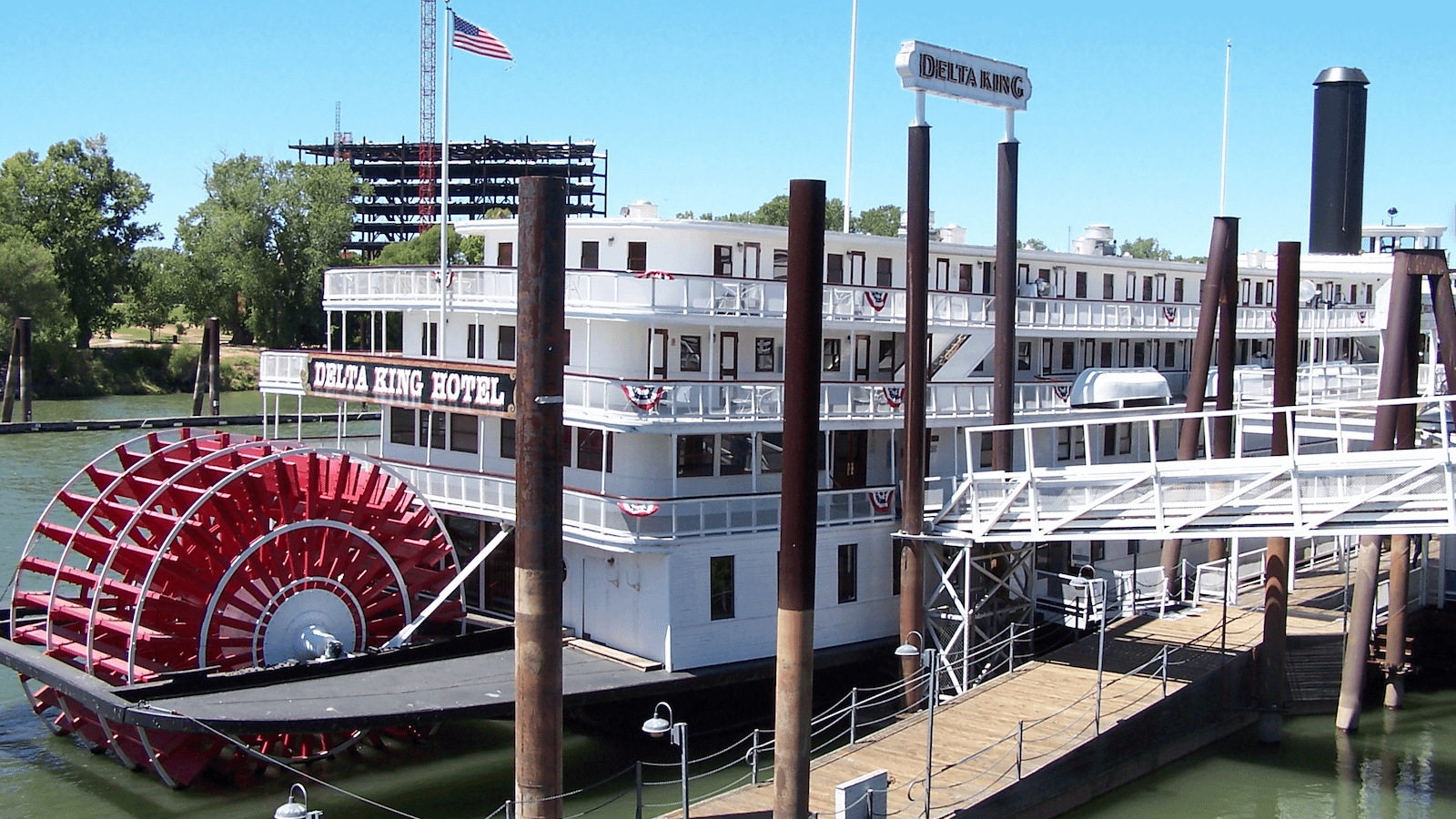 Cross the gangway onto the Delta King boutique hotel, a floating 1920s paddlewheel river boat that used to ferry passengers between Sacramento and San Francisco. Now a stationary hotel with restored wood, brass, windows and exterior, this distinctly Sacramento hotel experience holds more than 40 hotel rooms, which are restored with modern fixtures on its five deck levels. Restored polished-wood dining rooms offer fine eats in both the Pilothouse Restaurant and the Delta Bar and Grill.
The stately 1890s mansion that houses today's privately owned Sterling Hotel will grab your attention with its maze of balconies and beautiful Victorian facade. The remodeled interior marries historic decor with modern amenities. All 16 rooms feature Jacuzzi tubs and a variety of king and queen suites, making for a cushy stay.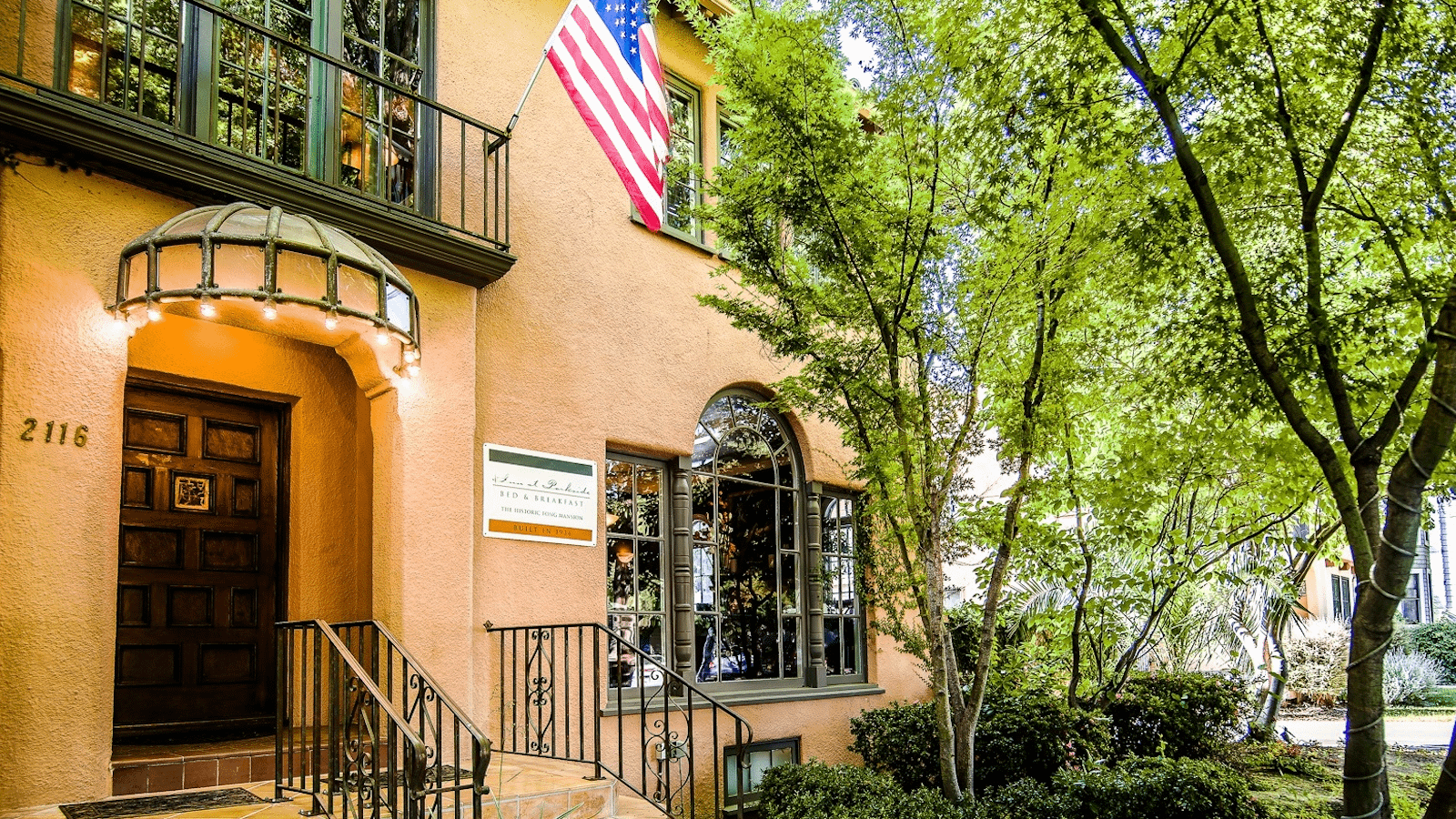 This two-story, orange-hued mansion hides behind a serene front yard garden in the Southside Park neighborhood. Parkside maintains the charm from its heritage as a 1936 private mansion, including a shaded outdoor patio terrace, while boasting modern amenities including a spa replete with a sauna and a steam room.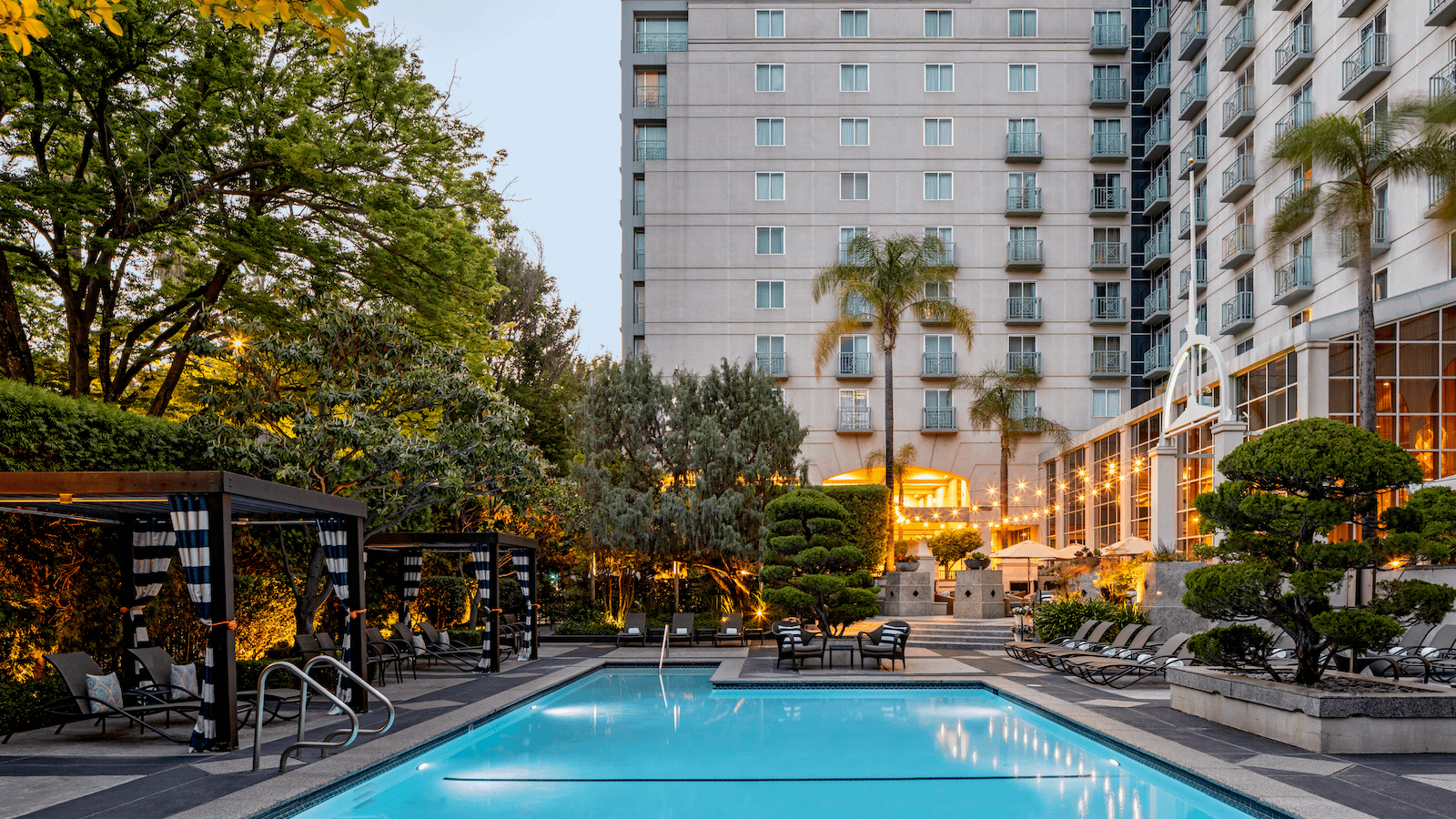 The white, green and glass Hyatt exterior rises 15 floors across from the State Capitol and Sacramento Convention Center, making this hotel one of the most convenient options in town. More than 500 rooms are available, many with some of the best views in downtown. Another bonus is the outdoor space with a heated pool, hot tub and fireplace, all surrounded by lush greenery. hyatt.com