Along with its breathtaking landscapes, Santa Barbara boasts a selection of top-tier resorts and hotels that redefine luxury. From secluded hillside hideaways to modern beachfront retreats, those searching for elegance and relaxation — with an ocean view — are sure to find the ultimate haven. 
Feature Photo Courtesy of Ritz-Carlton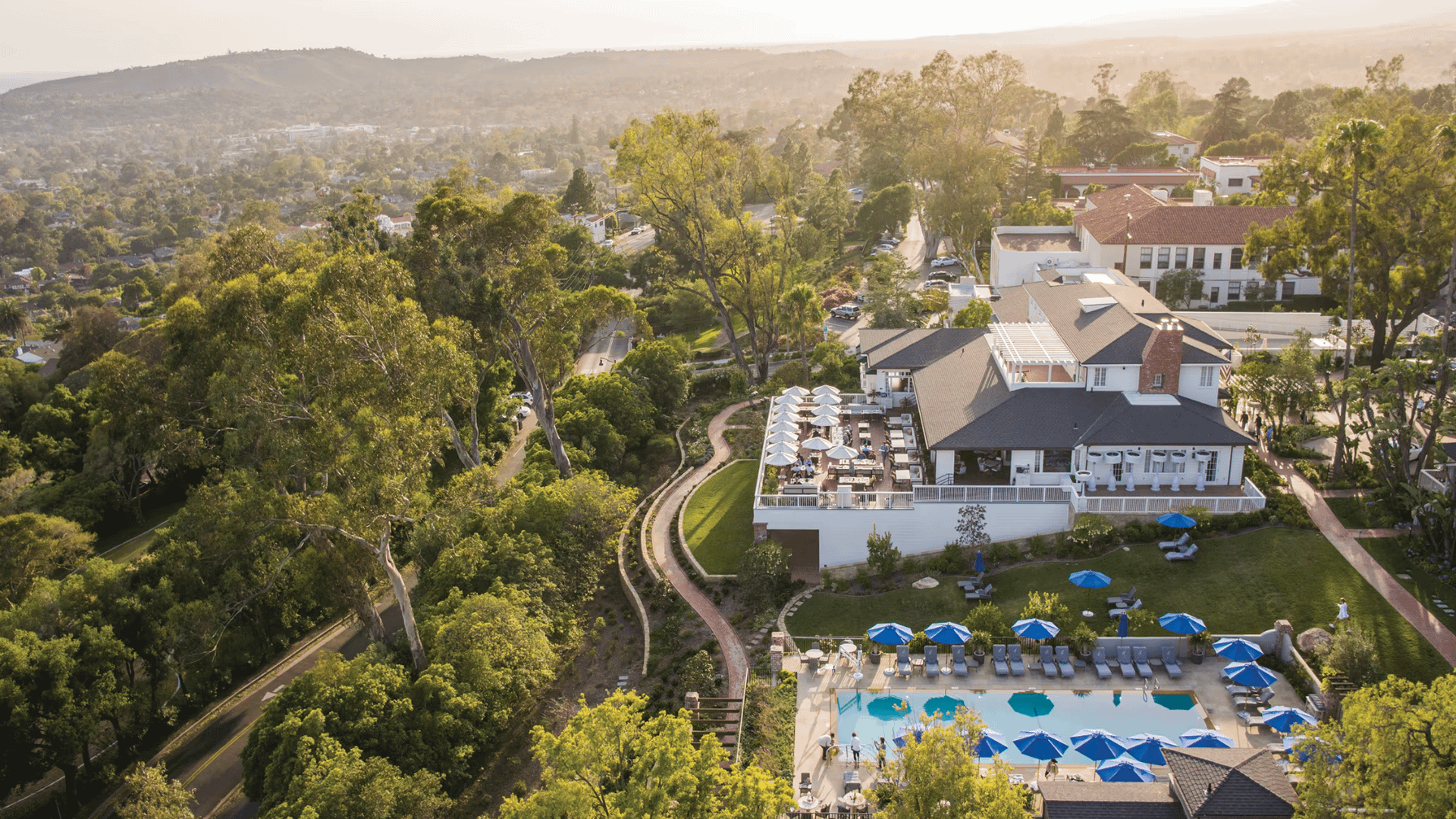 El Encanto, a Belmond Hotel
Perched high in the hills of Santa Barbara, El Encanto offers a serene escape with a stunning view of the Pacific. This 92-room estate features 7 acres of gardens, an expansive outdoor swimming pool, a state-of-the-art fitness studio offering personal training and private hikes, and a boutique spa focused on fresh, local botanicals. A private terrace in one of the enchanting California-style bungalows or cottages is the perfect vantage point to see the sunset, then enjoy California wines, fish caught daily from the shores below, and ingredients grown in the onsite garden. And don't miss unique guided experiences like their sound-bath meditation, hilltop picnic, and al fresco movie night. 
TIP: Pick up an artisanal picnic basket to go before you head to the coast or explore the grounds.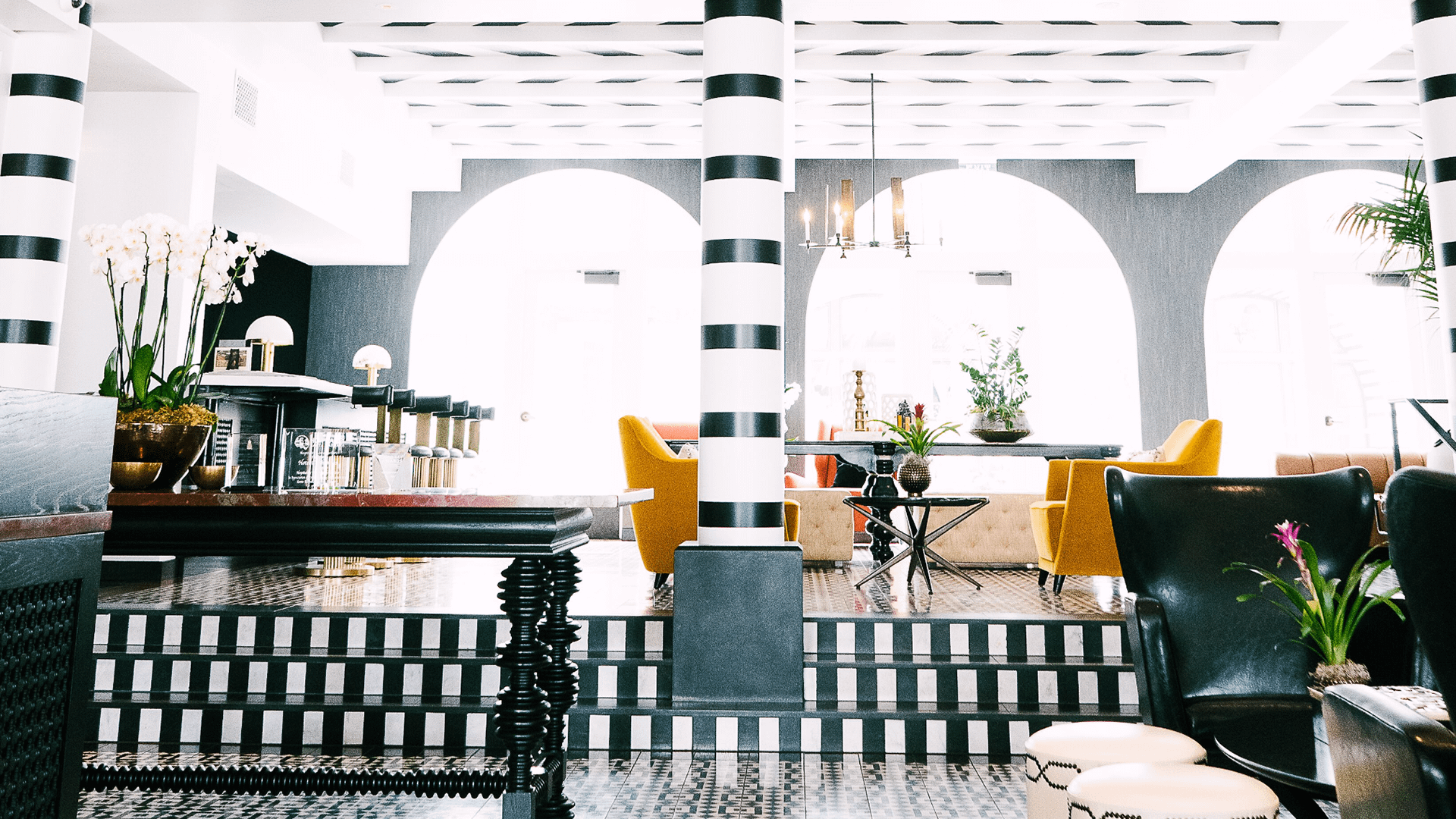 With the expert touch of celebrity designer Martyn Lawrence Bullard, the Hotel Californian is a seamless blend of Spanish Colonial Revival architecture with Moroccan influences, featuring natural light, jewel-toned colors, and over one million tiles. Just steps from the beach in Santa Barbara's lively Funk Zone, the hotel boasts a rooftop pool and fitness center. Wine and dine at diverse onsite restaurants, including a tasting room, chic cocktail bar, poolside café, and Mediterranean-inspired fine dining. The Majorelle Spa, named after Marrakesh's soothing shade of blue, offers personalized Moroccan-inspired treatments including the opportunity to design your own aromatherapy. Unwind in the steam room and salon, or find respite and revitalization when you choose from their range of massages and facials.
TIP: Celebrate the full moon at HOWL: a monthly event featuring signature cocktails, tarot card reading, board games, and music at the hotel's library bar.
Spread across 16 acres of beautifully landscaped lawns and located right on the beachfront, Rosewood Miramar Beach invites you to relax and rejuvenate. Immerse yourself in curated shopping and styling at the hotel's upscale boutiques, then take a dip in one of the two outdoor pools edged by luxurious cabanas and charming cafés. The resort boasts a tranquil haven at the Forbes 5-star Sense Spa, where you can indulge in the rooftop cold plunge pool, dry sauna, and steam rooms, or opt for seasonal treatments like CBD therapy. The full fitness suite offers experiences unique to Santa Barbara, including sunrise yoga on the beach, guided hikes in the San Ysidro mountains, and energizing beach jogs. Locally-sourced ingredients and literary-inspired cocktails elevate your dining experience at each of their six restaurants and bars. 
TIP: Your dog doesn't have to miss out on vacation — Rosewood Miramar Beach offers a full menu of pet products and amenities. 
The Ritz-Carlton Bacara, Santa Barbara
Nestled along the Gaviota Coast on 78 acres of rolling hills, the Ritz-Carlton Bacara offers unparalleled luxury. Enjoy your choice of garden or ocean view from your private balcony, swim in one of three infinity-edge pools, and relax in the vast spa complete with a redwood sauna and eucalyptus steam room. Embrace the beauty of the Santa Barbara waterfront through activities like surfing, sailing, kayaking, and paddleboarding, play a round of golf at the Sandpiper Golf Club, or take a private tennis lesson. Then relish locally-sourced cuisine at the resort's six restaurants. Don't miss the private cigar lounge or the wine-tasting room featuring flights and light bites.
TIP: Ask about Jean-Michel Cousteau's Ambassadors of the Environment program to explore kelp forests, bird species, and indigenous culture of the Gaviota Coast.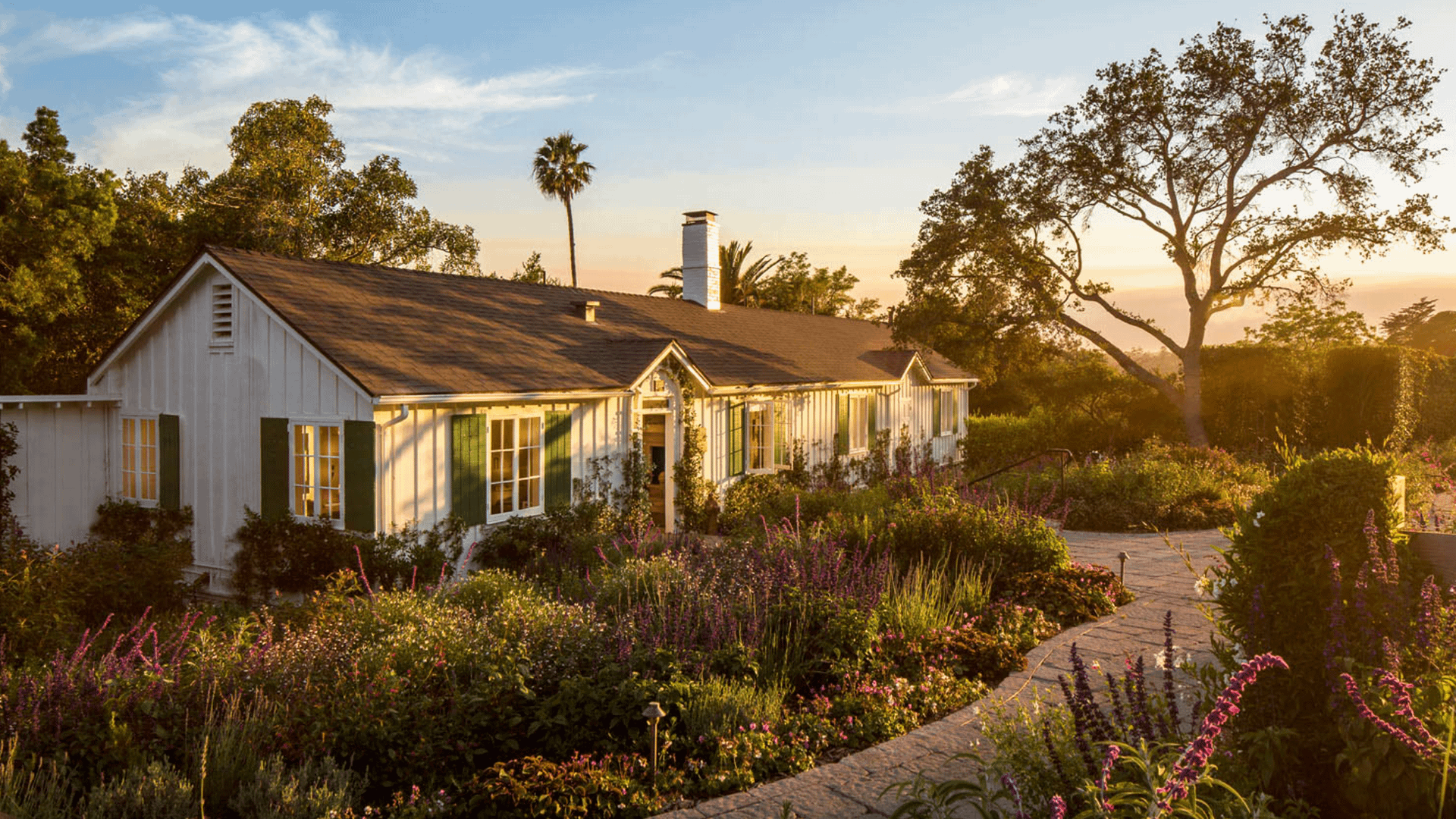 Privacy, tranquility, and natural splendor unite at San Ysidro Ranch to create a true paradise with a star-studded legacy. ​​Hosting historical figures like Groucho Marx, Winston Churchill, and John Huston, it's where Vivien Leigh and Laurence Olivier exchanged vows and where John and Jackie Kennedy honeymooned – in a cottage you can now call your own. Breathe in the smell of orange blossom and magnolia as you explore lush hillside gardens or relax in your private cottage complete with a sunken spa and rainfall shower. Premier dining options feature ocean views and ingredients sourced from an onsite chef's garden, as well as a wine cellar with 12,000 bottles. The spa offers exclusive oxygen therapy, personalized French facials, Shu Uemera haircare services, and massages featuring garden-grown oils – the perfect place to unwind among the blossoms and sycamores. 
TIP: For an unforgettable experience, book owner Ty Warner's own villa, a secluded oasis featuring a private swimming pool and included dining, spa, wine tasting, and activity offerings.
Four Seasons Resort The Biltmore
At Four Seasons Resort The Biltmore, sun-dappled pathways wind through lush gardens, guiding you to charming villas and bungalows hidden in secluded courtyards and nestled along the beachfront. The Coral Casino Beach and Cabana Club, exclusive to members and resort guests, offers oceanfront dining, a world-class fitness center with sweeping ocean views and an Olympic-sized swimming pool, spa facilities, and private access to Butterfly Beach. Activities abound, whether you're interested in paddleboarding, tennis lessons, or simply exploring the award-winning rose gardens. And there's something for every culinary craving, from modern seafood on a cabana deck to tapas and wine beneath dazzling chandeliers. 
TIP: Check out culinary events every day of the week, from their popular Italian Night to Rose Garden Tea.