Hawaii certainly has plenty to offer when it comes to fresh fish, and the North Shore of Kauai is no exception. If you're looking for a restaurant to settle down at after a long day at the beach or after a grueling hike, the North Shore has multiple great sushi places for anyone to dine at. Here are our top picks for great sushi on Kauai's beautiful North Shore.
If you're happy with your meal, tag us @HawaiiIslander on Instagram to share the love.
Feature Photo Courtesy of Vinicius Benedit on Unsplash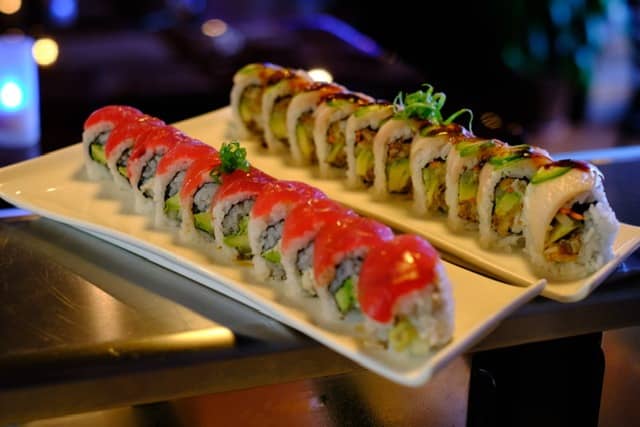 The second-floor balcony of this "downtown" Hanalei spot has great views and a sushi bar! The separate sushi menu fetures maki rolls, specialty rolls, nigiri, and sake — all the things you need for a tasty sushi meal. Northside Grill is open Wednesday through Sunday 4pm to 8:30pm. Sushi service begins at 5pm. Closed Monday and Tuesday. 
Sushi Girl is the place you're looking for if you'd like made to order sushi to go. It's a delicious and creative menu with friendly service & daily specials. There's the maki rolls, poke bowls and sushi burritos. The Sushi Beach Roll will hit the spot with cooked salmon. green onions and topped with macadamia nuts. Yes, please! Open Monday 4pm to 8pm and Tuesday through Sunday 11am to 3pm and 4pm to 8pm.