There are few places in California that are prettier than springtime in Sonoma County. Vineyards are awakening with leafy canopy, blazing yellow mustard flowers are in full bloom, and goats and sheep — nature's lawn mowers — are busy grazing upon vibrantly green hills and pastures. And who better to share these harbingers of summer and good times than your four-legged buddy? Sonoma County is one of the most pet-friendly regions in California. Take a look below — even if you don't have dog you'll want to borrow one and hit the road to Sonoma County Wine Country.
Featured Photo: Photo by Mia Anderson on Unsplash
The Most Pet-Friendly Winery in the World
Combining their passion for wine and "all things dog," Brenda, Chris opened Mutt Lynch Winery in 1995. Their motto is "Apply Dog Logic to Life: Eat Well, Be Loved, Get Petted, Sleep Alot, and Dream of a Leash-Free World" (sounds good to me). It's probably the only winery in the world where your dog is as welcome as you are. The winery offers tasting flights, wine by the glass, and complimentary dog treat flights.
Eco-Tour Dog Hikes at Kunde Estate Winery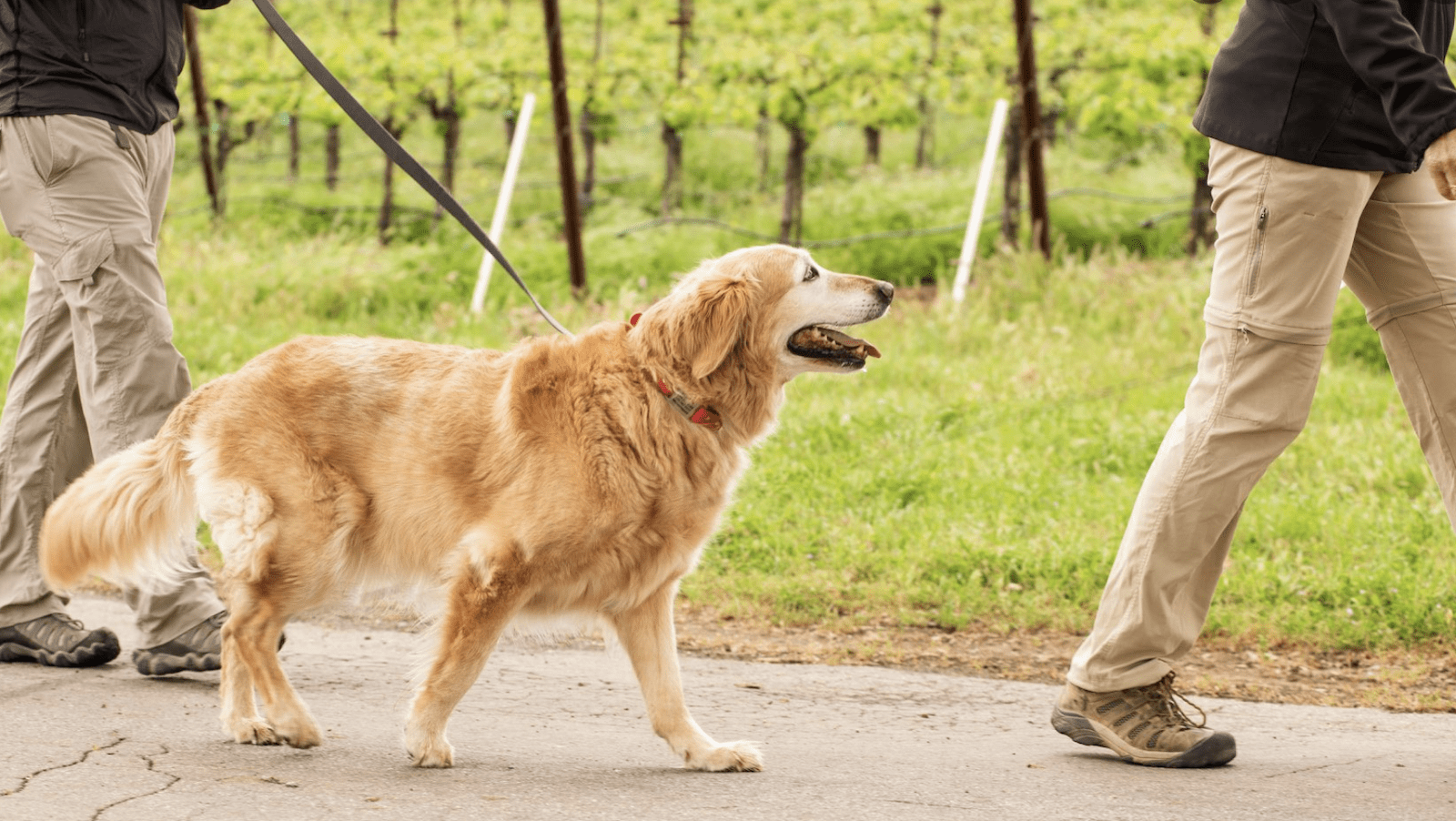 One of the top Wine Country tours in California is at the Kunde Estate Winery in Kenwood. The Kunde (pronounced Kun-dee) family has been growing grapes here for five generations, and today they're one of Sonoma County's largest suppliers. A couple times a year, 5th generation winegrower Jordan Kunde offers guided, dog-friendly hikes of the estate. The moderately strenuous hike lasts about four hours and concludes with a wine tasting and lunch.
Doggie Paddeling Down the Russian River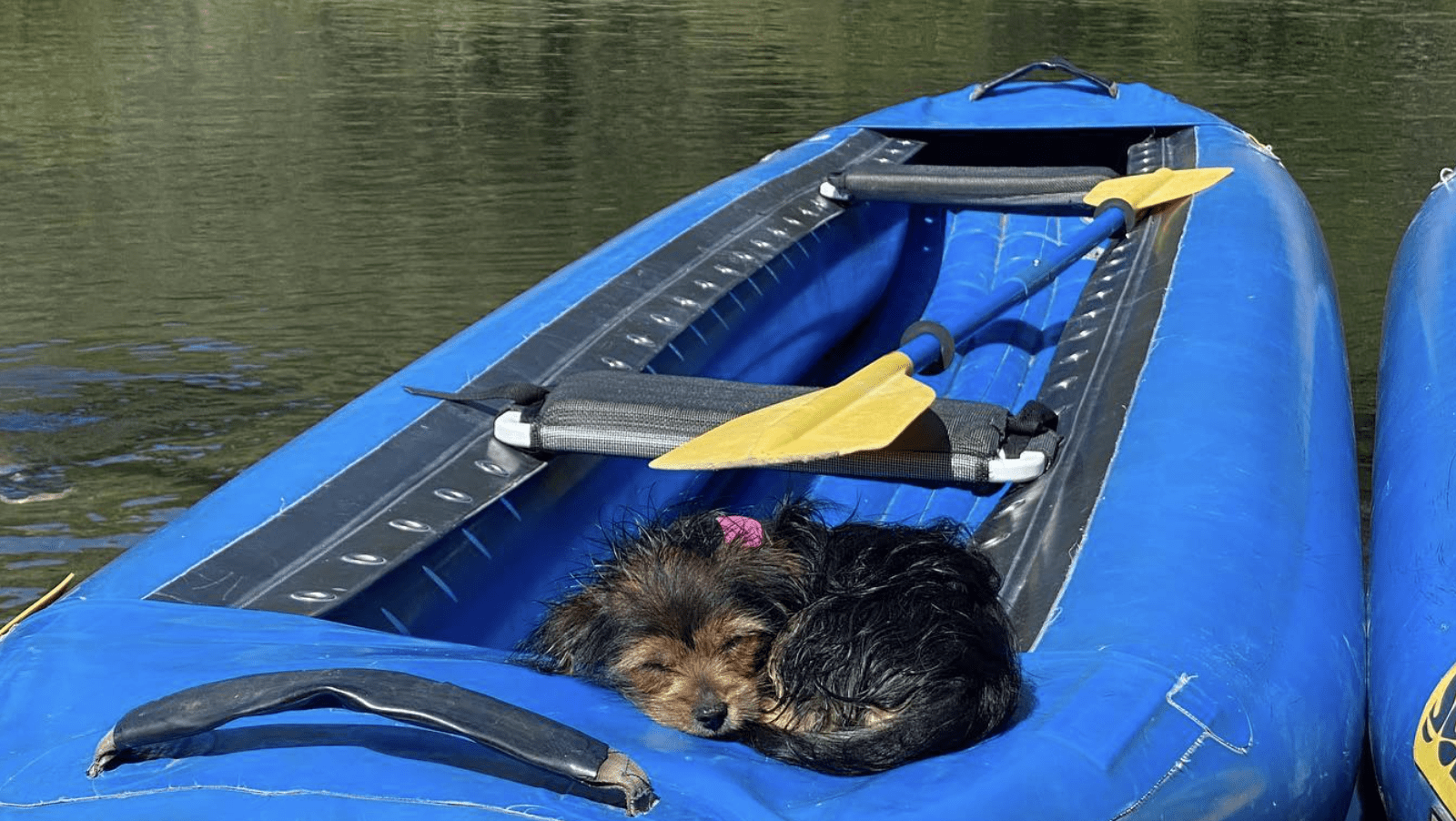 Yes, dogs are welcome to hop aboard canoes on the Russian River and boy-howdy do they love the experience. I've done this canoe trip with Russian River Adventures at least a dozen times with friends and it's always the dogs that are having the best time, hanging out on the bow sniffing the rivers scents, swimming around the boat, and being the center of attention. There's barely a rapid on the river so it's very safe for both dogs and humans.
The pet-friendly adventures listed above are just a fraction of the fun, romantic, and family-friendly things to do in Sonoma County. For a free visitor's guide or information on hotels, wineries, events, spas, attractions, and dining in Sonoma County, visit www.sonomacounty.com.
More Pet-Friendly Activities
There are dozens of other pet-friendly things to see and do in Sonoma County. Here are just a few to choose from — for more suggestions log onto DogTrekker.com.
Pizzas and "Yappy" Hour at

Lambert Bridge Winery

: Take along your favorite four-legged friend for an evening of casual fun. Taste some Lambert Bridge wines, indulge in an assortment of wood-fired pizzas, and let your dog be social. 707.431.4670

Dog-Friendly

Santa Rosa Vintners' Square

: If your dog likes canine company and you like wine and shopping, you both will enjoy spending the day at Santa Rosa Vintners' Square. The square is made up of four small boutique wineries that include D'Argenzio Winery, Sheldon Wines, Krutz Family Cellars, and MJ Lords Winery, as well as art galleries and a dog-friendly patio area where both wine-lovers and dogs can meet and socialize. 707.280.4658

Dog Days of Summer at

Mutt Lynch Winery

: Come humans, come canines, come all to Mutt Lynch Winery's annual Dog Days of Summer Open House in Healdsburg. Taste the newest release wines while enjoying gourmet treats for humans and dogs alike (but don't get them confused). It's the most dog-friendly event in the Wine County. 707.478.1722
More Local Favorites in Wine Country