The #1 complaint I receive from folks who visit the Wine Country is that it's just too expensive. By the time you end up paying for lodging, dining, and a few bottles of wine, you're out a thousand bucks for a weekend getaway. My advice? Book a hotel room in Santa Rosa for as little as $98 at The Sandman, then spend the day tasting world-class wines and noshing on small plates of farm-fresh Sonoma County cuisine.
Give Santa Rosa a go — you'll be surprised how much this city has to offer.
Featured Photo: Stags Leap District Vineyard to Vintner, courtesy of Bob McClenahan
For a city with more than 150,000 residents, downtown Santa Rosa has a surprisingly small-town feel. Yet it's cosmopolitan enough to have its own symphony, performing arts center, theater productions, and trend-setting restaurants serving world-class cuisine straight from Sonoma County farms, ranches, and dairies.
If you're a connoisseur of fine cuisine, here are three dining destinations you have to visit.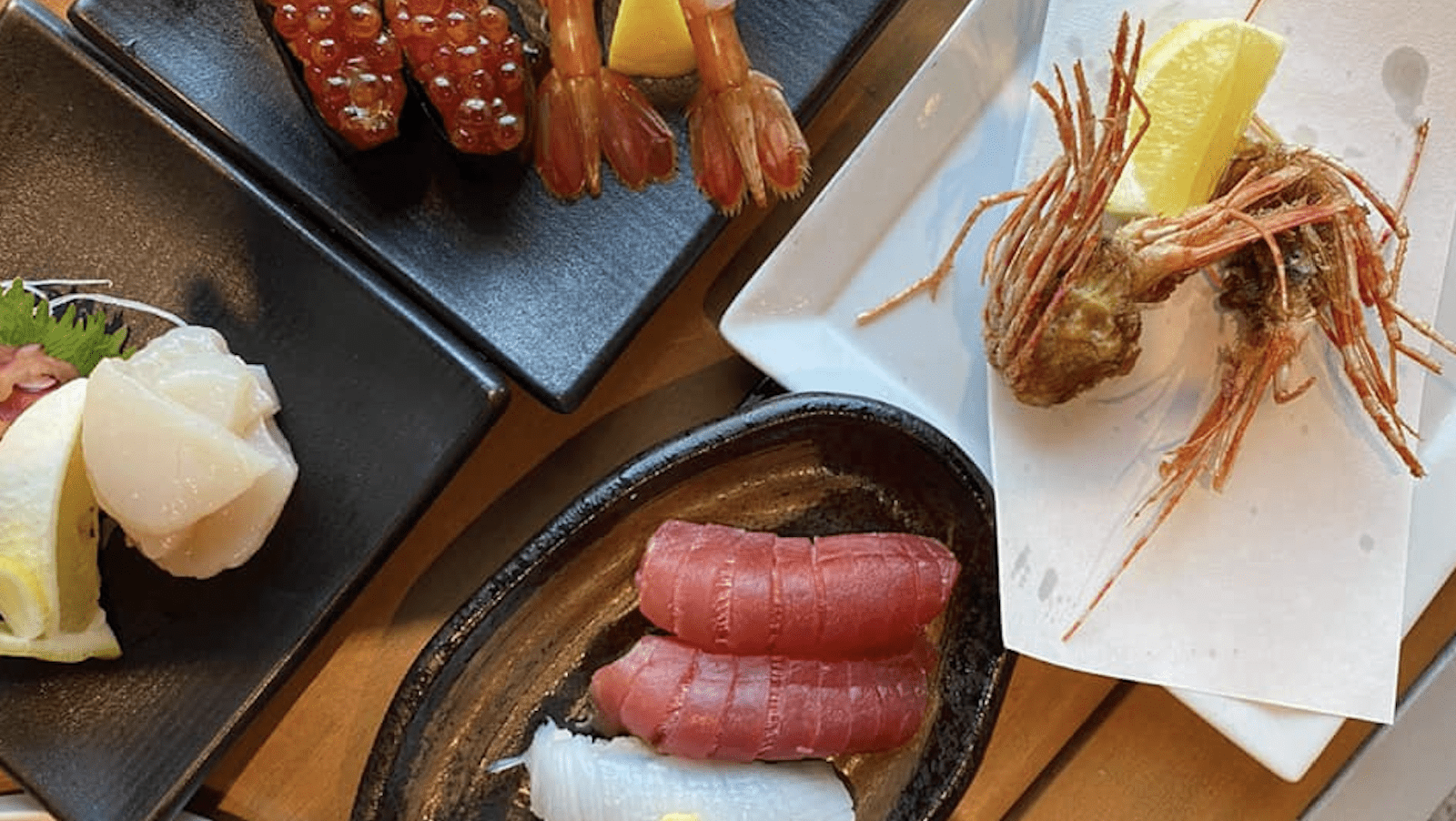 This humble little restaurant located in a strip mall serves mind-blowing Japanese cuisine created by chef-owner Ken Tominaga. Menu items range from sushi and sashimi to Hawaiian ahi poke, to tempura udon. The loaded Bento Box dinner — with California roll or spicy tuna, yakiniku or chicken teriyaki, sashimi or salmon teriyaki, and tempura or tonkatsu — is just $35. For the sushi experience of your life, just say, "Omakase, please." 707.586.0270
This casually elegant restaurant, founded by Wine Country cuisine guru John Ash, has topped the list of Santa Rosa's best restaurants for many years. The food is fabulous, and the serene dining room with cream-colored walls, tall French windows, and a crackling fire will entice you to settle in for a good long time. And since it's part of the Vintners Resort, it makes for an easy (and quite romantic) overnight getaway. 707.527.7687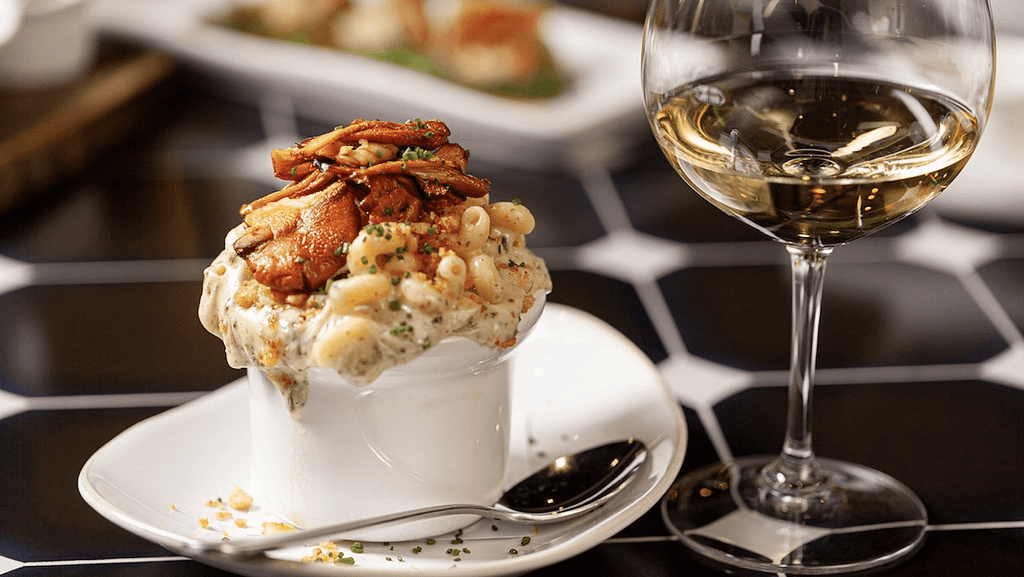 Razed in the Tubbs fire, this locals' favorite has reopened at its new location in the Town & Country Center. Enjoy artfully presented dishes like Liberty Farms pulled duck BBQ with smoked cheddar polenta and a butternut squash soup shooter in the dining room or on the covered and heated outdoor patio. Pairing is not a problem thanks to the extensive wine list, with many selections available by the glass and half bottle. 707.526.3096
There are so many wineries surrounding Santa Rosa that it's a bit daunting trying to decide where to go. A smart move is to check-in, virtually at the California Welcome Center. Although it remains closed to in-person visits due to the pandemic, you can download and print a variety of information including tasting coupons and maps, then plot your wine-tasting journey.
Here are a few of my favorites that are just a short drive from downtown Santa Rosa.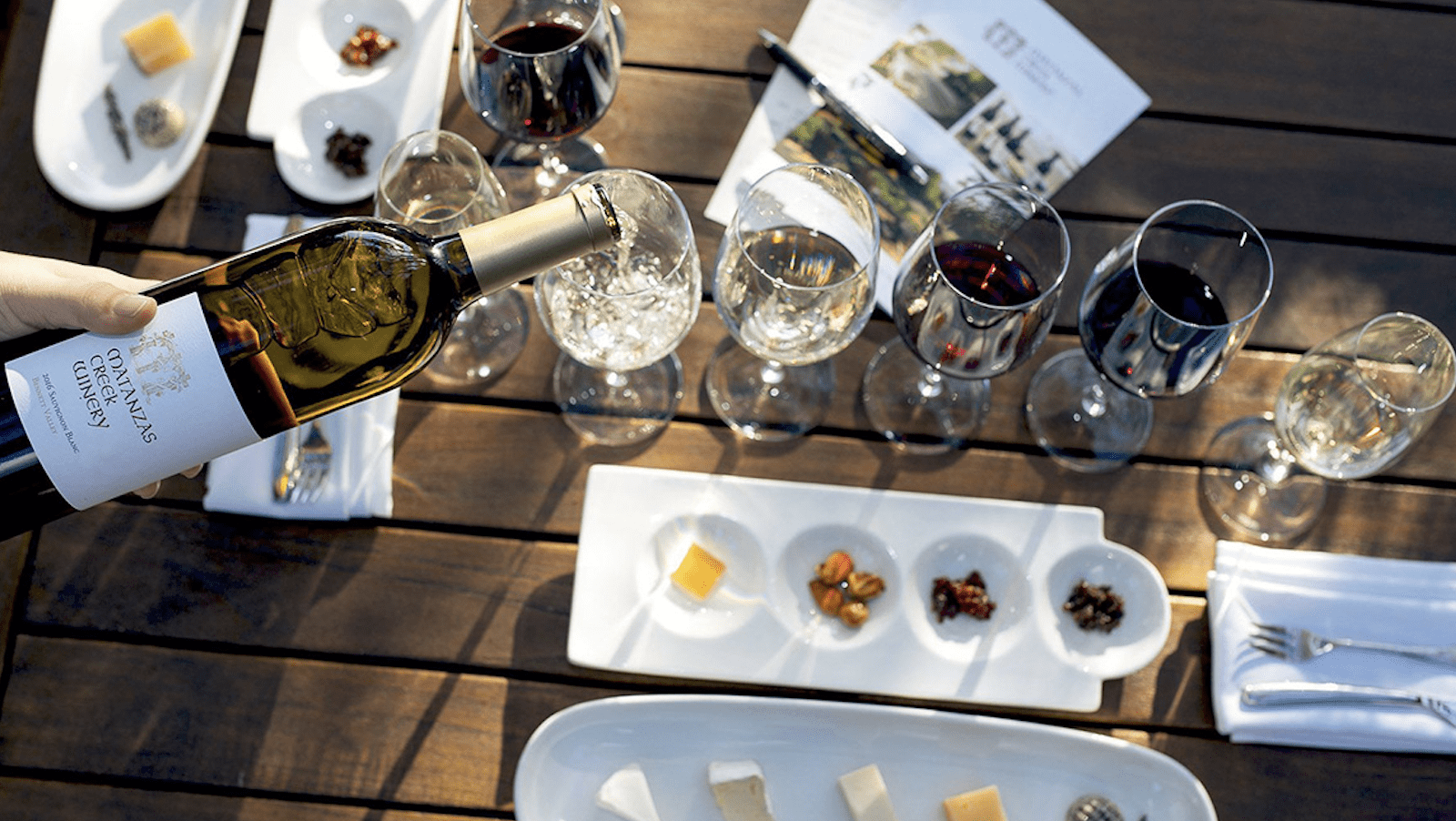 If you only visit one winery during your getaway, make it Matanzas Creek. After a scenic drive from Santa Rosa you'll arrive at one of the prettiest wineries in California, blanketed by fields of lavender (usually in bloom near the end of June), and surrounded by rolling hills of well-tended vineyards. This state-of-the-art, environmentally conscious winery produces chardonnay, sauvignon blanc, merlot, rosé, and pinot noir. Also available for purchase is culinary lavender and an assortment of lavender wellness products — think body butter, bubble bath, and soap — from Matanzas Creek's own lavender field. 800.590.6464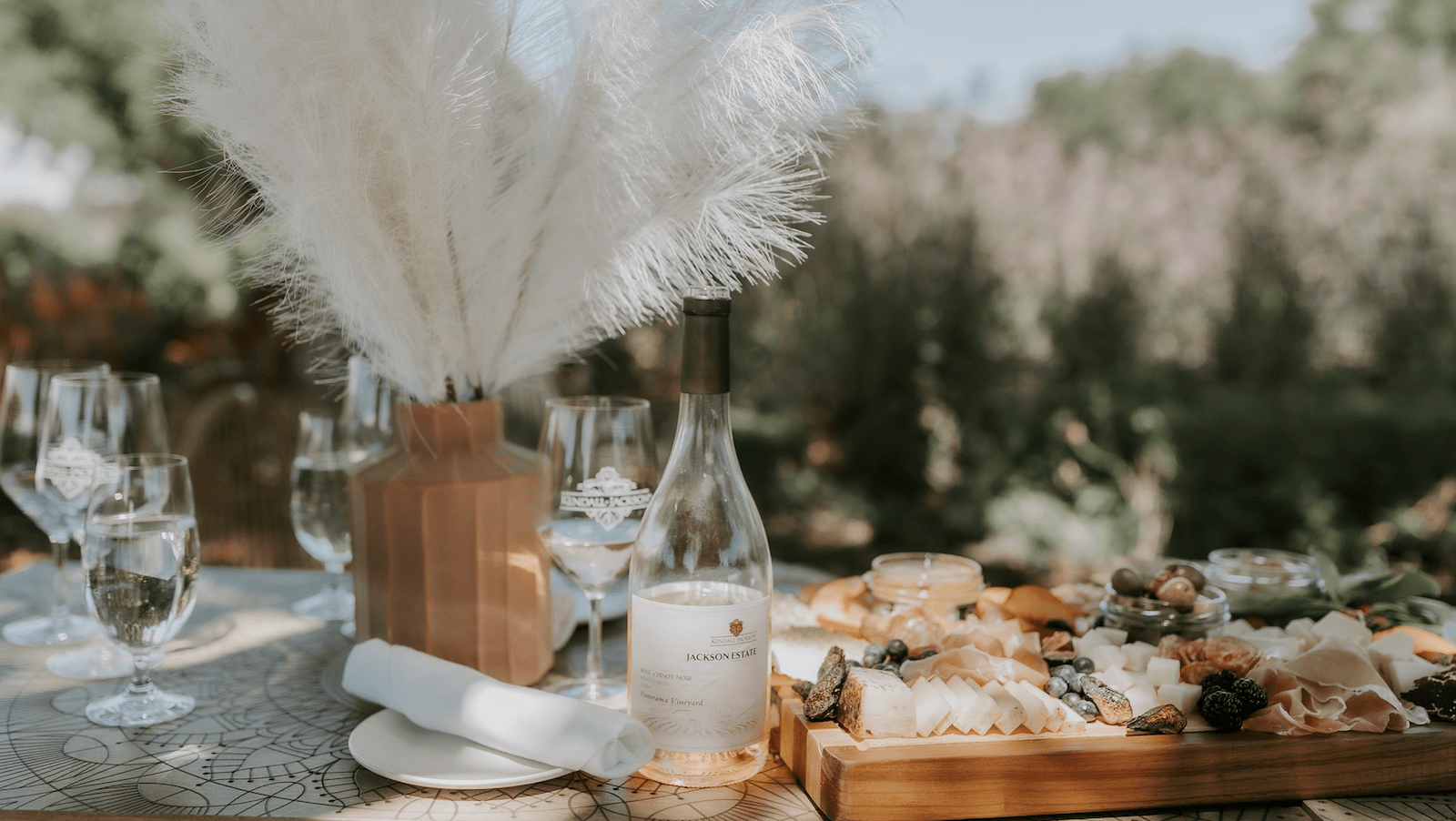 Right off the highway, just north of Santa Rosa in Fulton, Kendall-Jackson is a 120-acre world unto itself, complete with stunning gardens, picnic spots, and demonstration vineyards. 866.287.9818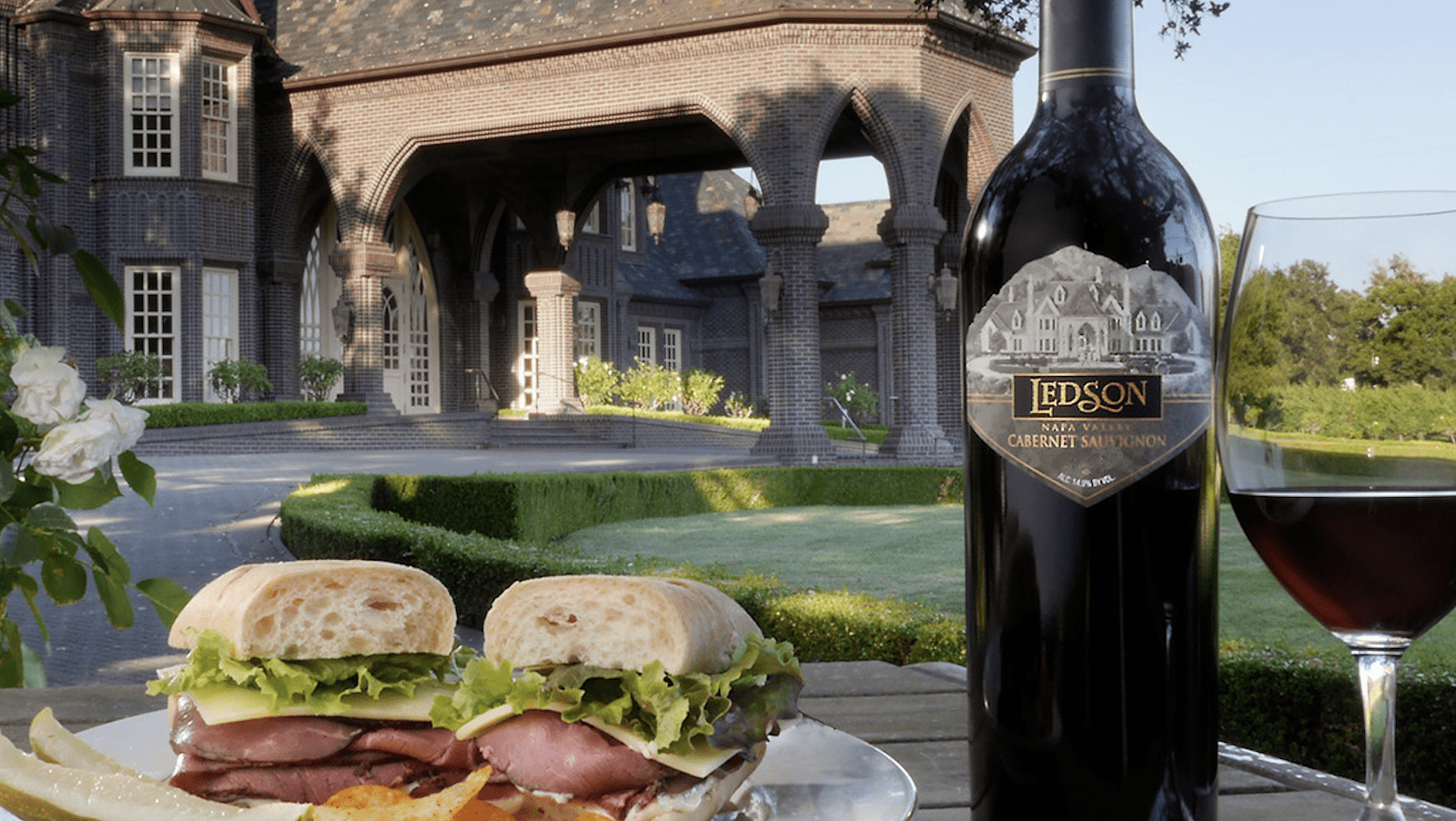 Located in a modern-day castle complete with formal gardens and fountains, Ledson is "like a gothic blast from the past." Located a few miles east of Santa Rosa on Highway 12, the 16,000 square foot French Normandy winery is just one of those places you need to see to believe. Besides a trio of hand-crafted tasting bars, picnic areas shaded by century-old oaks, and a large array of hand-crafted wines for tasting. 707.537.3810
More Local Favorites in Wine Country