Looking for the coolest things to do to soak up the last of the summer months? We've got you covered. Even once the celebrations wane, there is still plenty to do. We've done the deep research for you on the best things to do in the North Bay including museums, cultural events, food tours, athletic events, hikes and more. Speaking of food, we also have an extensive list of our best restaurants in the North Bay, and if you're planning a weekend, the best places to stay. 
Karl, who? The North Bay has one of the best microclimates in the Bay Area, with average temperatures from the 60s to 70s during this month.
Featured Photo: Courtesy of Cotati Accodion Festival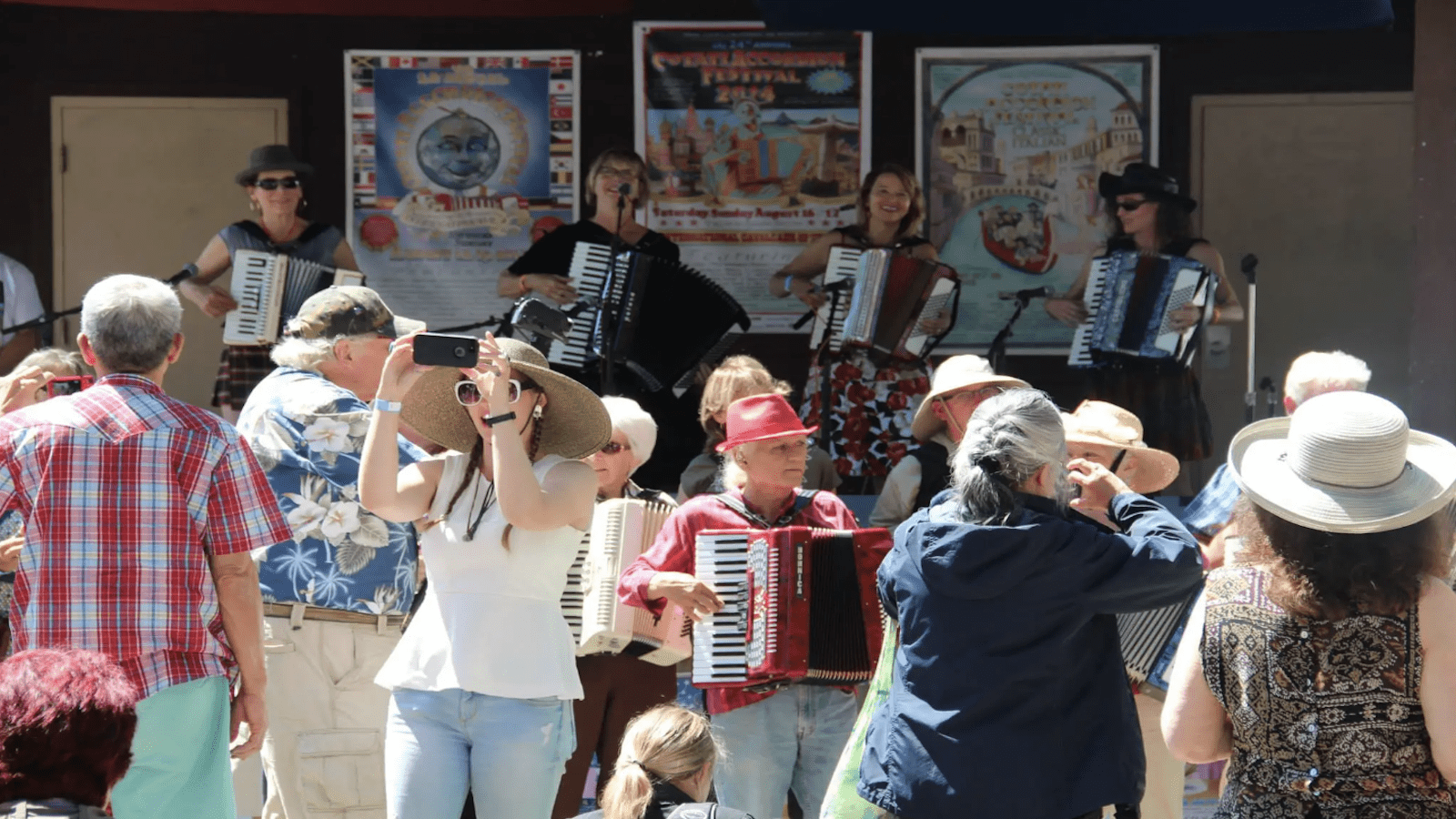 Come see the annual Cotati Accordion Festival, a multi-generational and multicultural live show of accordions. This unique and popular festival will be held in La Plaza Park, Cotati, and will feature over 60 vendors with food, beer, wine, crafts, and of course, accordions for sale.
Looking to see what's happening right now in the North Bay? Our comprehensive list of venues below will help you find what you need to know what's going on.