Looking for some unconventional fun this summer? Look no further than the sport of mini golf. 
It's a fun and easy activity to do with your friends, family and even coworkers. It's great for socializing, it helps kids develop hand-eye coordination, and some even consider it exercise.
The Bay Area has a wide variety of mini golf venues to choose from, so we went ahead and picked our seven favorite mini golf courses that we think you should check out this summer.
Feature Photo: Courtesy of Kelli McClintock on Unsplash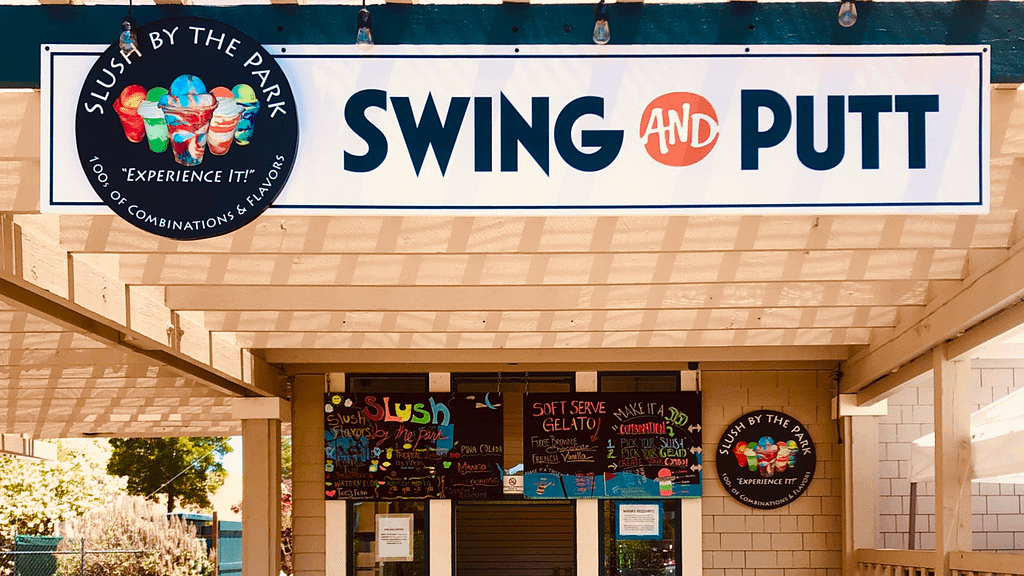 Located right here in Marin County, McInnis Park Golf Center offers an 18-hole mini golf course that features artist-designed obstacles, water hazards, and lavish gardens. Swing and Putt is fun for the whole family as it's $11 for adults, $9 for ages 5-12 & seniors, and free for those 5 & under who are with a paying adult. After playing a round, make sure to check out the nearby "Slush by the Park" which offers many frozen treats such as slushies, Italian ice, gelato, and more!
Hours: Swing and Putt is open Sunday-Thursday from 11:00 am – 7:00 pm and Friday & Saturday from 11:00 am – 8:00 pm.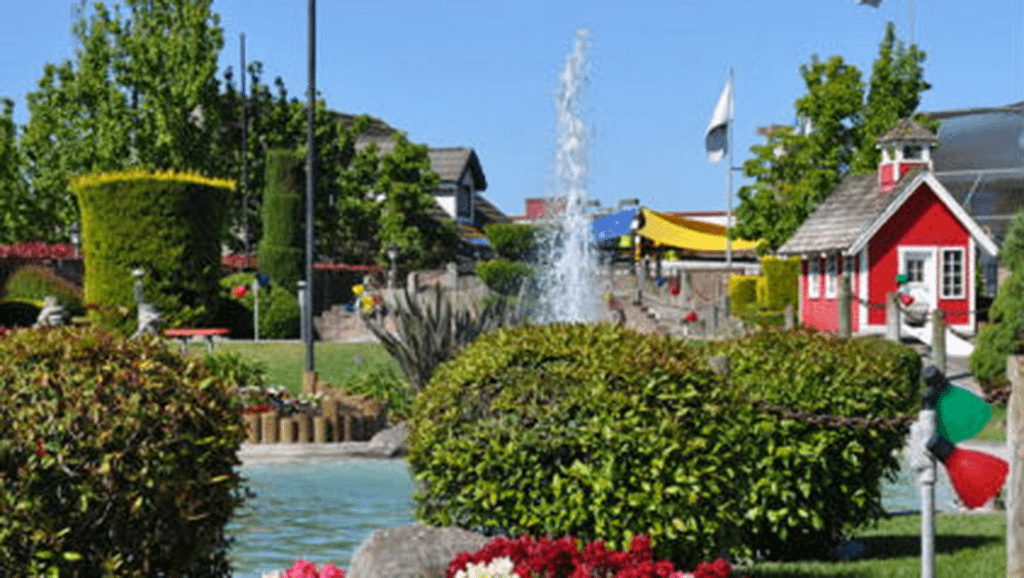 Just north of Marin in Rohnert Park is the Scandia Family Fun Center, a great spot for families with little kids. The popular amusement park offers numerous family fun attractions such as batting cages, blaster boats, a sky circus, an arcade, a go-kart track, the vertical boom, and two mini golf courses. These award-winning courses feature a wide variety of obstacles that includes grandiose mansions, quaint cottages, and lush gardens. It costs $12 for adults, $9 for ages 6-10 & seniors, and is free for children 5 and under.
Hours: Scandia Family Fun Center is open Sunday-Thursday 10:00 am–10:00 pm and Friday-Saturday 10:00 am–11:00 pm
Urban Putt is San Francisco's first indoor mini golf course! It is the perfect spot for date night or just for grabbing drinks with friends. The 14-hole course features a variety of fantastical and high-tech holes that ensure you're going to have fun. The two-story venue has a bar on each floor and a full-service American restaurant upstairs. It costs $14 for adults, $10 for ages 6-12, and free for ages 5 & under.
 Hours: Urban Putt is open Tuesday-Thursday 4:00 pm – 10:00 pm, Friday 4:00 pm – 11:00 pm, Saturday 12:00 pm – 11:00 pm, and Sunday 12:00 pm – 9:00 pm. It's 21 & up after 8 pm.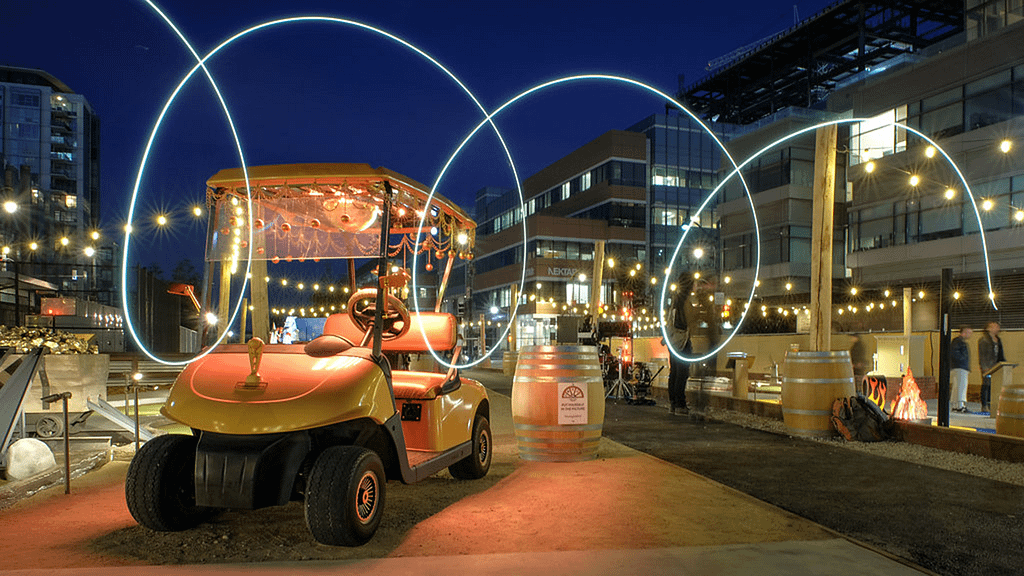 Situated just a couple blocks away from the Chase Center, Stagecoach Greens is the first and only outdoor mini golf course in San Francisco. Each hole tells a different story about the boom and bust era in the West and takes players through the history of San Francisco. It's a beautiful course located in the Mission Bay neighborhood of the city, especially great for groups and pairs. It's advised you buy tee times ahead of time because hours may vary. It costs $16 for adults and $10 for those 12 & under.
Hours: They are open every day of the week from 11:00 AM – 9:00 PM.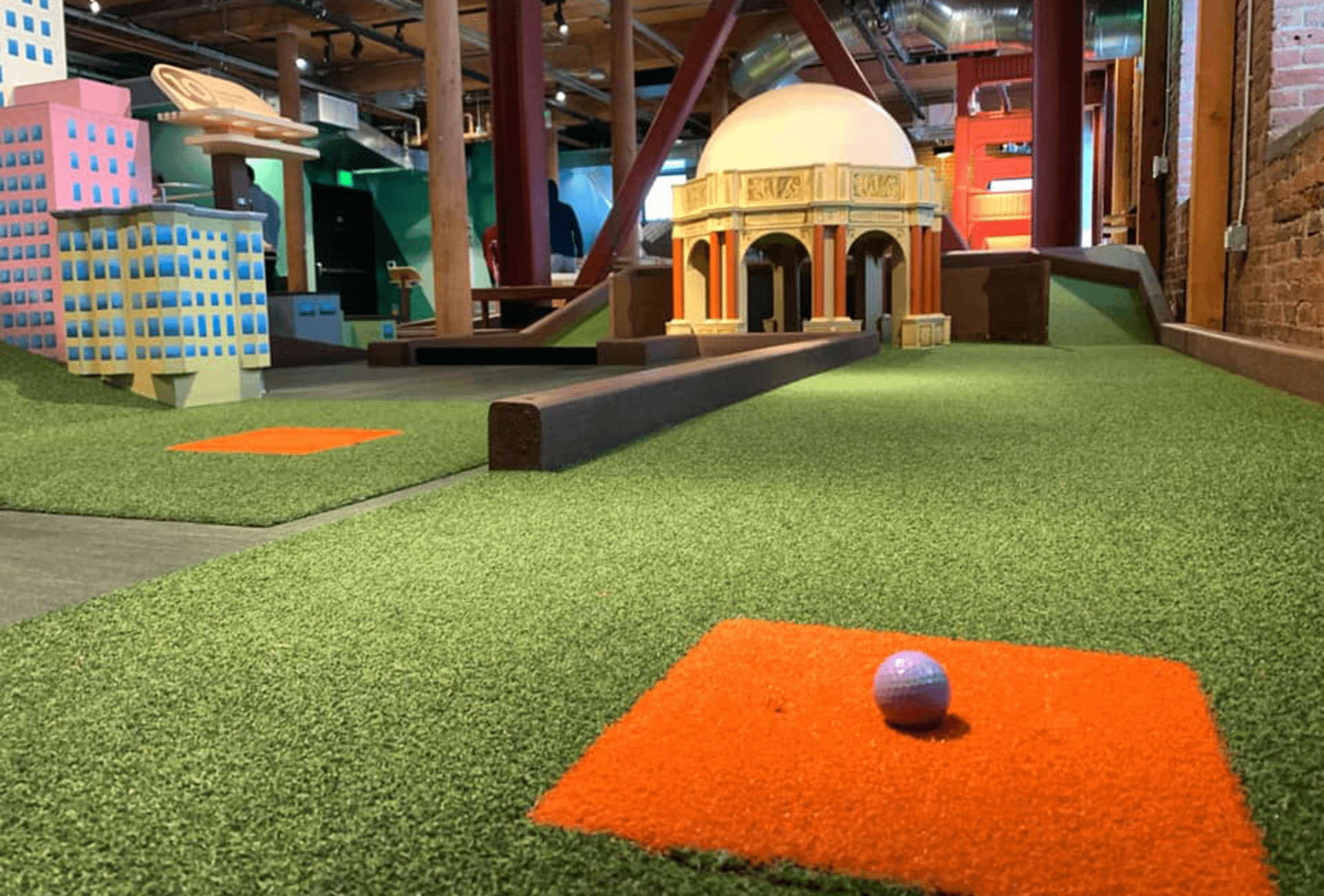 Located in Ghirardelli Square, Subpar Miniature Golf's San Francisco-themed course takes you on a tour through the city and many of its historic landmarks. The course is fun but challenging and is great for playing with family and friends. On Friday and Saturday nights, Subpar offers "Glow Golf" where players are immersed in the ultimate glow-in-the-dark mini-golf experience. Glow Golf is $16 each (ages 12+ only) and a regular round is $14.
Hours: Subpar Miniature Golf in San Francisco is open Monday–Thursday 11:00 am–9:00 pm, Friday–Saturday 10:00 am–11:00 pm, and Sunday 10:00 am–9:00 pm.
This Alameda mini golf course is the second establishment of the Subpar Miniature Golf series. Similar to the location in San Francisco, this course takes players on a tour through different historic landmarks of the East Bay. This is the newest mini golf course on the list as Subpar Miniature Golf Alameda just opened up last year! But mini golf isn't all they have to offer, they also have an arcade, a laser maze, pool tables, as well as food and drinks. It costs $14 for adults, $11 for ages 4-17, and $11 for Seniors age 65+.
Hours: They're open Monday-Thursday 11:00 am-9:00 pm, Friday-Saturday 10:00 am – 11:00 pm, and Sunday 10:00 am – 9:00 pm.
If you're looking to get drunk while playing some mini golf, Tipsy Putt is the place to be. This is the perfect spot for adults in the Bay Area looking to have some fun this summer. They've got a full-service bar, a taco stand inside the facility, and most importantly: a mini golf course. They even offer a membership program where members get unlimited mini golf for life, exclusive access to the Trophy Club speakeasy, along with many other benefits. It costs $12 (Monday – Friday, 4 pm – 6 pm) and $15 after 6 pm daily 1-2 Putt™ costs $9 (Monday – Friday, 4 pm – 6 pm) and $12 after 6 pm daily.
Hours: Tipsy Putt is open from Sunday – Thursday 11:00 am-11:00 pm, and Friday & Saturday 11:00 am-2:00 AM.