The location of Santa Barbara is truly one of a kind. The city sits right on the coast of the Pacific Ocean with stunning views of the water atop immaculately white beaches. In addition, the Santa Ynez Mountains beautifully hover over the American Riviera, creating a truly picturesque backdrop. Many of the city's architecture has a historic Spanish Colonial feel to them that gives Santa Barbara a distinctly Mediterranean atmosphere. You combine this style of architecture with a waterfront view, and you've got a great stay. Here are our top picks for the best waterfront hotels in the American Riviera. 
Feature Photo Courtesy of Harbor View Inn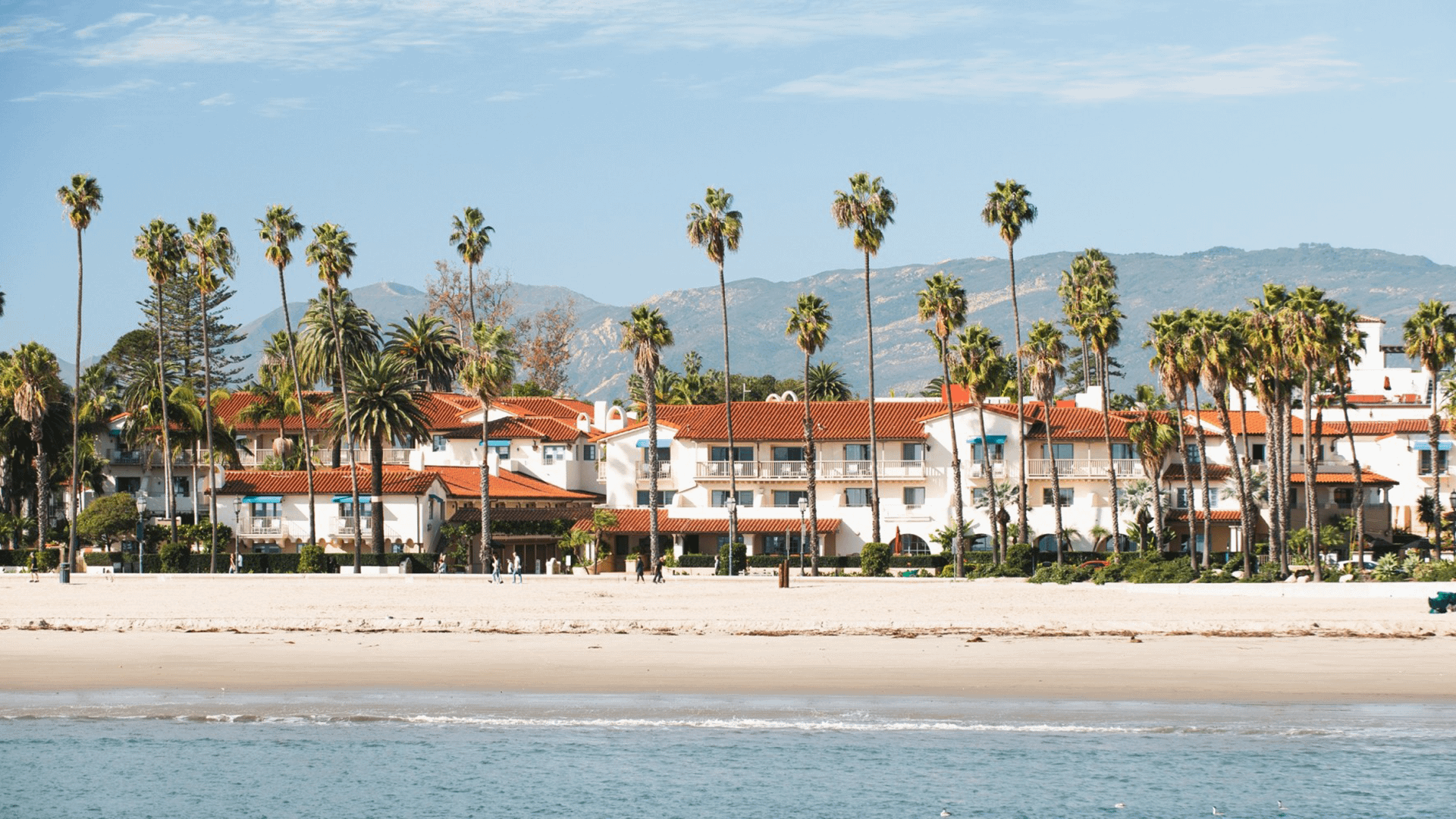 Harbor View Inn is a family-friendly resort-style hotel that's located right on the beach in the Funk Zone of Santa Barbara. The 4-star hotel offers 134 spacious rooms and 15 luxury-style suites. All rooms have a private patio or balcony, many of which have a stunning view of the Santa Barbara beach and the Pacific Ocean. Harbor View Inn is the perfect hotel for tourists to stay in whether they're there for a romantic getaway, a family vacation, or even a destination wedding, they do it all. harborviewinnsb.com
TIP: Check out the local attractions such as the Santa Barbara Mission (the "Queen of the Missions") or Natural History Museum.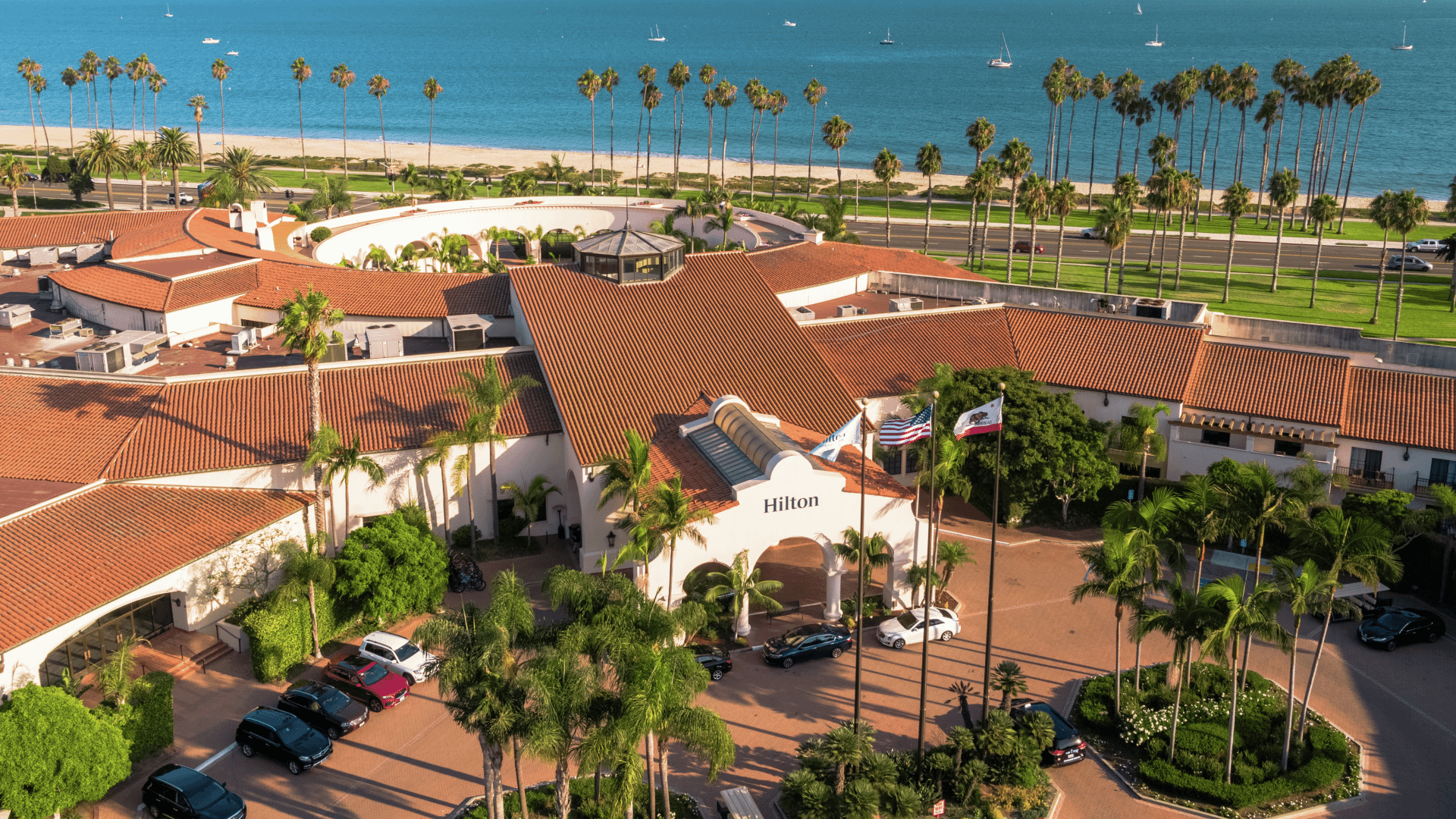 Hilton Santa Barbara Beachfront Resort
As their website says, the Hilton Santa Barbara Beachfront Resort is "an oceanfront oasis near the Funk Zone district." Hilton offers one of the larger hotels in the Santa Barbara area with the hotel having 335 different rooms along with 25 suites that feature a bright, coastal-inspired interior paired with a private balcony outside. The beachfront resort spreads over 24 acres with a tree-lined pool and tennis courts, on-site wine tastings, a salon, beachfront yoga, a spa and so much more. hilton.com
TIP: Treat yourself at the Salon del Mar, an oceanfront salon that offers a variety of services for men and women.
Spread across 16 acres of beautifully landscaped lawns and located right on the beachfront, Rosewood Miramar Beach invites you to relax and rejuvenate. Immerse yourself in curated shopping and styling at the hotel's upscale boutiques, then take a dip in one of the two outdoor pools edged by luxurious cabanas and charming cafés. The resort boasts a tranquil haven at the Forbes 5-star Sense Spa, where you can indulge in the rooftop cold plunge pool, dry sauna, and steam rooms, or opt for seasonal treatments like CBD therapy. The full fitness suite offers experiences unique to Santa Barbara, including sunrise yoga on the beach, guided hikes in the San Ysidro mountains, and energizing beach jogs. Locally-sourced ingredients and literary-inspired cocktails elevate your dining experience at each of their six restaurants and bars. 
TIP: Join the party every Wednesday from 5 pm to 7 pm as the hotel hosts a Wine Night and Sunset Serenade at Costa Bar and Lounge.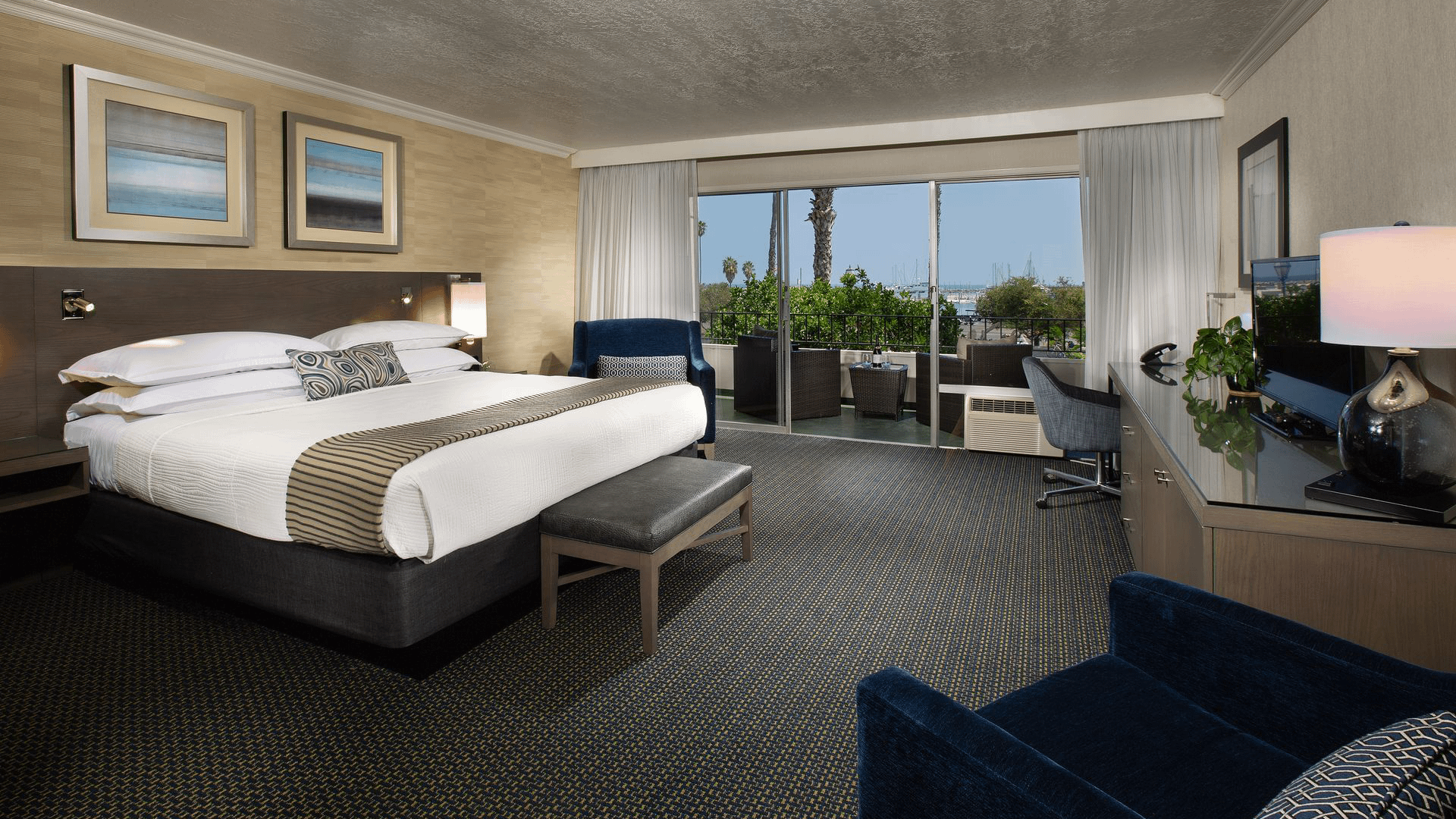 Just a short walk from Stearns Wharf, Santa Barbara Yacht Harbor, and the Funk Zone neighborhood of Santa Barbara, West Beach is the ultimate Beachfront getaway. The hotel has a Mediterranean mid-century decor featuring brand new rooms and suites, some of which have full kitchens and private balconies that overlook the nearby harbor. The Inn has a free continental breakfast, an outdoor pool, along with free bike rental coupons for guests to bike along the beach or throughout the city. West Beach Inn has everything you could ask for when it comes to a hotel in the Santa Barbara area. coasthotels.com/west-beach-inn-a-coast-hotel
TIP: Be sure to take advantage of the free grab and go wine and cheese hour and free grab & go breakfast, both are daily.