Are you ready for a road trip in your EV, but experiencing "charge anxiety" about where and when you'll find charging stations? Year by year, month by month, it is getting easier to explore California by EV. Already, California has more EV chargers than any other state — and it's no contest. Of the 113,600 chargers currently in the United States, 41,300 (over one third) are in California. And travelers will find several useful apps to help plan a trip: PlugShare, ChargeHub, Charge Map all allow roadtrippers to find the location of public and private charge stations along a given route.
Importantly, these apps also signify which type of plug-in you will find at a charge station: level 1, 2 or 3. Level 1 is the slowest type of charge port, taking up to 24 hours for a full charge (these outlets are best in a home garage). Level 2, common at public charge stations, is faster, but only provides 10-20 miles per hour of charging and can take up to 8 hours for a full charge. Level 3 (otherwise known as DC fast chargers) are the golden ticket as they give you 80 percent charge in 20-30 minutes, perfect for a stretch, bathroom break, a little shopping or a quick bite to eat. These DC fast chargers are popping up everywhere, and a significant portion of the $56 million coming to California for EV development from President Biden's infrastructure bill will fund Level 3 chargers along all major roadways.
Below we suggest three EV-friendly road trips in favorite California destinations where regional governments and businesses recognize that EVs are the way of the future and are investing to make sure you are able to "re-charge" (in every sense of the word) on your getaway.
Featured Photo: Dominik Lange on Unsplash
Imagine sitting, overlooking the waves of green and gold vineyards, relaxing, worry-free in Wine Country as your EV charges. According to the U.S. Department of Energy, Napa County is home to 355 ports at 150 charging stations, and that number is growing day by day as the California Energy Commission aims to triple that number by 2025. Beyond the 16 free public chargers in downtown Napa, several hotels, wineries and even the Napa Outlets have all added charge stations in recent years. 
At the Carneros Resort and Spa, you can plug in and enjoy an afternoon of treatments on-site. Or make your way up to Yountville for a stay at the Napa Valley Lodge, charge your car while you lunch at the world-renown French Laundry or Bistro Jeanty (reservations needed). Head north up  Highway 128 or the Silverado Trail, along a corridor of wineries with charging station options. Auberge du Soleil in Rutherford offers charging options while you dine or stay the night and Indian Hot Springs is a perfect landing pad (and hot springs soaking spot) if you want to explore the many wineries in St. Helena and Calistoga.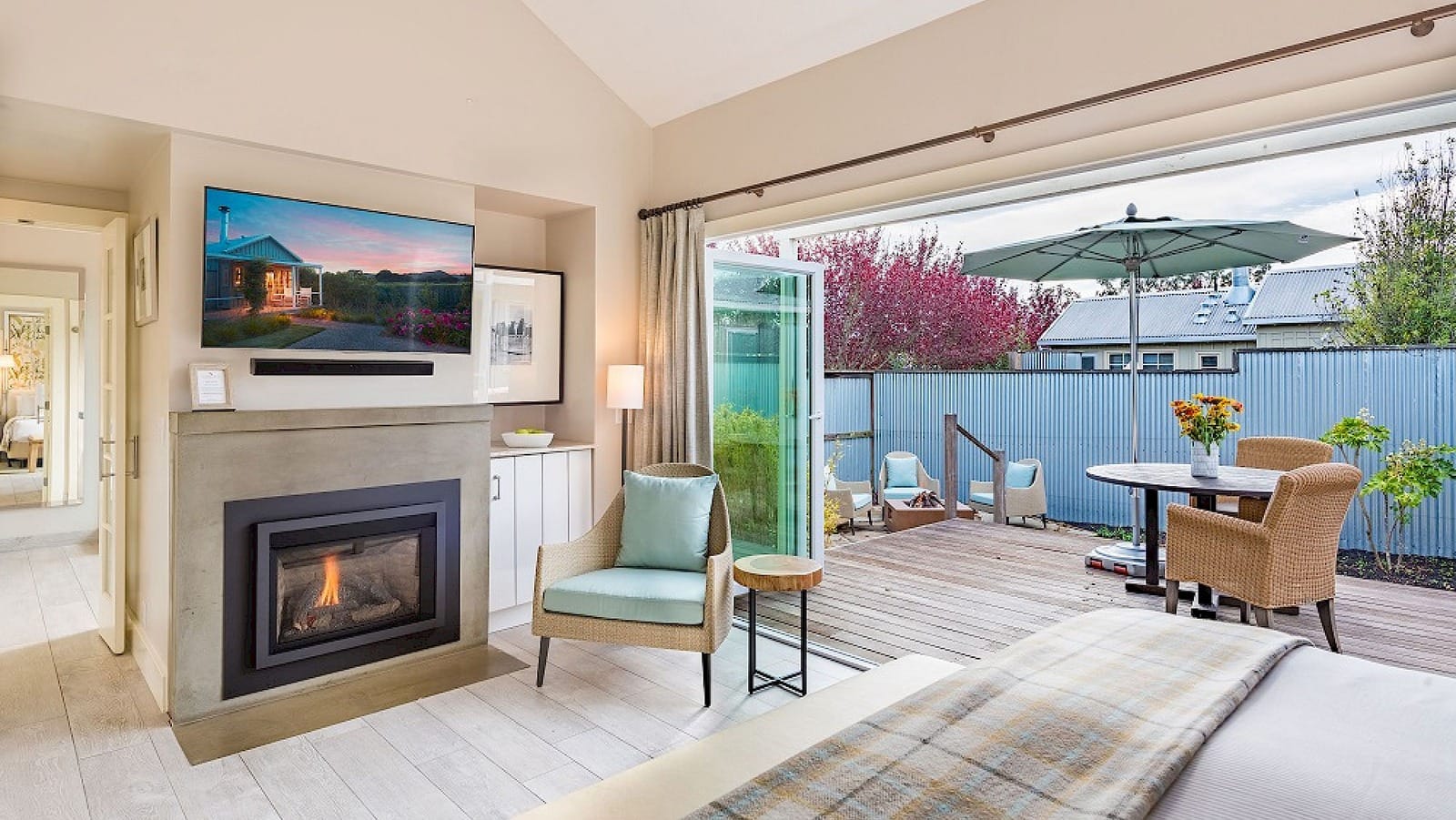 Nearby Sonoma County wineries and businesses have been equally proactive in building charging infrastructure. Ram's Gate Winery offers sprawling vistas and lovely wines as you charge. On  Highway 12, the Sonoma Mission Inn north of the town of Sonoma and Olea Hotel in Glen Ellen both have charge stations, as does Benziger Family Winery just outside of Glen Ellen. A full list of Sonoma County wineries with EV charge stations can be found here.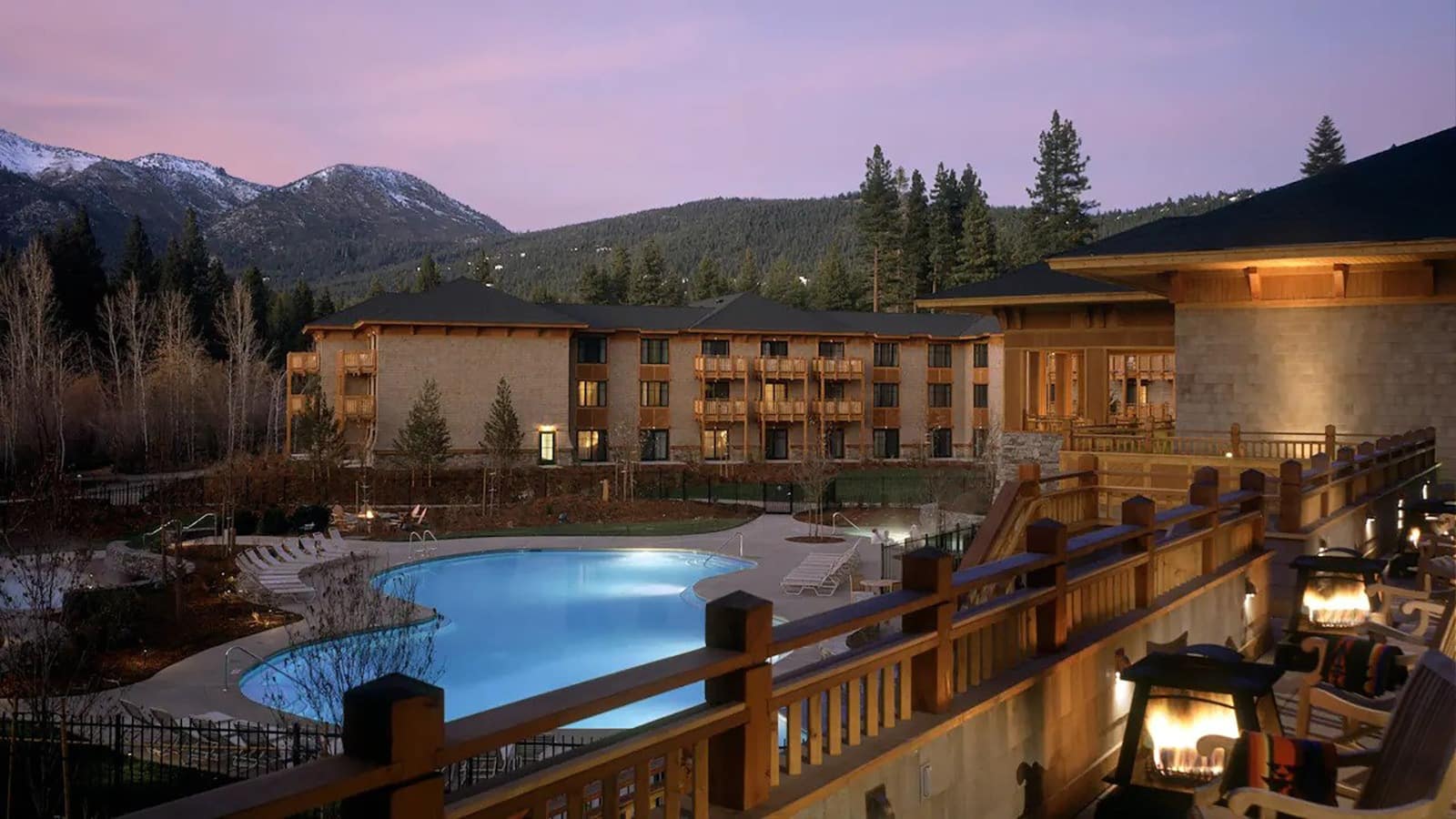 Famous for cobalt blue waters surrounded by snow-capped mountain peaks, California's Lake Tahoe beckons travelers year-round. From Palisades Ski Resort, just northwest of the lake, to Heavenly Mountain Resort to the south, charging stations are appearing around the lake at an exponential rate, making Tahoe an ideal EV road trip destination. California's Drive the Arc program — offering a corridor of electric chargers from Monterrey to both North and South Lake Tahoe — means that EV drivers from coastal California can easily locate charging stations along the route to the mountains. Additionally, the Tahoe Regional Planning Agency (TRPA) has teamed up with the California Electric Commission (or CEC) to provide increased access to free charging stations for both locals and visitors to the region.
If you prefer the North Shore, the Resort at Squaw Creek and Palisades Ski Resort both offer plug-in stations. The Village at Northstar is a great place to eat, ski, ice skate, or hike and bike in the summer while you charge. Closer to the lake, Hyatt Regency Lake Tahoe, on the water in Incline, offers charge stations for guests at the hotel, spa, restaurants or casino. On the South Shore you can shop and dine while you charge at shopping centers such as The Crossing and South Y Center. Heavenly Village at Heavenly Mountain Resort  has chargers, as do many of the casinos resorts along the Nevada stateline, including Harrah's Lake Tahoe, Harveys Resort, and MontBleu Resort. And, if you happen to have purchased a state of the art EV boat, Homewood Marinaon Tahoe's West Shore has has installed the first eFoil charging network at Lake Tahoe.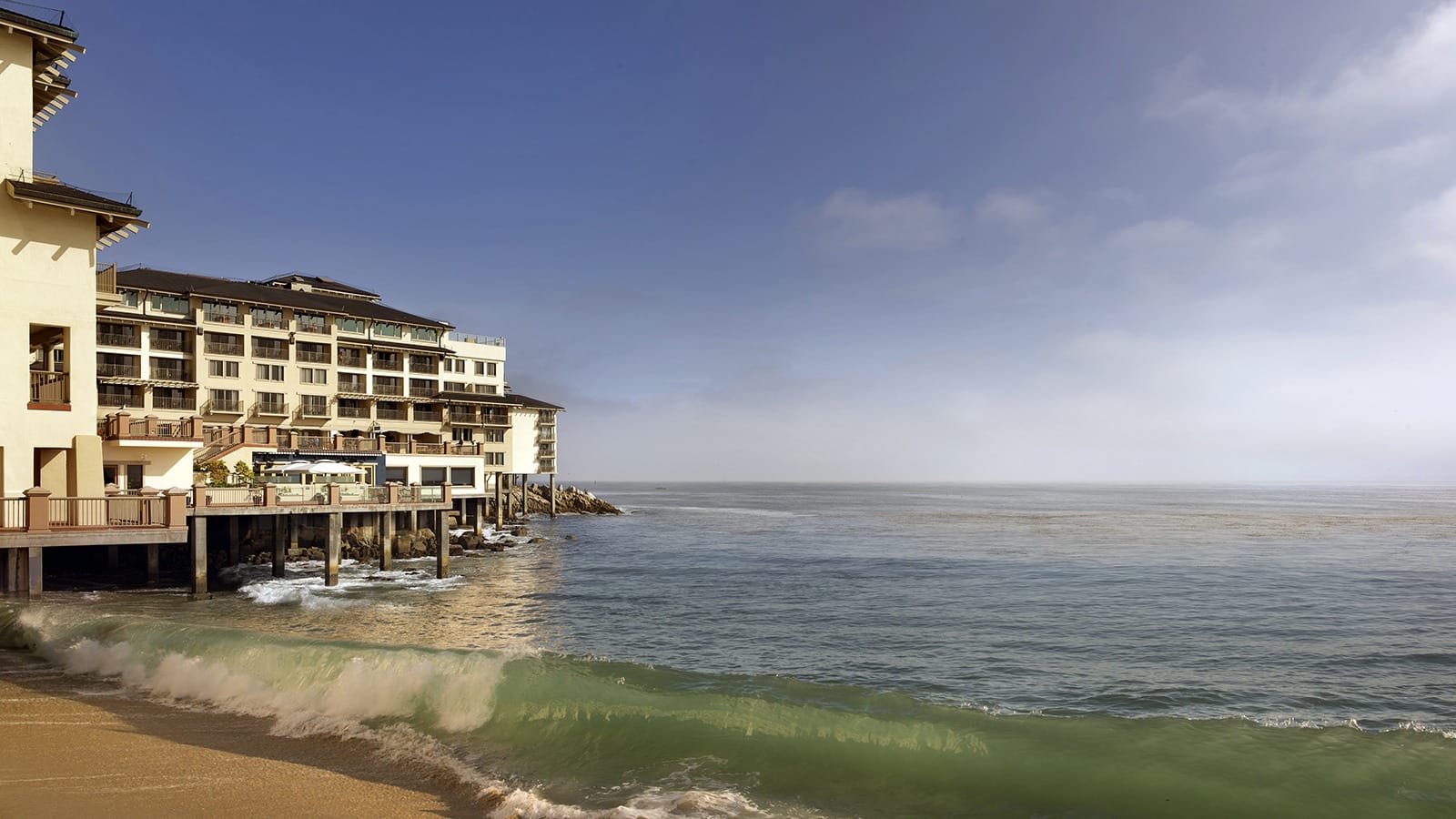 Highway 1 winds its way along California's scenic coastline, threading itself between wild white sand beaches and open stretches of farmland and wildflower dotted coastal ranges, making the drive itself, from either north or south, a main attraction. The Central Coast cities of Monterey and Carmel are picturesque and well-equipped for visitors who need an EV charge.
EV apps display a landscape dotted with electric vehicle charging options within a 30 mile radius of Monterey, Carmel-by-the-Sea and Carmel Valley.  The Hyatt Regency Monterey as well as several hotels along Cannery Row near the Monterey Bay Aquarium in downtown Monterey have charge stations, among them The Monterey Plaza Hotel and Spa, the Victorian Inn and Intercontinental's Clement Hotel. Travelers with children can charge while enjoying the Monterey Zoo in nearby Salinas and, in the opposite direction, toward Pebble Beach Golf Course, The Inn at Spanish Bayoffers charge stations for guests. In Carmel-by-the-Sea, Hyatt Carmel Highlands near Point Lobos State Natural Reserve and Carmel Mission Inn have EV charging stations on the property. Inland, in the majestic Carmel Valley, known for fine wineries, golf courses, dining and boutique shopping, travelers will find charge options at Carmel Valley Ranch, Quail Lodge, and Bernardus Lodge and Spa.
More Road Trips in California