One of my oldest memories as a kid is piling the family into our dad's Volkswagen bus and driving from Sacramento to Bodega Bay to load up on Dungeness crab. We would set up camp at Doran Regional Park, then spend the next couple of days feasting on fresh crab, cioppino, clam chowder, fish and chips, and as much salt water taffy as we could choke down.
Now older and saner, I usually opt for a cozy suite at The Lodge at Bodega Bay, but the family feasting tradition continues — when it's time for fresh straight out of the ocean seafood, we head to the Sonoma Coast.
Featured Photo: Bodega Bay Oyster Company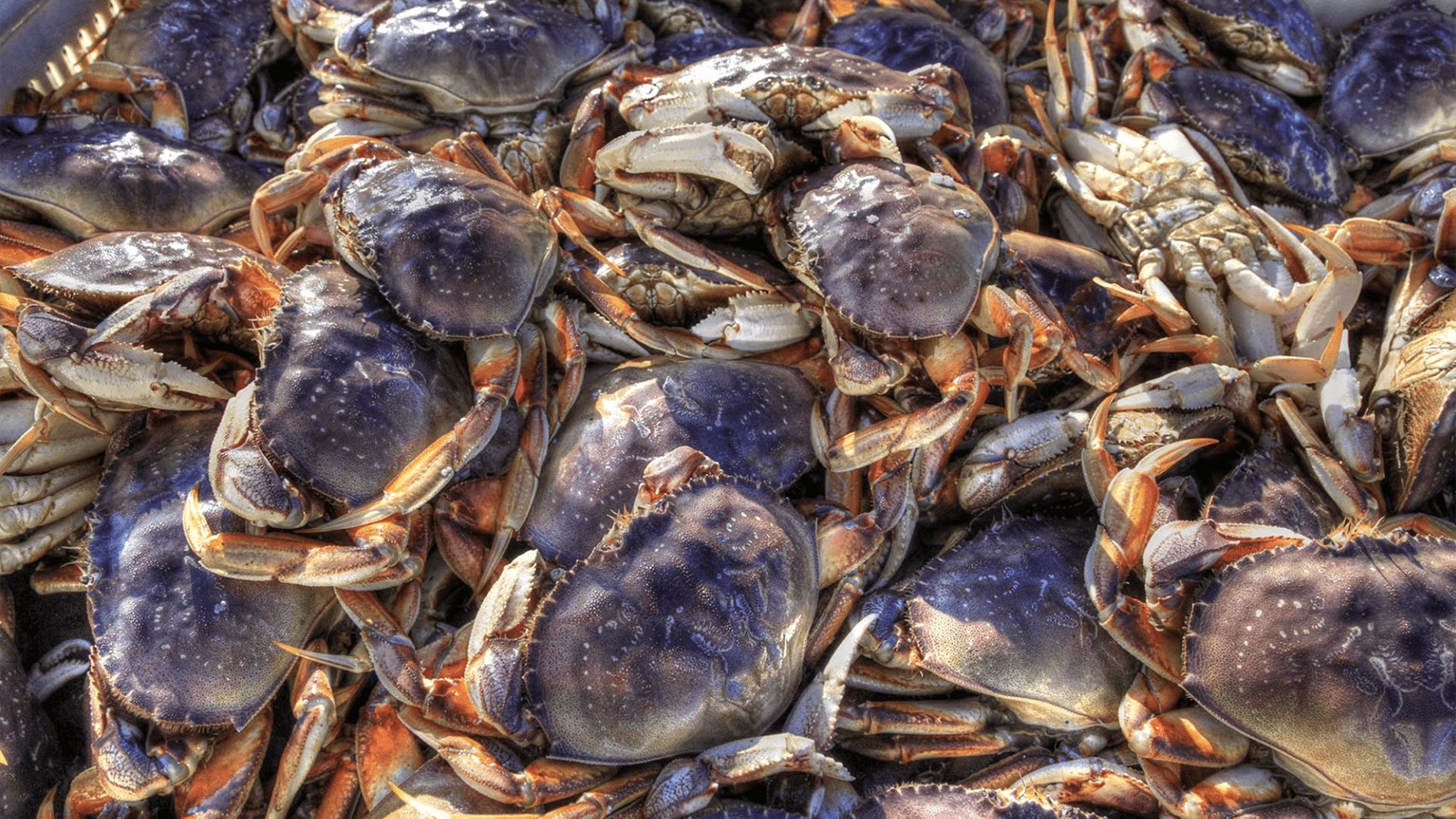 There are two ways to do Bodega Bay right, depending on your skill set, budget, and willingness to get your hands dirty. 
The old-school way (and highly recommended for adventurous families) is to set up camp at Doran Regional Park, buy a crab net at Diekmann's Bay Store and head to the Spud Point Marina pier. Because it is a public pier, you don't need a fishing license; 10 Dungeness crabs is the daily limit for recreational crabbers, all crabs must be a minimum size of 5 3/4 inches, and as of April 2022, the use of standard crab traps is prohibited to reduce line entanglement risk.
Walk to the end of the pier, tie some raw chicken parts to the bottom of the crab net with string (necks and backs work best — other options are fish carcasses and cat food), and plop it in the bay. While you're waiting for the crabs to fight over your chicken parts, head across the street to Spud Point Crab Company, a tiny take-out stand with picnic tables in the front. Everything, including the clam chowder, crab cakes, and crab sandwiches, is homemade. I'm going to start an argument here and claim they make the best clam chowder in California (and people, I've tasted a lot of clam chowders).
After your seafood feast, walk back over to the pier and pull up the nylon rope to see what's for dinner. You'll want to bring an ice-filled cooler to keep your catch in, and some camping chairs as well (crab fishing involves a lot of waiting). To learn more about crab fishing, log on to the Crab-o-licious website. It covers everything you need to know about how to catch, keep, and cook Dungeness crab.
Since you're already up to your elbows in chicken parts and live crabs, you might as well get down and dirty at the beach hunting for clams, which you can do year-round at Bodega Bay. The only skill required is digging (kids love doing this), and the only equipment is a shovel and a sturdy bag. A good pair of rubber boots is nice too, but not a deal breaker.
The rest is pretty straightforward. Find a good spot. (Hint: try the western side of Bodega Bay.) Wait for low tide. Search the sand closest to the water for a small, bubbling siphon hole, then dig like heck with whatever's handy. (A narrow clamming shovel works best.) A California fishing license is required for anyone over 16; you can get a single-day license at many sporting-goods stores and bait shops. Limits apply.
The world is definitely your oyster at Bodega Bay Oyster Company, which has been family-owned and operated since 1985. Martin Strain and his children, Whittaker and Lindsey, farm 92 acres of pristine, plankton-rich waters in Tomales Bay and Bodega Bay with the mission of supplying sustainably-farmed shellfish while maintaining their standing as active stewards of the marine environment.
You can grab oysters to go or eat them outside at one of the picnic tables, but I suggest checking out their on-site tasting room, Bodega Cellars. Try some local cider or pair your oysters with seasonal wines for a Bay-to-Bottle experience. Here's how to shuck like a pro.
Okay, so camping, crabbing, shucking and clamming isn't for everyone, so for those of you who prefer their crab pre-caught, pre-cooked, pre-cracked, and served on a platter in a warm restaurant with drawn butter, cocktail sauce, and a flute of champagne — not a problem. In the center of Bodega Bay are two large seafood restaurants, The Tides Wharf & Restaurant and Lucas Wharf Restaurant & Bar that serve Dungeness crab in all the classic variations: cakes, cocktails, cracked, hot sandwiches, salads, chowders, cioppino, and more. Be sure to ask for a table overlooking the ocean.
More Coastal Adventures in Northern California