Whether you're a longtime fan, borderline addict, or a total poke (POH-kay) rookie, if you're in Hawaii, you've got to eat some poke. The Hawaiian dish features fresh, usually raw, diced fish mixed with other ingredients. There are tons of different flavor combinations, so try a few, and discover your favorite.
But wait, there's more. We're here to help demystify some of the unusual words you might see on menus like furikake, laulau and lilikoi — and explain which meat is being served and why. And possibly most importantly of all, provide the fun facts on the origins of local dishes. 
If you're happy with your meal, tag us @HawaiiIslander on Instagram to share the love.
Feature Photo: @thefishexpress on Instagram
Poke near South Poipu and Waimea
Ishihara Market has been scooping up poke since 1935. They've got a large selection of poke & other fresh seafood. Build your own poke bowl and head to the beach! Open Monday through Saturday 6am to 7:30pm and Sunday 6am to 7pm.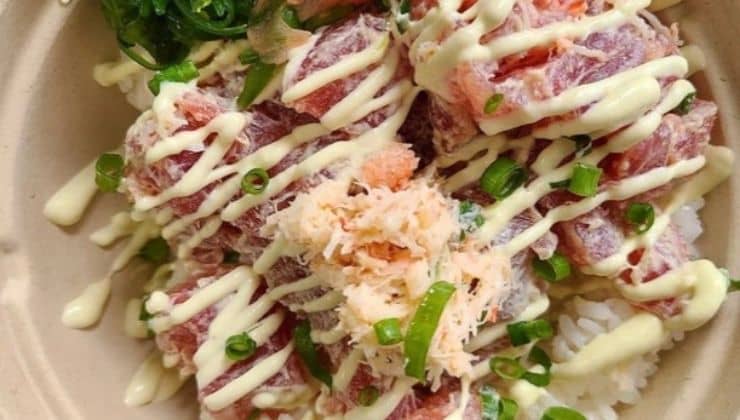 The Kauai Poke Co. food truck is serving up friendly, fast, and fresh poke for your culinary pleasure. Try the Plantation Bowl, with all the fresh raw fish you need scooped up into a bowl with sushi rice, seafood salad, fresh shave ginger and topped with fried onions. Open 7:30 am to 3pm daily. Check out their restaurant location at Poipu Bay.