Though it's the oldest and northernmost of the Hawaiian Islands, Kauai is the fourth largest in both size and population, so its beaches, sites, and charter boats are never as crowded for diving as Oahu, Maui or the Big Island. The Garden Isle of Kauai is so green that ninety-seven percent of its surface is covered with foliage, rainforests, and mountain ranges. The majestic Napali Coast State Wilderness Park in the northwest is especially picturesque with jagged edges cascading to the sea and spinner dolphins corkscrewing out of the cerulean blue water.
There are more than 50 designated dive sites around the island through various dive shops and charter boats. When the winds and big waves kick up during the winter months, diving is best in the island's protected southern side.
What You Can See
Similar to Maui, Hawaiian Green Sea Turtles are protected, plentiful, and playful — but don't harass or touch them unless you want to pay a hefty $750 fine. You are likely to see the beautifully colored Hawaii State Fish — the "Humuhumu," white tip reef sharks, Hawaiian turkeyfish and longnose hawkfish, plus hundreds of tropical fish of various hues.
Water Temperatures
Ocean temps typically range from about 75 to 82 degrees Fahrenheit in open water, which seems warm compared to mid-50s in most of California. Fall is the warmest time of the year to dive here, but it's temperate year-round. Still, I would recommend wearing a shorty wetsuit, a hoodie, and gloves to prevent heat loss. 
Here are the best places to scuba dive in and around Kauai.
Go to our shop page for bikinis, board shorts and other essentials.
Feature photo: Karsten Winegeart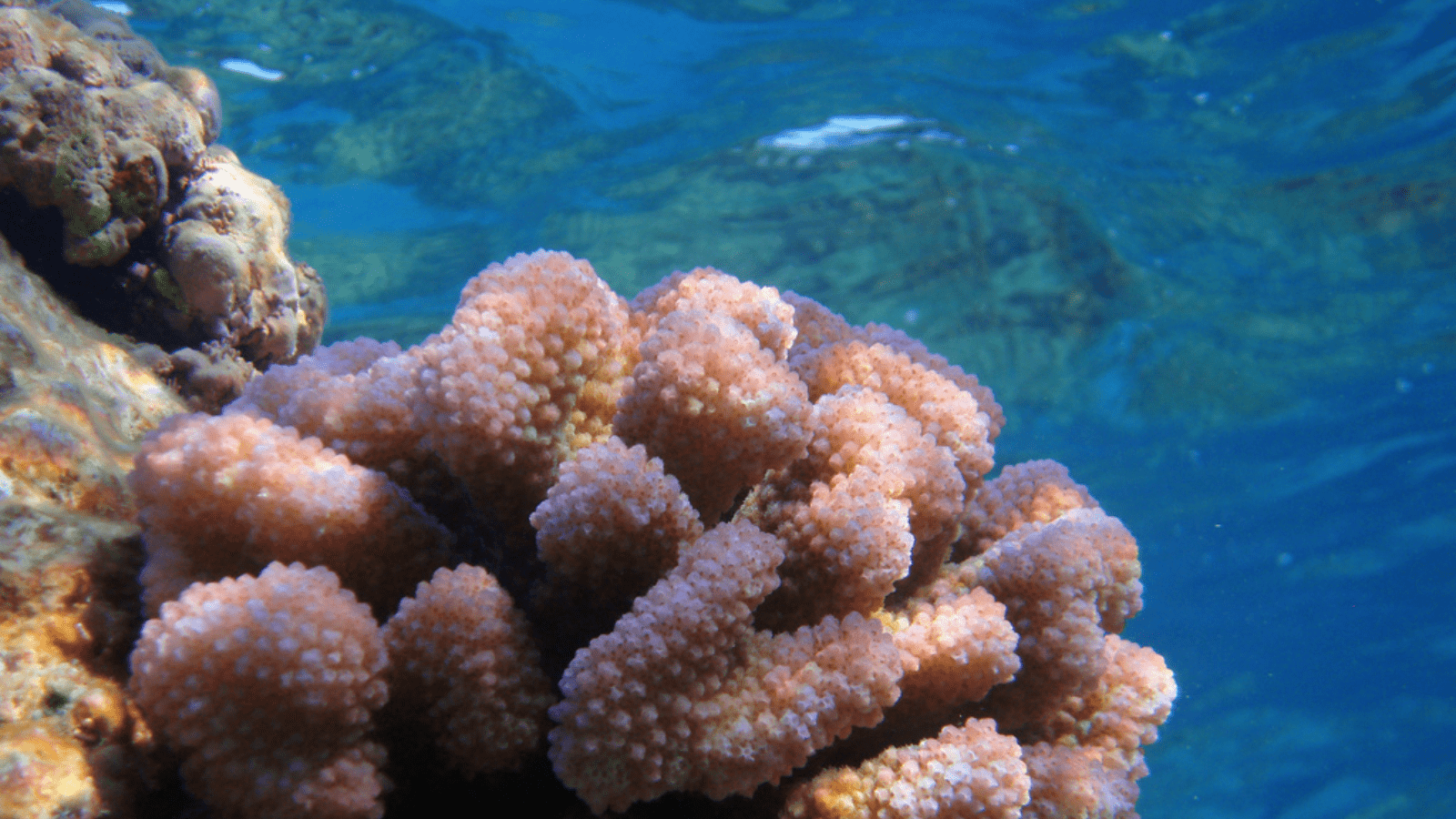 Brennecke's Ledges, Southwest Kauai
Just east of Poipu, you can dive down and fin into two large caves. Bring a flashlight to see rare black volcanic coral growing under its ledges that run parallel to the shore for a few miles. Situated between 60 to 90 feet to the seabed, with visibility of about 15 to 30 feet, you can spot a wide variety of colorful tropical fish, pink and white cauliflower coral, hermit crabs, and more. Before or after, stop by Brennecke's Beach Broiler, an island favorite with some of the best seafood pupu platters around. scubadiving.com
Koloa Landing, Poipu, Southeast Kauai
For both shore and boat dives, this has been voted as one of the "Best Shore Dives in the Pacific" by Scuba Diving Magazine. On either, encounter unusual coral formations and dozens of species of tropical island fish. Drift dives are possible here because of stronger winds and currents in the afternoons, with depths of 60-100 feet. Visibility is typically 30-50 feet or more. divebuddy.com
Mana Crack, Napali Coast, Northwest Kauai
Most dive boats favor Mana Crack, an 11-mile-long sunken barrier reef that's perfect for a drift dive. This site is definitely all it's cracked up to be and more, with large fissures, sharp peaks, big valleys, and upside-down coral chunks. Visibility can vary depending on season and currents. godothings.com
Sheraton Caverns, Southwest Kauai
If you've heard of or snorkeled at Stingray City in Grand Cayman, this is similar, but with tons of turtles, sharks, and moray eels. It has a ledge starting at 30 feet and progressing to a 60-foot depth. Many divers and dive operators rank this as the number one site on the island for the most sea life. scubadiving.com
Tunnels Reef, Hanalei, Northeast Kauai
There are multiple sites up north, but Tunnels Reef — about 15 minutes past Hanalei and Princeville — is great for shore dives. Once you start descending the wall just steps away from shore, you can see lava formations, enjoy great visibility, and watch larger pelagics (sharks, tuna, stingrays, batfish, and more in the open water) swim by. The depth is 55 feet, which is moderate for a dive, but your bottom time will only average about 45 minutes. Best time of year to dive here is usually May – September. kauai.com 
Vertical Awareness, Niihau
About 17 miles due west of Kauai is this "Forbidden Island" which has been privately owned for over 150 years and offers a protected habitat for endangered species. Rumor has it that Mick Jagger was once denied entry here, but between late spring to early autumn annually, dive boats offer trips for experienced divers from Poipu and other locations. The big draw is a Hawaiian monk seal rookery, home to one of the world's rarest mammals with only about 1,500 still surviving. But you can also see white tip reef sharks, manta rays, and hammerhead sharks here. These dives can be deep, about 100-120 feet on the first dive and around 60-100 on the second and third. diveadvisor.com
Check-in: Lawai Beach (Across from the Beach House Restaurant)
Go beyond snorkeling: snuba dive from Lawai Beach in Poipu. This 90-minute underwater tour includes instruction, guides, practice, and equipment. Enjoy more time and depth below the surface to explore Hawaiian reefs and marine life.