Under carefully controlled conditions, Lahaina residents and business owners have begun re-entering designated parts of the town destroyed by the wildfire that started August 8. While Lahaina will understandably remain off-limits to outsiders, West Maui will begin to reopen to visitors in phases October 8. Hotels and hospitality providers around the Valley Isle are both anxious for their return — and their good behavior.
"We want to encourage visitors when they come here to travel mindfully, to be responsible and show respect and compassion," said Sherry Duong, executive director of the Maui Visitors & Convention Bureau. 
"Don't try to go to the impact area in Lahaina. Our residents are still in mourning and grief — they lost their loved ones, businesses and houses," she cautioned. "It's not a photo opportunity for you. It's not another tour opportunity. Just respect the community, and don't go near that area."
And the Valley Isle does need visitors. Since tourism accounts for nearly all of the Maui economy, the empty streets are reminding locals of the pandemic. Governor Josh Green, recently said that the state had received more than 15,000 applications for unemployment benefits from Maui residents in the six weeks following the fire. While anyone can help Maui by donating to relief efforts or by supporting hospitality employees and small businesses directly, mindful travelers would provide a huge boost. "There can't be any better recovery plan than visitors who can come help us rebuild by putting our community back to work," Duong said.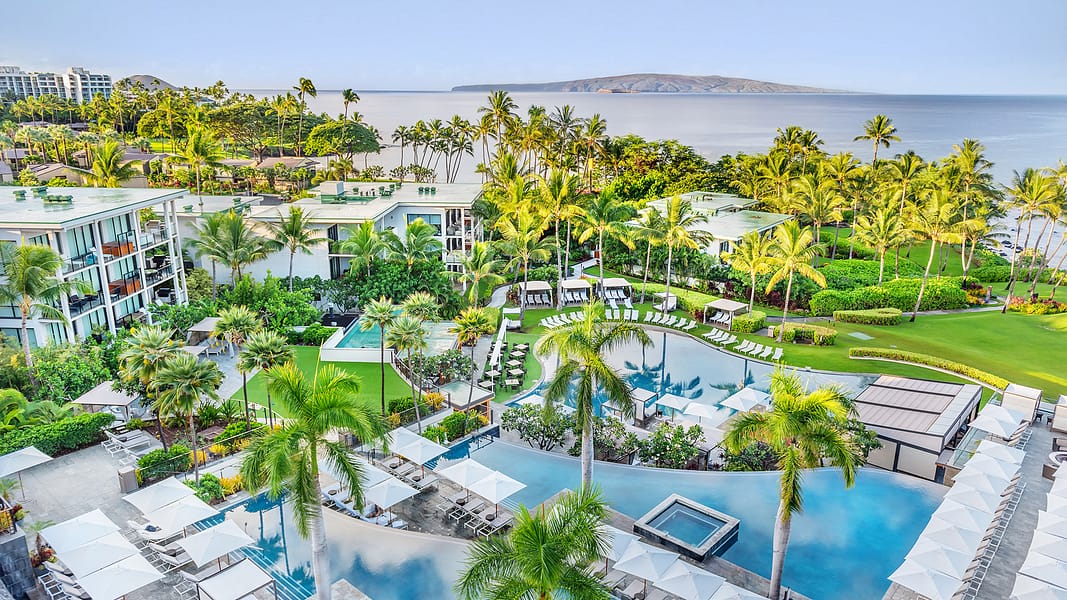 Supporting Lahaina in South Maui
Although the luxury hotels of Wailea are a 45-minute drive, at a minimum, from Lahaina, they quickly felt the economic as well as emotional effects of the fire.
"Maui finds itself managing a double crisis — the devastating tragedy on the West Side and now, the resulting impact on the entire island's economy," said Ben Shank, general manager of the Four Seasons Resort Maui. While the resort "grieve(s) for our 'ohana in Lahaina" and is "dedicated to supporting all those directly affected by the wildfires," Shank said, "we also acknowledge the urgent need to welcome back visitors to all other parts of the island, which are still open and beautiful."
In addition to its annual fall lineup of unique Hawaiian cultural experiences, this year including a poke pop-up, botanical printmaking and coral reef restoration, the Four Seasons Resort Maui has designed a delicious way to support Lahaina chefs, the farmers who once supplied them and others in the hospitality industry. Love for Lahaina, a series of pop-up dinners every Sunday night in October, includes a three-course, prix-fixe family-style menu for $95 featuring the cuisine of chefs LeeAnne Wong (Papa'Aina), Isaac Bancaco and Eric Morissette (Fleetwood's on Front Street), among others, plus a glass of Laurent-Perrier Champagne.
The Four Seasons also has a special Maui Strong rate, which includes a donation of $125 or $200 a night to the Maui Strong Fund of the Hawai'i Community Foundation, depending on the room category, through December 15.
Andaz Maui at Wailea Resort is collecting donations of personal and feminine hygiene products, baby products, pet supplies and nonperishable food and recommends guests donate to the Maui relief efforts of World Central Kitchen, American Red Cross, and the Maui Strong Fund. It also has a special Sunshine on Sale offer of a fifth night free and free daily breakfast for two at Ka'ana Kitchen.
Restaurants and activity providers that aren't based at hotels also need visitors' help, noted Kathleen Costello, director of marketing/communications for the Wailea Resort Association.
"Come and dine out to help out — everything keeps a person's job going," Costello said. "Buy a salad, keep a farmer growing its crops. Having a cocktail and dinner at Pita Paradise helps keep five people working. I can go out and have dinner, and help keep a bartender, server and chef working and not have to cook, but I can't fix Maui on my income alone."
Ultimately, Maui "needs visitors to help us heal," Costello said. "Maui has helped so many people, whether it's through romance or dealing with sadness. People have a special attachment to Maui. if you want to give back, give back and help us heal."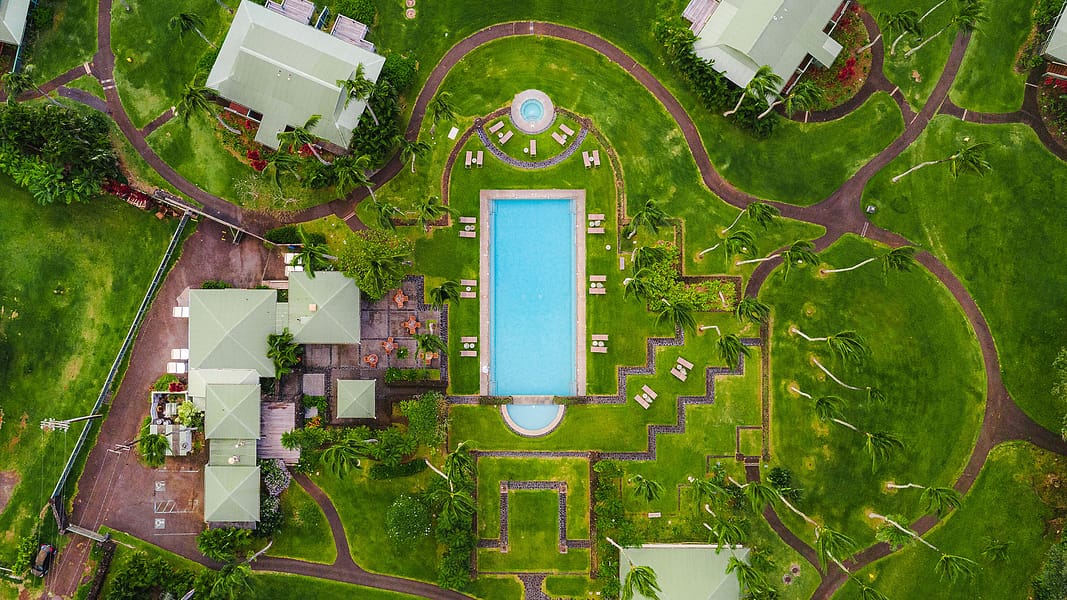 Before the August 8 fires, the renowned Road to Hana was straining at the seams from the many visitors who ignored its "no parking" and "no trespassing" signs, despite residents' concern for everyone's safety and the many legal places to stop along the scenic route. While no one wants
to see the bad roadside behavior balloon again, the region's farm stands, food trucks and accommodations have noticeably suffered from the overall drop in tourism.
"As we work as a destination to respectfully support the recovery, it is imperative that we welcome visitors back," said Jon Benson, general manager of the Hana-Maui Resort. "This is a wonderful time to explore Maui and less-traveled destinations like Hana…when you arrive and lean into all that the beautiful and charming town has to offer, you realize there is still something truly special to be offered, despite the disastrous event that occurred in West Maui. By supporting other, remote communities like Hana, you are giving back to Maui as a whole."
Visitors don't have to drive the Road to Hana to enjoy the area, he added. "You can take 'the road less traveled' on our custom Cessna Caravan Plane to Paradise and even rent one of our Jeep Wranglers to fulfill your explorations while in town," Benson explained. Mokulele Airlines also offers direct flights to Hana.
Affiliated with the World of Hyatt program, Hana-Maui Resort currently has special offers that include perks such as triple Hyatt points, 15 percent off, or plane ride/Jeep rental with dining and spa credits. The hotel also encourages donations to the Maui relief efforts of World Central Kitchen, American Red Cross and the Maui Strong Fund.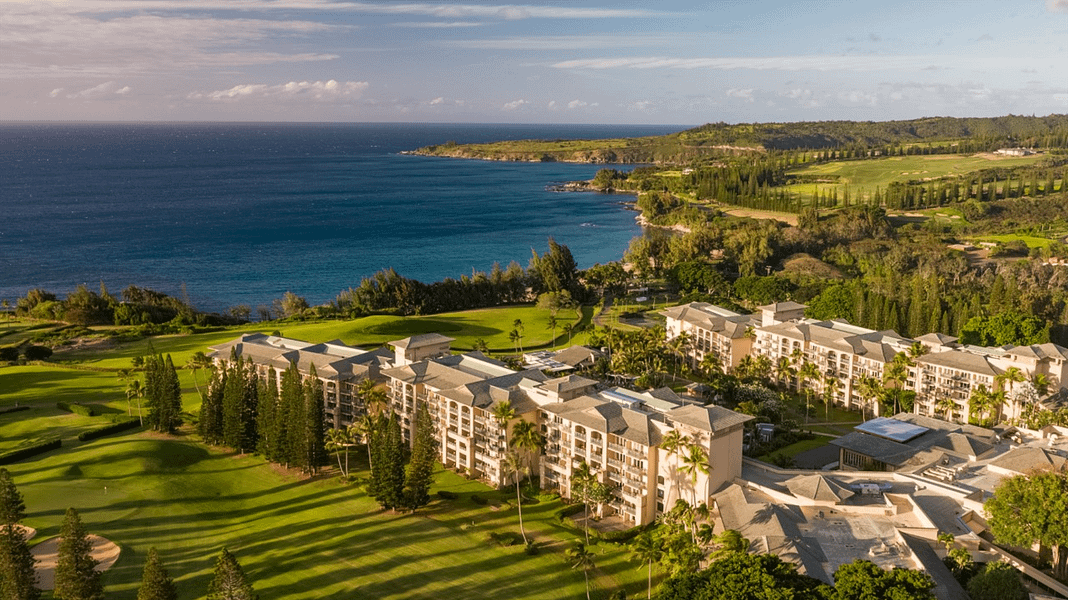 While Lahaina understandably will remain strictly off-limits to all except vetted residents and the agencies involved in its long-term recovery, hotels and related businesses from Kahana to Kapalua in West Maui are anxious to welcome back guests beginning October 8. The next two phases of reopening — Mahinahina to Aston Maui Kaanapali Villas, followed by the Royal Lahaina Resort to Hyatt Regency Maui — will be scheduled once the previous phase has been judged successful, according to the Maui County mayor's September 27 announcement.
The Ritz-Carlton Kapalua, Maui, reopened two of its restaurants today [September 29] and by October 15, the rest will resume operations. Activities on the Kapalua resort — ATVs, horseback riding, ziplining, kayaking and the Jean-Michel Cousteau Ambassadors of the Environment — will also be up and running by October 8, according to Rebecca Pang, the Ritz-Carlton's director of public relations. "Tales of the Kapa Moe," the Ritz-Carlton's brand-new luau that debuted in July and was sold out for twice-weekly performances before the fire, will restart as a weekly show October 17.
The resort's Maui Strong webpage recommends "supporting local businesses and being respectful of the people, environment, and local culture. It also notes, "The neighborhood of Lahaina itself, which is 9 miles away from Kapalua, will remain fully closed to the public until further notice out of respect to the town's residents. Please do not visit this area or try to take pictures."
Nevertheless, the announcement in early September that West Maui would reopen on October 8 has yet to make an impact in reservations for most properties in the area, according to Pang. "We had a meeting with other West Maui hotels and stakeholders, and everyone's in the same boat," she noted. "We asked, 'Did you all get a spike in bookings?' No one did. Everyone's waiting for us to tell them it will be OK."
A number of the guests who initially canceled or postponed reservations told the hotel they "didn't want to take resources away or displace anyone," Pang said. "They were being the mindful travelers. It'll be a slow build back, for sure."
For those just not able to travel to Maui this fall, Costello suggests an appealing alternative. "Come back with the whales," she said, referring to the annual migration of humpback whales from Alaska to Maui, roughly from mid-December through late March. "They're our number-one repeat guests."
Although having a "period of soft reopening" before the winter holidays was a "good thought," Duong said she still hopes to see an uptick in visitors after October 8. "Once travelers start coming, they'll say what a wonderful thing it was to go and support the economy and word will get out," she said.