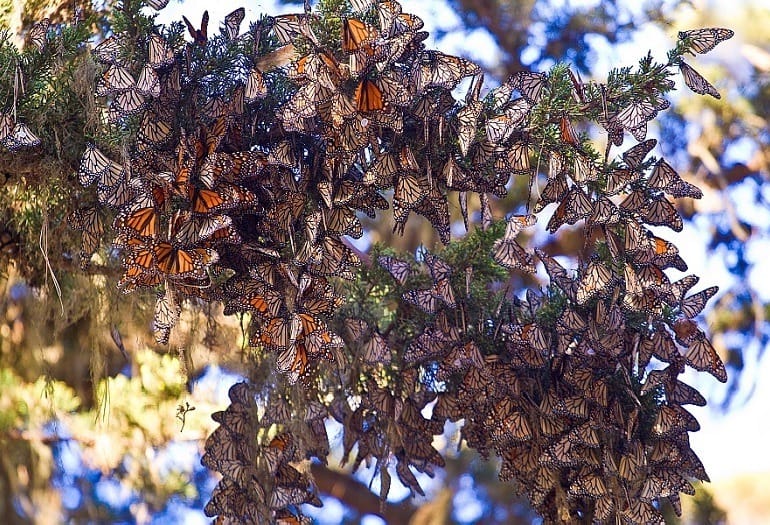 Strolling Around Butterfly Town, USA (a.k.a Pacific Grove)
Some compare the 2.5-square-mile town of Pacific Grove to Carmel as it was 20 years ago. Plenty of tourists wind their way through here, but the town always remains quaint and peaceful — amazing considering that Monterey is a stone's throw away.
While Monterey is comparatively congested and cosmopolitan, Pacific Grove is sprinkled with Victorian homes, flowers, butterflies fluttering about (really), and deer meandering fearlessly from yard to yard.
Pacific Grove is best strolled, so park the car and spend the day meandering around George Washington Park and the waterfront around the point. Or better yet, rent bikes and take an uber-romantic ride along Pacific Grove's Ocean View Boulevard.
Pacific Grove is called "Butterfly Town, USA" for a reason. From October through early March, thousands upon thousands of monarch butterflies migrate here, traveling from as far away as Alaska.
It's a fascinating natural phenomenon: to get here, the delicate little guys travel as far as 2,000 miles, covering 100 miles a day at an altitude of 10,000 feet. Many settle in Pacific Grove's Monarch Grove sanctuary, a eucalyptus stand on Grove Acre Avenue off Lighthouse Avenue, as well as the "butterfly trees" at George Washington Park (Pine Avenue and Alder streets). It's a sight you'll never forget.