It's fall in San Francisco, which means it's finally summer! And is there a better way to take in the creamsicle sunsets and relish the balmy nights than by hanging off the side of a golden chariot mounting Nob Hill? We think not, and until the end of the month that experience is sweetened due to the chariots — i.e. cable cars — ringing in 150 years of operation. That's right, 150.
Photo: Clay St. Hill Railroad Co. Dummy 7 and Trailer on Clay and Jones Streets in 1873, courtesy of SFMTA
It all started in 1873 when Andrew Hallidie, a Scottish-American engineer, designed and patented the world's first successful cable car system. Inspired by a tragic accident involving horse-drawn streetcars struggling on San Francisco's steep hills, he created a cable mechanism to move the cars. This innovation revolutionized urban transportation, making San Francisco's hilly terrain more accessible. Hallidie's invention laid the foundation for the iconic cable car network that continues to be a symbol of the city to this day.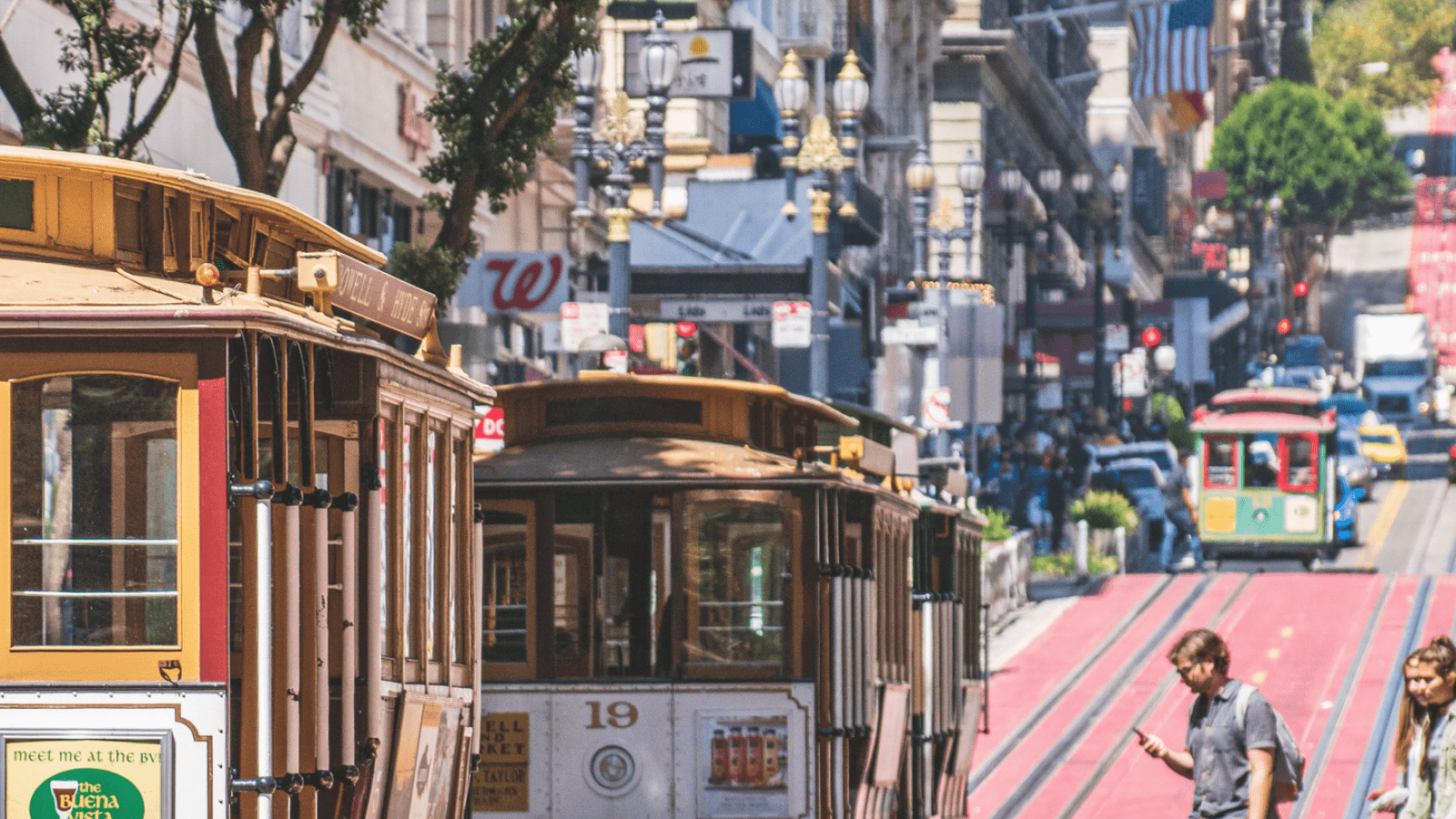 Photo: Courtesy Daniel Ababia
And now, until October 30, a handful of iconic businesses will celebrate the magic of the city and its beloved cable cars by offering visitors special prizes, including overnight stays, meals and rounds of cocktails. Cable cars operate every day of the year, currently from 7 a.m. to 11 p.m. Pro Tip: If waiting in line isn't your thing, go before 9 a.m. or after 8 p.m. And if you're taking multiple transit rides, download the Muni Mobile app — $13 will get you get a full day of unlimited Muni rides, including all the cable car lines, the F-line historic streetcars on the waterfront and Market Street, the Muni Metro subway trains, and all Muni buses.
So what are you waiting for! Hop on, wave to the tourists, feel alive. Details of promotions and prizes below.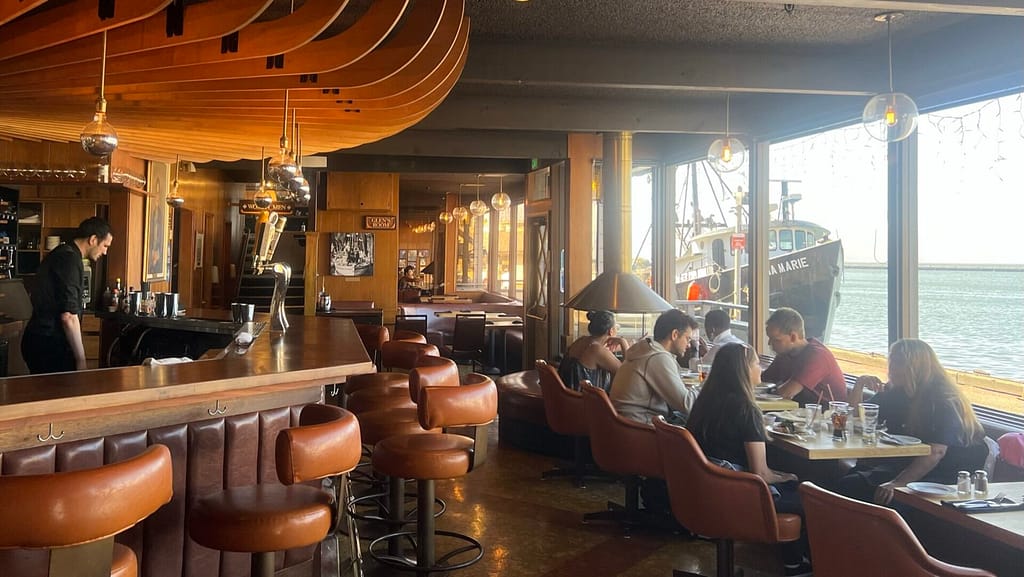 Scoma's Restaurant, family-owned since 1965, serves the freshest local seafood daily. Located on the waterfront in the heart of Fisherman's Wharf, Scoma's is just a short stroll from the Hyde Street Cable Car line.
Special Offer: Ask one of Scoma's seasoned bartenders for the SF Cable Car Crawl Cocktail.
First established in 1891 as The Buena Vista Saloon, The Buena Vista Cafe has been an enduring hub of hospitality at Fisherman's Wharf, serving local workers, residents and visitors from around the world. As rich in history as the City itself, "The BV" is one of San Francisco's longest continuously operating businesses, witnessing the 1906 Earthquake and Fire, surviving the Great Depression and Prohibition, as well as the ebb and flow of ever-changing eras. Its world-famous Irish coffee, introduced In 1952, became an instant favorite, complementing the hearty fare served at lunch, dinner and all-day breakfasts. 
Special Offer: Receive a complimentary world-famous Irish coffee by showing your tagged Instagram post and cable car ticket.
Delightfully nostalgic, the iconic Tonga Room & Hurricane Bar at the Fairmont San Francisco exudes atmosphere in spades. No wonder, since it was a Hollywood set designer who created the themed look and feel. Guests gather around a large central "lagoon," once the hotel's indoor swimming pool. Tropical rain, thunder and lightning storms blow through from time to time, while a band plays from a floating boat. 
Special Offer: Crawlers should be sure to order the commemorative Cable Car Cocktail at the bar. The cocktail will also be available in the Laurel Court in the Fairmont San Francisco.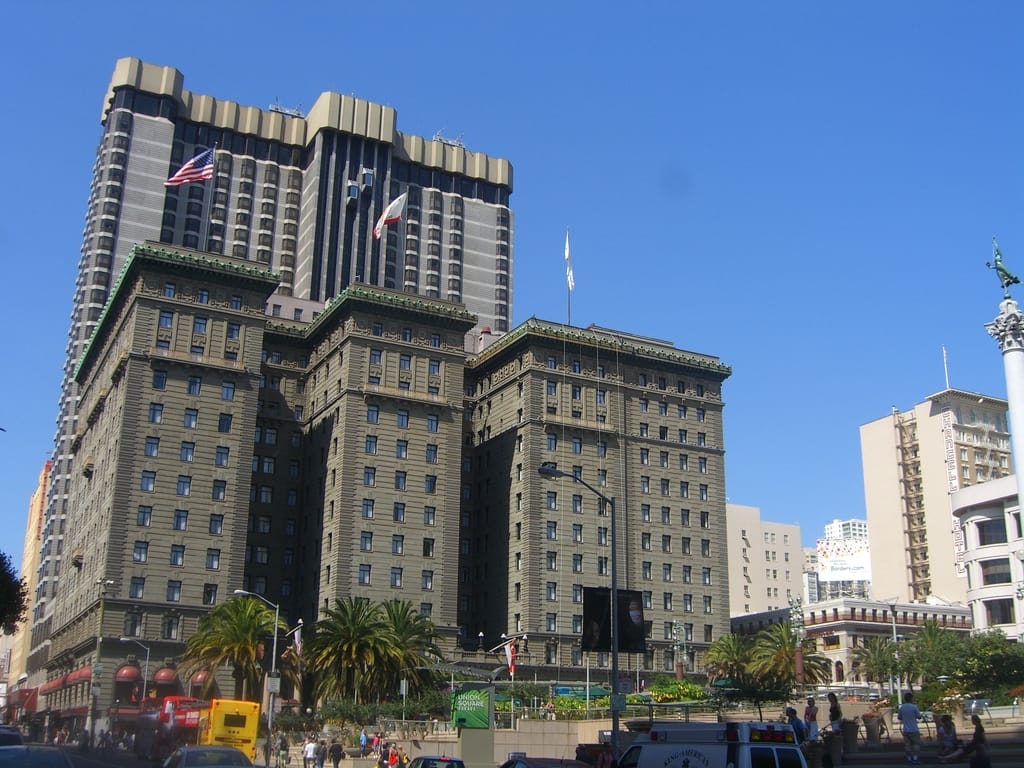 A stimulating fusion of current and classic San Francisco, The Westin St. Francis offers a timeless respite for the modern guest. Stunning original architecture dating back to 1904 is seamlessly blended with contemporary design and state-of-the-art technology throughout the 1,195 guest rooms and suites and 56,000 square feet of meeting space.
Special Offer: The Westin St. Francis will have a special cocktail to celebrate the Cable Car Anniversary at Clock Bar.