Black Friday is nearly here. Are you already planning your pre-dawn trip to the mall the day after Thanksgiving to get the best deals on this year's most popular electronics? Will you be among the first in line to grab those toys your kids absolutely have to have?
Instead of having tug-of-wars with fellow shoppers, here are some excellent things to do throughout the greater Bay Area.
Feature image: Vista Collina
More than 10 million people a year are attracted to the City's #1 landmark. But if you've never taken a hearty stroll across the 1.7-mile span, it's a fantastic way to make room for turkey leftovers. Enjoy spectacular views of the city skyline, San Francisco Bay, Alcatraz and the Marin Headlands. But remember to wear layers — it's typically windy and cold. 
Not up for a stroll on the bridge? Then make a reservation with Red and White Fleet at Pier 43 to enjoy a leisurely one-hour cruise. It starts out along the waterfront, chugs under the Golden Gate Bridge, turns back towards Alcatraz, sails under the Bay Bridge, and returns to the wharf area. Or you can take a ferry boat from San Francisco to and from Sausalito or Tiburon to enjoy lunch on the bay.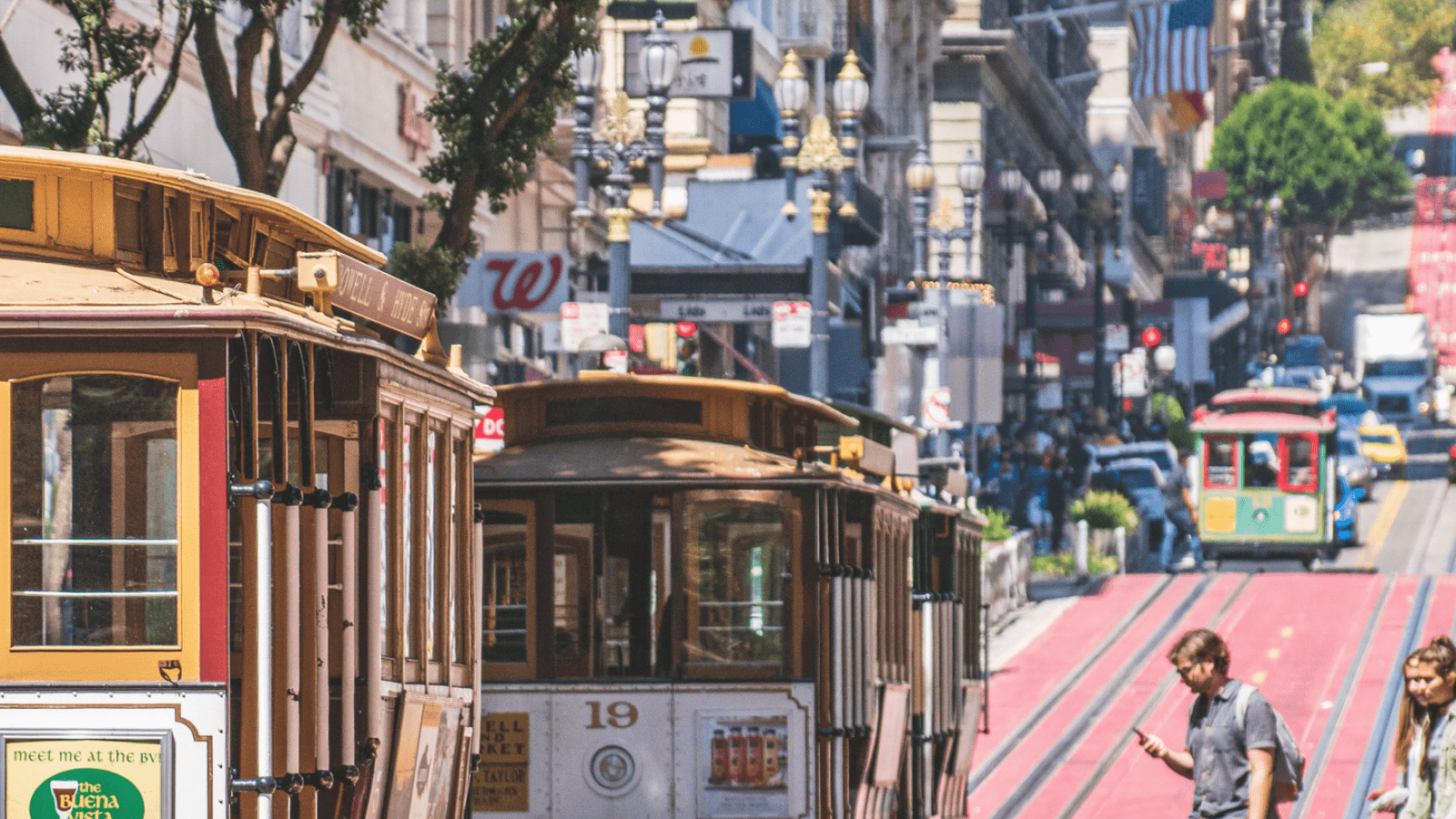 Photo: Courtesy Daniel Ababia
Now celebrating their 150-year anniversary and a National Historic Landmark for nearly 60 years, San Francisco's famous Cable Cars grab hold of cables running below the city's streets at 9 mph. Like Rice-a-Roni, they're also definitely a San Francisco treat.
Another popular sightseeing venue is near the geographic center of S.F. and 922 feet above sea level. Gawk at amazing views of downtown S.F., the Golden Gate Bridge, Angel Island, the East Bay hills and so much more. Climb to the top or just stand by your car in the parking lot and let your jaw drop.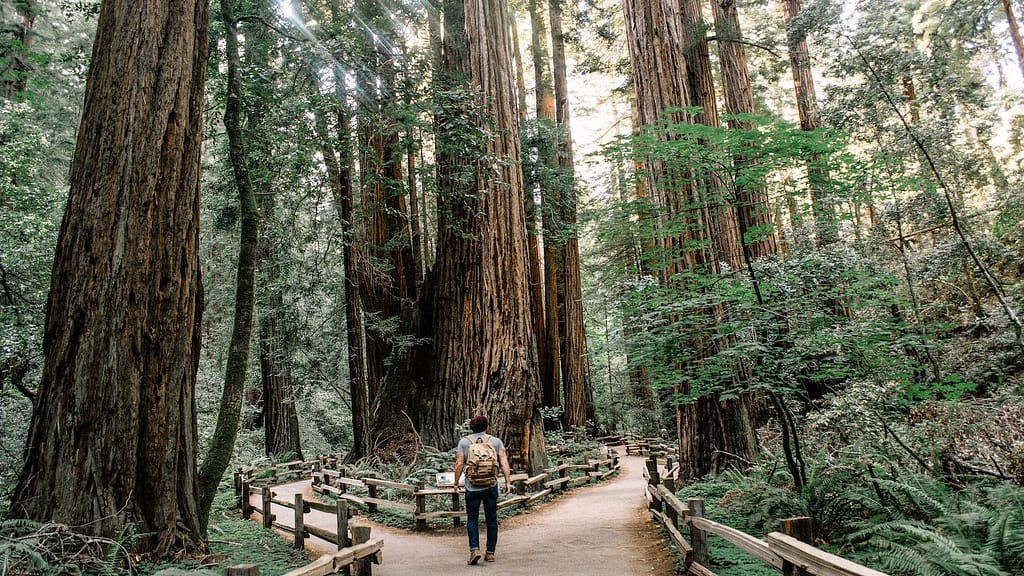 About 11 miles north of the bridge in Mill Valley is this national park. It's home to indigenous Coastal Redwood trees that are 600-800 years old and up to 250 feet tall. Take a hike on paved paths or climb steeper trails. The park opens at 8am and is extremely popular year-round, so you must make reservations ASAP to visit.
Sonoma County and Napa Valley
About an hour north of San Francisco, these two counties offer more than 825 wineries and tasting rooms combined. In the towns Geyserville, Healdsburg, Sebastopol, Sonoma, Yountville, St. Helena, Calistoga, and more, the wineries provide a scenic, idyllic setting to spend an afternoon, sip a chilled white, a hearty red, or a refreshing rosé, and eat tasty bar bites.
More info: Sonoma County Tasting Rooms and Napa Valley Tasting Rooms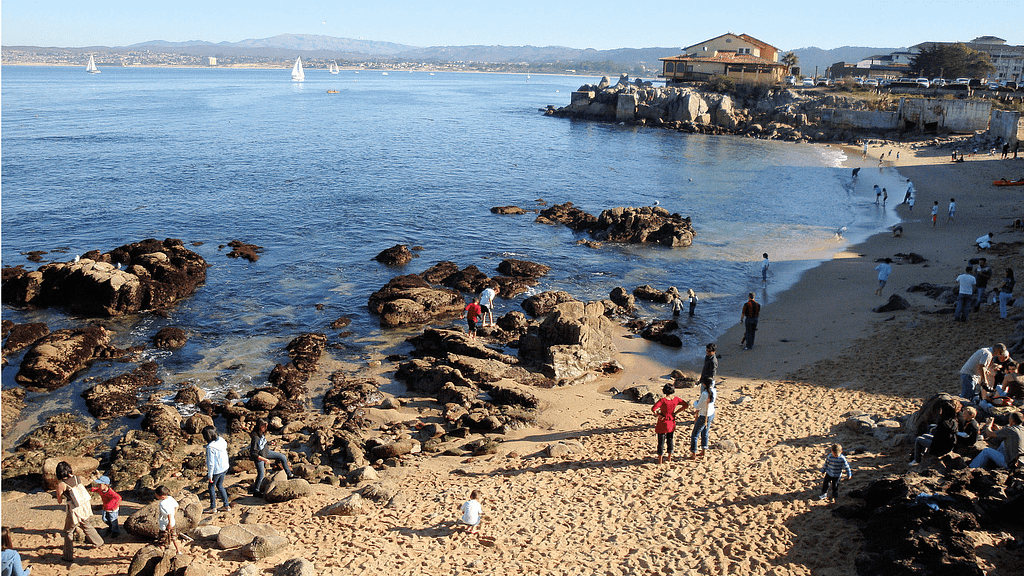 One group of Northern California divers is trying to turn the tide on wanton consumerism by celebrating a new holiday with a healthy alternative — going scuba diving. They call it "Blue Friday" and it has its own slogan: "Don't Shop. Dive."

Since 2021, Northern California's Marin Scuba Club and the Dive Club of Silicon Valley have been celebrating a new holiday called Blue Friday at Point Lobos State Natural Reserve in Carmel-by-the-Sea.

The brainchild of Ken Carter of Mill Valley, Carter says, "I was inspired by REI closing its stores the day after Thanksgiving. Shore diving on Blue Friday has now extended to more beach entries on Bluer Saturday and a boat dive on Bluest Sunday."

For 2023, we're inviting all divers to organize their own Blue Friday event, wherever you may live. With your help, this can become an evergreen holiday event.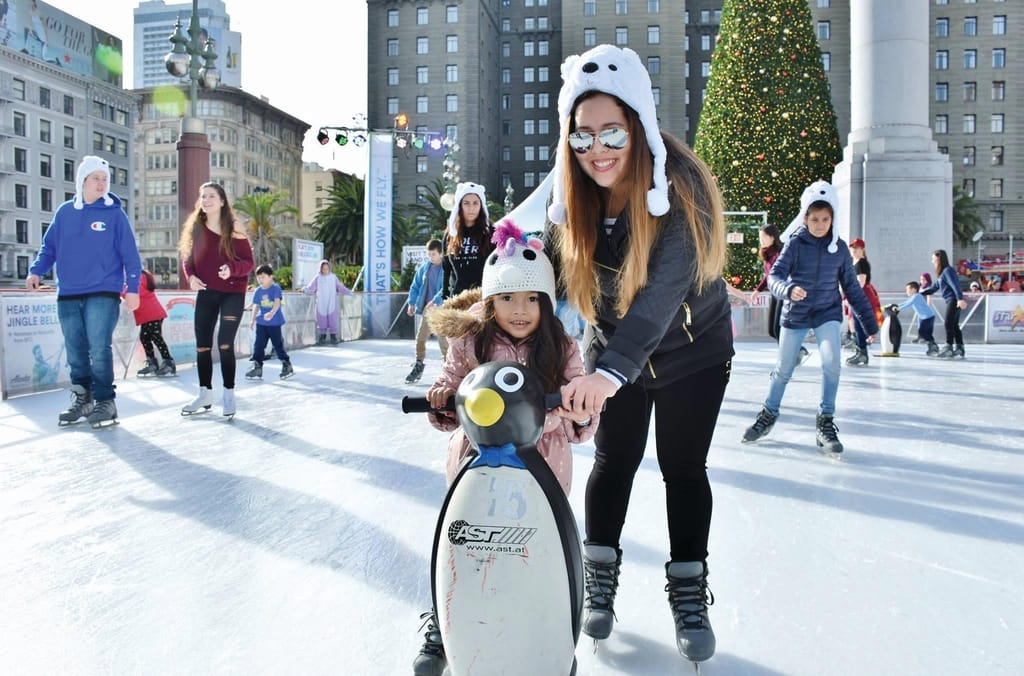 When the weather turns crisp, you can rent some skates and take to the ice all around the Bay.
There are two rinks in San Francisco (The Embarcadero and Union Square), and one each in Marin (San Rafael's Northgate Mall), Santa Rosa (Winter Lights in the downtown area), Napa (Meritage Resort and Vista Collina), Berkeley (Five Palms Ice at the Claremont Club and Spa), San Ramon (Kristi Yamaguchi Holiday Ice Rink), San Mateo (San Mateo on Ice), and others. But please check before heading out since some may not be open this year.
From San Francisco's Ghirardelli Square and Napa to Danville and Monterey, join the festivities when they flip the switch and light up huge holiday trees. Of course, Santa will be there to meet with families for photos and selfies. It's the most wonderful time of the year!