We might all of different definitions of what makes the best walking beach. For these selections we've chosen beaches that are somewhat easy to get to, have amenities nearby and are at least a mile long.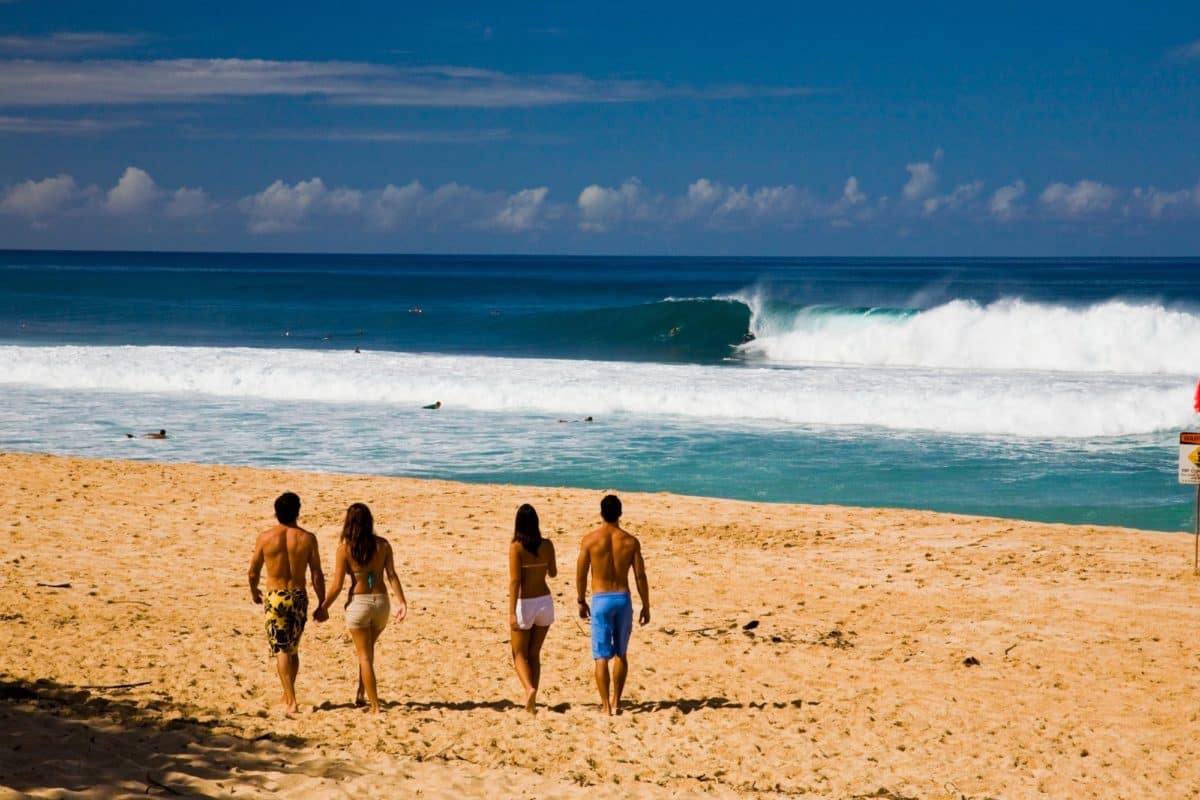 On the North Shore, almost any beach is a great one to take a picturesque stroll.  Mokuleia is one long, remote stretch of sandy beach, often a little windy, but less crowded and extremely beautiful.  Walking from the world famous Pipeline Beach to Sunset Beach is amazing and you'll get to check out the world's best surfers in the waters doing their thing.
TIP: Start off at the Ehukai Beach Park, there are bathrooms and it is a central location starting in front of Banzai Pipeline surf break.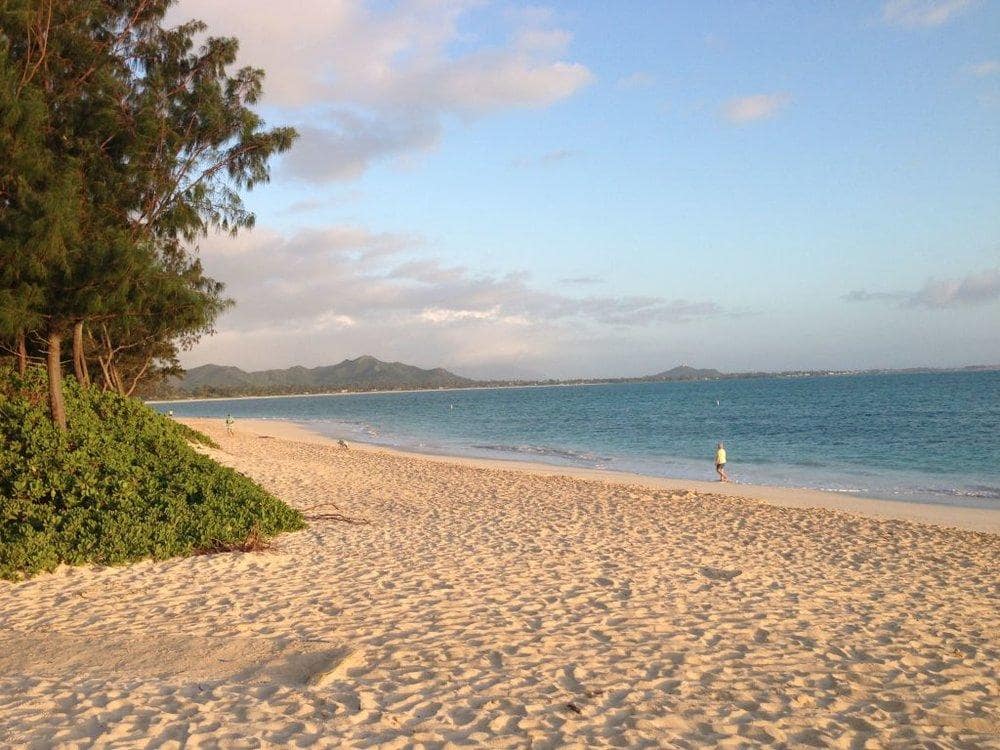 Located on the East Side, Kailua Beach is great for a long beach walk, if you begin at the beach park there is parking, public restrooms, outdoor showers, and a grassy park with picnic tables. It is two and a half miles long with stunning views of the Koolau Mountain Range. Although always gorgeous, this walk is particularly enchanting around sunrise or sunset.
Waikiki Beach: Approx. 2 miles
One of the most popular surfing beaches on Oahu is also an excellent place to stroll. The beach isn't too large, but the people watching here is like no other place on the planet. We've created a breakdown for you of the different sections. If you aren't staying in Waikiki, aim for Kapiolani Park as your starting point, (you can also loop in a trip to  The Honolulu Zoo, or The Waikiki Aquarium,).
TIP: Bring your wallet, you'll probably want to pick up refreshment along the way.