Sacramento is the capital of the most famous state in the country. As the terminus for wagon train pioneers moving west on the California Trail, the gateway to the California Gold Rush in nearby foothills, the starting point for the Transcontinental Railroad, and the state's political epicenter, Sacramento is an entrenched, enduring part of California's political and historical fabric. But regardless of what's going on in the Capitol Building, Sacramento's beautiful tree-lined streets breed a culture that is distinct from most other popular California cities. 
Housed in many historical buildings, locally prided businesses sell handmade coffee and desserts. The surrounding agricultural landscape is an international food supply powerhouse that fuels a delicious farm-to-fork culture in Sacramento's notable restaurants, as well as providing fantastic family-friendly pumpkin patches and apple cider tastings. Adjacent to world-class museums, enormous sports arenas draw lively crowds to support beloved and nationally competitive teams. On top of that, Sacramento's four-season climate promises there is always something to do, whether exploring the lush natural spaces nearby or checking out one of town's frequent street festivals and community events teeming with local energy.
Tracing the history of the region, Native Americans tribes including the Nisenan, Maidu, Miwok and Me-Wuk inhabited Sacramento's fertile valley for thousands of years independently before the first European settler, John Sutter, was given a land grant from the Mexican government in 1839. Early American pioneers steered their wagon trains to Sutter's Fort on the California Trail, and gold was discovered in the nearby foothills. 
Native Americans and early European settlers alike saw their regional control eroded as the California Gold Rush baited prospectors to the nearby motherlodead foothills, and the Sacramento River's growing waterfront town survived floods and fires before being selected as the new state capital in 1854. The Central Pacific Railroad used Sacramento as a base to blast train tracks through the imposing granite Sierra Nevada mountains and across the Great Basin desert, thereby connecting California with the rest of the nation and spurring greater development of the American West. 
Throughout the 19th and 20th centuries, the Sacramento region continued to grow industrially and prospered as an agricultural center thanks to the millions of farming acres in California's Central Valley. Regional development exploded after World War II, and the greater Sacramento area remains a majorly relevant metro area for California and the nation.
Here's how to experience the Sacramento's rich historical and cultural heritage, as well as standout spots to sleep and eat.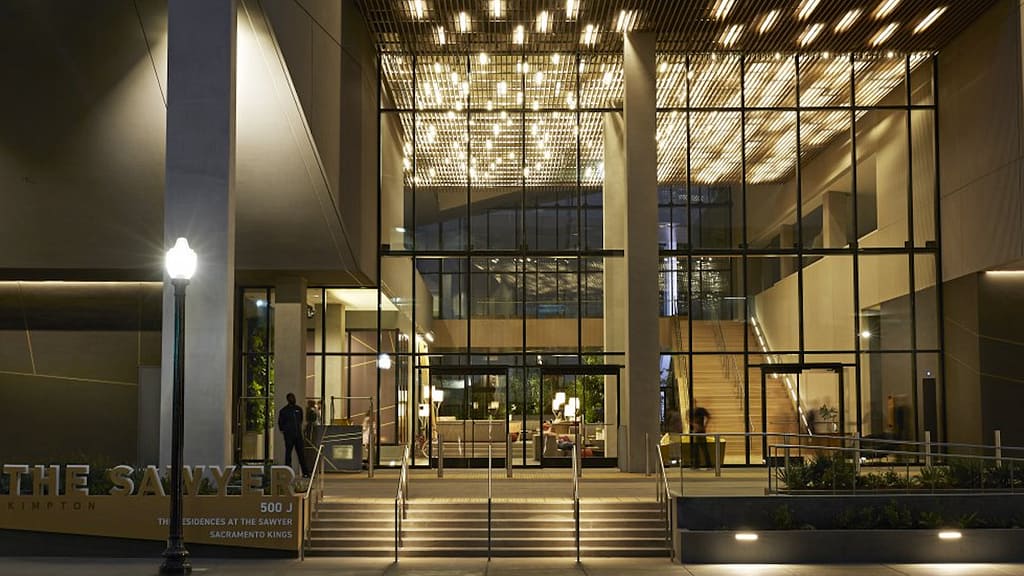 Kimpton's is a strong contender for Sacramento's best new hotel, offering contemporary accommodations directly next door to the Golden 1 Center and a major part of the surrounding Downtown Commons social plaza. A sleek, high-ceilinged lobby leads to 250 stylish rooms spread across 11 floors. Choose from three solid meal and social venues attached to the Kimpton: Echo & Rig, an indulgent, modern steakhouse; fashionable Revival bar and lounge; and multistory Punch Bowl Social, with indoor arcades, a private seating lounge and a bowling alley. The hotel's outdoor pool offers third-floor balcony views, private poolside cabanas for hotel guests and live music, all flanked by downtown's shops and restaurants. sawyerhotel.com
This 196-room Marriott Autograph Collection property oozes Old World opulence. Designed in the early 1900s by architect George Selland, the skyscraper's construction continues to exude grandness with its mosaic tiled entryway ceiling and two-story darkly shaded reading lounge lined with historic legal records surrounding the lobby. Take note of the witty quotes from famous authors, philosophers and public leaders inside the elevators as you zip down for a bite at the Grange Restaurant and Bar at street level, one of Sacramento's most acclaimed restaurants. thecitizenhotel.com, grangerestaurantandbar.com
A successful local restaurant entrepreneur known for great customer experiences started the Fort Sutter in 2021 before it became part of the Tapestry Collection by Hilton. The 105-room property features a cozy indoor and outdoor fire pit space, the Four Palms bar, and attached Cafe Bernardo for snacks and meals. Featuring an eco-friendly design, it also provides easy access to Midtown's lively nightlife scene. fortsutterhotel.com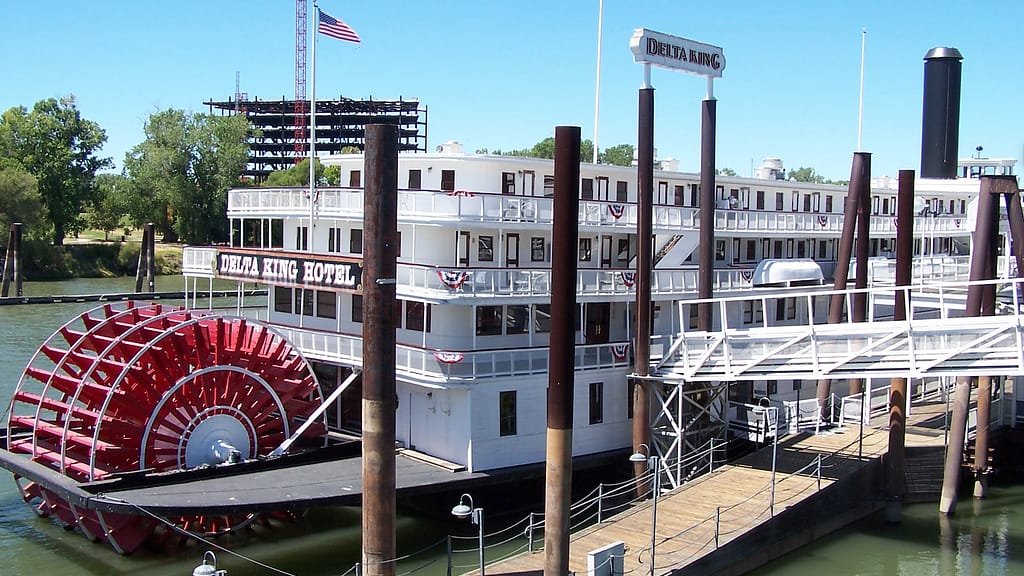 Cross the gangway onto the Delta King boutique hotel, a floating 1920s paddlewheel river boat that used to ferry passengers between Sacramento and San Francisco. Now a stationary hotel with restored wood, brass, windows and exterior, this distinctly Sacramento hotel experience holds more than 40 hotel rooms, which are restored with modern fixtures on its five deck levels. Restored polished-wood dining rooms offer fine eats in both the Pilothouse Restaurant and the Delta Bar and Grill. deltaking.com
Restored Victorian homes from the late 19th and early 20th centuries are a prized part of Sacramento culture, so why not book one yourself? Location, amenities, privacy and budget are all benefits of going this route, as historic neighborhoods are often near the city center.  airbnb.com
The stately 1890s mansion that houses today's privately owned Sterling Hotel will grab your attention with its maze of balconies and beautiful Victorian facade. The remodeled interior marries historic decor with modern amenities. All 16 rooms feature Jacuzzi tubs and a variety of king and queen suites, making for a cushy stay. sterlinghotelsacramento.com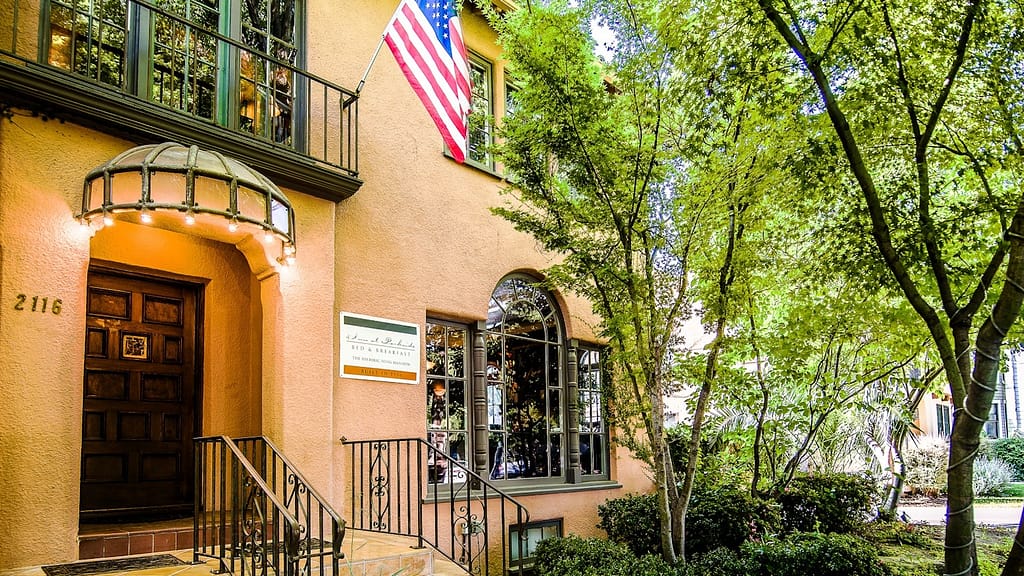 This two-story, orange-hued mansion hides behind a serene front yard garden in the Southside Park neighborhood. Parkside maintains the charm from its heritage as a 1936 private mansion, including a shaded outdoor patio terrace, while boasting modern amenities including a spa replete with a sauna and a steam room. innatparkside.com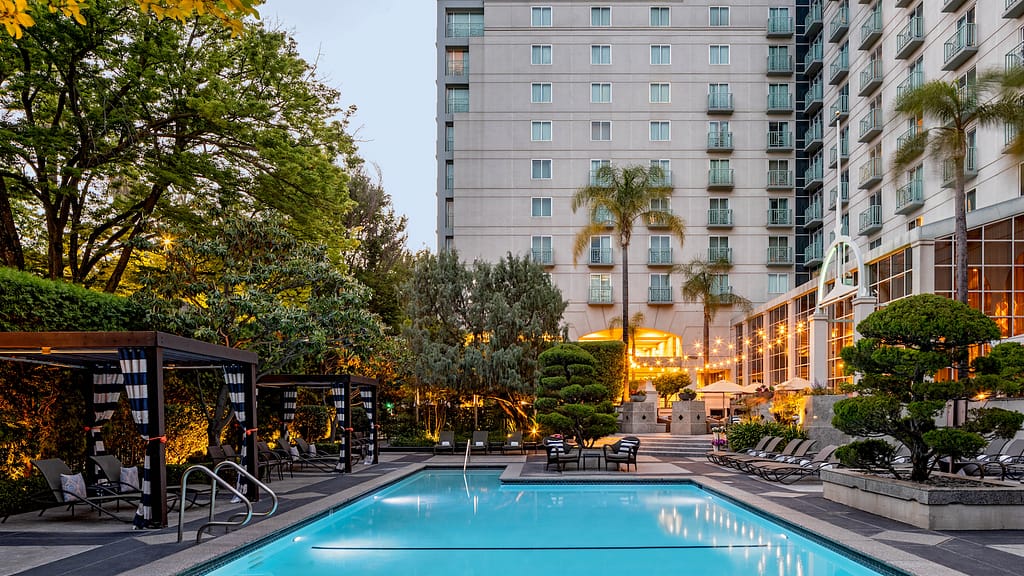 The white, green and glass Hyatt exterior rises 15 floors across from the State Capitol and Sacramento Convention Center, making this hotel one of the most convenient options in town. More than 500 rooms are available, many with some of the best views in downtown. Another bonus is the outdoor space with a heated pool, hot tub and fireplace, all surrounded by lush greenery. hyatt.com
Reliving California History
Sacramento's oldest neighborhoods offer some of the top opportunities to take in its character. Sutter's Fort is the oldest European settlement in all of California's Central Valley. This historical icon was also the end point for western-traveling wagon trains on the California Trail and where news spread of the nearby gold discovery, which ignited California's Gold Rush. Once surrounded by sprawling, remote countryside, the fort's tall white brick and adobe walls are now enclosed by midtown Sacramento. A visitor-friendly tour makes it easy to imagine how this settlement looked and operated as Native Americans, European colonists and Mexicans competed and coexisted in pre-statehood California.
The Old Sacramento Waterfront preserves the historical character of Sacramento's original and restored Gold Rush and Old West buildings along the American River. The Old Waterfront today features stops for food, refreshments, art, souvenirs and more nestled in this vibrant neighborhood. Horse-drawn carriage rides or a 50-minute train ride are available to whisk visitors around town or to locations downriver. A self-guided walking tour from the visitor center will guide visitors through the three-block zone. 
California's Capitol building has hosted the state legislature and visually defined the city since the 1860s. White pillars, granite gray archways, large walnut wood doors, the massive rotunda and unobstructed views toward the Sacramento River make the Capitol's western facade one of the best photo ops in town. The enormous tree-lined Capitol Park is filled with greenery surrounding polished-stone memorials commemorating California's public servants. The State Capitol Museum inside has restored historical offices and allows visitors to view legislative chambers in session.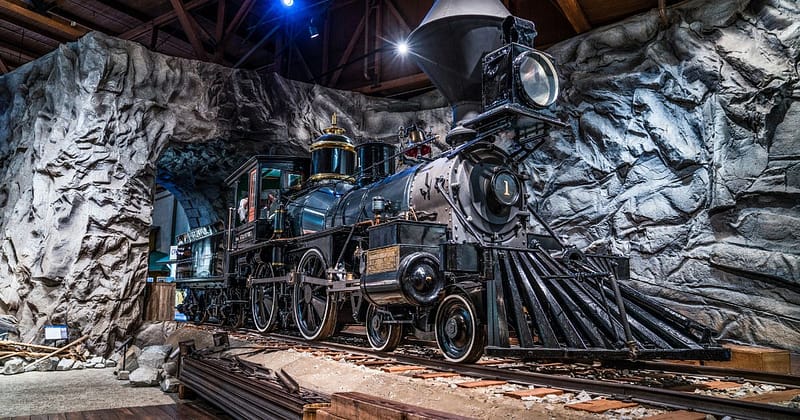 Sacramento's nationally recognized museums are absolutely worth your visit. The massive 2.5-acre Railroad Museum detailing the world-changing history of locomotives features original, full-size train cars from the 19th and 20th centuries and exhibits on train workers and railroad towns. Housing an essential collection of historic and contemporary California artwork, the Crocker Art Museum is the oldest art museum in the Western United States. Tours are available through the original 19th-century mansion and adjoined modern wing. The California Indian Museum tells the story of native cultures throughout the state before and after European arrival, and the California Museum celebrates the state's cultural diversity with exhibits highlighting Asian, Native American and women's experiences and roles within California's social, business and political worlds. The museum is especially popular with school groups due to its interactive films and 3-D exhibits.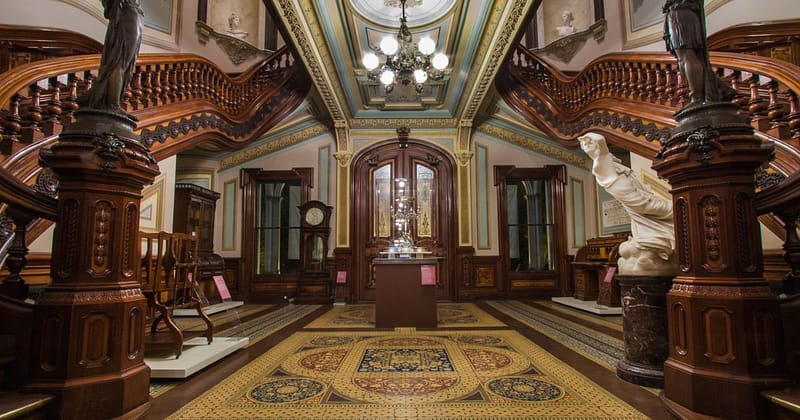 NBA basketball, professional-affiliated AAA baseball and one of the most popular USL soccer teams in America give Sacramento an entertaining sports scene and rowdy fanbase. The Sacramento Kings are headquartered at the Golden 1 Center, which can fit a nearly 18,000 spectators and is one of the newest NBA stadiums in the country. Outside is the sprawling Downtown Commons retail shops and restaurant plaza. Kings games transform downtown's business district into a popular community meeting place packed with fans on game days. 
Sacramento's River Cats baseball team is the AAA affiliate of the San Francisco Giants, and their 14,000-seat Sutter Health Park across the river from downtown offers the perfect summer evening sporting venue. Special family- and pet-friendly discounts and events like theme days and fireworks make River Cats games community icons. If time permits, take a short walk to Drake's: The Barn before or after the game to enjoy yard games like corn toss and locally produced craft beer. 
There is perhaps no greater standout loyalty from a cult fan base for an American USL soccer team than for Sacramento Republic FC. Heart Health park at CalExpo frequently fills its 11,000 seats as the team continues pushing for Division 1 recognition during future MLS expansions.
Enjoy a Vintage Movie Experience
Tower Theater has been showing movies since 1938, at a time when sound and technicolor were becoming common in films and Hollywood's early golden age was taking off. Today, the theater nods to its past by preserving its old-school neon lighting and tile exterior, and by showing classic movies alongside modern big releases. One of the restaurants next door is the famously exotic Tower Cafe, known for serving globally inspired breakfast and lunch fare in a whimsical, plant- and statue-filled setting. Also associated with the Theater is Sacramento-founded, world-famous Tower Records music store, which has embodied music records culture since the 1960s. 
West Wind Sacramento Drive In is one of a remaining handful of drive-in, outdoor movie theaters still open in California, and the entire United States for that matter. This 1973 theater offers about 1,900 parking spaces for guests to drive up and watch from one of the six operating movie screens. The complex's center roundhouse holds a restored retro snack shack for munchies you can enjoy there or take back to your car. 
Esquire Theater, located along downtown's K Street, also preserves a midcentury movie theater exterior. The 1940 movie theater eventually closed before being demolished and rebuilt, but the front exterior was preserved and is still charmingly old school. It now houses a completely modern movie theater behind its doors.
American River Parkway preserves the American River's beautiful natural waterfront extending from adjacent downtown Sacramento deep into the surrounding foothills near Folsom, 32 miles away. Various sections of the Jedediah Smith Memorial Trail allow for pet-friendly pedestrian walking and running, cycling, horse riding, fishing and more — including simply relaxing under the tree shade along the river. 
South of downtown, William Land Regional Park contains the Sacramento Zoo and FairyTale Town children's storybook theme park featuring castles, tree houses, live farm animals and music at a family-friendly outdoor theater. Land Park's other public spaces include a golf course; picnic areas; and designated softball, soccer and basketball areas. 
Many community events embrace Sacramento's outdoor spaces. The Great American Triathlon along the American River parkway is distinctly Sacramento for substituting paddling for swimming, and is just one of many outdoor athletic and social events taking advantage of the city's public outdoor spaces. 
The favorable climate supports a historic agricultural heritage, and Sacramento has declared itself America's Farm-to-Fork capital. Restaurants here embrace this wholeheartedly by featuring nearby family farms across menus and alcohol offerings from standout Sacramento New Glory Craft Brewery and others. Farmers' markets and community events like the annual Farm-to-Fork Festival occur nearly every month of the year and make Sacramento's fresh food culture one of the town's defining identities. Here are some of the other top spots to eat throughout town.
Downtown's eating scene spreads mostly between the Golden 1 Center and State Capitol. Standouts include Frank Fat's, which has played a celebrated role in the local social and political scene with its blend of Chinese and American flavors since 1939. A block away is Camden Spit and Larder, a stylish British rotisserie facing the Capitol Mall. 
K Street's "The Kay" district houses several bars and food options, including the beautiful and award-winning Ella. Just across the street is Mayahuel, a tequila-museum with three bars, to-die-for comida Mexicana, cultural artwork and private dining space for larger groups. 
North of Capitol Park near the border with Midtown are options like Public House Downtown, which features urban pub fare and a full wrap-around bar with almost 60 beers on tap. Cafeteria 15L serves up fashionable comfort food lunch and dinner across from the Capitol before turning into a nightclub on weekend nights.
J and K streets are perfect for casual and fun dining. Here you'll find Spanish, Thai, Japanese and Bavarian cuisine, like LowBrau. Although not a local original, Old Spaghetti Factory feels authentically Sacramento, due to its location in a renovated historic landmark 1910 train station complete with a trolley you can dine in.  
A few blocks south, you'll find some of Midtown's most highly acclaimed restaurants between L Street and Capitol Avenue. The Capitol Building's nightly illuminated rotunda dome shines from the front door of Zócalo, a Mexican hospitality staple in the century-old Spanish revival Arnold Bro's building. Mulvaney's B&L's refined American menu served in a restored 1893 Sacramento firehouse is another must, as is Sibling by Pushkin's down the street with its dedicated gluten-free menu. 
R Street's lively dining scene benefits from an underlying restored historic charm due to the street's previous life as a 1910s industrial block. Fox and Goose, for example, is locally famous for its English-inspired breakfast served in a historic paint and glass facility built in 1917, and Bawk! by Urban Roots, which focuses on Cajun offerings like fried chicken and seafood, is housed in a 1913 former bread factory. Walking distance down this historic street are ice cream, donuts and boutique businesses. Toward the end you'll come to popular bistro Beast/Bounty, with a visible cooking line and antique Orchard Supply Co. exterior wall. 
East Sacramento & Elsewhere
East Sacramento is less dense than its neighbors and has several great pockets of places to eat.
Orphan offers cash-only rosemary-baked bread, banana blackberry pancakes, scrambles and smoothies for breakfast. At Folsom Boulevard, two Sacramento favorites — counter-order Italian Obo' and upscale Japanese Kru — share a building. One mile east is Allora, which serves rare wine offerings alongside seafood and pasta dishes. Look out for the dozens of corner bistros, bars and food trucks sprinkled throughout.
Stockton Boulevard runs parallel to an enormous brick warehouse that canned California fruits and vegetables for export in the 1910s, and nearby businesses also support the food culture. SacYard is an outstanding dog-friendly beer garden with live music and food trucks and capacity for hundreds. Hawk's Public House has an American menu with attached bakery, coffee and sandwich provisions shop, and Canon emphasizes the community part of eating with delicious seasonal plates designed for sharing complimented by an excellent bar program. 
South of East Sac proper, the Tahoe Park neighborhood hosts possibly the most stuff-your-face breakfast in town at Bacon and Butter. Nearby, Fixins African-American soul food and several other great Mexican and pizza options in Oak Park's Triangle District have been refurbished by former NBA player and Sacramento mayor Kevin Johnson, who grew up there. Must see, inconspicuous Butterscotch Lounge has mastered a fine dining speakeasy vibe with vinyl rock and funk tunes and indoor cooking pit where customers grill their own steaks.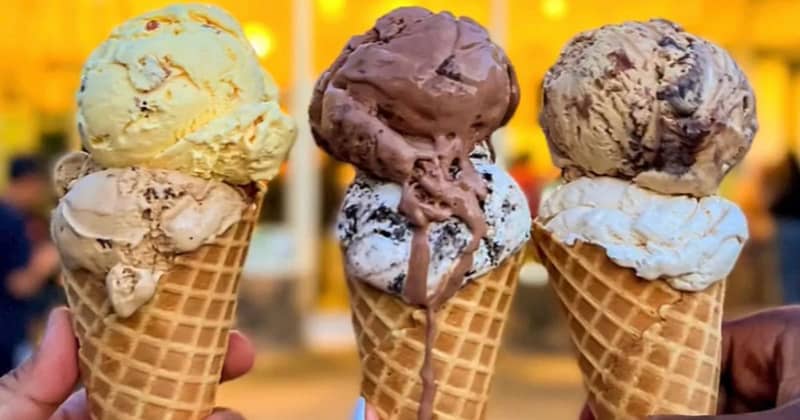 Pacific urban coffee culture has taken hold and transformed Sacramento in recent decades. Sacramento cares a lot about coffee, and dozens of local custom coffeehouses are dotted across town. For instance, take Temple Coffee Roasters, which started locally and now has several locations. Their Midtown location's white walls are complemented by a copper penny-molded floor, and they prize eco-friendly, fresh, farm-to-cup house-branded coffee. The Mill couples their locally embraced home-roasted coffee with house-made, handheld waffles. An 1860s residence has been saved and restored into Milka Coffee Roasters, where the Victorian house's parlor, dining and living room spaces are now opened up for spacious seating and sipping. These are just a few of the many places residents insist are worth visiting for coffee.
Generations-old, ridiculously delicious Sacramento dessert shops are icons locally and rival serious dessert culture anywhere. Gunther's Ice Cream's 40-plus rich and smooth ice cream flavors remain based on old school recipes from when they opened in 1940. Lines are frequently out the door of their retro midcentury building, which is a Sacramento historical landmark and is frequently recognized as the best ice cream in California. Rick's Dessert Diner's foot-tall cakes, family-sized pies and tarts in almost every eye-grabbing flavor imaginable are made daily onsite with family recipes that many people think are the best in town. A line commonly snakes around three corners of this dessert sanctuary's tiled, neon-lit Americana-filled interior.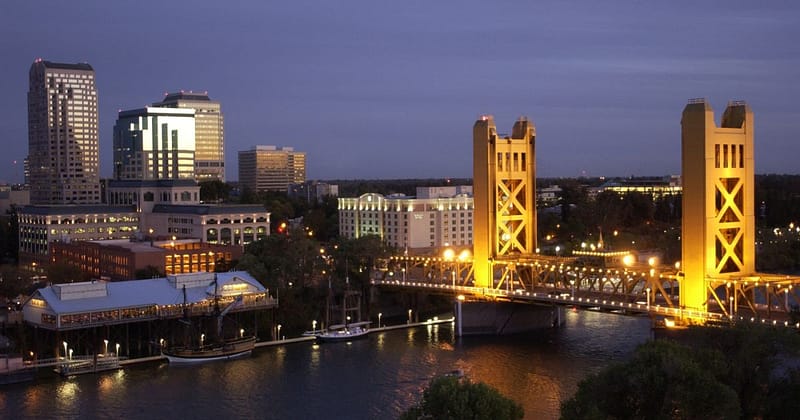 Fun Facts: 
Food and brewing culture: It

'

s hard to beat thanks to the town

'

s strong

"

Farm-to-Fork" scene using fresh ingredients from the many nearby farms.

Sacramento Kings: The Golden 1 Center is 100% solar powered.

The Fifth Capital: California

'

s legislature used four different temporary capital cities in the five years before Sacramento was picked in 1854.

"

City of Trees": This nickname refers to the town

'

s many tree-lined streets and parks, which also help lower warm summer temperatures.

Elevation: Sacramento is only about 30 feet above sea level, lower than many coastal cities! The Sierras surpass 7,000 feet only 90 minutes away. 

Carriage rides: Visitors can pay for horse-drawn carriage rides throughout Sacramento

'

s charming historic streets.
Times to visit:
Sacramento has four seasons, so be prepared for high heat, rain and great weather during shoulder seasons.

The classic

"

Fab Forties

" neighborhood becomes a must-see spectacle when it dresses up for Christmas, Halloween and the Fourth of July with lights and decorations. 
In summer, float down the American River

'

s lazy waters to escape the heat like tons of Sacramento residents love doing. Also, visit

CalExpo

, California

'

s huge state fair, which happens in Sacramento!

September is the big

Farm-to-Fork Festival

at Capitol Mall.
There's no shortage of nearby pumpkin patches and fall festivals at farms, vineyards and orchards near town, or those slightly outside town like Apple Hill.