Featured Photo: Courtesy of @bidwellcanyon
As a travel writer, one of my favorite things to write about is secret getaways to places that most Californians have never experienced. Well, here's another gem: Lake Oroville. Located 70 miles due north of Sacramento, Lake Oroville is the sleeper vacation spot that really does offer something for everyone: house-boating, fishing, biking, hiking, sailing, kayaking, sightseeing, camping, swimming, dam tours, and one heck of a lively nightlife scene at the Feather Falls Casino & Lodge.  
But first a little history. Spanish for "City of Gold," Oroville traces its roots back to the Gold Rush days when thousands flocked to the region to seek their fortune after gold was discovered along the Feather River in 1848. In 1961 construction started on the Oroville Dam to provide water to Southern California via the California Aqueduct. It was completed in 1968, and is still one of the 20 largest dams in the world, as well as the largest earth-filled dam in the nation and the tallest. In fact, it's so massive that locals drive to the dam on weekends just to jog across it (seriously). Okay, so maybe Oroville Dam isn't on your bucket list, but, like crossing the Golden Gate Bridge, it's one of those modern marvels that you really do need to see at least once in your life. Ergo, below is my suggested itinerary for your first visit to Lake Oroville. You'll sample most of the region's highlights, then have a solid plan of what floats your boat the next time you come back with the family, friends, or significant other for one of the most fun and affordable getaways in Northern California.
DAY 1: Dam Tours, Picnics, Cold Brews & Hot Slots
As much as I'd love to use a dam pun here, I will digress. But you really do have to start your trip with a visit to the Oroville Dam, Oroville's most famous site. First check into The Lodge at Feather Falls Casino (by far the finest lodging in all of Oroville), then ask the front desk for a map of the Greenline Tour — a clever idea in which a solid green line is painted on the highway that leads to the region's most popular attractions. Highlights during the tour include Riverbend Park (great for picnics), Historic Downtown Oroville, the Pioneer Museum, the Fish Hatchery, and Oroville Dam. Be sure to stop at the Lake Oroville Visitor's Center to stock up on maps and admire the view from their 47-foot high viewing tower. By now you're probably ready for dinner and a cold beer. Head back to the lodge, freshen up, then walk over to the Feather Falls Casino Brewing Company, a award-winning restaurant & microbrewery that serves nine styles of superb lagers and ales along with hearty platters of barbecue, pasta, seafood, and sushi (their sashimi plate is particularly good). After dinner, spend some time playing the slots and blackjack at the casino, then see who's playing at their music and dancing venue within the brewery. 
DAY 2: Rent A Patio Boat, Hike To Feather Falls, Go Bass Fishing, Mountain Bike, or Take A Scenic Drive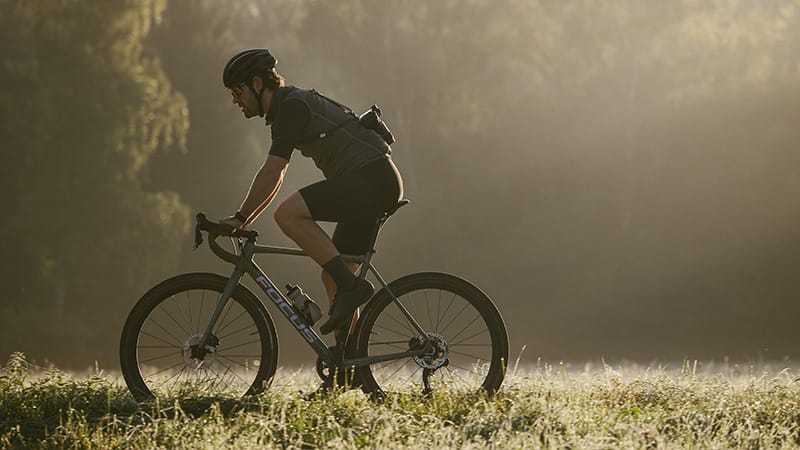 After breakfast and a Starbucks Venti at casino's Corner Deli, there are several options I recommend for Day 2 depending on your mood, hangover, or stamina.
Rent a patio boat

at the Lake Oroville Marina and explore the lake's 167 miles of shoreline (an awesome way to spend the day).

Take a full-day hike to

Feather Falls

, the sixth tallest waterfall in the continental U.S.

Take a tour of the

Oroville Dam. 

Take a scenic drive along

Feather River Canyon

.

Ride bikes along the Feather River on the 41-mile

Brad Freeman Bike Trail

.

Have a picnic along the lakeshore at the north end of the dam.

Take a walking tour of Historic Downtown Oroville.

Mountain bike the miles and miles of sweet singletrack in Potter's Ravine at the north end of the dam.
After a full day of enjoying Oroville's great outdoors, head back to Feather Falls Casino for dinner, drinks, and 24-hour entertainment.  
DAY 3: Rent A Standup Paddle Board, then Picnic And Relax Lakeside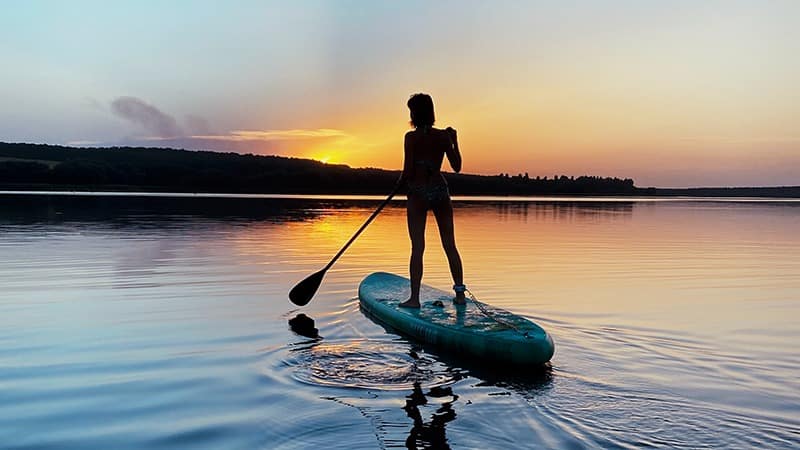 After breakfast, there are two ways I suggest spending your last day: Laying by the indoor/outdoor heated pool at the lodge (with the occasional visit to the hot tub and sauna), or spending a very relaxing day picnicking, paddling, swimming, and relaxing in the shaded green grass at Oroville's North Forebay, one of Northern California's truly secret getaways. I highly recommend renting a pedal boat, kayak, hydro bike, canoe, or paddle board at the North Forebay Aquatic Center — open daily from 10am to 7pm — and paddling around the placid Forebay. For more information about all the fun and affordable things there are to see and do in and around Oroville, log onto lakeoroville.net and featherfallscasino.com.