When people think of Alfred Hitchcock, shadows and fog loom large. The director of over 50 feature films, Hitchcock's ability to conjure an atmosphere of dread and foreboding was often aided by his affinity for setting his pictures in iconic California location that were no strangers to fog themselves.
Following his start making British silent films, Hitchcock made his way to Hollywood, where he quickly established his legendary reputation as a master of suspense. Though always game to filming on-location in far flung corners of the world, the varied, enchanting landscapes of California — as well its equally diverse inhabitants — proved to be a reoccurring fascination for the filmmaker.
As a result, a number of Hitchcock's most cherished classics were shot up and down the Golden State. For those interested in a deeper dive, the book Footprints in the Fog is focused exclusively on the subject and offers tons of insight and rich details into the production and thought-process behind classics like the San Francisco-set Vertigo and or the Santa Rosa-indebted Shadow of a Doubt.
In celebration of Fogust — a summer month known to Northern Californians for its decidedly Hitchcockian lack of sun and heat — we've put together an official tour which highlights a selection of the director's most iconic stateside film locales.
Featured Photo: Vertigo trailer still at Fort Point
Uncle Charlie's House (904 McDonald Avenue, Santa Rosa, CA 95404)
Santa Rosa Railway Station (9 4th Street, Santa Rosa, CA 95401)
Headlined by the star power of a young Teresa Wright and Joseph Cotton as the bone-chillingly creepy Uncle Charlie, Shadow of a Doubt was shot almost entirely in wine country's Santa Rosa. One of the suspense thriller's main set pieces is Charlie's home, which can still be visited today. Located at 904 McDonald Avenue, the house was actually hand-picked by Hitchcock while doing advanced location scouting on the project. As Marin Magazine's Peter Crooks amusingly noted, the homeowners at the time apparently got so excited about the opportunity that they gave their aging Victorian a makeover before filming began. As a result, Hitchcock and his team were forced to "re-ugly" the property up. Another important scene in the film takes place at Santa Rosa's train station, which is also still around, albeit no longer to service trains but instead as a tourism center.
Fort Point (Long Ave & Marine Drive, 201 Marine Drive, San Francisco, CA 94129)
Mission San Juan Bautista (406 2nd St, San Juan Bautista, CA 95045)
The chemistry between stars James Stewart and Kim Novak is but one of many things that solidified Veritgo as one of Hitchcock's masterpieces. Another was its setting: mid-century San Francisco. A feast for the eyes, Vertigo includes everything from shots of the iconic Legion of Honor museum (where the fictitious "Portrait of Carlotta" resided) to Novak's Madeleine taking a suicidal leap beneath the Golden Gate Bridge at Fort Point. In truth, a full day or more could be dedicated to traversing the memorable places just within San Francisco that were featured in film. But for the full experience, one must also include Big Basin Redwoods State Park, which stands-in for Muir Woods in the movie, as well as the setting for the film's climatic finale: Mission San Juan Bautista in San Benito County. Unfortunately, the latter's iconic tower was destroyed even before Veritgo was filmed there but fret now as there is still plenty of cinematic energy pulsing in the old mission.
Tides Wharf & Restaurant (
835 Bay Hwy, Bodega Bay, CA 94923
)
Potter Schoolhouse (
17110 Bodega Ln, Bodega, CA 94922
)
Hitchcock's late-career thriller The Birds owe a great debt to Bodega Bay. A film that fully crosses over into the sphere of horror, its plot has become fully intertwined with the sleepy NorCal coastal city that serves as its setting. Though the Daphne DuMaurier short story upon which the picture is based was set in an English seashore village, the quiet, foggy auspices of Bodega Bay proved a more-than-fitting alternative for the film, which stars Rod Taylor, Jessica Tandy, and Tippi Hedren. In terms of places to visit, the Tides Wharf & Restaurant (which has since expanded into a hotel as well) enjoys significant screen time as a safe-haven for characters seeking shelter during an avian attack. There's also the 150-year-old Potter Schoolhouse. Though today a private residence, it still retains a classroom from the former school which continues to look just as it did in The Birds. For more suggestions, just ask the locals as many of Bodega Bay residents still revere their town's relationship to the film.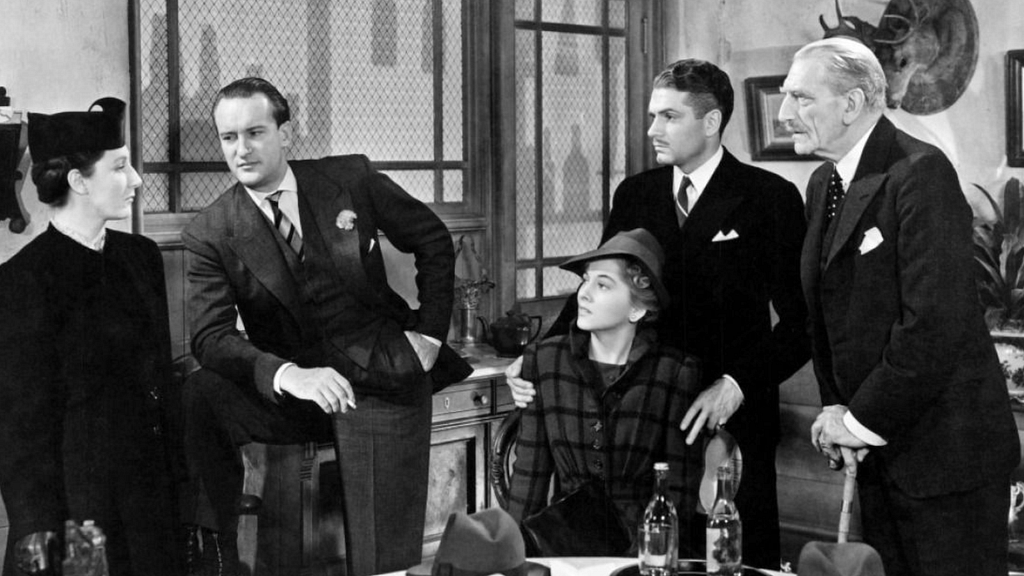 Point Lobos State Natural Reserve (
62 CA-1, Carmel-By-The-Sea, CA 93923

)
Somewhat shockingly, Rebecca was the only film of Hitchcock's career to receive a coveted Best Picture Oscar. Also based on source material from Daphne DuMaurier, the romance-mystery stars Laurence Olivier and Joan Fontaine in a picture-perfect love story that rapidly devolves into suspicions of murder. To find a setting befitting of wealthy widower Maxim de Winter (Olivier), Hitchcock relied mainly on studio sets to create the grand splendor of Manderley. Notably, however, exteriors of the estate were shot in several California sites, including Point Lobos State Reserve. Located three miles south of Carmel, Point Lobos is widely-regarded as a crown jewel of the state's robust park system. For Rebecca, the site was used to stand in for the cliffs of Monte Carlo, where Maxim first meets Fontaine before taking her as his second wife.
North by Northwest (1959)
"Cropduster Junction" (12168 Corcoran Road, Wasco, CA 93280)
Trying to decide on the most memorable scene from North by Northwest is no easy task. For many, it's hard to beat the climax, which finds Carey Grant scampering for his life over the heads of past presidents atop Mt. Rushmore. But another compelling option is the arrival of the infamous crop duster that gives overhead chase as Grant embarks on a sprint for survival (Grant fearing for his life a running theme). The location for this memorable moment is truly in the middle of nowhere. To be more exact, you'll find it in California's Central Valley in Wasco at the intersection of Corcoran Road and Garces Highway. After taking in the desolation, as an added bonus, one can also easily continue along Highway 99 to Bakersfield which is where some shots of Janet Leigh's frantic road trip in Psycho were filmed.