Maybe your destination is the Monterey or Carmel, or maybe you're just passing through on your way to the Bay Area or SoCal, but one thing is for sure — here, you can not only eat well, but take in some of the most impressive views in the entire state. The Monterey Peninsula is replete with options for every craving. Are you into hearty breakfasts and international flavors? Or are you more of a bread and pastry person? Well, you can find top-of-the-line baked goods sprinkled throughout the region. Here are our Monterey Peninsula Breakfast winners for 2023, selected by our editors — look for our readers' choice winner, selected by our audience.
Monterey Peninsula Breakfast Map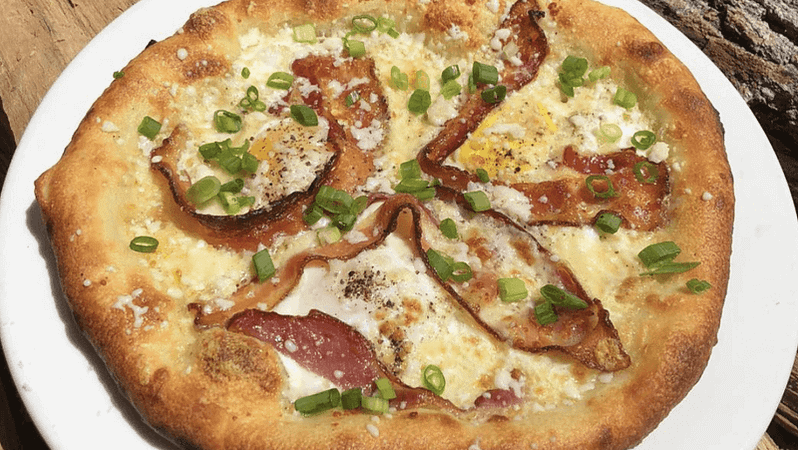 A carb-paradise nestled amongst towering redwoods, there's no place better to take in the beauty of the Santa Lucia mountain range than from the patio at Big Sur Bakery. A double-digit price tag for a loaf of sourdough seems dubious, but believe us, the quality here is unquestionable. Whether it's a wood-fired pizza, croissant — the ham and cheese is flaky and flawless — or one of the seasonal strudels, this is morning fuel you won't forget. bigsurbakery.com
1130 Fremont Blvd. #201, Seaside
831.394.3238
The massive omelets would be enough (check out the chili verde with pork, jack cheese, avocado and sour cream). They are but the beginning, though, joined by aggressive eggs Benedicts, lavish French toasts, thick bacon waffles and crispy fried chicken. Throw in biscuits and gravy, corned beef hash, big breakfast burritos—complemented by family ownership, small-town service and cute kitsch and you've got a community classic hidden in a strip mall. bclubrestaurant.com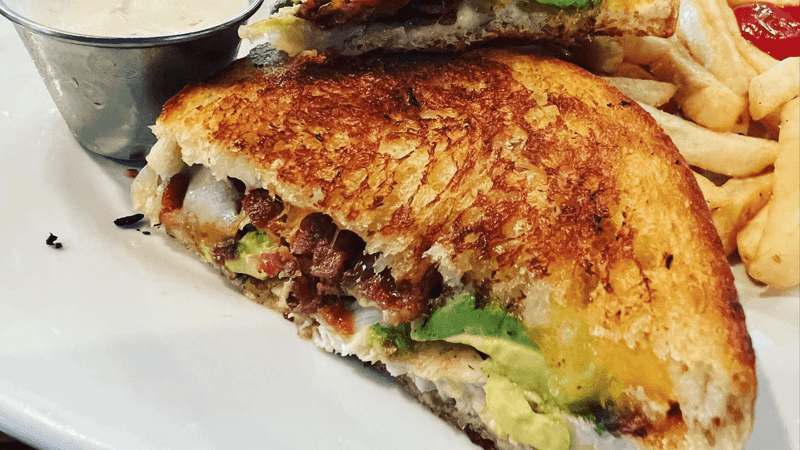 1760 Fremont Blvd., B-1, Seaside
831.394.2887
The relatively new young mom-and-pop spot does standards like scrambles, pancakes, Benedicts or fried chicken and waffles with aplomb, but the real strength is creative comfort food, often with a little Polynesian-Filipino spark. Note the pork belly and eggs, loco moco and adobo pork belly fried rice. An important heads up: There were already lines out the door before they added a cocktail menu, so plan accordingly. thebutterhouse.com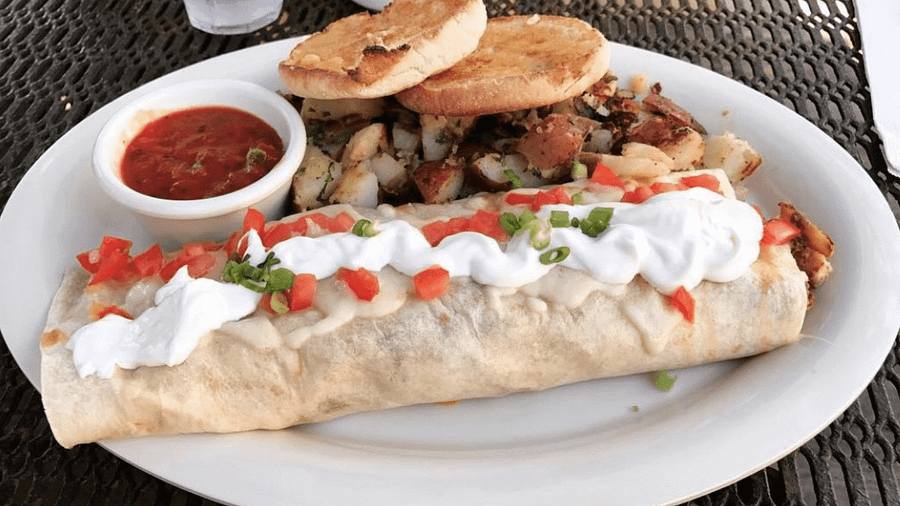 The approach sounds simple enough, as their website states: "good, old-fashioned, down home American cooking, [complemented] with great friendly service." But if every breakfast spot could do it as well as Awakenings, they'd all start serving free coffee to help make the wait for a seat go faster too. They expanded to a larger space up the block from the original, but it's still as packed as popular plates including the "belly buster" skillet, Sonoran frittata, overloaded omelets and "wheatberry" pancakes. The inland outpost in Oldtown Salinas is just as popular for the same time-tested qualities. firstawakenings.net
The downstairs corner cubby hole that From Scratch occupies at the flowery Barnyard Shopping Center is easy to overlook, but the flavors are anything but. One item to prioritize for my appetite: the crab Benedict with poached eggs and homemade hollandaise over fresh crab meat, mushrooms and onions on a Wolferman's English muffin. Guy Fieri and Robert Irvine of TV celebrity chef fame go for the cheddar cheese biscuits layered with a yummy housemade sausage patty and harmonious sausage gravy. fromscratchrestaurant.com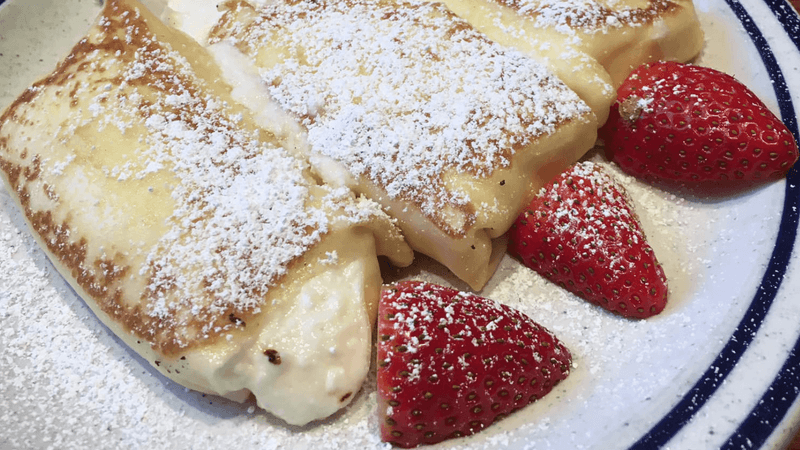 Carmel-by-the-Sea may not have addresses, but it has a bunch of great breakfast spots. Little Swiss ranks at the top, so old school that there's no website or even a functional Facebook page, which reveals their priorities are in place. Those include fresh-daily cheese blintzes, Spanish omelet, and corned beef hash with eggs, hash browns and English muffin for around $10. The rustic little booths and hand-painted murals add to the family-friendly atmosphere, and homemade caramel flan or apple strudel helps sweeten the vibe too.
Loulou's Griddle in the Middle
Municipal Wharf 2, Monterey
831.372.0568
The footprint of the place is small, but the attention to detail and personality of the waitstaff is large. Unique collectible salt shakers sit at each little booth and atop the picturebook kitchen counter. The taste spectrum runs through homespun dishes like the "squiddle" calamari and eggs, "hubcap" griddle cakes and shrimp-crab "seafood reef rider" three-egg omelets. Dockside windows and outdoor seating on Monterey's commercial wharf unlock great views too. loulousgriddle.com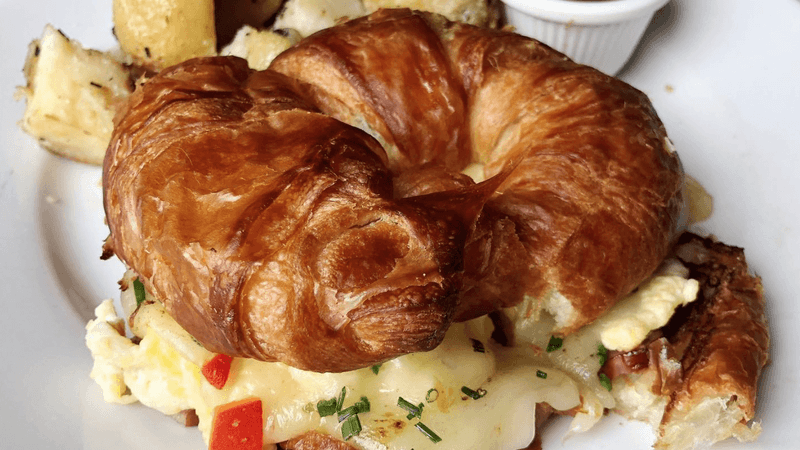 This adorable Pacific Grove destination has gotten so popular — for its cozy-cute context and crave-making items like cinnamon brioche French toast, fluffy house frittata and smoked salmon potato pancake — that the only reason not to go would be the wait. (Which isn't so bad, given Lighthouse Avenue's charm to explore in the interim.) The tasty update there: One of its co-owners just opened Winston's a few doors down, with the same sense for setting and execution, with an arresting menu all its own. The 600 Lighthouse stretch might be the best breakfast block on the Peninsula. redhousecafe.com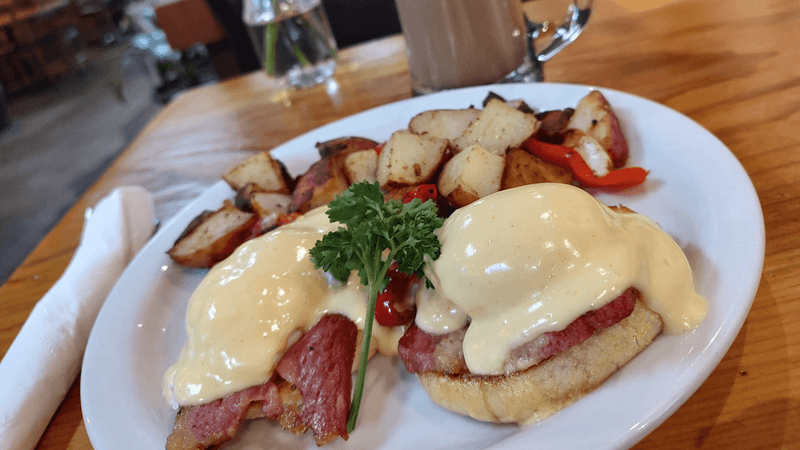 If it's true that you can verify breakfast cred by the quality of the potatoes, that bodes well here. For the carb-adverse, the prominent options extend well beyond, with Steinbeck omelets, jalapeño popper omelets, feta-tomato-basil omelets and serious Benedicts like the smoked salmon, Pate's Fave (fresh tomato and basil) and the Santa Barbara (with smoked turkey and avocado). Great beignets too, with beer-for-breakfast plays worthy of the beer garden nomenclature. trailsidecafecv.com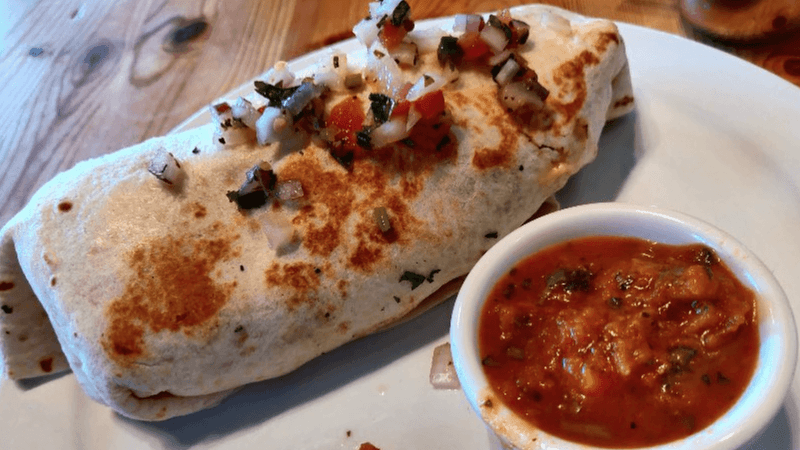 Wild Plum deserves accolades for its long-running and locally unrivaled leadership in vegetarian and organic sourcing. But that would matter little if the buttermilk cakes, sun-dried tomato-and-goat cheese "steamers," tofu scrambles and breakfast tacos didn't taste so good. Meanwhile, the house baked goods — including the bear paws, cinnamon rolls and danishes — prove some of the most memorable by the bay too. thewildplumcafe.com
More Local Favorites on the Monterey Peninsula
Monterey Peninsula Breakfast Map