Tri-Valley, a triangle-shaped wine region about 30 miles southeast of San Francisco, is known for its pleasant Mediterranean climate, and the historic downtowns of Pleasanton, Livermore, and Danville. Think of it as an affordable, crowd-free, and closer alternative to Carmel and Napa, yet with all the same alluring attractions: wine tasting, boutique shopping, farmers markets, fine dining, hiking trails, and world-class golfing, all within easy driving distance of the Bay Area.
Featured Photo: Courtesy of FASTILY
Livermore Valley Wine Tasting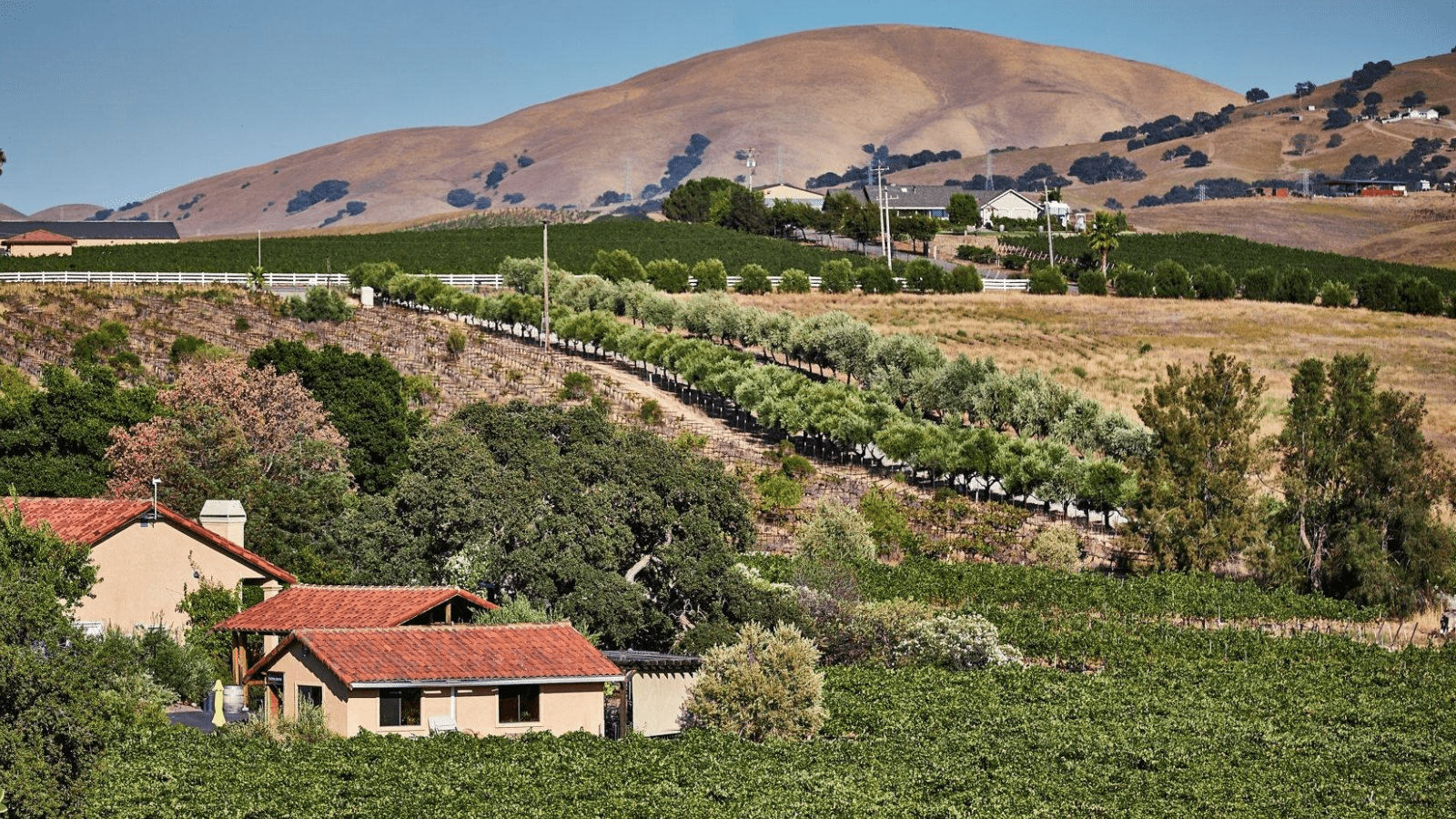 When you mention "Wine Country," most people think of Napa or Sonoma. But true wine geeks have long known that some of Northern California's best wine and wine tasting experiences can be found well beyond these valleys, often at family-owned wineries tucked away on one-lane roads that would be impossible to find if it weren't for signs pointing you in the right direction. It's experiences like these — casual yet captivating conversations with winemakers as you savor the fruits of their years of hard work — that make visiting these esoteric wineries worth the effort, and a prime example is a trip to Livermore Valley Wine Country.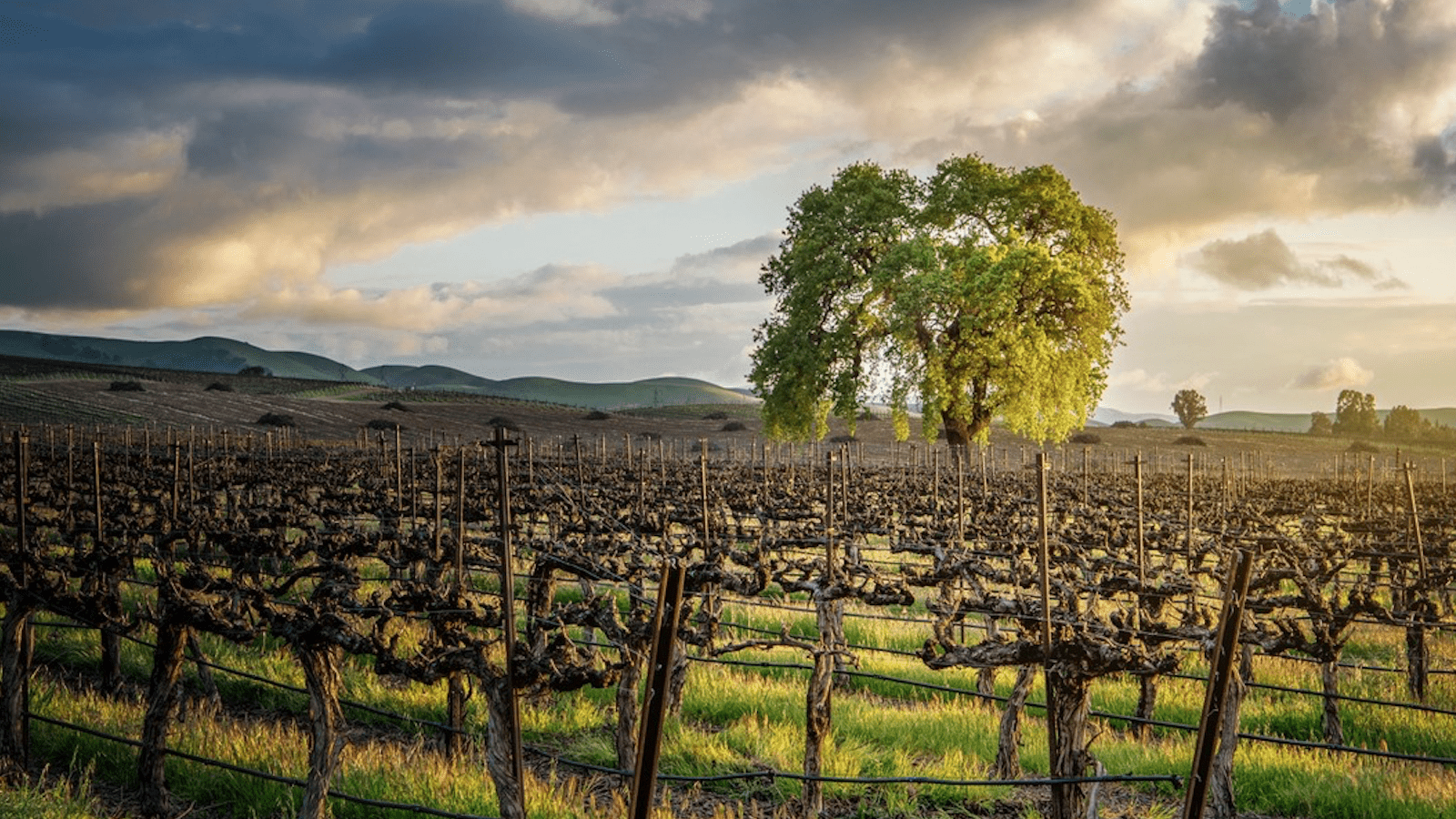 I've been blowing through Livermore Valley Wine Country, a.k.a. Tri-Valley, on my way to Yosemite for decades, and it wasn't until recently that I spent a wonderful weekend here wining, dining, and losing badly to my girlfriend in bocce ball. It turns out Robert Livermore planted the first commercial vines on these rolling hillsides in 1840, and pioneer winemakers such as C. H. Wente and James Concannon recognized the area's winegrowing potential as well and founded their iconic wineries here in the early 1880s (in fact, Livermore Valley captured America's first international gold medal for wine in 1889 at the Paris Exposition). There are more than 40 wineries within the Livermore Valley Wine Country, all within easy driving — or biking — distance from each other. In fact, a bicycle tasting tour of the valley is a great way to experience the region. You can even take BART to the Dublin/Pleasanton station and pre-arrange to have a limousine pick you up, take you wine tasting, and bring you back to the station that evening, thus avoiding the need for a designated driver.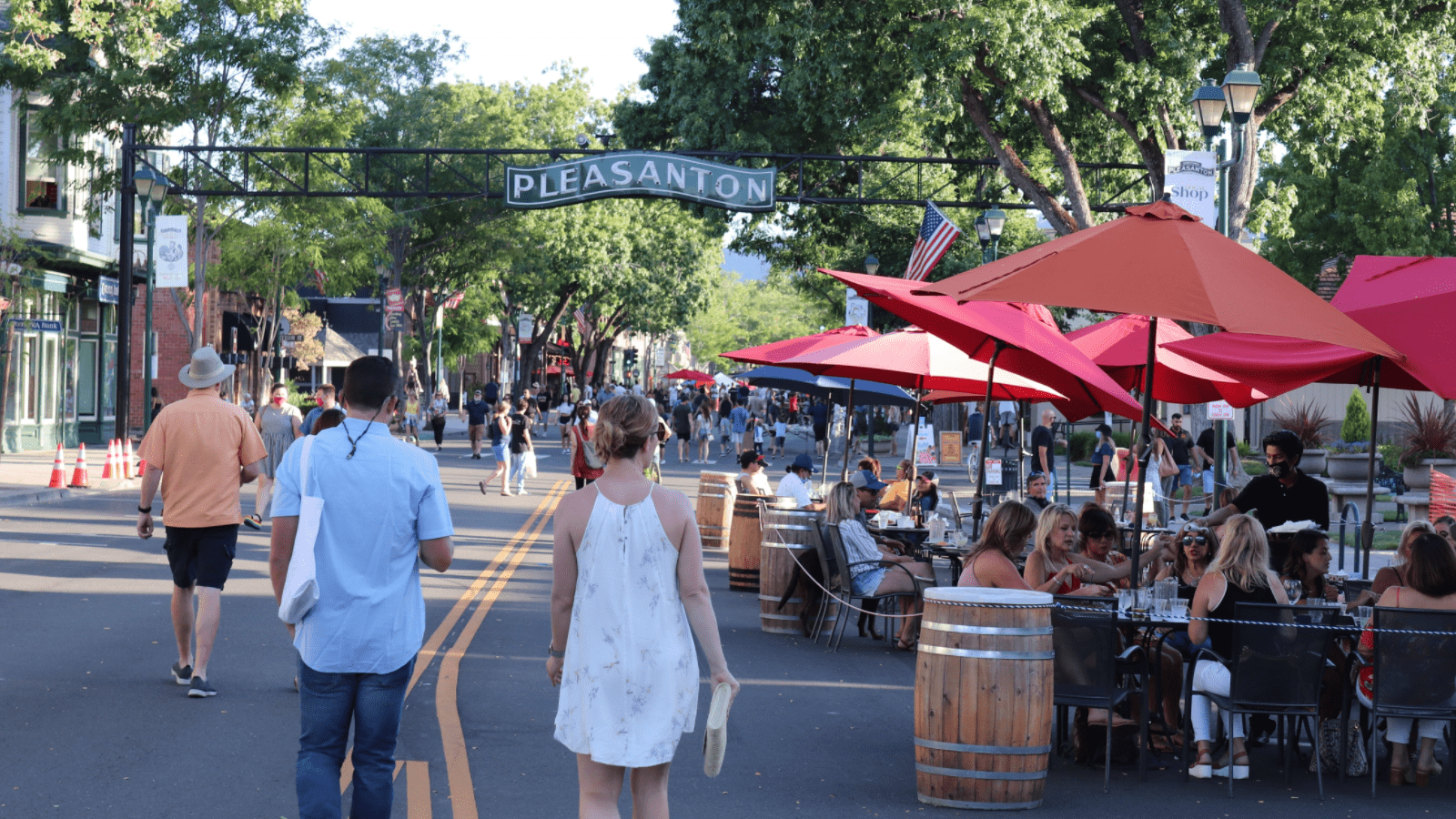 Downtown Pleasanton is equally laid-back and… well… pleasant. Its wide tree-lined sidewalks are ideal for strolling past the numerous boutique stores, wine shops, and cafes with patio seating. It, too, is steeped in history; within walking distance of each other are numerous buildings that date back to the mid-19th century, built in Gothic Revival, Italianate, Colonial Revival, and Queen Anne styles. In fact, it was so picturesque that in 1917, Pleasanton became the backdrop for the film Rebecca of Sunnybrook Farm.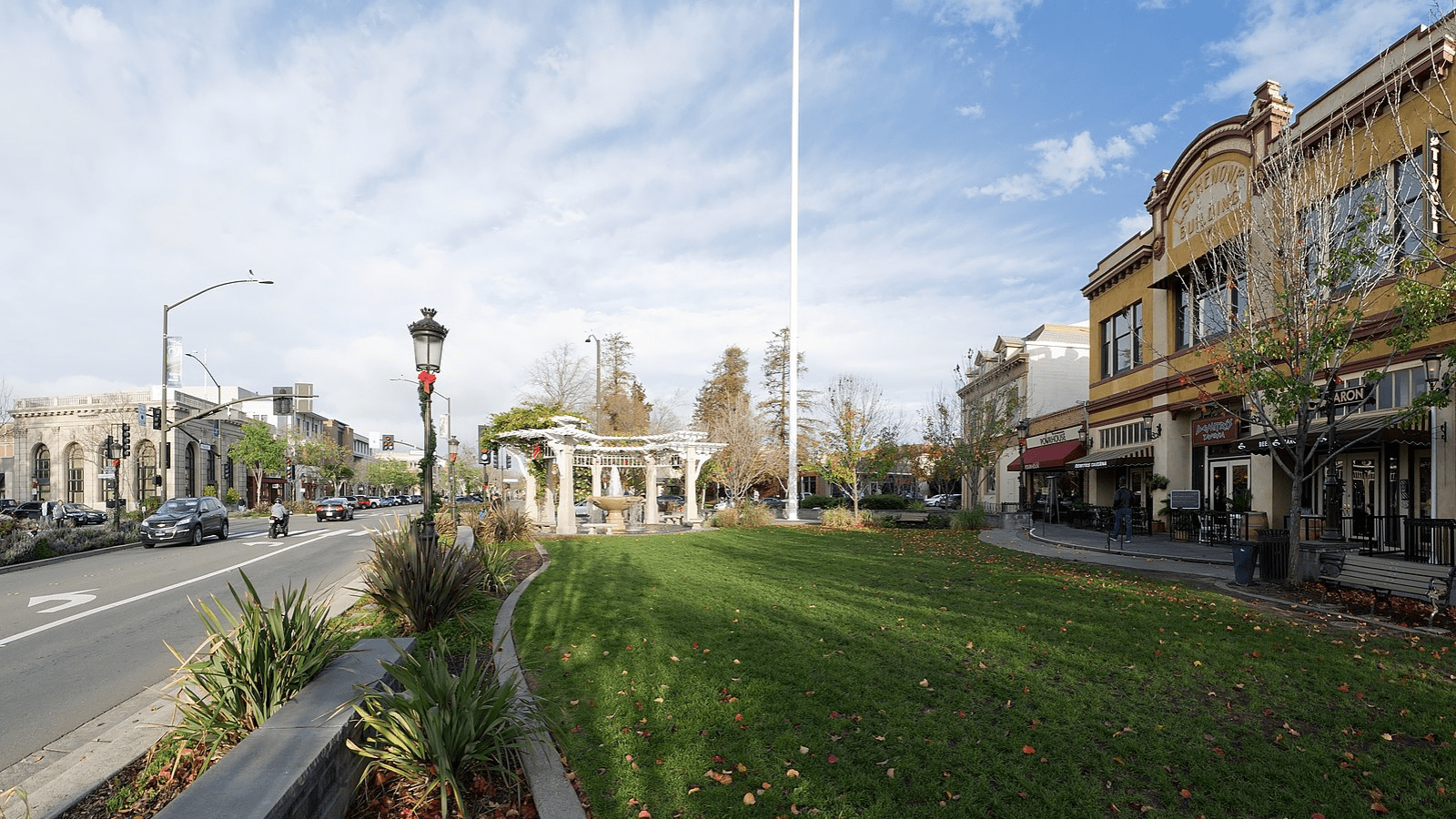 After the discovery of gold in California, Livermore became a popular stopping point for prospectors headed for the Mother Lode country. And due to its Mediterranean climate, many families found it a good location to grow wine grapes, which also helped contribute to the development of the early city. One of the popular attractions here is the Livermore Year-Round Sunday Farmers' Market, which runs every Sunday from 9am to 1pm at Second Street between J and K streets. For more information about all three of these idyllic downtown destinations, log onto trivalleycvb.com.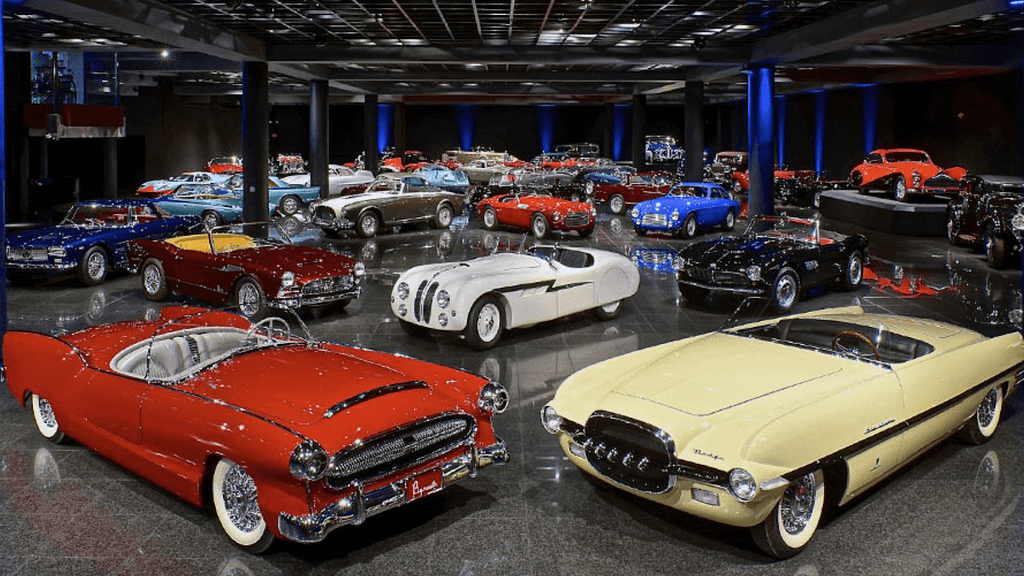 You've been warned: If you come to the Blackhawk Museum with an auto enthusiast, you'll have to drag them out of here. You don't even want to know how much it cost to build this beautiful museum and stock it with some of the most rare and gorgeous autos ever built. The 70,000-square-foot nonprofit museum was built in 1988 to house and display some of the finest automotive treasures in the world, and there's no other place on the planet quite like it.
The Blackhawk Auto Museum houses about 90 cars built throughout the world, many of which are on loan from collectors. It's not only the historic significance of these super-exotic cars that's impressive, but also the artistic inspiration behind them. Each one is a work of art, a rolling sculpture conceived by the world's leading designers and engineers. Some of my favorites include the retro-sleek Dodge Firearrows, Alfa Romeo BAT concept cars (which really do look like a bat) and the American-made Duesenberg convertible — the sports car of choice for Clark Gable and Gary Cooper. Even if you're not a car nut, the Blackhawk Museum is a must-stop for anyone visiting the Tri-Valley region who appreciates art and design.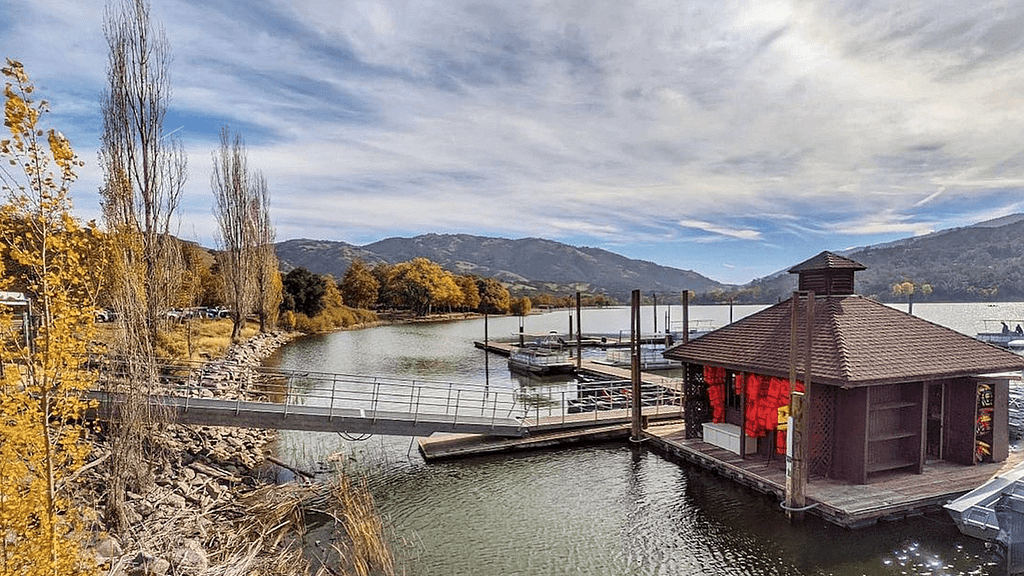 Tri-Valley is at the epicenter of the East Bay Regional Park District, which operates 65 parks covering more than 100,000 acres and 1,150 miles of trails. My favorite park of the bunch — which hardly anybody outside of Tri-Valley knows about — is Del Valle Regional Park, set deep in a valley framed by oak-covered hills about 10 miles south of Livermore. This dog-friendly park has everything you could want for an outdoor getaway: a five-mile-long warm lake that's ideal for swimming — there are two swimming beaches with lifeguards — and bass fishing (it's also stocked regularly with trout and catfish); a marina that rents motorboats, patio boats, peddle boats, canoes, and kayaks; the Del Valle Family Campground with 150 sites; dozens of miles of horseback and hiking trails, including the Ohlone Wilderness Trail with 28 miles of scenic back country trail; and even boat tours of the lake led by Park Naturalists.
If you are an avid mountain biker like me, then you also want to check out the 5,271-acre Pleasanton Ridge Regional Park, one of the prettiest parks in the East Bay that straddles a mountain ridge with postcard views of Pleasanton and Livermore Valley. The multi-purpose trail system is also popular with hikers and horseback riders.
The Purple Orchid, Livermore — a quiet bed & breakfast with a spa is set amidst Livermore's rolling hills and is a popular setting for weddings.
The Rose Hotel, Pleasanton — perched on the edge of downtown for easy access to coffee shops and restaurants, the hotel has the feel of a Grand Dame with a sweeping staircase in the lobby and fireplaces in some rooms.
In Pleasanton, Sabio on Main is known for its broad patio and expansive menu of tapas and shareable snacks (chicken sliders, smoked spare rib and cabbage empanadas).
In Livermore, Range Life is dedicated to seasonal fare, its menu changing daily to accommodate the freshest farm fare. Local halibut crudo with Brokaw Ranch grapefruit and capers may give way to fritto of broccoli and maitakes with Mendocino chèvre & last summer's peppers.
In Danville, Revel Kitchen & Bar serves up fresh oysters, sashimi grade ahi tartare and mac 'n cheese with three cheese and bacon and original cocktails like Ayva's Garden with gin and quince shrub.
Livermore is considered California's oldest wine region — the first wine grapes were planted here in 1797.
Stand in front of the giant door built into a solid rock wall. This is the entrance to Wente's wine caves.