When I was a kid my mom would retain her sanity each summer by sending me off on a 10-day YMCA backpacking trip with a bunch of strangers (which, by the way, I highly recommend for all you over-protective parents out there). Not only did these hiking trips get me out of the house and into the mountains, they also taught me life-long lessons about ecology, weather, navigation, and self-reliance.
So do your kids a confidence-building favor and take them hiking this summer — they'll forgive you in the end.
Photo Credit: Hyung Park/AllTrails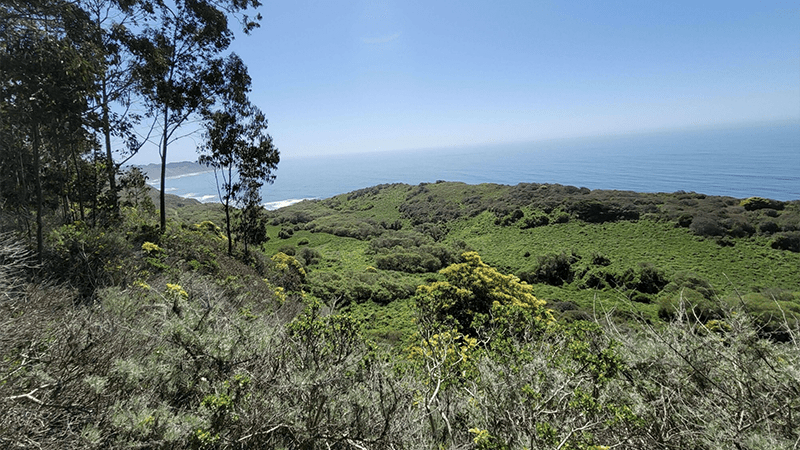 Point Reyes National Seashore
Some of Point Reyes National Seashore's best and least crowded highlights are accessible only on foot, such as Alamere Falls, a freshwater stream that cascades down a 40-foot bluff onto Wildcat Beach. Load up your day pack with sandwiches and drinks, bring your camera, park at the Palomarin Trailhead, and get ready for one of the finest hikes on the California coast.
The 7.5-mile out-and-back day trip will take you past lakes, through towering groves of eucalyptus, and breathtaking views of the Pacific Ocean. Enjoying a well-earned picnic lunch at the falls is one of the most enjoyable ways to spend a sunny day in the Bay Area.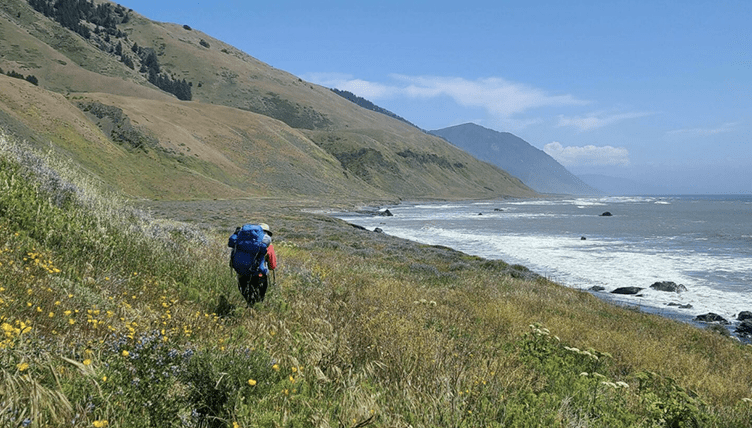 Along with fishing, the most popular Lost Coast activity is hiking, and the mother of all hiking trails here is the Lost Coast Trail, which passes through the King Range National Conservation Area. For people who love to hike, it's the ultimate weekend excursion, a 25-mile one-way trek that meanders along oceanside bluffs, tidepools, and miles of pristine beaches.
It's usually done via a two-car shuttle system, though the Shelter Cove Campground, Market & Deli provides maps of the King Range trails and can help arrange shuttle service. If you would rather stick to shorter, easy day hikes, the best is Mount Chemise Vista Point, located near Whitethorn. The less than five-mile trek only takes a few hours, and offers incredible views of lush canyons and the shimmering Pacific.
The East Bay Regional Park District operates 65 parks covering over 100,000 acres and 1,150 miles of trails that hardly anybody outside of the Tri-Valley region knows about. My favorite park of the bunch is Del Valle Regional Park, set deep in a valley framed by oak-covered hills about 10 miles south of Livermore. This dog-friendly park has everything you could want for weekend outdoor getaway (swimming, boating, camping, fishing, biking), including dozens of miles of hiking trails such as the Ohlone Wilderness Trailwith 28 miles of scenic back country trail.
I also highly recommend spending some time hiking through the 5,271-acre Pleasanton Ridge Regional Park, one of the prettiest parks in the East Bay that straddles a mountain ridge with postcards views of Pleasanton and Livermore Valley. The multi-purpose trail system is also popular with mountain bikers and horseback riders.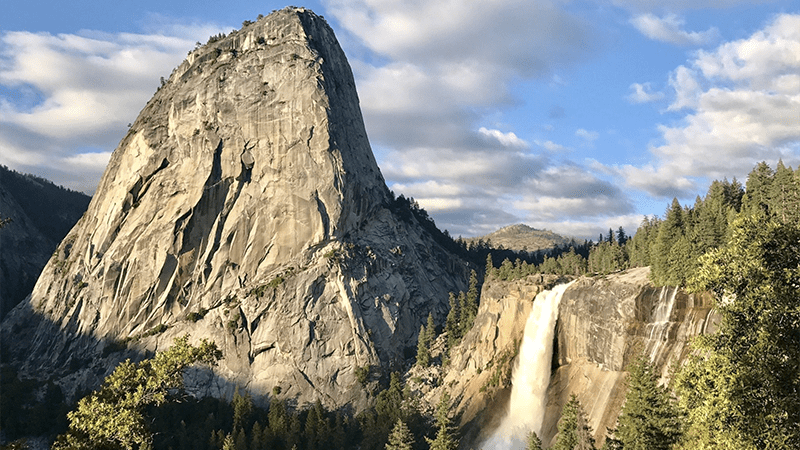 It always amazes me to meet people who've lived in California for years and have never explored Yosemite National Park —inconceivable! Day hikers in the valley have a wide variety of trails to choose from, and all are well-charted on the visitors' map. The best beginner hike is the Mirror Lake/Meadow Trail, a 2-mile round-trip walk (5 miles if you circle the lake) that provides a magnificent view of Half Dome.
More strenuous is the popular hike to Upper Yosemite Falls, a 7.2-mile round-trip trek with a spectacular overview of the 2,425-foot drop. The granddaddy of Yosemite hikes is the very steep ascent to the top of 8,840-foot Half Dome, a 17-mile, round-trip, 10- to 12-hour-long thigh-burner that requires a bit of gusto and the nerve to hang on to climbing cables anchored in granite — clearly not a jaunt for everyone. And if you're looking for more information on Yosemite lodging, click here.
Big Sur's Ventana Wilderness consists of 167,323 acres straddling the Santa Lucia Mountains, replete with waterfalls, deep pools, and thermal springs. The wilderness offers 237 miles of hiking trails encompassing some of Big Sur's most spectacular coastline. One of my favorite hikes is to McWay Waterfall at Julia Pfeiffer Burns State Park.
Take the trail from the parking area at McWay Canyon, which leads under the highway to a bluff overlooking the 80-foot-high McWay Waterfall dropping directly into the ocean (it's an easy trek). It's less crowded here than at Pfeiffer–Big Sur, and there are miles of trails to explore in the 3,580-acre park.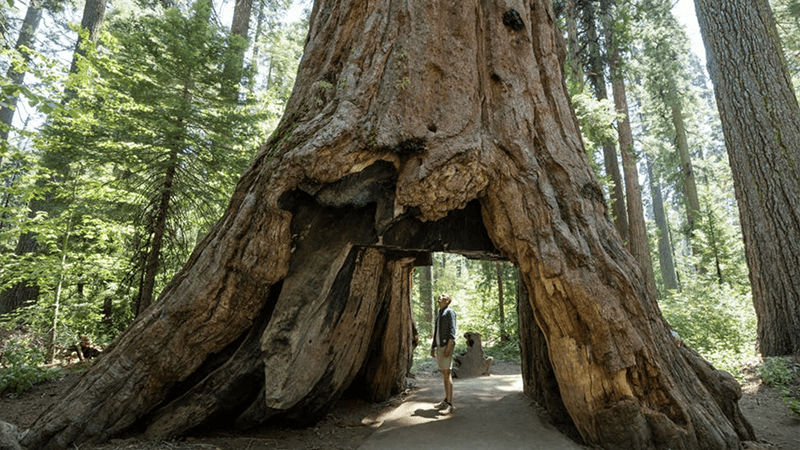 The best way to experience Redwood National Forest is to get out of your car and lace up the hiking boots. The short Fern Canyon Trail leads through an unbelievably lush grotto of ferns clinging to 50-foot-high vertical. Lady Bird Johnson Grove Loop is an easy self-guided tour that loops 1 mile around a lush grove of mature redwoods.
Closer to shore is the Yurok Loop Nature Trail, a 1-mile self-guided trail that gradually climbs to the top of rugged sea bluff (with wonderful panoramic views of the Pacific), and you'll also enjoy the Boy Scout Tree Trail, a 6-mile round-trip trail through a lush, cool, damp forest brimming with giant ferns and majestic redwoods.
But the real reason you came here is to see some seriously tall trees, right? To see one of the world's tallest trees — 365.5 feet tall, 14 feet in diameter, and over 600 years old — it'll take some effort. The 4-hour drive/hike expedition to Tall Trees Grove is limited to the first 50 permits, but it's an experience you'll never forget.
After driving to the trailhead, you have to walk a steep 1.3 miles down into the grove, but it's a small price to pay for a photo of you hugging one of the world's tallest trees.
Lassen Volcanic National Park
In addition to its geothermal attractions, Lassen Volcanic National Park is loaded with of lush forests, flower-filled meadows, and more than fifty postcard-pretty lakes. In fact, it's an outdoor enthusiast's dreamland, offering hundreds of miles of hiking trails and backcountry camping.
The most popular hike in the park is the Lassen Peak Trail, a steep 2.5-mile climb from the Park Road to the top of the 10,457-foot peak. The breathtaking 360-degree view, however, makes the effort worthwhile. The round trip takes about four to five hours, so be sure to pack a lunch and bring plenty of water.
The 24,000-acre Pinnacles National Park is one of the Bay Area's best weekend hiking destinations, and I'm betting you never even heard of it. Located southeast of Salinas, Pinnacles consists of hundreds of towering crags, spires, ramparts, and hoodoos—the eroded remains of a volcano formed 23 million years ago.
Pinnacles is also haven for bird-watchers, home to six endangered California condors and one of California's largest breeding populations of raptors (bring binoculars). You could spend days here, but it's possible to cover the most interesting features in a weekend.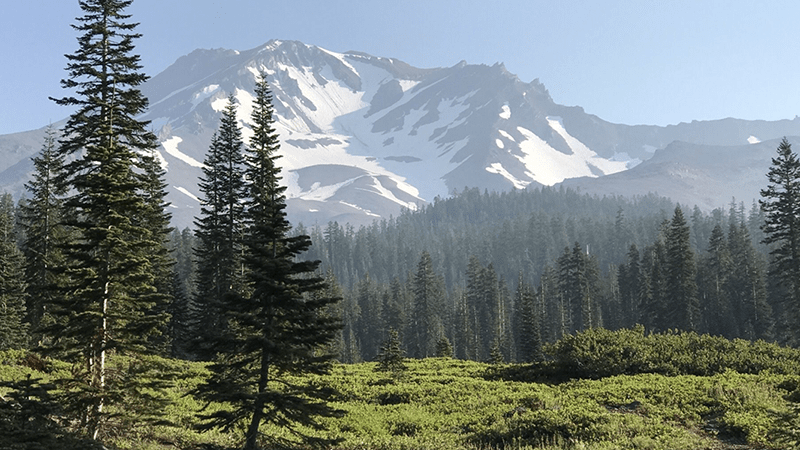 Okay, so it'll probably be one of the most challenging hikes in your life, but the reward — summiting the mighty Mt. Shasta — is a moment you will never forget, and the views are mind-blowing. Mount Shasta attracts thousands of hikers from around the world each year, from timid first-timers (like my mom) to serious mountaineers who search for the most difficult paths up.
The hike isn't technically difficult, but it's a demanding ascent that takes about 8 hours of continuous exertion, particularly when the snow softens up. All the requisite equipment can be rented in town at the Fifth Season mountaineering store (thefifthseason.com), and if you'd rather hire a guide, contact Shasta Guides (shastaguides.com).
Those who aren't up for a strenuous climb can drive up to Bunny Flat and take the easy Overlook Loop Trail. 
At 14,505 feet, Mount Whitney is the highest summit in the Lower 48 states. It's one of the highlights of Sequoia National Park, a land of alpine lakes, deep canyons, and towering granite peaks. Unlike Mount Shasta, it doesn't take any special equipment to summit Mount Whitney, just a lot of stamina.
In fact, almost half the people who attempt the 22 mile-round-trip, including those who camp partway up, don't reach the summit. Weather, altitude, and fatigue can stop even the most prepared hiking party, but the reward for summiting is a view you'll never forget.