Photo Courtesy: Paige Green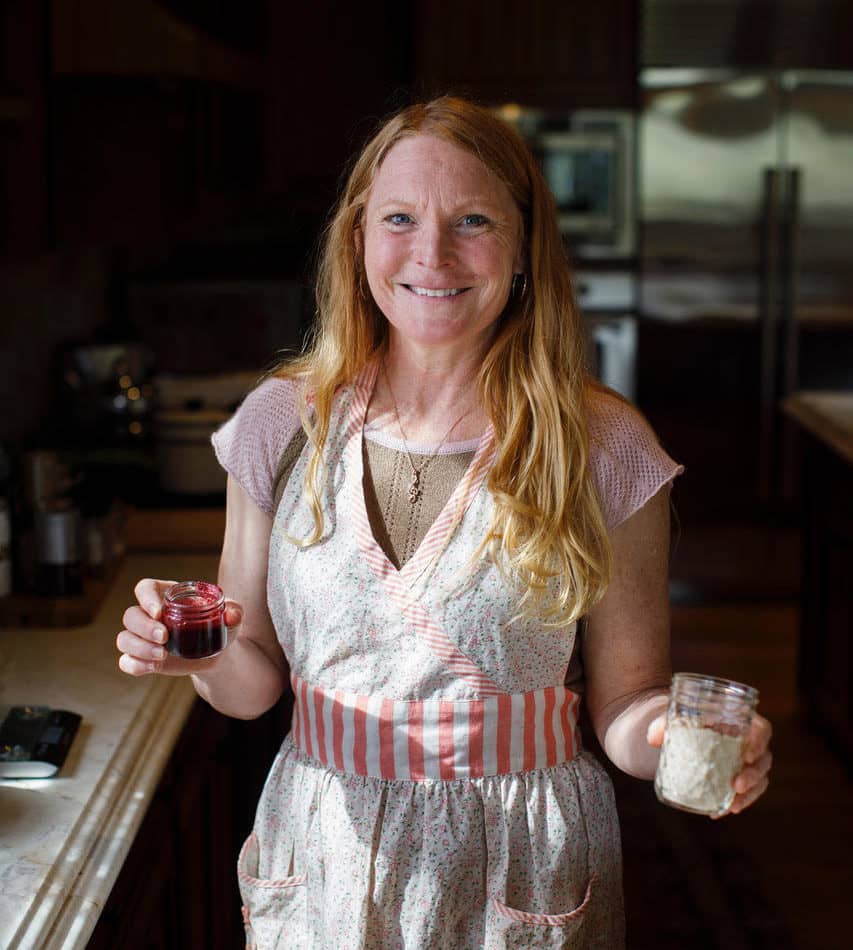 Remember when PowerBar first came out in 1985? If this was before you were born, the important thing to know is these nutrition-packed maple and chocolate treats launched the entire sports and energy bar category. Now, founder Jennifer Maxwell, is at it again with the launch of the new JAMBAR all-organic energy bar.
The 100% real food energy bar combines innovative proteins derived from sunflower seeds, gluten-free ancient grains, such as quinoa, brown rice and sorghum, and authentic sweeteners from nature, such as maple syrup and honey, to maximize nutrition and taste. As a nutritionist and food scientist, Maxwell dedicated the last four years to developing an organic, nutritious bar using only real food ingredients of premium quality. "As a nutritionist, I've been fascinated by the advances and innovations in food technology. As a mother and an athlete, there wasn't really a bar that met my needs of premium, organic ingredients and great taste. I love to create, so I embarked on a mission to see if I could use ancient grains, natural sweeteners, and new protein sources to create a delicious, healthy bar," said Maxwell, who is also an active musician playing drums with two bands in Marin County. In addition, she wanted to create a "grab and go" snack that could help refuel energy in a natural and healthy way, such as providing a nutrition boost between sets.
Nutrition Details
Packed with four grams of fiber and 10 grams of protein, all four flavors of JAMBARs — Chocolate Cha Cha, Malt Nut Melody, Jammin' Jazzleberry and Musical Mango — offer delicious taste sensations using the highest-quality real food ingredients. There are gluten-free, vegan and plant protein options, and each of the four non-GMO bars offers standout features that make them distinct. For example, the fair-trade Chocolate Cha Cha consists of a bountiful 20% Guittard® chocolate, while real organic fruit can be found in Musical Mango, which contain 20% organic mango, and Jazzleberry, packed with organic raspberry, blueberry, strawberry and blackberry, ensuring that there is lots of fruit in each bite.

One Step Further
Central to the company's community-building mission is the "JAMBAR Gives Back" program. JAMBAR donates 50% of after-tax profits to organizations that promote music and active living. Because Maxwell is passionate about "wanting people to feel good about the ingredients they put in their bodies, and the positive impact they can have on their local communities," the first non-profit beneficiaries will have a strong presence in the San Francisco Bay Area, particularly Marin County, where JAMBAR is produced. Through a special partnership with Marin Community Foundation, beneficiaries include Enriching Lives Through Music, California Jazz Conservancy, Coaching Corps, Tamalpa Runners, Marin County Bike Coalition, Bread and Roses, and Jazz in the Neighborhood.