Each year I plan a November visit to the wine regions of the Sierra Foothills to photograph the amazing vistas of fall color and visit some of my favorite winemakers in California. Harvest (and the few weeks following) is the most romantic time of year to be in a vineyard; the vines are heavy with ripe fruit, or the fruit has been picked and the leaves are displaying a rainbow of beautiful colors. A Sierra Foothills vineyard at the peak of harvest is the quintessential image of wine country. Here are my top tips for a wonderful weekend of wine tasting among the foothills of California.
Featured Photo: Roland Schumann
Amador County: The Mother Lode of Wineries
Spanning eight different counties, the Sierra Foothills is one of the largest, most diverse AVAs in California, but I like to take it one county at a time. One of my favorite weekend getaways is to Amador County Wine Country. With so much to do — gourmet dining, hiking, antique shopping and Gold Rush town exploring — it's sometimes hard to squeeze in the wine tasting! But Amador is my type of wine scene: small, family-owned wineries nestled along rural back roads with the snow-capped Sierras as the backdrop.
I recommend doing a loop through the part of the "Mother Lode" that includes the towns of Amador City, Sutter Creek, Jackson, and Volcano. I like to base myself in the town of Plymouth because it's close to the wineries, but there are lovely little throughout the whole region.
Arrive on Friday night and show up for your reservation at the multiple award-winning Taste restaurant in Plymouth (or take your chances with open seating at the wine bar). Begin exploring local wine producers by choosing from about 150 wines on the menu (also from Europe and other parts of California). Don't skip dessert, particularly if they have the Chocolate Rose on the menu (dark chocolate mousse, rose petal gelato, walnut Florentine). Retire to your room, happy.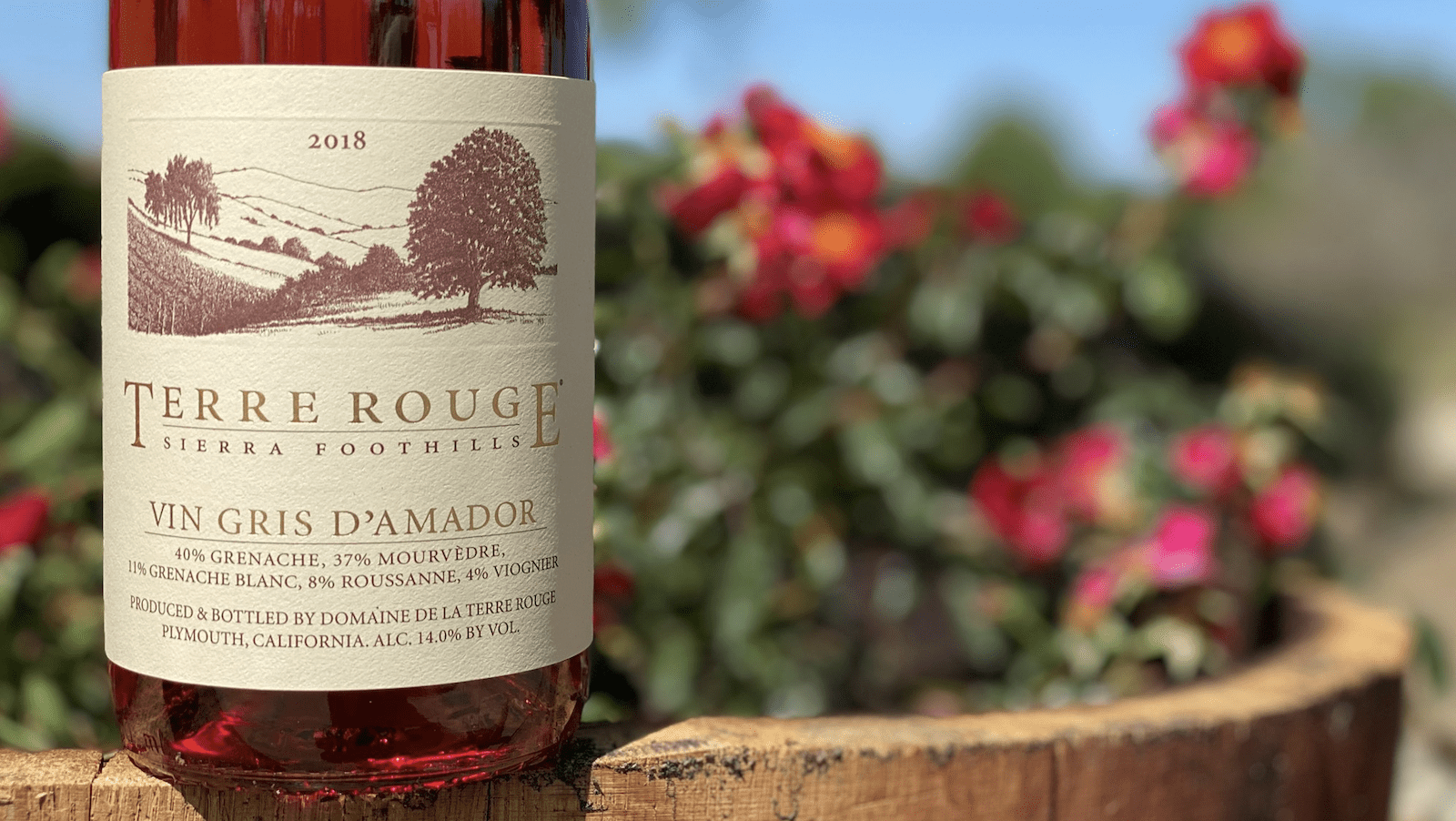 Pastries, Peppery Zins, and Picnic Lunches
The next morning, spend a couple hours hiking a portion of the 36-mile EBMUD trails in the Mokelumne area. These trails are open for hiking and horseback riding and traverse 31,000 acres of protected watershed along the Mokelumne River with pristine lakes, oak-studded canyons and a wide array of wild life.
When you get back to Plymouth, pick up sandwiches at the Amador Vintage Market and head to your first winery, Terre Rouge, for a wine tasting and picnic lunch (weather permitting). When Bill Easton was seven years old, in the late 50s, his parents would drag him along to tasting rooms in the Sierra Foothills. Now Bill makes what I consider to be some of the greatest wines of the region. He is certainly one of the most knowledgeable and experience winemakers of the foothills. And he and his wife, Jane, host some pretty fun wine and food events. I recommend their "Magnum Mania" weekend the first weekend in November to try a few special bottlings of their top tier wines – Syrah, Zinfandel, and Rhone blends.
After Terre Rouge, you don't have to travel far to reach Vino Noceto. Owners Suzy and Jim Gullett consider themselves "California's Sangiovese specialists," but they also make other varietals such as Moscato Bianco, Barbera, and Zinfandel. They, too, host some fun events throughout the year. I liked their "Souper Sundays" in January where they paired winter soups from local restaurants with their wines. They are open daily and offer vineyard and winery tours year-round.
Also nearby is the Andis Winery. Its beautiful tasting room and winery are the most architecturally modern design in the area. The facility occupies a knoll on a 26-acre property, with a 30- to 40-year-old vineyard planted to Amador's signature vine, head-pruned Zinfandel.
Mac & Cheese and Antiques
After your big day, you'll want to relax and then head to the town of Volcano to enjoy dinner at Taste's sister restaurant, the more casual Union Pub. Meals are described as "comfort food with a seasonal emphasis." While everything on their menu looks amazing (you might want to go back on Sunday too), the crispy duck wing appetizer, Union burger, and fried chicken with smoked cheddar mac and cheese are to die for. They also offer a great selection of seasonal beers and local wines, shuffleboard and darts, and are open Friday through Monday. They have a four-bedroom bed and breakfast where I plan to stay on my next romantic excursion.
Sunday you'll want to split the day between wine tasting and visiting the Gold Rush-era towns, starting with the picturesque Sutter Creek. Sutter Creek is Amador County's most walkable town with beautiful, well-preserved old storefronts. So what should you do in Sutter Creek? Walk! Take a self-guided historical walking tour. You can pick up a map at the Sutter Creek Visitors Center. Then stop at the Sutter Creek Cheese Shoppe and have them pack you a cheese picnic for later.
Next stop is Jackson. Book lovers, beware. You might lose hours of your day if you step into Hein & Co., a used and rare bookstore spanning two floors packed floor-to-ceiling with approximately 600,000 books. Really, if you are a book lover, this is not to be missed. Antique shoppers might want to stop at the Water Street Antiques warehouse. Its showroom is in Sutter Creek but the warehouse is in Jackson.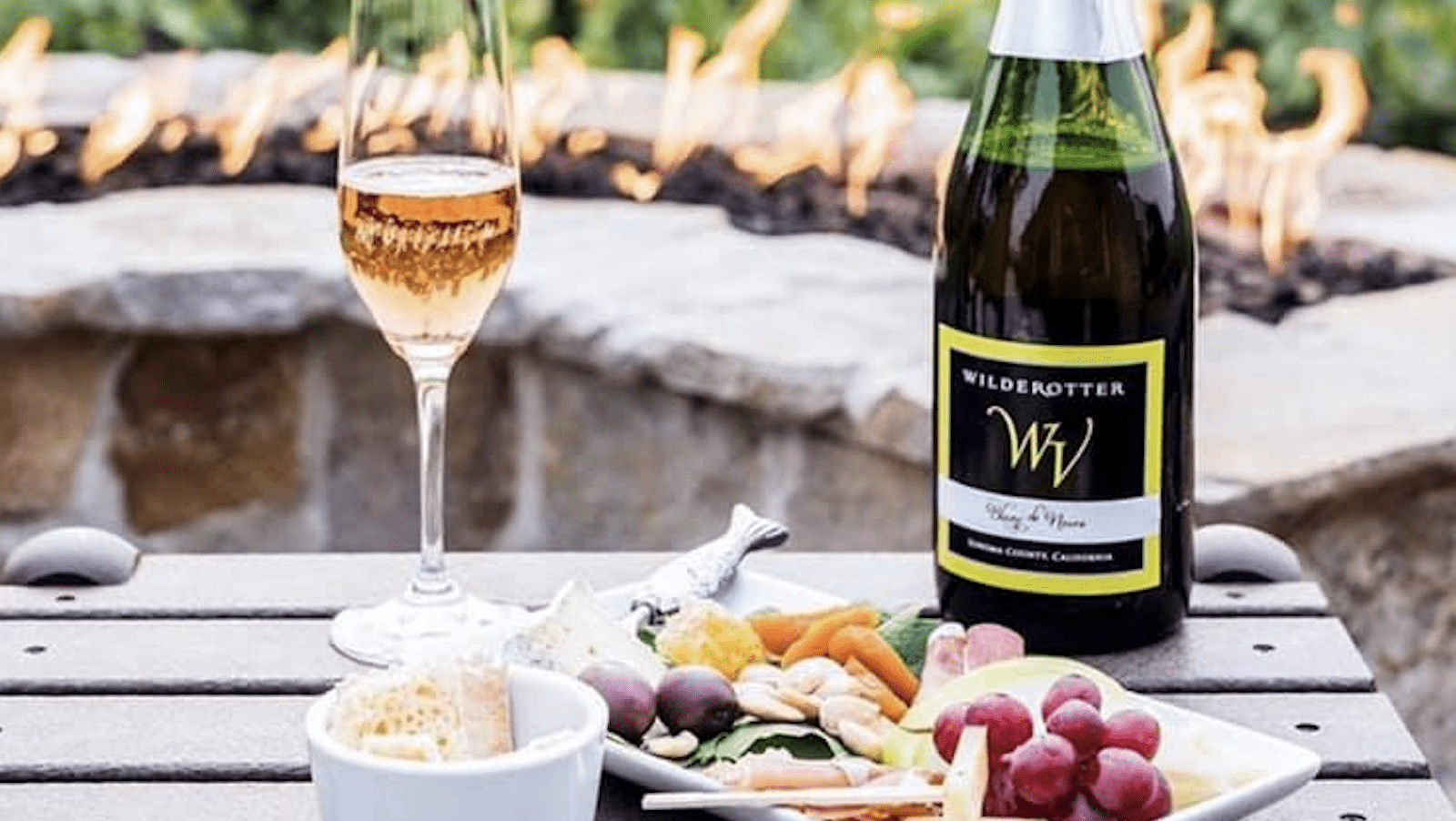 Indian Artifacts & Top Secret Dining Tips
For an altogether different type of vacation, you can camp at Indian Grinding Rock State Historic Park in Pine Grove (bring your kids and RV). Or just squeeze in a visit when you are in the area. The 135-acre park preserves a great outcropping of marbleized limestone with some 1,185 mortar holes — the largest collection of bedrock mortars in North America. This is the only park in America dedicated to the culture of the Miwok Native Americans, Amador County's earliest occupants. The park is so impressive, a replica was made for the Smithsonian Institute in Washington D.C.
By now, you'll probably be ready for your wine fix, although didn't it feel good to get a healthy dose of American culture? You'll want to visit Wilderotter, Dillian, and if time allows, an old classic, Amador Foothill Winery. If you did pick up a cheese picnic, you can enjoy it on the patio at Wilderotter.
So there you have it. From gourmet dining and wine tasting to hiking and history, Amador County has it all.