Partner Content I Photo: Ben Ono
Known as the Garden Isle, Kaua'i lives up to its name in a number of ways, with stunning natural attractions, lush botanical gardens and organic farms contributing to its verdant landscape.The central location of the new Outrigger Kaua'i Beach Resort & Spa makes it easy to enjoy all of those, while also supporting the environment.
Outrigger Hotels & Resorts is the first hotel brand in Hawai'i to receive the prestigious Green Seal designation, certifying that it meets the highest standards of health and environmental leadership including strategic reductions of energy, water and waste. The company has also promoted the use of reef-safe, mineral-based sunscreen since 2014 — well in advance of the state law banning the sale of sunscreens with oxybenzone and octinoxate, two of several chemicals known to harm coral reefs — and during the same period has planted more than 100 football fields of coral as part of its Outrigger Zone conservation initiatives.
Just 3 miles from the airport in Līhu'e, the 25-acre Outrigger Kaua'i Beach Resort is fronted by Nukoli'i Beach and its fringing reef, the longest on Kaua'i's Coconut Coast. Enjoy sunrise beachfront yoga here, or head along the 2 miles of white sand to palm-dotted Wailua Golf Course — a highly regarded municipal course — to Lydgate Beach Park, famous for its protected rock-lined pool ideal for snorkeling as well as a sprawling children's playground and picnic facilities.
Hikers will want to head to trails along green mountains and one spectacular red canyon. A short drive from the resort, Nounou mountain, nicknamed Sleeping Giant, offers three trails with beautiful vistas amid a forest reserve. The 2-mile Kuamo'o Trail starts about a half-mile past the 'Opaeka'a Falls lookout and heads through groves planted by the Civilian Conservations Corps in the 1930s before connecting with the steeper, 1.5-mile Nounou West Trail. The latter starts on Kamalu Road and connects with the 2-mile Nounou East Trail a half-mile before it ends at a picnic shelter with sweeping ocean views.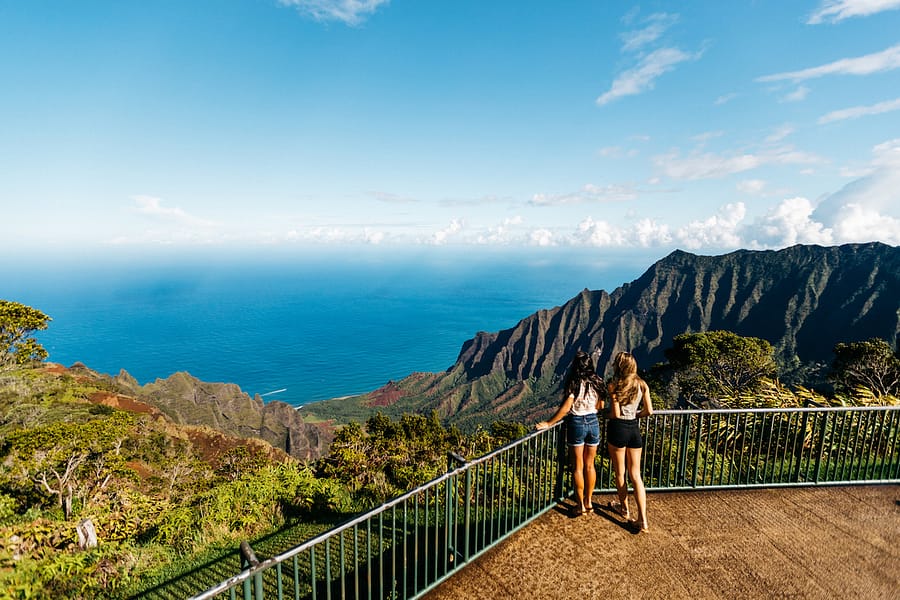 Waimea Canyon and Kōke'e state parks, about an hour's drive west, hold even more hiking opportunities, from easy to challenging, surrounded by the gorge's colorfully striated rock walls or deep forest. Some trails offer dazzling vistas of the Napali Coast, famed for the 11-mile Kalalau Trail that begins on the north side of the island at Ha'ena State Park. (Note: You'll need reservations to visit Hā'ena State Park, or hike Kalalau Trail beyond the first 2 miles.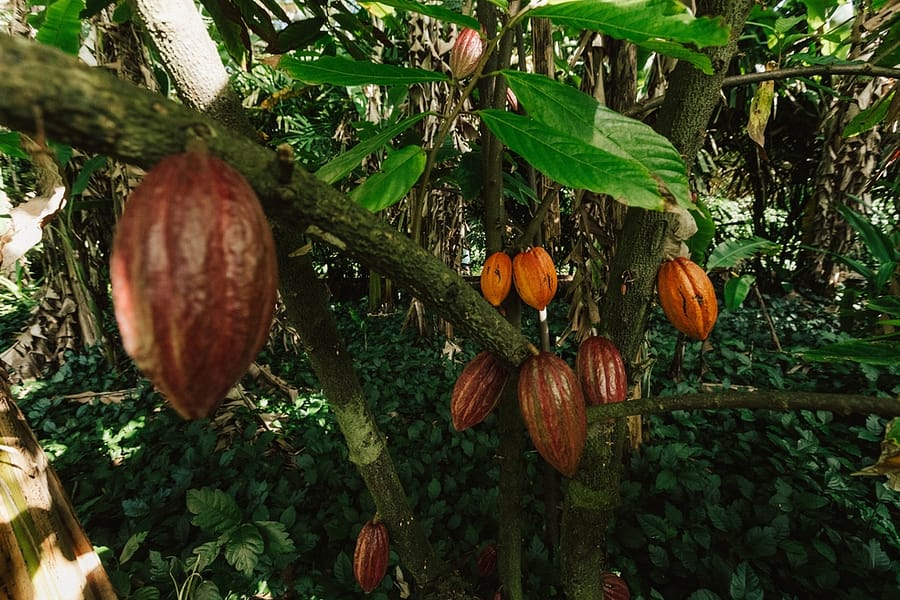 Outrigger Kaua'i Beach Resort is also close to Wailua River State Park, where visitors can kayak to a hike to gorgeous 'Uluwehi Falls (also known as Secret Falls), take a scenic river cruise to Fern Grotto, drive to lookouts at Wailua Falls (seen in the opening credits of  "Fantasy Island") or 'Opaeka'a Falls, or visit a series of ancient heiau, temples built from lava rock. 
Head south from the resort to learn more about indigenous and imported greenery at the National Tropical Botanical Garden's Allerton Garden in Lāwa'i, near the beaches of Pō'ipu and Spouting Horn blowhole. Head north to NTBG's Limahuli Garden & Preserve in Hā'ena to see  historic taro field terraces, native plants, a traditional thatched-roof house and other culturally rooted initiatives.  (Whether visiting natural or manmade attractions, please show care and respect, as suggested in Kaua'i's Aloha Pledge.)
Kaua'i has numerous farms, with some like cacao grower Lydgate Farms in Kapa'a and herbal tea grower Kauai Farmacy in Kīlauea offering tours and tastings. You can also book a tasting tour at Hanalei Distillery at its farm near Kilauea, or sample the wares of Nani Moon Meadery in Kapa'a; the latter uses locally sourced honey, fruits and spices to create several flavors of mead. At Kilohana Plantation, you can learn about crops such as taro, sugarcarne, mango, banana and pineapple from the comfort of a restored plantation-era steam train, then visit the tasting room and store of Koloa Rum Company.
Once back at Outrigger Kaua'i, you can try island-inspired dishes at one of its three restaurants: Naupaka Terrace, open for breakfast and dinner; Shutters Lounge, serving happy hour and dinner; and poolside Driftwood Bar Grille, serving drinks 10 a.m. to 6 p.m. and food 11 a.m. to 5 p.m. daily. As part of Outrigger's commitment to cultural as well as environmental sustainability, the resort also offers live nightly entertainment from some of the best Garden Isle musicians as well as complimentary Hawaiian activities such as lei making, hula and 'ukulele lessons.