If you want to relax and rejuvenate on your Hawaii vacation, there's nothing better than a visit to one of its best spa hotels on Maui — especially when you can just roll out of bed and walk a few steps to experience the nirvana of a Hawaiian lomilomi or heated lava rock massage. Locally sourced ingredients like sugar, honey, ginger, coffee and cacao make body wraps and facials delectable, too. 
Feature Photo: Westin Ka'anapali Facebook
TIP: Don't waste your day! Since most hotels have check-in until 4pm, be sure to ask for an early check-in. If they can't accommodate, they will usually let you store your bags so you can head to the beach!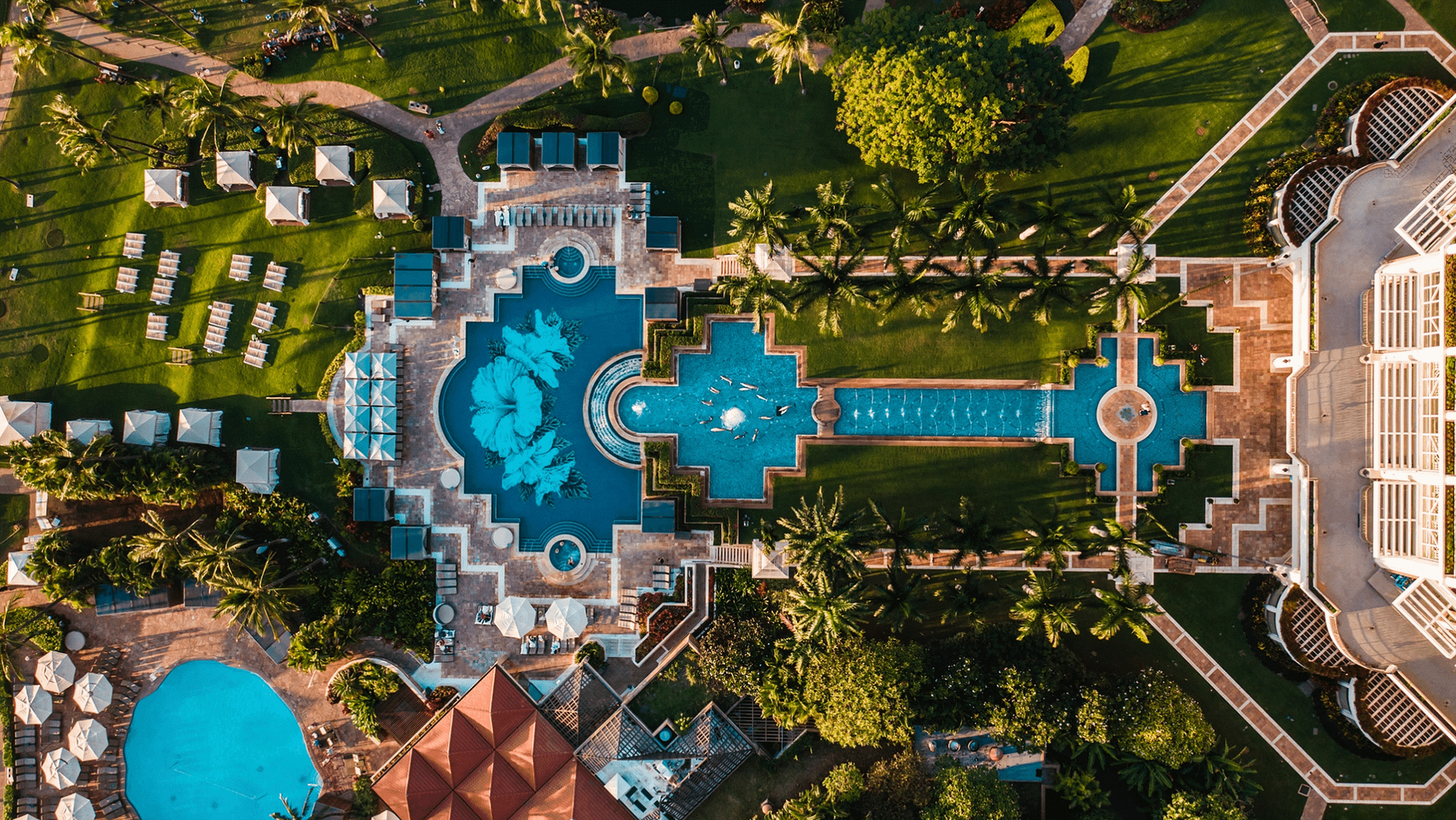 Ever since its opened in 1991, "the Grand" has been the must-see property in Wailea. The development concept was to create a detached world where guests can free themselves from their daily routine, and with over 780 rooms and 120 luxury town homes on 42 acres rolling down to Wailea Beach, the scale is grand indeed. 
The open-air ocean-view lobby feature nine larger than life (literally) Fernando Botero sculptures worth more than $30 million, the amusement park-quality water slides in the vast pool complex are irresistible kid magnets, and the 50,000-square-foot Spa Grande offers saunas, Swiss jet showers, waterfalls and a variety of specialty bathtubs, plus an equally impressive fitness center.
HIGHLIGHTS
The Japanese furo (hot tub), Roman bath and five aromatic, tinted baths in the Waters of Maui hydrotherapy circuit can help you relax before a treatment in one of 40 rooms.
Try the Hawaiian Superfood facial, which includes a toning neck and face massage, to firm and brighten your skin, or the full-body Honey Macadamia Nut Indulgence, which includes a facial mask, relaxing massage and hydrating body wrap.
Perched above secluded Polo Beach at Wailea's southern end, the all-suite Fairmont Kea Lani embodies the genuine spirit of aloha and offers exceptional cultural, spa and dining experiences in a truly spectacular setting. Closest to the beach two- and three-bedroom villas offer prime accommodations for larger groups or families, including a private furnished courtyard with plunge pool and barbecue grill. 
At the top of the hillside site, roomy suites (starting at 800 square feet) can also accommodate up to four and include a mini-kitchen in the foyer and large lanai. Don't miss the complimentary outrigger canoe ride, dinner at Ko restaurant (drawing from the island's multi-ethnic plantation heritage) or a tropical cocktail at the swim-up pool bar.
HIGHLIGHTS
The resort's award-winning Willow Stream Spa provides heated stone lounges and a variety of shower experiences inspired by Maui's unique rains, from gentle to stormy.
The signature massage includes an invigorating lemongrass foot scrub, citrus scalp mask and a mixture of macadamia nut and kukui (nut) oil to hydrate the rest of your body.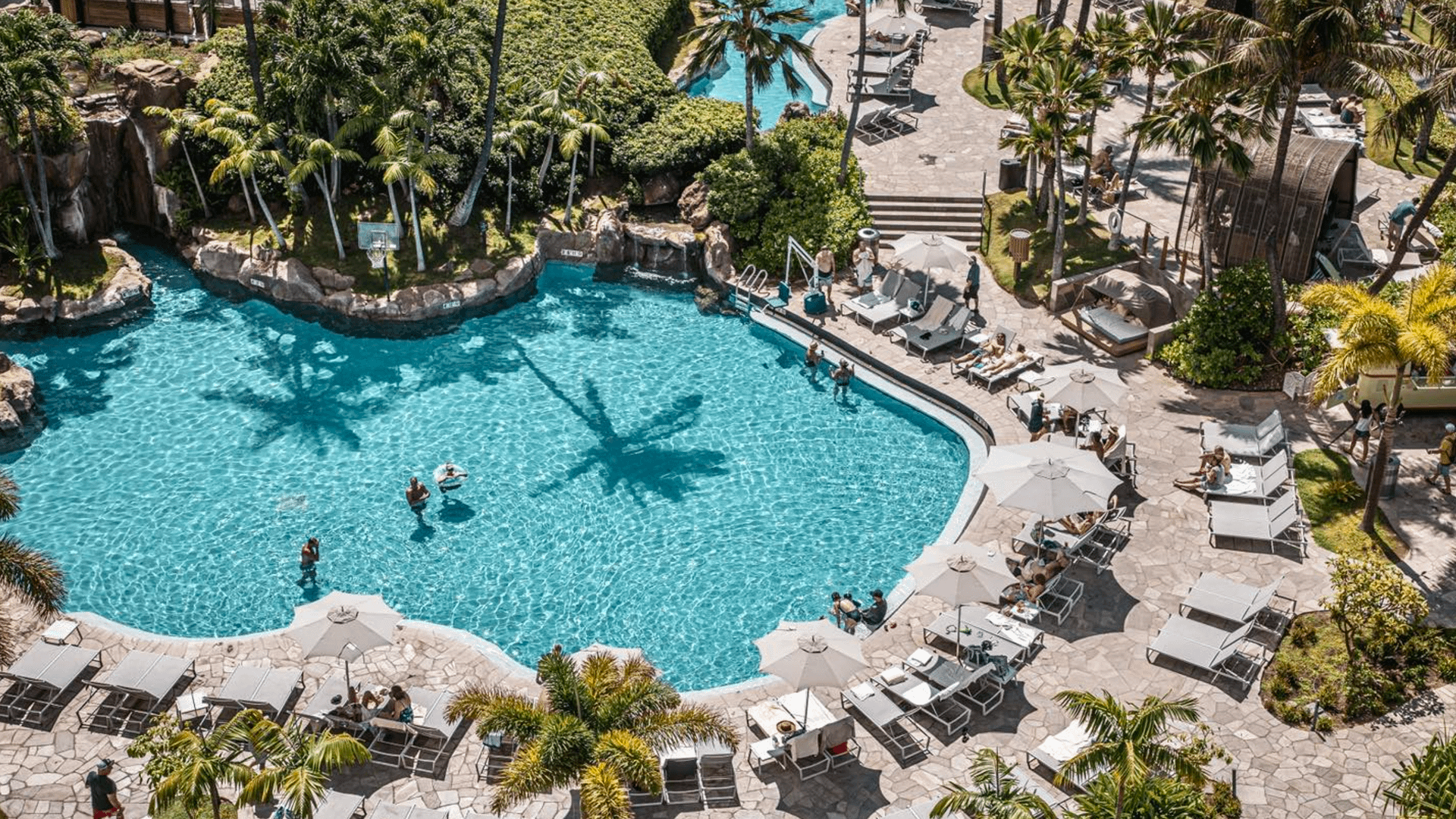 Fresh from a $120 million renovation that wrapped up in late 2020, this 12-acre resort in Ka'anaapali has embraced its Hawaiian heritage with a redesigned luxury tower, upgraded complex of six swimming pools, a new wellness spa and four new dining outlets showcasing local culture and agriculture. 
The 217-room Hokupa'a Tower offers an elegant hotel-within-a-hotel with ocean-themed decor and exclusive access to the second-floor, ocean-view Lanai lounge, offering Hawaiian breakfast bites, infinity-edge "cocktail pools" and cultural activities. The Heavenly Spa's open-air relaxation lounge on the same floor also provides superlative vistas, including whale watching in winter; private beachfront massage cabanas are also available.
HIGHLIGHTS
The Heavenly Spa's massage or body wrap with locally grown CBD oil provides additional therapeutic relief to aching joints, while the Eminence organic facial uses a mix of seasonal ingredients to restore a healthy glow.
If you had the misfortune to "feel the burn," the Soothing Sun Escape 30-minute treatment will cool inflamed skin with chilled ti leaves and organic aloe.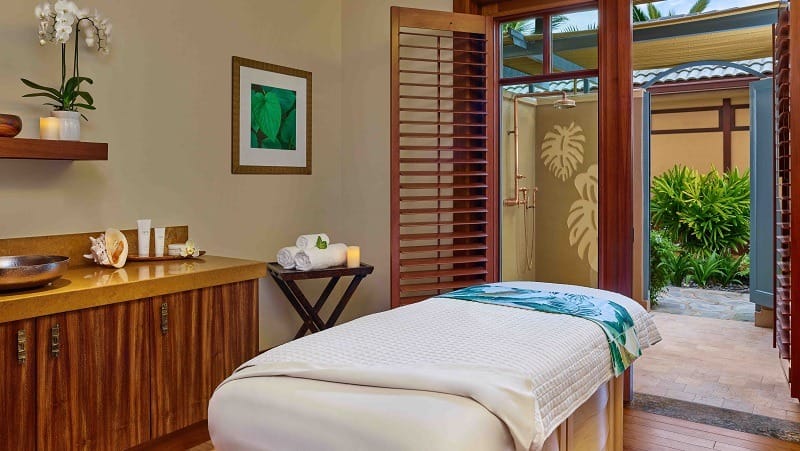 The 463-room, 54-acre Ritz Carlton, Kapalua property sits on a verdant, gently sloping bluff just above the ocean with panoramic views of blue water and green mountains. Centered around a massive, three-tiered heated pool, the hotel offers a unique blend of luxurious amenities with cultural and recreational activities.
Spa treatment rooms come with private garden showers and volcanic stone grottos, while the fitness center boasts ocean views. Jean-Michel Cousteau's Ambassadors of the Environment program, closely affiliated with the property, offers all levels of activities from land to sea. The Ritz Carlton, Kapalua, also features six dining experiences, indoor/outdoor meeting spaces, lush organic gardens and two championship golf courses.
HIGHLIGHTS
 A long, dark hallway designed to look like a bamboo grove ushers you into the hushed spa, which includes grotto-like whirlpools but also light-filled indoor-outdoor relaxation lounges.
Take advantage of seasonal spa specials like the coconut mango pedicure or go for a classic treatment like the deep cleansing organic facial, incorporating ingredients grown in the resort's garden.
At the virtual "end of the road" of West Maui resorts lies its most luxurious, discreet and romantic enclave. Starting at 1,250 square feet, its spacious one-, two- and three-bedroom units were built as residences with top-name appliances in full kitchens and deep soaking tubs and separate showers in marble-lined bathrooms.
Multiple terraced pools and beach services on a hidden beach offer privacy for lounging in the sun, while the vast, stand-alone Spa Montage at Kapalua Bay features its own outdoor infinity-edge pool, on the second story. Sunset and views of Molokai across the channel are breathtaking. Explore Hawaiian cultural activities on site or go snorkeling in one of the nearby pristine bays.
HIGHLIGHTS
The 30,000-square-foot spa includes indoor plantation-style treatment rooms that reflect the resort's history as a pineapple plantation and outdoor treatment rooms that allow you to experience sea breezes.
There are special services for teens and children (accompanied by caregivers); couples can book massage, facial or nail care packages, including Maui Romance, which begins with a coconut milk bath in a stone tub outdoors and continues with a massage in the roomy outdoor hale (thatched hut).
Hana-Maui Resort by Hyatt
Long known as the Hotel Hana-Maui, this serene enclave in remote East Maui has changed owners and management several times in recent years. Now part of Hyatt's Destination Hotels brand, the 66-acre resort has maintained its romantic air of seclusion, offering 74 rooms and suites, including airy bungalows with dazzling ocean views and subtle island-inspired decor.
Oceanfront bungalows also come with a Jacuzzi on their decks, ideal for warming up on a cooler misty evening. Excellent dining, Hawaiian cultural activities and its iconic spa also encourage cocooning with your sweetheart here. The superbly tranquil spa includes hot and cold plunge pools, sauna and indoor and outdoor showers amid tropical foliage, with many of its island-inspired treatments featuring botanical ingredients grown on site.
HIGHLIGHTS
Infused with Hawaiian spirituality, the traditional lomi lomi massage is unforgettable.
Oshun Essentials, the spa's luxurious facial line, blends ingredients grown on a sustainable, off-grid farm on Maui.