Known as the "Valley Isle," Maui hosts a variety of landscapes from the beautiful, lush, tropical waterfalls of Hana to the stunning open views of the grasslands from Kula and the dramatic moonscape of the Haleakala Crater. Many hiking enthusiasts have tagged the island as the best of all them for the sport. Here are a few of the best hikes on Maui.
Featured Photo: Tor Johnson/HTA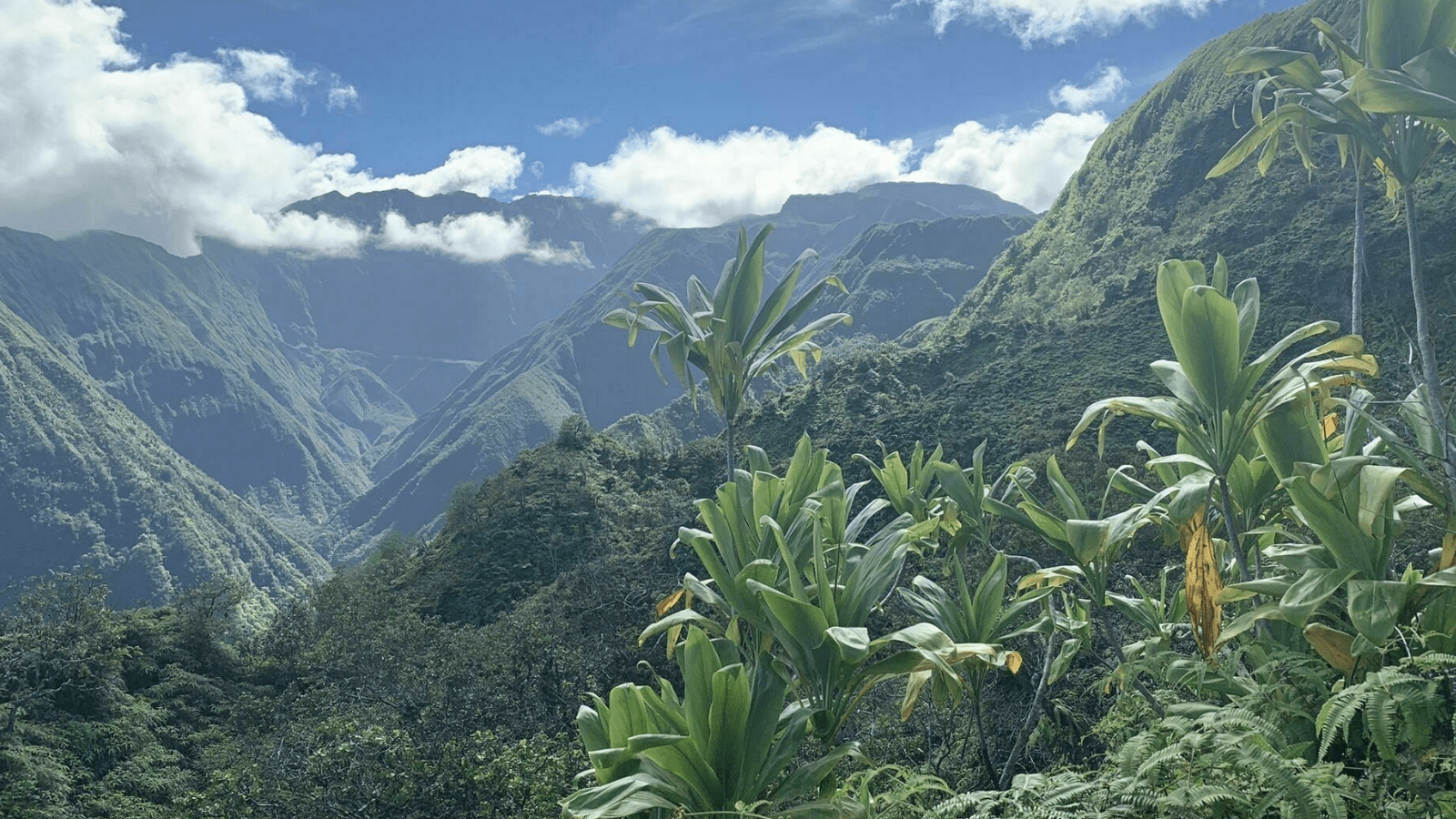 Level: Moderate — 5 miles
You will start the hike passing through a dense rainforest and eventually climb along a ridge with great views of the West Maui mountains. This hike has beautiful scenery, several waterfalls and a picnic area at the summit for those who plan ahead. The trek back down can be slippery when wet, so be prepared with sturdy shoes.
Puu Olai Cinder Cone Trail
Level: Moderate — 2.2 miles
From the west side of the parking lot, you will take a sandy trail that leads to the beach. The hike features tide pools, lava flows and a rough coastline. Makena has been known for years as the "nude beach" where public nudity is against the law, but rarely enforced.
Level: Strenuous — 11.2 miles
This all-day trek starts at the Haleakala Visitor Center parking lot and traverses the moonscape-like valley floor to Halemauu. It's best to arrange transportation back to the visitor center as there is no shuttle from the trails end back to the trail head. The scenery is spectacular and hiking Haleakala is an adventure you will never forget.
Waimoku Falls via Pipiwai Trail
Level: Moderate — 3.8 miles
Some say this hike is truly the essence of Maui. Plan to stay overnight in Hana and take off for the trailhead first thing in the morning. It's a well-maintained trail surrounded by a lush, tropical landscape. Climb the sometimes steep terrain and look for the spectacular Makahiku and Waimoku Falls along the way.
Level: Moderate — 1.8 miles
This is a must stop on the road to Hana and a good place to stretch your legs. Get a snack from the stand in the parking lot, known for their selection of fruits, smoothies and fresh-baked banana bread. It's a memorable experience for the whole family to enjoy and only a one-mile round-trip trek. You will see waterfalls and beautiful scenery.
Level: Strenuous — 5 miles
This hike follows a historic road that traverses high over the southern end of West Maui. It's a difficult hike and strenuous climb to the 1600 foot summit, but the views are spectacular. Look for the wind turbines before you make your way back to the trailhead.