Feature Photo: Amogh Manjunath
San Francisco is famous for many reasons — hills, cable cars, its progressive politics — and it garnered lots of admiration at the start of the pandemic. London Breed was the first mayor in the country to announce a shelter-in-place ordinance, a move that was lauded by many and bolstered by stats that claim thousands of lives were saved thanks to this decision.
In the time that's passed, San Francisco has sunk into infamy. Viral videos of theft, public beatings, boarded up storefronts downtown, recall efforts to remove both Governor Gavin Newsom and the city's District Attorney Chesa Boudin. Some of this criticism has been contested, with city officials pointing to dropping crime rates, but brazen attacks caught on camera and a homelessness problem that seems insurmountable are hard to ignore. Then again, it's easy to sensationalize just about everything in our ongoing Covid vacuum news cycle. 
All that said, there is still tons to love about the city that people have loved and loved to lambast for centuries. Here are some of the reasons why we left our hearts in San Francisco.
Come on back, San Francisco!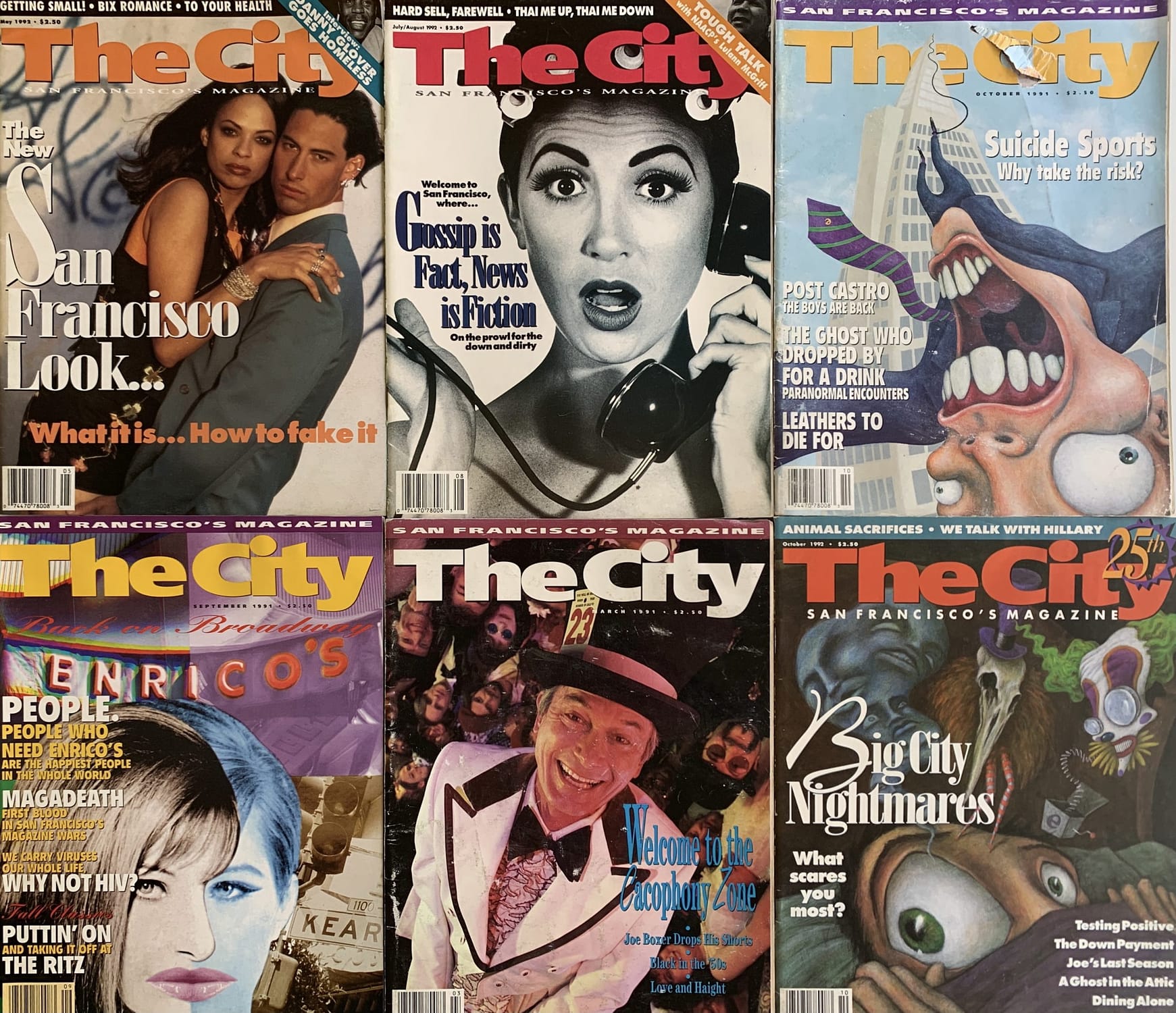 As a college student heading to school from Southern California, one of the things I was most excited about was being so close to the storied city of San Francisco. Is there a more sophisticated city in the country? Nope, it didn't earn the moniker of "Paris of the West " because of the strip malls.
My early city experiences cemented a lifelong love for San Francisco. The year was 1984, my roommate and I made appointments at the Vidal Sassoon salon in Union Square, where there was thankfully easy to access a parking garage. Looking like Nagel wannabes, wearing bright Benetton sweaters, we jumped on a cable car to get an Irish coffee at Buena Vista and cruised to Ghirardelli Square. We walked back, traversing Lombard's curves, marveling that people actually lived in this magical place. The night ended at Sam Choy's in Chinatown, where smells, sights and sounds overwhelmed — in a good way.
Years later I lived in Inner Richmond, fell in love with the Asian markets and restaurants, Irish bars, Middle Eastern cuisine, French bakeries, Italian delis, but not the Russian negotiators who would show up and offer a nickel for a treasure I was selling at a garage sale.
It's a melting pot of culture and cuisine. In the early '90s, I was part of a small group of young entrepreneurs — we didn't know this at the time — who started a magazine called The City, that celebrated everything we thought mattered, including coverage of the first Burning Man at China Beach. Fast forward to today, and the city seems plagued with homelessness, high crime and poop. Ugh. I see it, but I still see the grandeur of San Francisco, I fell in love with, deeply. 
My Favorite Things to Do in San Francisco:
Driving east on California St.
Here's a fun party trick to use when showing off San Francisco. Specifically while talking about the glory days of the Fairmont's Tonga Room, where it rains every 20 minutes, Why the restaurant at the Huntington Hotel is called, the big four, C. P. Huntington, Charles Crocker, Mark Hopkins and Leland Stanford, and just as you point out the magesty of Grace Cathedral quickly turning right down Jones Street. It is so unexpectedly steep, you will probably get a squeal and a few F-bombs, but you will definitely get respect.
Going to Coit Tower.
Ask for Audrey, she's a tour guide, and my niece, who happens to be a 5th or 6th generation San Franciscan. She loves her city and it shows. If you want to have some fun, ask her where the Diego Rivera mural is (hint: not there)
Seeing Jay Alexander — Magician.
This is a new one for me, but I am adding to my list with confidence. Not only will you see a mind blowing magic act (appropriate for all ages), but the precious jewel box theater in the historical Marrakech Theater is an experience in itself. 
The Geriatric Millenial Take
Why do I love SF? As a geriatric millennial who unknowingly moved to the city at the peak of the recession in 2008, I've had countless formative experiences here. Through the years I've lived in a first-floor apartment that didn't get any direct sunlight in Union Square, a dreamy quarter-flat in the Inner Richmond with a garage before the neighborhood had a farmer's market and edible tacos, and a place off Alamo Square that was "managed" by a notoriously horrible slumlord, among other places. 
Thanks to fortunate seat-selection on my first day of college, I attended school in style on the back of my to-be friend's baby blue Vespa. Moustache — the name of the scooter — would get air as we barreled down Gough, trying to make time for Boogaloos huevos rancheros before class.
San Francisco's exorbitant cost of living has made me very resourceful and I'd like to give a big shout out to Craigslist — because of it I had my hair done for free for years, and sometimes even got paid for being a hair model. Most modeling experiences were positive, but one did leave me crying, laying in a tub for hours hoping the "blood" would wash out. Buying and selling clothes at Crossroads Trading kept me looking Maiden Lane-fashionable at thrift store prices. Even better, I ended up working for the company and making lifelong friends there. 
People love to ruminate about the downfall of San Francisco almost as much as audiences love to see it destroyed in movies. I mean, it's half the articles of SFGate any given day — "'I'm so sick of this expensive dump': the tech workers who fled the San Francisco Bay Area for cheaper rents," and, "'These people left the bay during the pandemic — this is why they're back.'" And let's not get started on other cities' hot takes.
The city has issues and they're well-known, but at risk of sounding hokey and romantic, when I reflect on my 13 years here my mind doesn't go to homelessness and crime. I think about the kindness of the countless people I've met, the striking/weird/beautiful things I've seen and experienced, and how I'm still taken by how gorgeous this place can be.
My Favorite Things to Do in San Francisco:
Riding Lyft bikes.
The summer of 2020 was a return to simpler times and really made me appreciate the 220 parks at our disposal in San Francisco. With the help of Lyft's pedal assist bikes there was no hill too steep to conquer and you could get from Alamo Square to Ocean Beach in about 20 minutes, through a Golden Gate Park that was car-free.
Drinking at dive bars.
Whether it's the Summer Place (RIP), the 540 Club (also RIP), Club Waziema, The Little Shamrock — where I met my boyfriend — Hockey Haven, or others, there is no shortage of amazing, dive bars filled with character that have been open for decades, and in the case of Shamrock, over a century.
Going on urban hikes.
From the Inner Richmond to Baker Beach, walking Macondray Lane up to Coit Tower, down the Filbert steps and back — no better way to get exercise.
Dining out.
Yes, this article is from 2015, but with around 4,415 restaurants in the city, there is no excuse for eating bad food here.
What other city provides access to mountains, ocean, forest all within 10 miles? Offers more healthy, locally-produced foods than unwholesome alternatives? Sustains a culture that not only values but commits to sustainability and supporting vibrance and difference? 
In a total of 7 square miles, there are 36 neighborhoods with their own distinct feel, look and lifestyle. Not to mention the famed San Francisco hills, which quite literally allow you to gain new perspectives from every valley, crest and corner of the city. And amidst the evolution and future-forward identity of this city, there are rather romantic reminders of times past — think historic cable cars, victorian style homes. 
San Francisco is a city that, on the whole, chooses to see the silver lining in clouds. And I mean this in every sense of the phrase — where else can you find a town that embraces its climate so much that it ascribes a name — and personality — to its fog?
I recognize my bias as a native San Franciscan. But I must also admit that I took my hometown for granted most of my life. And as someone who has taken every opportunity to travel — and live in many places — I can say with confidence that I've never experienced a city that makes me feel the way San Francisco does. Captivated rather than captive. Secure in uncertain times. And although perpetually confused by how to dress for the weather, grateful for the life lesson of always being prepared with layers.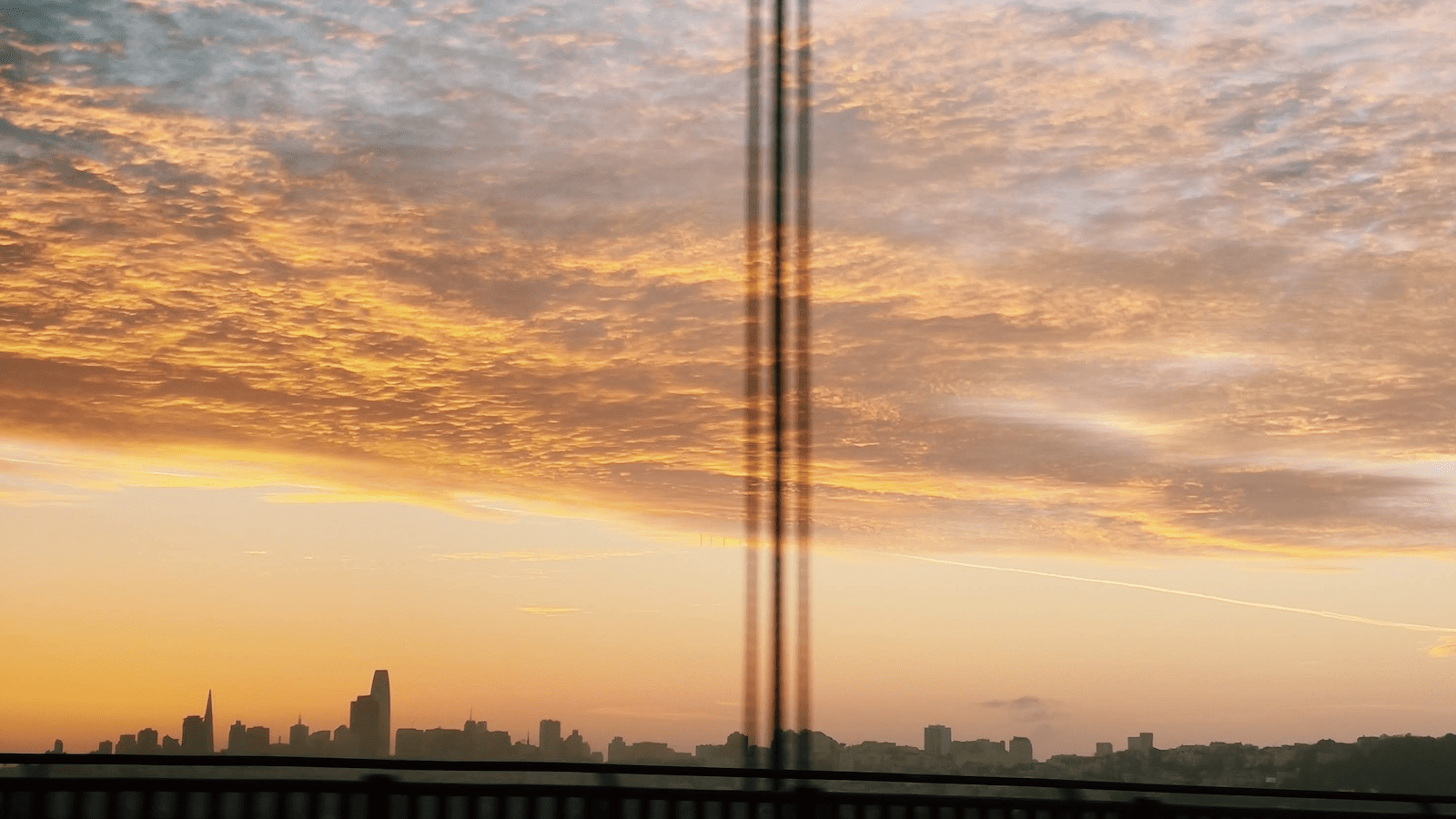 My Favorite Things to Do in San Francisco:
Settling into "park pace."
Whether its Crissy Field (a place that, including the first rendition Warming Hut, almost singularly defines my childhood), Alta Plaza or Dolo (Mission Dolores Park), take advantage of the numerous green spaces SF has to offer. Sunset at Crissy Field, with the sun dipping behind the Golden Gate, is a must.
Grazing at farmers markets.
Apart from being an icon, a gathering place, and having some of the best people watching opportunities, the Ferry Building place is home to the big Saturday farmers market and my second favorite form of transportation in the Bay Area: the ferry.
Patronizing old school favorites.
Going back to the places that knew me as a 5 year old is always a kick. But for those who don't have that nostalgia attached to these places, it should at least mean something that almost 20 years later these are still some of my favorite places to frequent: Arizmendi Bakery on 9th Avenue, Tartine Bakery in the Mission, Kamekyo in Cole Valley.
Ice cream tours.
No matter what time of day/year (SF can get particularly cold in the summer), it's a good time for ice cream. Humphry Slocombe, Bi-Rite Creamery and Salt & Straw are my all-times.