Ask any Tahoe local — the fall season is the best time to be up in the mountains. The summer crowds are gone, the weather is pleasant, the aspens and dogwoods are starting to turn color, and excitement is building for the coming ski season. Here are some favorite family-friendly fall festivals taking place in Tahoe and Truckee this September and October.
Featured Photo: Courtesy of Meritt Thomas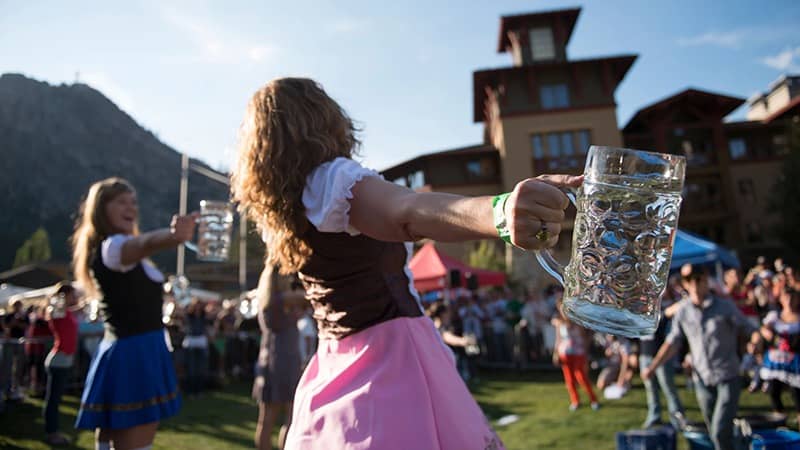 The Village at Palisades Tahoe
The beer will be flowing in Olympic Valley at The Village at Palisades Tahoe's Oktoberfest. All the classic elements of a quality Oktoberfest are represented, including traditional Bavarian music and folk dancers, authentic German beer and hearty food offerings including brats, pretzels, Swiss slices and traditional European desserts like apple strudel and nussgipfel. You won't want to miss ever-popular Oktoberfest games like keg rolling, a brat toss and a stein-rolling competition. Enjoy live entertainment by Joe Smiell's 20-piece Bavarian band, the Almenrausch Schuhplattler and Alpentanzer Schuhplattler.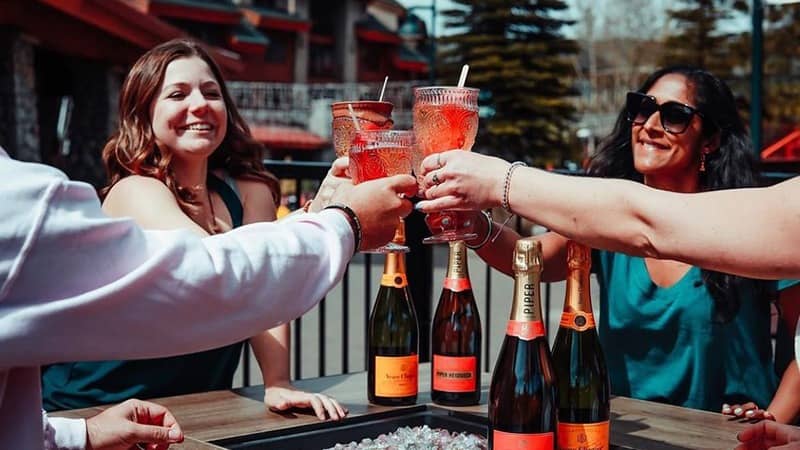 2022 Fall Ale Fest and Wing Competition
Sample beers, spirits, kombucha and sodas from across the region at The Fall Ale Fest in Heavenly Village. There will also be live music and local restaurants will be competing in a chicken wing cook-off to win a 6-foot-tall trophy. Dance the day away with a cold beer in-hand and a sampler plate of wings to get your fall started right.
KidZone Museum in Truckee
Your family won't want to miss the free Family Farm Festival at Truckee's KidZone Museum. This community favorite features a petting zoo with bunnies, pigs, goats and more, pony rides, face painting, bulb planting, arts and crafts and a bilingual singalong. Plus, everyone can play for free and try out the interactive exhibits at the children's museum that day.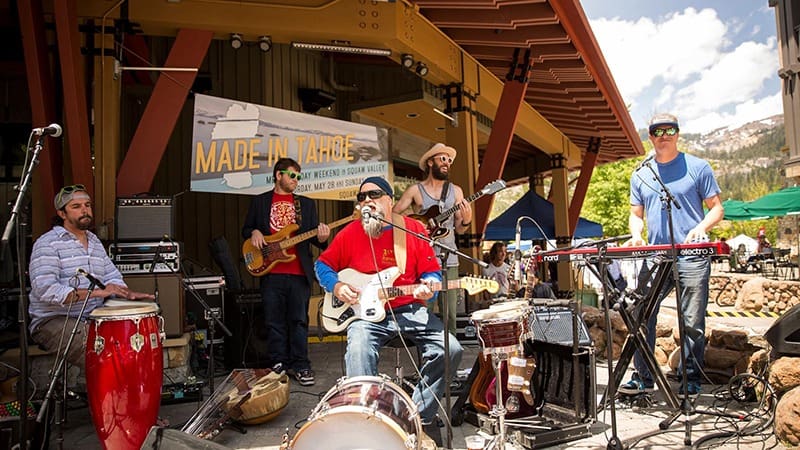 The Village at Palisades Tahoe
The Made in Tahoe Festival celebrates all things local. Set in the center of The Village at Palisades Tahoe, the free festival features a wide array of offerings that are made in or inspired by the Lake Tahoe Basin and Truckee areas. You'll find crafts by resident artisans, food offerings by regional chefs and live entertainment by local performers. Discover, explore, and experience Tahoe/Truckee's rich community full of talented makers while enjoying a variety of local food and beer.