It's easy to lose orientation in the Santa Cruz Mountains, looping through miles of thick redwood trunks on narrow, winding roads that rise and fall in elevation. The sun makes infrequent appearances through a dense canopy of trees or completely vanishes behind a heavy mist layer. Although one of my favorite vineyards is on Memory Lane, I can never remember how to get there and get lost every time I go. But I always enjoy the journey. 
The Santa Cruz Mountains are one of California's most rugged and diverse wine regions. It's also one of the most under-appreciated due to its size rather than the quality of the wines. There are around 70 wineries and 200 growers in the Santa Cruz Mountains, compared to Sonoma County, which has 425 wineries and 1,800 growers.
Featured Photo: Courtesy of Kym Ellis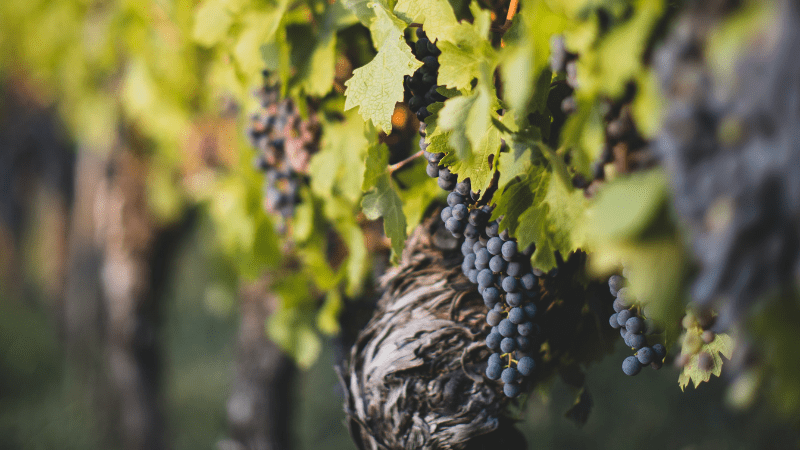 Big Basin Vineyards, my favorite vineyard in the Santa Cruz wine region, has a tasting room conveniently located in the towns of Boulder Creek and Santa Cruz. The wines are exceptional, and the atmosphere is intimate, friendly, and serene.  Pair a glass of wine with music by attending a concert at Mountain Winery. The first winery in the area, Mountain Winery was built in 1907. Its outdoor amphitheater has a 12th-century Spanish portal as the stage's backdrop. Their summer series concerts run from July through mid-October.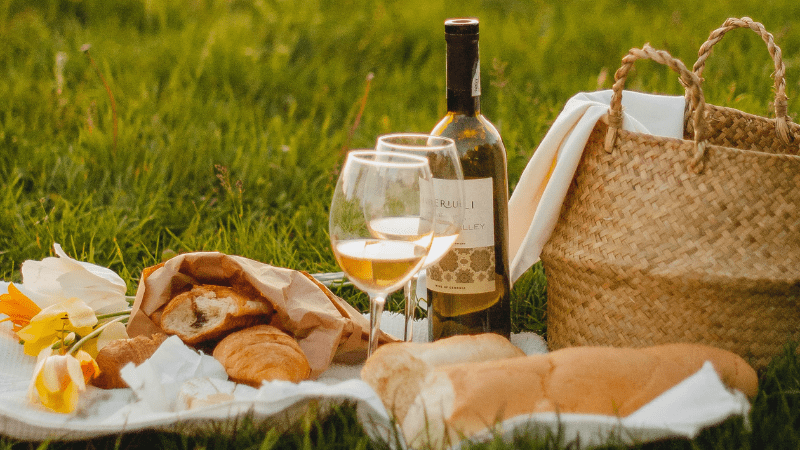 Spend the next day hiking amongst old-growth Redwoods in Big Basin Redwoods State Park, the first state park in California. Check for closures before visiting. Another option for a day trip from Saratoga is hiking one of the shorter trails in Castle Rock State Park with a stop for tastings and a picnic at Ridge Vineyards. Nestled high up in the mountains and surrounded by some of the oldest vineyards in the region, this winery is worth the drive. 
If you are going to Big Basin by way of Felton or Boulder Creek, stop and pick up lunch for the road at New Leaf Market in Boulder Creek. There are five New Leaf Markets in the Santa Cruz Mountains, and they are great options for fresh, local, organic, and gluten-free foods.
There's no better way to commune with the giant redwoods of the Santa Cruz Mountains than from a canopy 150 feet off the ground. Mount Hermon Adventures offers eco-friendly adventures, including a two-hour zip-line tour with certified guides sharing their extensive ecological knowledge and history of the redwood forest. Continue your nature expedition and hike the Fall Creek Trail in Henry Cowell Redwoods State Park. If you like to avoid the crowds, this part of the park receives fewer visitors. 
Getting back to wine, spend some time at the secluded Beauregard Vineyards in Bonny Doon. Sit outside, relax, and take in the smell of the woods and view of Monterey Bay. If you want to go camping in the Santa Cruz area, New Brighton State Beach is an excellent option in the spring or fall. Book far in advance if you plan to go in the summer.
If camping isn't your thing and you want to stay off the beaten path, head to the town of Aptos. The Seacliff Inn is reasonably priced and within walking distance to Seacliff State Beach. Spend the evening at the hotel's Sevy's Bar + Kitchen and enjoy a tasty meal, live music, and a local vibe.
If you're in the mood for old-fashioned barbeque, Aptos St. Barbeque is a local favorite. Before you head home, take a side trip to one of my other favorite wineries in the region, Windy Oaks. The tasting room is open on weekends from noon to 5pm and Fridays from 1pm to 5pm.
A one-day trip won't be enough. You'll want to allow plenty of time for getting lost, so plan a weekend getaway. You can count on an adventure every time, no matter which path you choose.