California's famed climate is ideal for a bounty of outdoor activities, and we're not just talking about sports, unless you consider competitive brunching one. If it's a gorgeous day, why would you have a meal inside when you could be enjoying it and the day outside?
The pandemic gave rise to hundreds of creative parklets in the Bay Area and beyond, but in addition to these and quintessential patios, there's another player in the al fresco game — rooftops. And when done right, these are arguably the best of all three. Away from street noise and sidewalk traffic, with a bird's-eye view aloft in the stars, rooftop dining and drinks offer expansive intimacy.
Granted, the San Francisco Bay Area isn't well known for its rooftop scene, but there are plenty of restaurants and bars elevating al fresco, literally. Here are some of our favorites.
Featured Photo: KAIYŌ Rooftop by Anthony Parks & Emilio Salehi, Equal Parts Media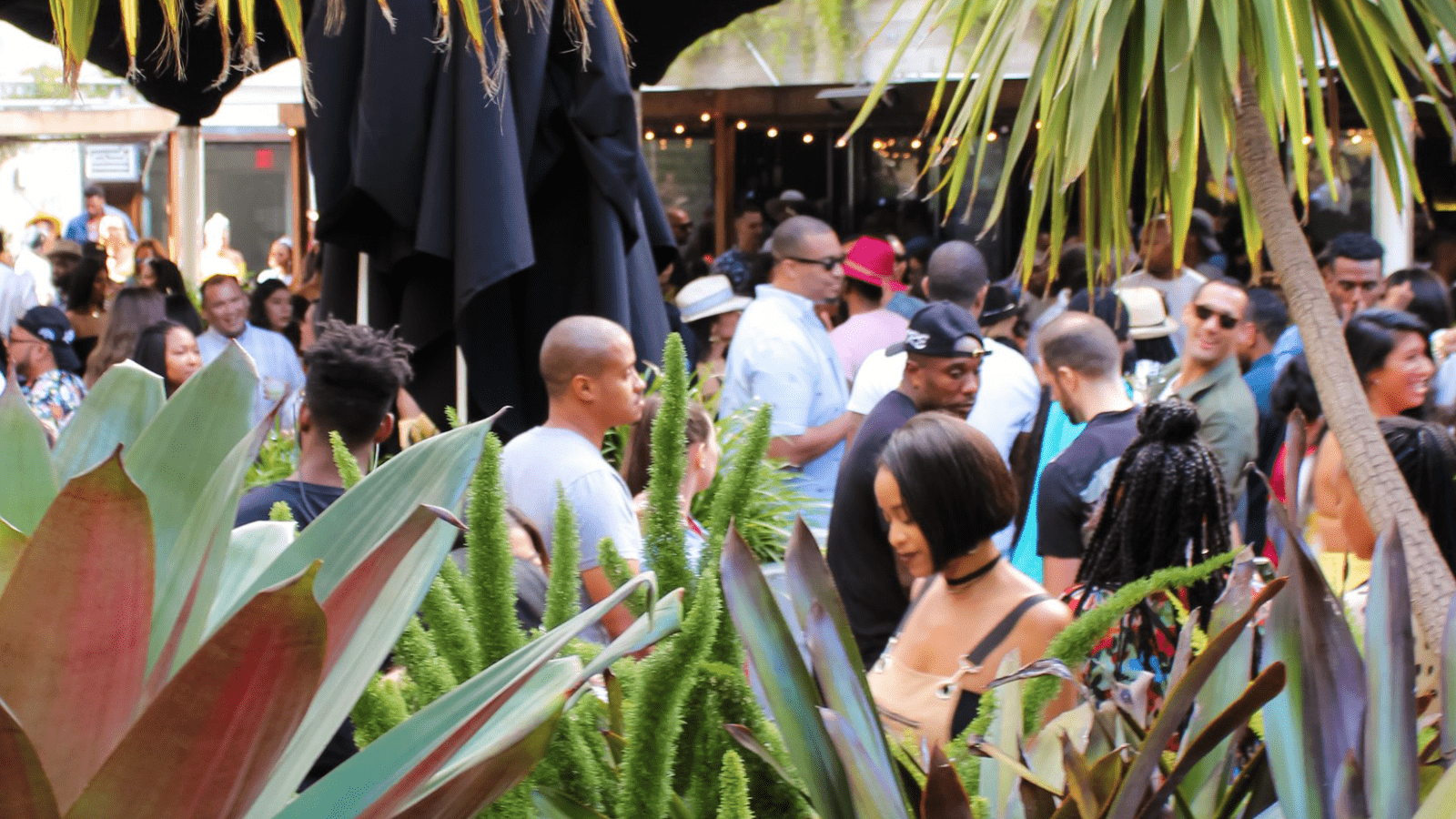 In a mainstay in San Francisco's Lower Nob Hill neighborhood since 2011, 620 Jones offers three bars on a verdant 8,000 square ft. rooftop patio. While they're no longer serving bottomless mimosas for brunch, there is a not-to-be-missed drag show with Poppy Princess and friends, and the happy hour here is among the best in the city.
Located 120 feet above Market Street at the Proper hotel, Charmaine's is the embodiment of LA cool in SF. The rooftop bar and lounge serves an all-day menu from Executive Chef Jason Fox with new daytime cocktails created by partners, BVHospitality (Bon Vivants, Trick Dog) featuring the vibrant flavors, original combinations, and unique bitters and syrups for which the duo is known.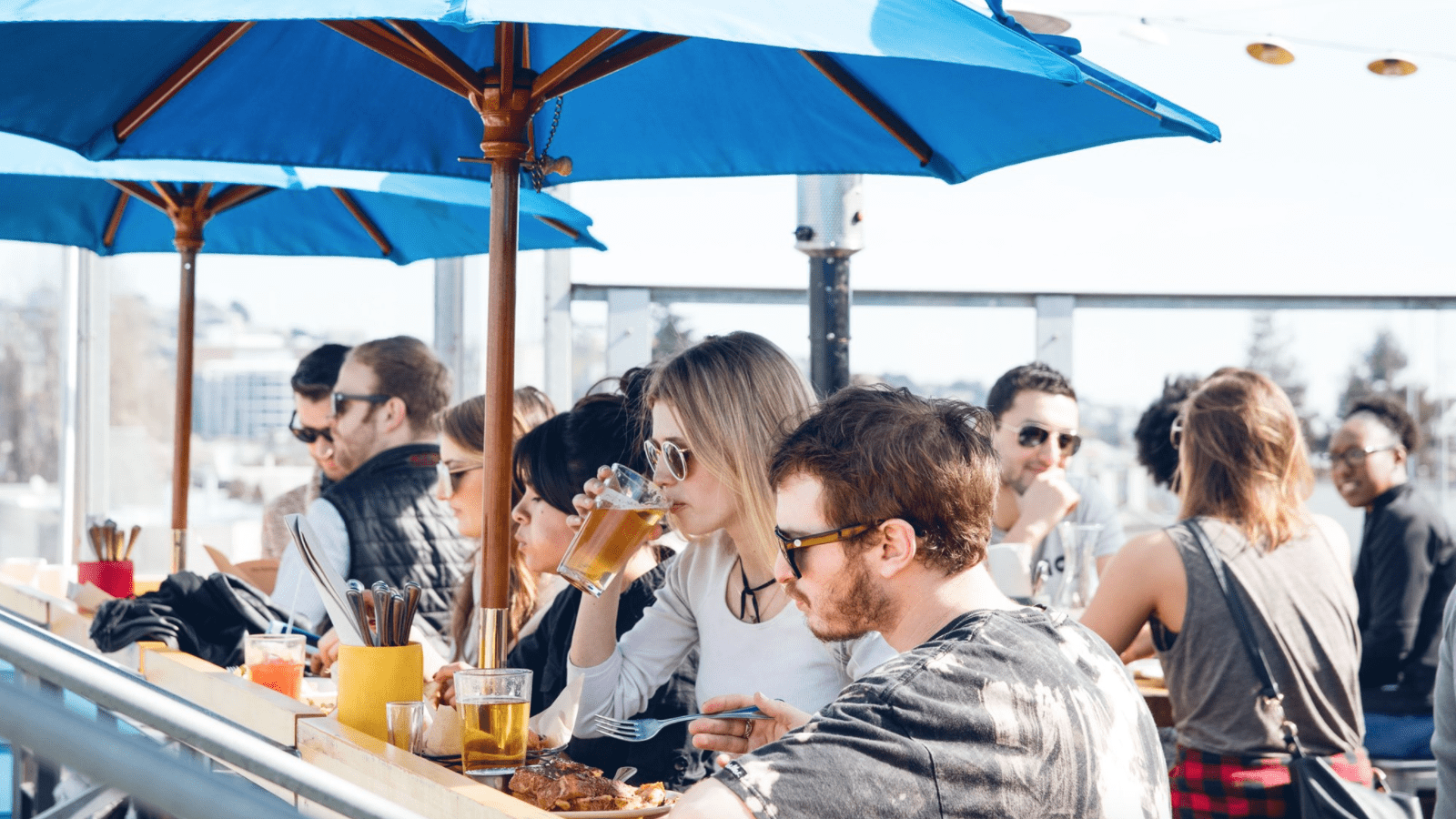 Situated atop sister restaurant Lolinda, El Techo has been a go-to spot on sunny days for what seems like ages. With its convenient location in the heart of the Mission, El Techo is known for its Latin American street food and strong, yet balanced cocktails. The roof stays open come rain or come shine — thanks to heat lamps and wind screens — making it ultra-popular, but don't be deterred by line! It moves swiftly.
Let's get the bummer out of the way first — it's only open for hotel guests. Womp, womp. But if you or a friend of yours have a room, this sprawling rooftop features largely unobstructed views of the SF skyline, Bay Bridge, the East Bay, and Oracle Park. Featuring indoor/outdoor spaces and seating, as well as private cabanas, fire pits, heat lamps and multiple bars, it's a tough place to strike out. 
The city's shiny new summit spot, KAIYŌ Rooftop, is located at the Hyatt Place Hotel in SoMa. The second location for John Park's KAIYŌ concept, following the success of the Cow Hollow restaurant, this contemporary venture features an innovative food and beverage program centered around Nikkei — a cuisine developed for over a century in Peru, following the Japanese emigration to the country. In line with this, the space features Japanese lantern lampshades, as well as Peruvian textiles and natural accents — and killer views of Twin Peaks and the Bay Bridge.
Another space in sunny SoMa, Rooftop 25 was designed by decorated architect Cass Calder Smith, who selected an array of steel, concrete, glass, and wood siding to create a contemporary vibe. In spite of its small footprint, this rooftop is a Mary Poppins bag of sorts and can accommodate up to 100 guests. Make it your stop before games/for date night wow-factor/a fresh spin on Sunday brunch.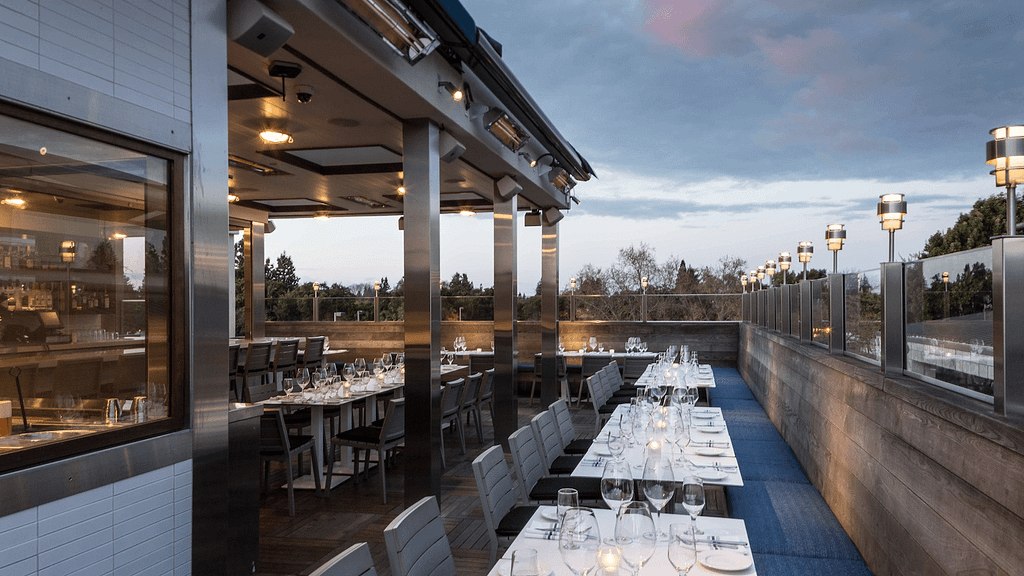 Don't let the stuffy name dissuade you, this Menlo Park rooftop is a thorough delight. Ideal for after work drinks with co-workers or a nice dinner with your family, you can have both here — and there's an extensive spirit list and scotch selection, to boot. Every Wednesday features wines on tap for $18/375 ml carafe or bring your favorite wine with no corkage fee.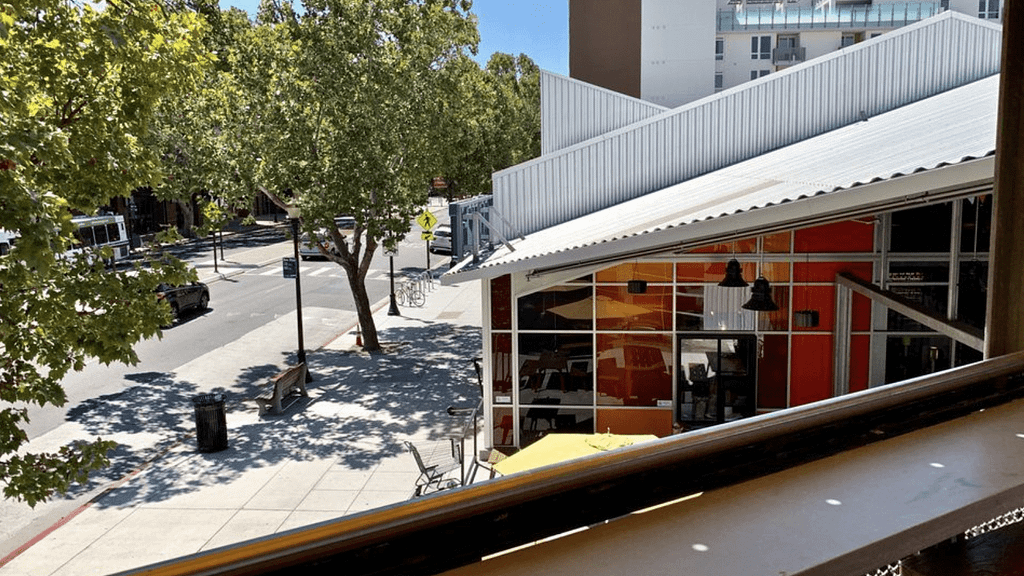 Yep, this is located adjacent to Whole Foods overlooking The Alameda in San Jose. The brewpub bar is completely open and features a rooftop view of SAP center, home-ice for the San Jose Sharks hockey team. Check out the nineteen rotating taps of craft beer, plus wines and cider on draft — and get your groceries done, too!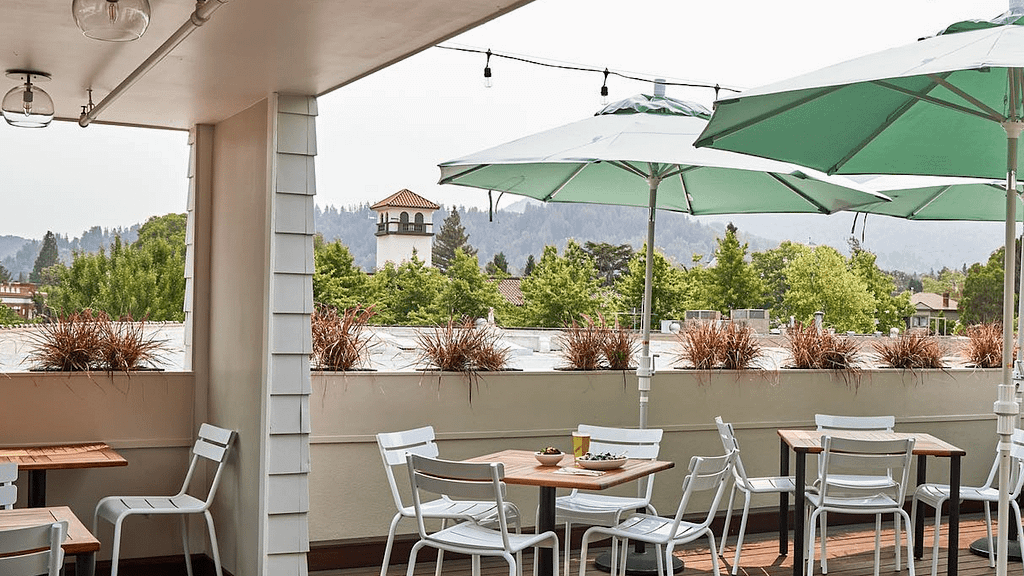 This new San Anselmo addition is located in a bustling part of town right by Creek Park. A great après hike spot, Kientz Hall offers amazing views and a creative mix of fresh and appealing menu items. Try the crispy smashed potatoes with garlic labneh and a seasonal spritzer or spicy bloody Maria.
Sprawling, with countless chandeliers, meticulously manicured shrubs, oak trees, a giant fountain in the center and perfectly framed views of Mount Tamalpais, this rooftop is almost too good to imagine. Not only does it offer all of that, the menu here is ingredient driven and accompanied by a curated selection of artisanal wines and craft beers.
Located in Uptown Oakland, First Edition boasts over 3,000 square feet of available space, including two mezzanines, an outdoor roof deck, and two full bars. The goal here is to create a casual, neighborhood environment where exploration of new cocktails and introductions to new friends are the norm. Whether you're craving a draft Old Fashioned or just want to relax on the roof deck with a glass of wine and some take out, you'll have a great time doing it here.
Beer lovers rejoice — Mad Oak offers 40 on draft as well as a full bar offering a wide range of spirits and cocktails. There's also a rotating pop-up kitchen which changes about every six months — right now it's The Lumpia Company (back by popular demand). When the pop-up is operating, outside food cannot be brought into Mad Oak; otherwise it's fair game.
Oeste is a 90-seat bar, rooftop bar, and cafe located in Old Oakland. Dishes here are fresh, organic and sustainably farmed California ingredients fused with Latino recipes with Southern flavors and techniques. The cheesy shrimp and grits and pecan bread pudding can't be misssed!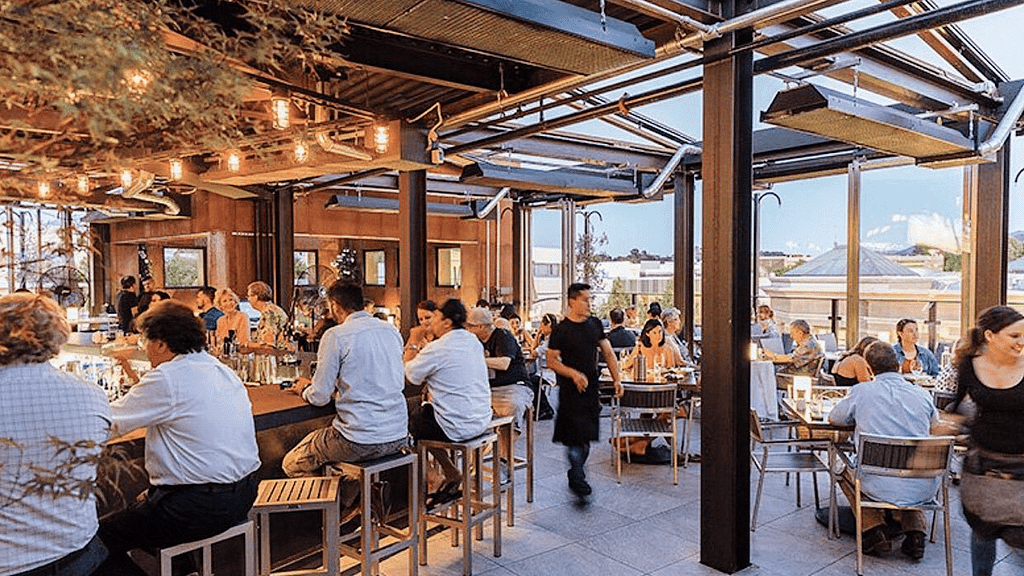 Extremely aptly named, Rooftop is a stunning backdrop for enjoying world-class cuisine, hand-crafted cocktails, and carefully selected wines while soaking up unparalleled views of Mt. Diablo. Located in the center of downtown Walnut Creek, the retractable rooftop, fans, mister and extensive heating system make this a rare all-season destination.
A brand new spot atop the brand new Residence Inn Berkeley right across the street from UC Berkeley, Study Hall offers the kind of lesson plans we can 100% get down with. Arts and culture? There's live music Tuesday through Saturday (with DJs taking the helm Friday and Saturday.) Culinary? The craft cocktails and cuisine here are both tinged with Oceanic and Asian flavors. And of course geography, as in sweeping Bay Area views, bets enjoyed at golden hour.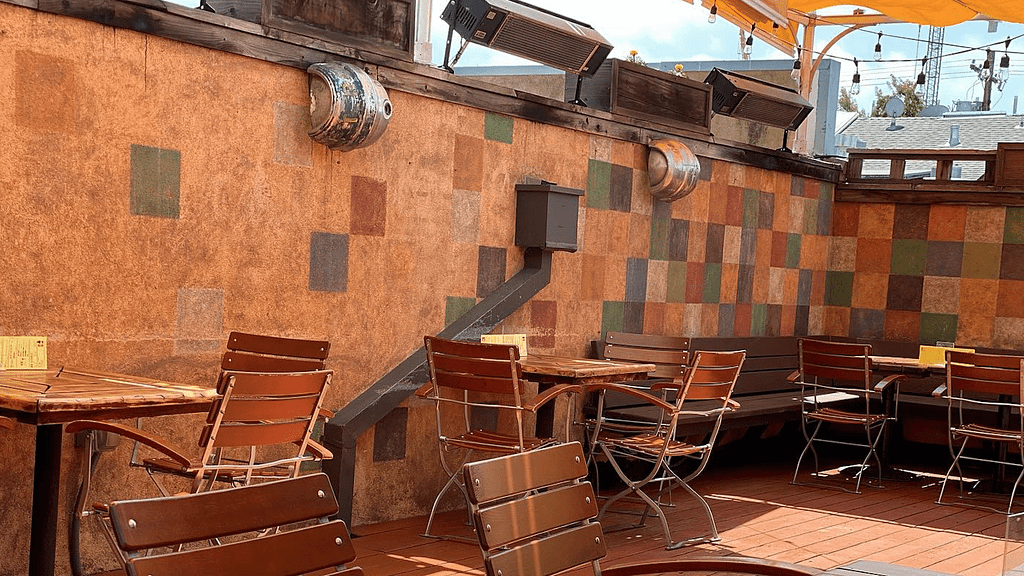 Conveniently located on Shattuck Avenue close to BART and UC Berkeley, Triple Rock opened its doors in March 1986. For the past 35 years, it's been serving some of the freshest beer in Berkeley. Pro tip: get the patty melt to sop up the suds!
More Local Favorites in the Bay Area