Sometimes an event is actually dozens — even scores — of events in one. 
So it goes with one of the most popular family-focused "events" of the year around Monterey Bay, First Night Monterey. 
First Night welcomes in the New Year with hours and hours of parade action, live music across numerous venues, interactive art and plenty more, across a number of weather-protected spots throughout downtown Monterey.
It also works as a fitting analogy for December in the area: There's a surprising amount packed into a short window that's typically thought of the start of off-season for visitors.
America's Last Hometown hosts a procession worthy of its brand down Lighthouse Avenue. Working with the theme "A Magical Holiday," the parade includes holiday floats, dance teams, equestrian groups, and ol' Santa Claus himself.
More at: pacificgrove.org
Dec. 1-25 (Fridays, Saturdays, Sundays)
The Santa Cruz County Fairgrounds Foundation and the Agricultural History Project make sure it's a lit scene all month. The walk-through light show and holiday market illuminate towering Christmas trees, Santas, reindeer, snowmen and a lighted tunnel, all along stroller-, ADA- and puppy-friendly pathways.
More at: fairgrounds-foundation.org
Carmel Holiday Tree Lighting
The giant menorah glows. The tall tree at the city's central crossroads of Junipero Street and Ocean Avenue lights up. Student choirs sing with assists from special guests. Local dignitaries mingle. And, after a countdown, as the mayor flips the switch to brighten it all up, Devendorf Park, the heart of Carmel-by-the-Sea, takes on maximum festive feeling. Carmel Plaza's Holiday Open House, flush with refreshments and entertainment, follows.
More at: carmelcalifornia.com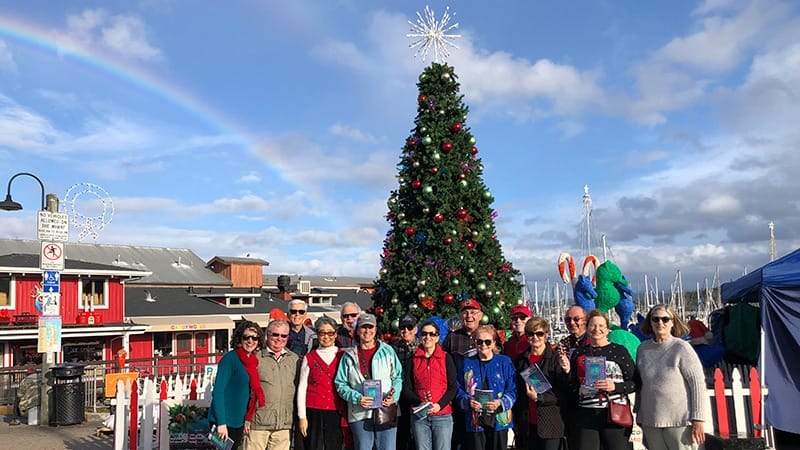 Dec. 2-18 (Fridays, Saturdays, Sundays)
The iconic wharf has a holiday vibe on any given evening, but it gains a little something come the holidays with extensive decorations, live entertainment — including holiday musical performances such as choirs, youth dancers, a variety of singers — and Santa visits (at his Santa House on the Wharf). Plus there's the dramatic 23-foot Christmas tree circled by illuminated sea creatures for Caroling on the Wharf on Sunday, Dec. 4. The Dance Center's Musical Performance Troupe, Carmel Presbyterian Church Choir, Watsonville Community Band Ensemble, Peninsula Harmony Company, Monterey Peninsula Gospel Community Choir and more all participate at varying moments.
More at: montereywharf.com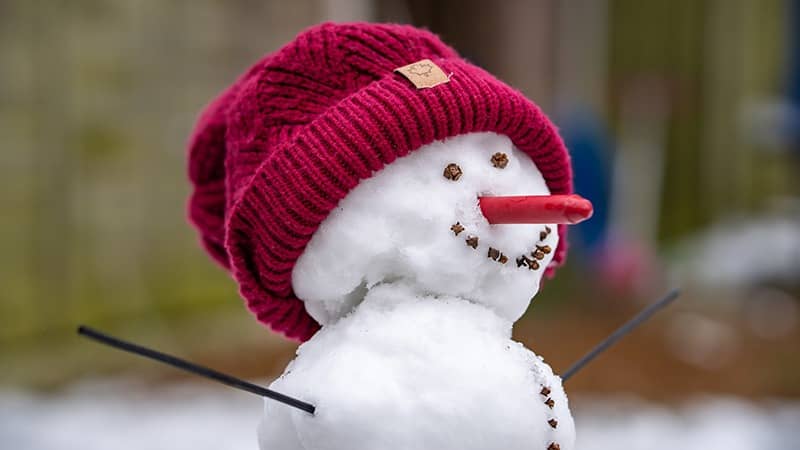 Stillwell Fun in the Park
Hello Santa, Frosty the Snowman and Snow Queen. They roll in on a Pacific Grove fire truck and soon enough kids and parents are basking in the glow of carnival rides, bounce houses, petting zoo and live entertainment.
More at: pacificgrove.org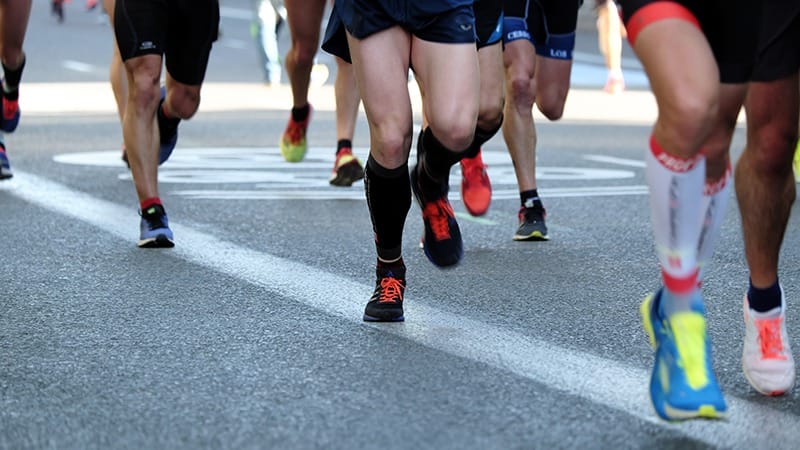 Jingle Bell Rock Fun Run and 5K
Organizers invite runners to "get some exercise before you go holiday shopping!" but there's a lot more going on than that, including calorie burning pre-holiday ham. The intrigue includes a scenic route along West Cliff Drive, concluding at the Surfer Museum Park Area at Lighthouse Point, and award categories for the best dressed runner, best dressed team, best holiday ugly sweater, best decorated stroller, and the best dressed canine running companion.
More at: runsignup.com
The Christmas Ballet at Sunset Center
Sunset Center calls Smuin Ballet's world-class Christmas performance "fiercely festive." Viewers can anticipate classical ballet set to carols and contemporary movements danced to pop music favorites. Choreography comes courtesy of Michael Smuin and up-and-coming dance architects.
More at: cart.sunsetcenter.org
Monterey State Historic Park Association conjures candle-lit luminarias, dramatic storytelling, spirited music and a variety of entertainment acts. The soul of the endeavor is historic Monterey and the foundational buildings — made, yes, of adobe bricks — that help define it, more than a dozen all told, accessed as part of the DIY walking tour that includes scores of docents in period costume dropping fun nuggets of local lore.
More at: mshpa.org/christmasintheadobes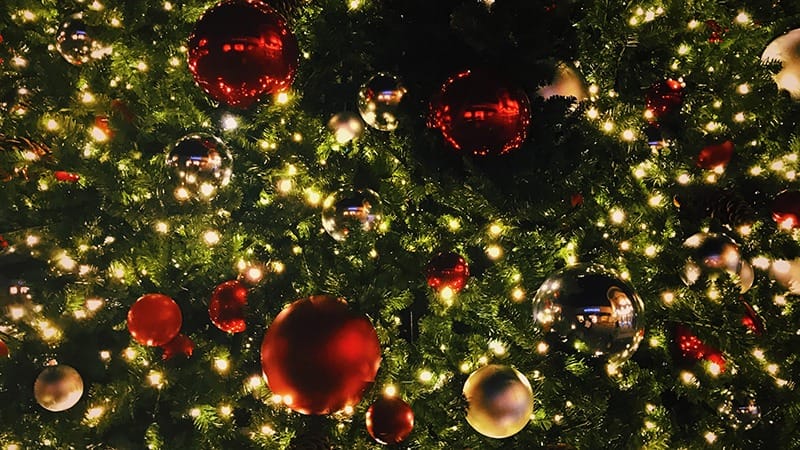 Hospice Giving Foundation's Tree of Life assembles its 38th addition with a combination of performers to honor and remember a loved one. The headliners taking to the mic at the iconic (and recently made-over) Monterey Conference Center include Carmel High School Choir and Andrea's Fault Quintet.
More at: hospicegiving.org/treeoflife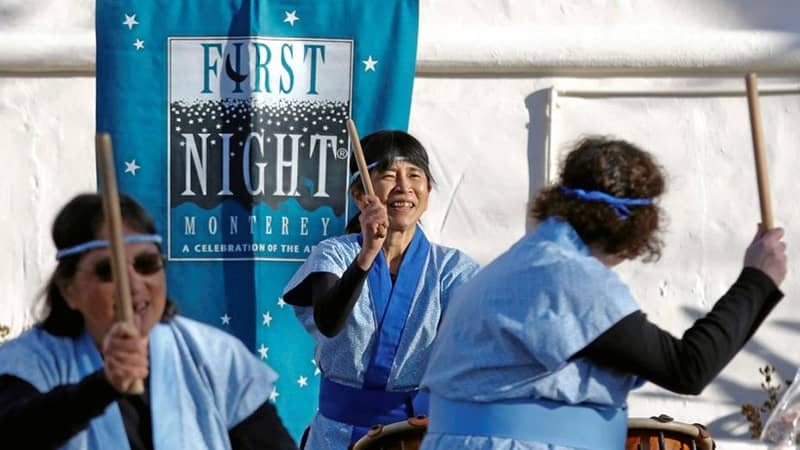 The 30th installment of FNM aims to be its best yet, per organizers, and it's certainly among the most ambitious. The qualities not mentioned in the intro above: it's affordable, it's alcohol-free (with bars and restaurants ready if the adults seek a pit stop), it benefits local arts programs, and it proves almost overwhelming in its scope of stimuli, running 3pm until the ball drops, heralding 2023.
More at: firstnightmonterey.org
Looking to see what's happening right now on the Monterey Peninsula? Our comprehensive list of venues across the city below will help you find what you need to know what's going on.