Looking for the coolest things to do when spring rolls around? We've got you covered. Even once the celebrations wane, there is still plenty to do. Nature abounds here, and with National Parks Week and Earth Day, you have all the excuses in the world to hit the trails in Wine Country. We've done the deep research for you on the best things to do in Sonoma County including museums, cultural events and food tours and more. Speaking of food, we also have an extensive list of our best restaurants in Sonoma County, and if you're planning a weekend, the best places to stay.
April is warm in Sonoma County, with temperatures in the 70s.
Featured Photo: Bodega Bay Fisherman's Festival
A tradition for more than a decade, save the date for this festive parade through town, followed by live performances and activities for kids.
More info: occidentalcenterforthearts.org
Pliny the Younger Release by Russian River Brewing Company
This year, Pliny the Younger will be available on tap and in bottles at both the Santa Rosa and Windsor pubs. Be prepared to wait in line for the coveted beer.
More info: russianriverbrewing.com
Perfect for outdoor enthusiasts and oenophiles! Get your steps in hiking the 1,200-acre Jordan Vineyard & Winery estate in Healdsburg and learn about sustainable farming and land conservation efforts. After the four-mile trek through vineyards, cattle pastures, meadows, and olive orchards, you'll enjoy an al fresco lunch on the winery terrace.
More info: jordanwinery.com
Artist-in-Residence at MacArthur Place Hotel & Spa
Site-specific, large-scale installation artist Christina Watka, is hosting a workshop and creating a piece that will stay at the Sonoma hotel. Observe Christina as she uses natural materials and ceramic to translate large systems in nature, such as the movement of herds and flocks, into inviting and contemplative artwork on April 26.
More info: macarthurplace.com
2023 Winemaker Dinner Series by Santé
April 26, & monthly through September
Fairmont Sonoma Mission Inn's Executive Chef Jared Reeves is teaming up with winemakers throughout Sonoma and Napa to create a seasonal dinner series that runs through harvest. April's featured winemaker is Dan Kosta of Convene Wines. Each event begins with a sparkling wine reception followed by a four-course wine paired dinner. 
More info: fairmont-sonoma.com
Apple Blossom Parade & Festival
April 26, & monthly through September
This small-town parade and festival has been going strong for 77 years! Head to Sonoma County wine country for a weekend full of live music, a children's play area, artisan crafts, and food and more.
More info: appleblossomfest.com
Bodega Bay Fisherman's Festival
Along with the annual Blessing of the Fleet, you'll want to catch the Wooden Boat Challenge. Teams of four people have just a few hours to build a wooden boat using limited materials and tools, before racing it around a course in the bay.
More info: bbfishfest.org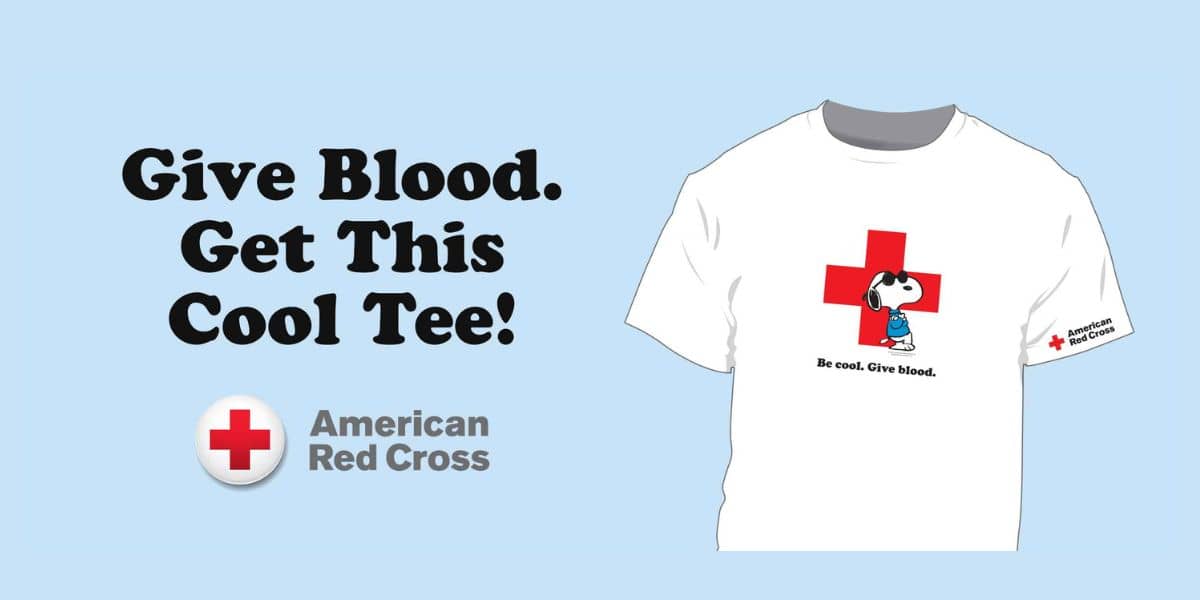 Donate Blood and Receive a Peanuts T-shirt
The American Red Cross and Peanuts are joining forces this month to encourage everyone to donate blood, platelets, or AB Elite plasma. After doing your part to save lives, you'll receive a Joe Cool Snoopy t-shirt and be automatically entered for a chance to win a three-night trip for two to Sonoma. Getaway includes flights, hotel, $1,000 gift card and special tours of the Charles M. Schulz Museum and Snoopy's Home Ice 
More info: redcrossblood.org
Looking to see what's happening right now in Sonoma County? Our comprehensive list of venues across the city below will help you find what you need to know what's going on.