The South Bay is full of surprises and contradictions. Known the world over for all things tech, this region also boasts some of the best hikes in the Bay Area. So whether you're looking for a long, luxurious stroll or a heart-pounding trek, you can find it all here, oftentimes with great dining just steps away. Here are our picks for the best South Bay hikes.
*Wildfires happen, things change — be sure to check the trail status before you go.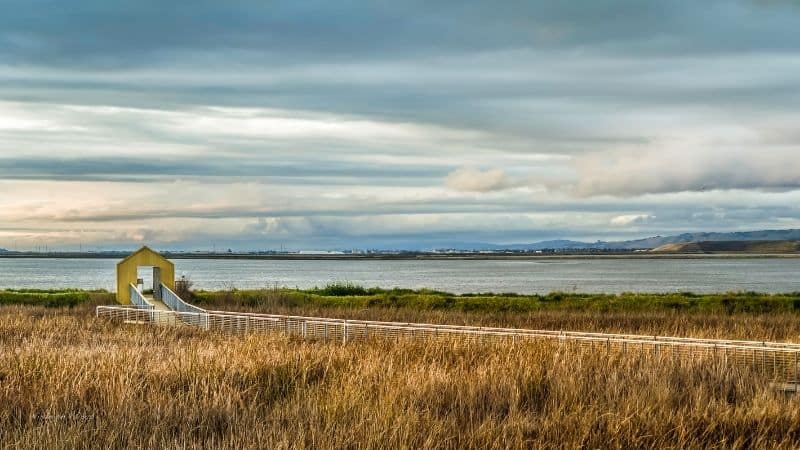 Unless you're running, this won't be a sweat-inducing outing, but what you lack in calories burned you'll make up for in countless other ways. A journey back in time, Alviso was going to be the cultural hub in the South Bay until a few events transpired —  the state capital moved from San Jose to Sacramento, and muddy conditions among others. Now it's a bird watchers paradise, with miles of trails around the marshes that are both bike and wheelchair friendly.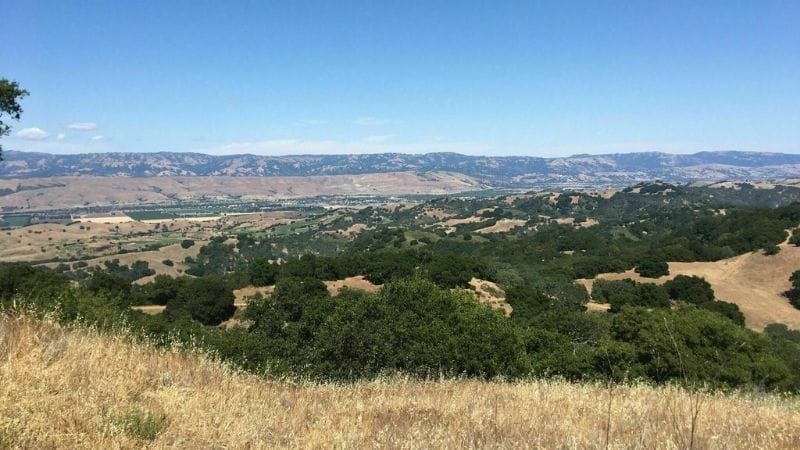 Bald Peaks to Serpentine Loop
Level: Moderate — 4.1 miles
Never underestimate the importance of shade on a hike — especially in the warmer South Bay, with little cover, what could have been a delight is suddenly a death march. On this hike, however, you'll not only get a nice breeze, but plenty of shelter from the sun's rays. A definite workout, you'll be rewarded with gorgeous views of the valley and a wide variety of wildflowers including California poppies. Watch out for poison ivy, there's a good amount flanking the trail.
Alma Trail and Redwood Springs Trail Loop
Level: Moderate — 5.3 miles
Alma Trail and Redwood Springs Trail Loop is an excellent trail for those who want to be up close with the redwood trees without going too far out of the bay. Enjoy the steady incline, quietness, and forest aromatherapy as you hike the loop. Located in Bear Creek Redwoods Open Space Preserve in Los Gatos, this trail is popular for local hikers, runners, and even horseback riders.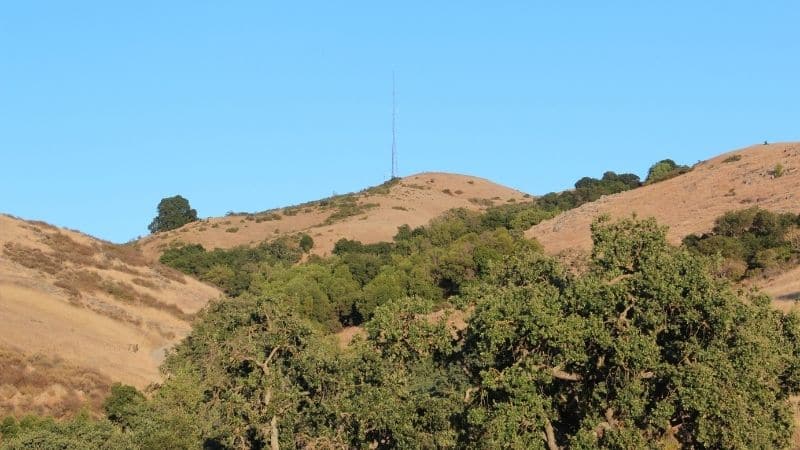 Coyote Peak and Ridge Trail Loop
Level: Moderate — 3.8 miles
If you're in decent shape and want to only have time to do one hike in the area, this very well might be the one. At the summit you'll be treated to views of both the Diablo Range and the Santa Cruz Mountains. Dog-friendly and popular with mountain bikers, it's known to get hot here so come early to avoid yourself and Fido from overheating. The wildflower bloom during spring is among the best in the region.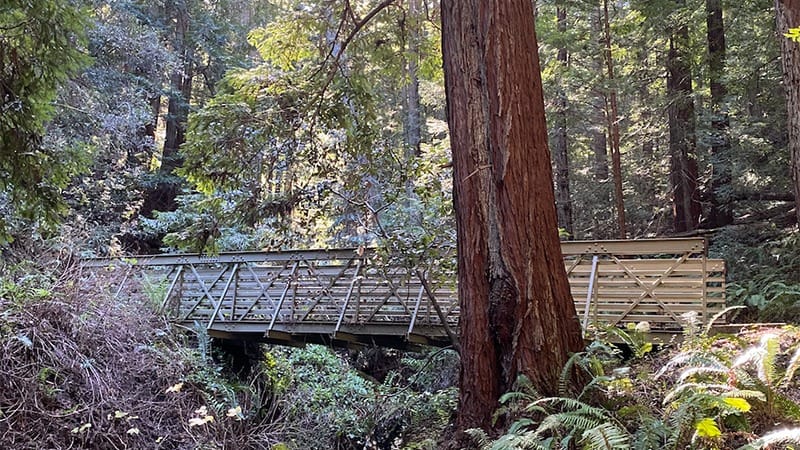 Grabtown Gulch to Purisima Creek Loop
Level: Moderate — 5.3 miles
In this old lumber region, there are plenty of stories about the origins of "Grabtown." Some are rooted in thievery, while others point to land "grabs." An item you will 100% want to grab before coming here is a jacket, as the deep redwood setting is damp and misty — especially at the beginning. With close to a 1,300-foot climb this is definitely a butt burner at times, but well worth it for the dense rainforest that envelops you.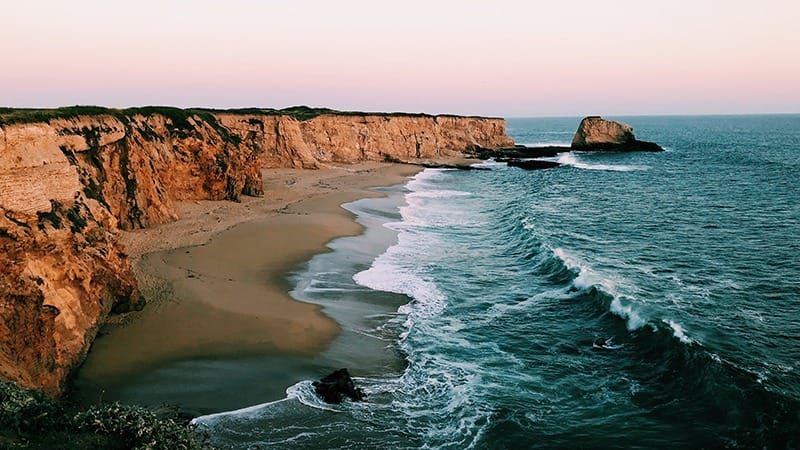 A must if you're in Santa Cruz. Mild enough for young kids and grandparents alike, this trail doubles as a multi-sensory nature and history lesson. Stroll along the coast and hear dozens of sea birds including pelicans and gulls — sea lions are another vociferous staple. Check out the remnants of the old Wilder family dairy, the farm machinery, and the debonair antique cars. Whale watchers: December through April is also peak whale migration season.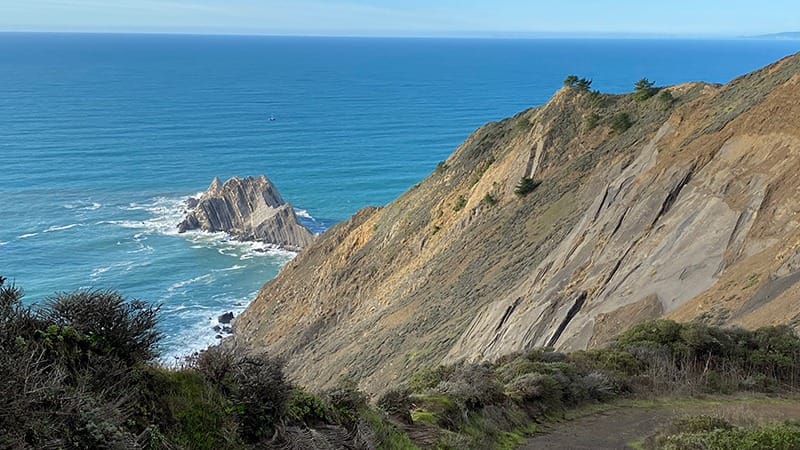 Pedro Point Headlands Trail
Level: Moderate — 2.4 miles
A heavily trafficked loop located just before Devil's Slide tunnels, this trail offers an abundance of treats. Mushroom lovers will delight in the fungi, including fairy tale amanitas that sprout up following the rains. Dog owners can bring their pups, and just about everyone can take pleasure in the pristine coastal views and swaths of wildflowers. Parking can be dicey and there is poison ivy off the path, so don't veer from it.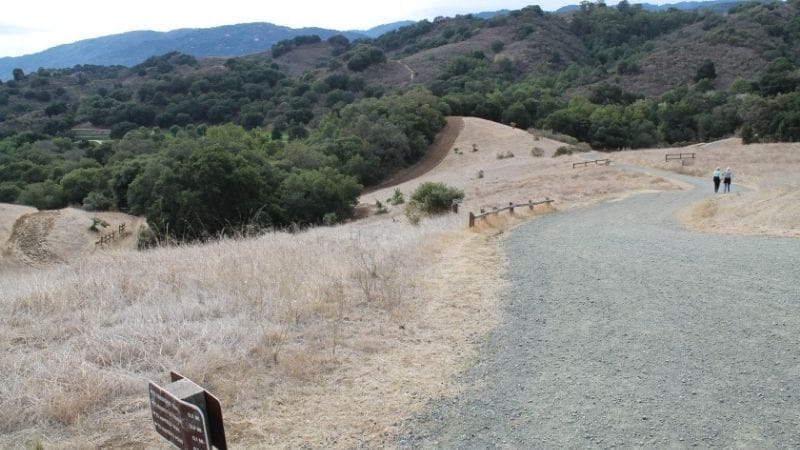 Level: Moderate — 2.6 miles
Packed with views and unique features, this trail is perfect for getting a quick, scenic workout in. With a good mix of sun and shade, you'll duck under tree canopies and pass by natural springs in the valley. Brace yourself for some strenuous uphill sections, wear boots and keep an eye out for the wild turkeys that are known to frequent the area. Located between Saratoga and Cupertino, three are plenty of options for dining afterward.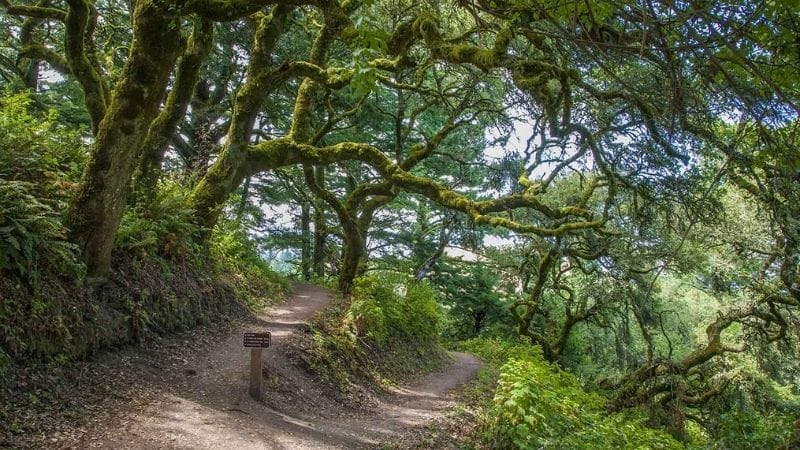 Level: Moderate — 6.2 miles
There are few places in the world where you can experience four different climates in the span of a couple of hours, and this hike is one of them. Bring water, a hat and a jacket and expect the unexpected. The first half of the trail is all uphill, which depending on the time of the year could be arid or misty. Living up to its name, the top is blustery and often rainy. A hike unlike any other.
Level: Moderate — 4.1 miles
For those who enjoy the gentle sound of a creek during your hike, scenic views, and less secluded trails, the Jones and Flume trail off Highway 17 in Lexington Reservoir County Park is meant for you. This trail is ideal for families and solo hikers because of its close proximity to the rest of South Bay and its popularity among locals. With perfect shade year-round, this trail is great for those who want a much cooler hike.