Several years ago, I wrote a guidebook called Best Places to the Northern California Coast. I started at the Oregon Border and took every road — dirt or paved — that headed toward the sea, all the way to Big Sur. It took me months, but I discovered amazing places on my journey, some of which I'd like to share with you. More importantly, each of these getaways is a great excuse to get outside and spend the weekend exploring the California Coast.
Featured Photo: Anchor Lee
Tall Trees Grove, Redwood National Forest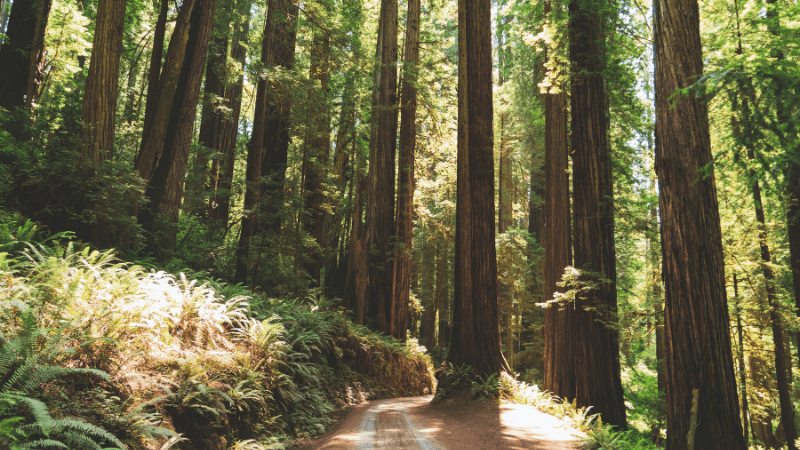 Did you know that California is home to the tallest living things in the world? It's true. In fact, it's difficult to explain the feeling you get walking among the ancient trees within Redwood National Park's Tall Trees Grove, one of the least-visited wonders of the world. It's all so incredibly beautiful and spiritually moving that one can see why people are willing to chain themselves to these trees to protect what little remains of them. 
Bring a blanket and picnic basket when you visit, as you'll want to spend all day exploring the forest, relaxing under the sun-streaked canopy, and watching river otters play in the emerald-green Smith River.
Howard Creek Ranch Secret Getaway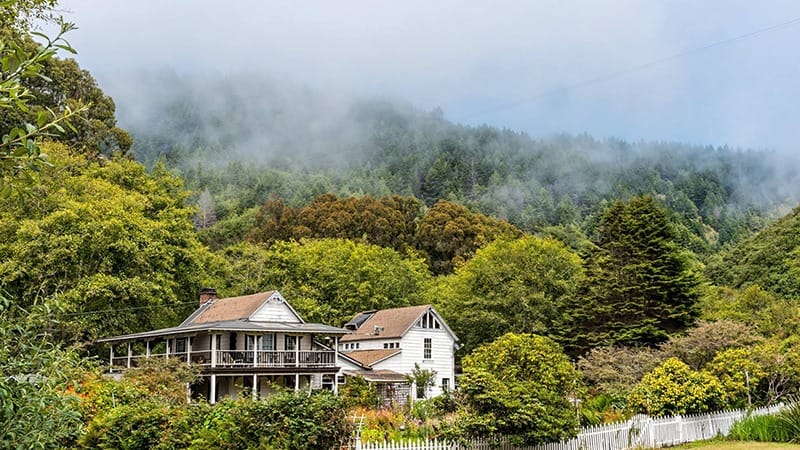 This isolated, 40-acre Howard Creek Ranch, located off a remote stretch of Highway 1 near the tiny town of Westport (north of Mendocino), appeals to travelers who really want to get away from it all. 
You'll revel in the peace and quiet of this rustic retreat, which Mendocino County has designated as a historic site. For more than two decades, proprietors Sally and Charles Grigg have been renting out five cabins and eight guest rooms in the farmhouse and renovated railroad barn. Set back just a few hundred yards from an ocean beach, the farmhouse and barn are on opposite sides of Howard Creek, connected by (among other routes) a 75-foot-long swinging footbridge. The rooms in the farmhouse feature separate sitting areas, antiques, and homemade quilts. In the morning, Sally rings the breakfast bell to alert her guests that it's eatin' time. The fare is definitely worth getting out of bed for.
Little River Cemetery's Secret Sinkhole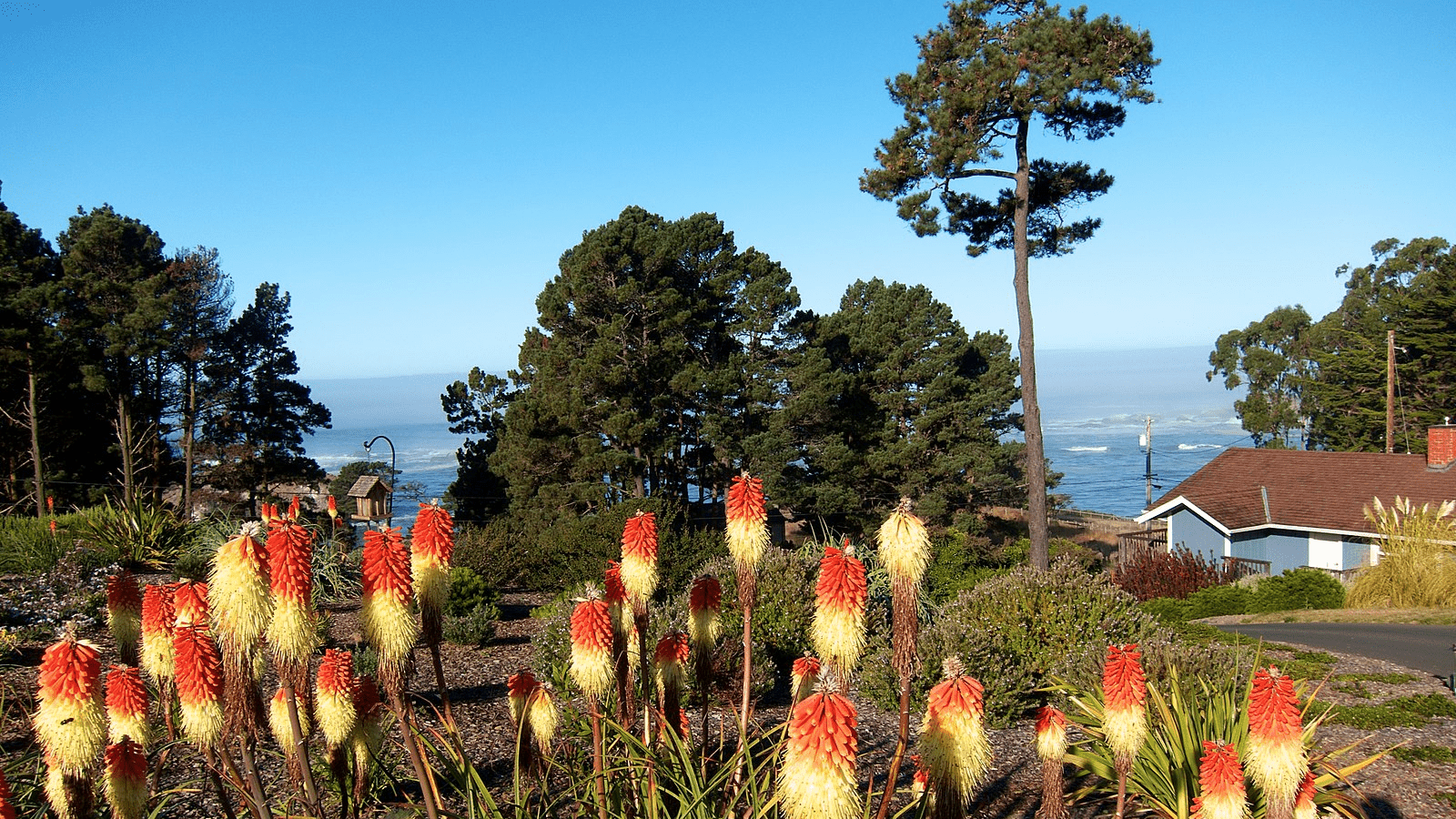 Known by locals as the Little River Blowhole, this almost perfectly circular (and massive!) sinkhole is simply amazing. At low tide, you can walk through the wave-cut tunnel to the tide pools at the bottom of the bluff; at high tide, you can sit on the tiny sandy beach and look at the tunnel as the waves blast through. Either way, the feeling of being within this natural phenomenon is almost eerie. 
To get here, park across from the Little River Cemetery on Highway 1, walk to the southwest corner of the cemetery. The sinkhole is only a few dozen yards down the trail.
Santa Cruz's Secret Swimming Hole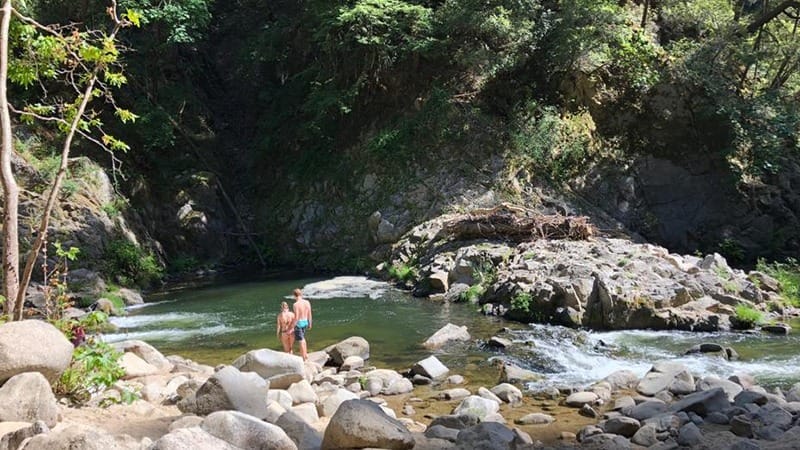 The perfect antidote to an overdose of office work is a walk through the redwoods at Henry Cowell Redwoods State Park. Only a few miles from downtown Santa Cruz on Highway 9, the park has 30 miles of trails through thick, cool forests and golden meadows. Top pick for a leisurely walk is the 3/4-mile Redwood Grove Trail, a wide and flat loop around an ancient stand of giant redwoods. Periodically, docent-led tours/hikes take off from Nature Center; definitely call ahead or check their calendar for dates/times. 
(Secret Tip: About 1-1/2 miles south of the main entrance on Highway 9 is the Ox Road Parking Lot. Park here for free, then take the short trail down to the locals' favorite swimming hole, the Garden of Eden.)
Half Moon Bay's Hidden Tide Pool
Get back in touch with your inner child and spend the day plonking through one of the best tide pools in the Bay Area, the James V. Fitzgerald Marine Reserve. Here, you can observe and touch weird and slimy things living or growing on the rocks.  
Located about seven miles north of Half Moon Bay on Highway 1, the James V. Fitzgerald Marine Reserve is one of the most diverse tidal basins on the West Coast and one of the safest, thanks to a wave-buffering rock terrace 150 feet from the beach. Call before coming to find out when it's low tide (all the sea creatures are hidden at high tide) and to get information on the docent-led tour schedules (usually offered on Saturday). It's an entertaining — and highly educational — way to spend the day with the family.
The Beautiful Beaches of Bodega Bay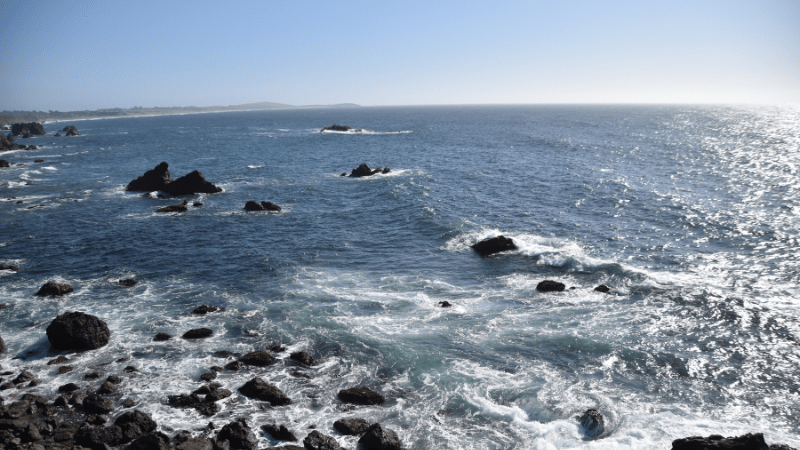 Surrounding Bodega Bay are some of the prettiest beaches along the coast, with numerous tide pools, rocky bluffs, hiking trails, and one heck of a gorgeous drive along Highway 1. While all the beaches are pretty much the same — divine — the safest for kids is Doran Park Beach, located just south of Bodega Bay. 
When the water's rough everywhere else, Doran is still calm enough for swimming. A bonus: the adjacent Doran mud flats are a favorite haunt of egrets, big-billed pelicans, and other seabirds.
Stinson Beach Wildlife Sanctuary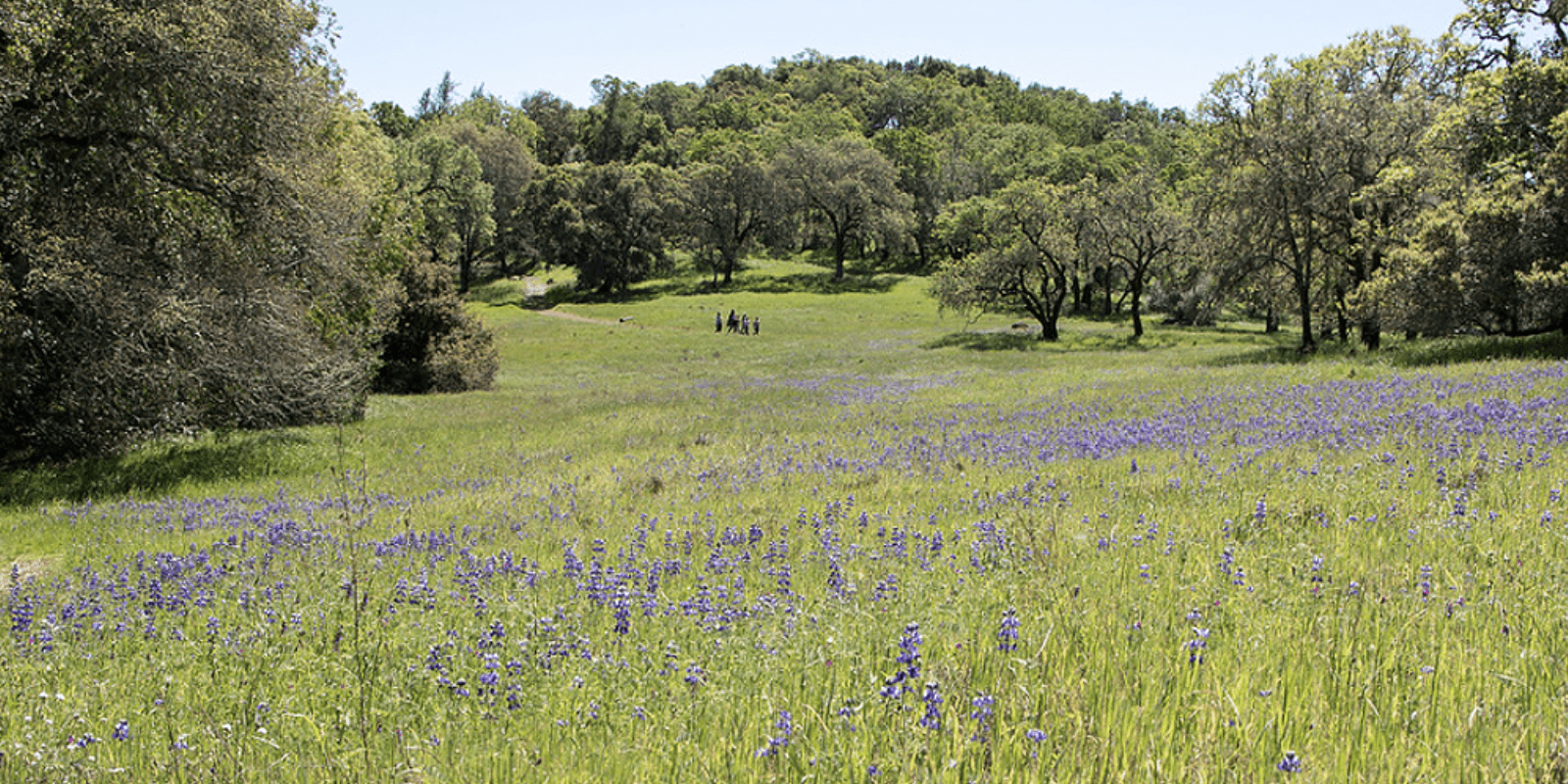 A short drive north of Stinson Beach on Highway 1 leads to Bolinas Lagoon, a placid saltwater expanse that serves as a refuge for numerous shorebirds and harbor seals. 
Across from the lagoon is the Audubon Canyon Ranch's Martin Griffin Preserve, a 1,000-acre wildlife sanctuary that supports a major heronry of great blue herons. This is the premier spot along the Pacific Coast to watch the immense, graceful seabirds as they court, mate, and rear their young — all accomplished on the tops of towering redwoods. 
Admission is free, though donations are requested. Check their website before visiting to see when their guided walks are taking place.
Steep Ravine Environmental Cabins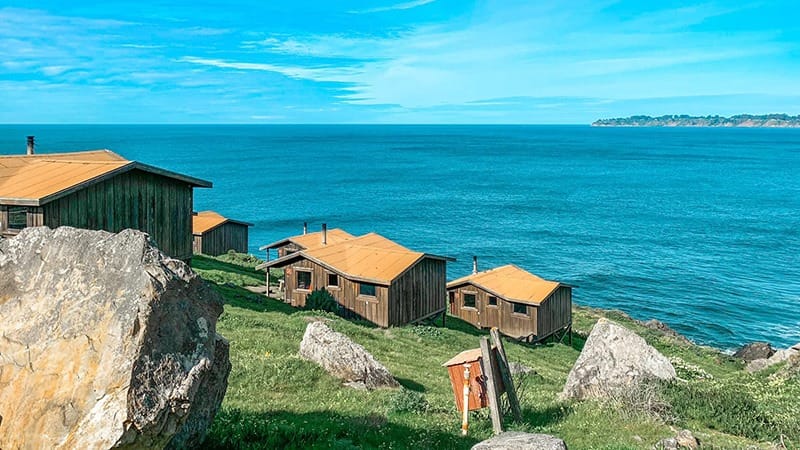 Once the private getaway of powerful Bay Area politicians (who lost their long-term leases in a battle with the state, poor dears), this cluster of small cabins is now available to those lucky enough to snag a reservation and who don't mind bringing their own sleeping bag and pad. 
Platform beds, running water, wood-burning stoves, and outhouses are provided, but there is no electricity, no bathrooms, and firewood costs extra.
If the name sounds familiar, that's because this local Half Moon Bay surf spot makes international headlines each year as the winter destination for some of the world's best big wave surfers, who compete here when wave conditions are favorable. 
On calmer days, though, secluded Mavericks Beach is still an excellent place to escape the weekend crowds because, although everyone's heard about the beach, few know where it is, and you won't find it on any map. 
Here's the scoop: From Capistrano Road at Pillar Point Harbor, turn left on Prospect Way, left on Broadway, right on Princeton, then right on Westpoint to the West Shoreline Access parking lot (on your left). Park here, then continue up Westpoint on foot toward the Pillar Point Satellite Tracking Station. Take about 77 steps, and on your right will be a trailhead leading to legendary Mavericks Beach, a short distance away.
It's a sure bet most San Franciscans have never heard of Fort Funston, and even fewer have been there, which, considering all the park has to offer, is their loss. 
Located at the south end of Ocean Beach (off Skyline Boulevard), Fort Funston has a little something for humans and canines alike. Fort Funston is even one of the nation's premier hang-gliding spots: a wheelchair-accessible viewing deck has been built on the bluff so that spectators can watch the pilots run off the edge (always a nerve-rattling thrill). Fort Funston is also one of the best and most popular doggie parks in the Bay Area, with plenty of sand dunes, trails, and wide-open spaces where dozens of happy and sociable dogs play daily.  
Combine all this with miles of easy walking trails along the dunes and down to the nearly deserted beach, and it becomes a mystery why Fort Funston is still so little-known.
Gray Whale Cove State Beach Nude Beach
Here's something you don't often see — a clothing-optional beach run by the government. Gray Whale Cove State Beach, a glorious little gold-sand beach hidden between two enormous bluffs, is located on the southern slope of Devil's Slide, 1.4 miles north of the Chart House (heading south, look for the first dirt parking lot on your left). 
Looking to sunbathe au natural? You'll want to find Edun Beach on the north end of Gray Whale Cove. 
The beach is open 8am to sunset; no cameras or binoculars are permitted; 650.726.8819. 
*Warning: Be very careful when crossing the highway on foot, as cars come screaming around the corner. 
Across from the beach is McNee Ranch State Park, virtually unknown and recognizable only by the rusty yellow gate blocking the trailhead. The first part of the 3 3/4-mile hiking/biking trail to the top of Montara Mountain is a real lung-buster, but the reward — unsurpassed views of the entire Bay Area and beyond — makes it worth the effort; 650.726.8819.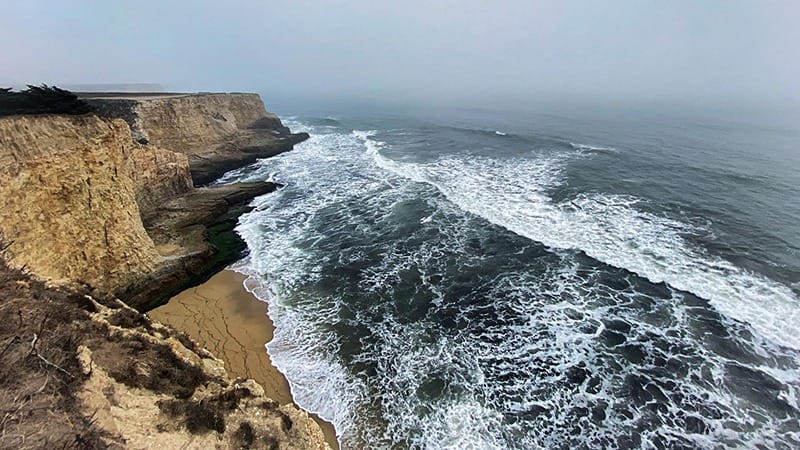 About 10 miles north of Santa Cruz on Highway 1 is the former whaling and lumber-shipping town of Davenport, which now serves mainly as a snack stop for road-weary travelers. 
At the Whale City Bakery, Bar & Grill, you can get an ample slice of hot apple or pecan pie for the road. Still, a better plan is to take your fixin's across the highway for an impromptu picnic underneath the cliff-side grove of cypress trees (Open daily 8am to 6pm; 490 Highway 1, 831.423.9803. 
What-a-Beach! Just a few years ago, this pristine gold-sand beach near Davenport used to be a secret. Now there's not only a new parking lot but a bus stop as well. No matter — it still remains the finest public beach on the San Francisco coast, a postcard expanse of sand sheltered from wind and road noise by high bluffs. 
During high surf, the waves put on quite a show smashing into the rocks. It's located exactly 1 mile south of Davenport on Highway 1. Park in the long, skinny lot across from Bonny Dune Road, climb over the railroad levee, and there she is, one of California's most beautiful and secluded beaches.
Monterey Bay's Marvelous Bike Trail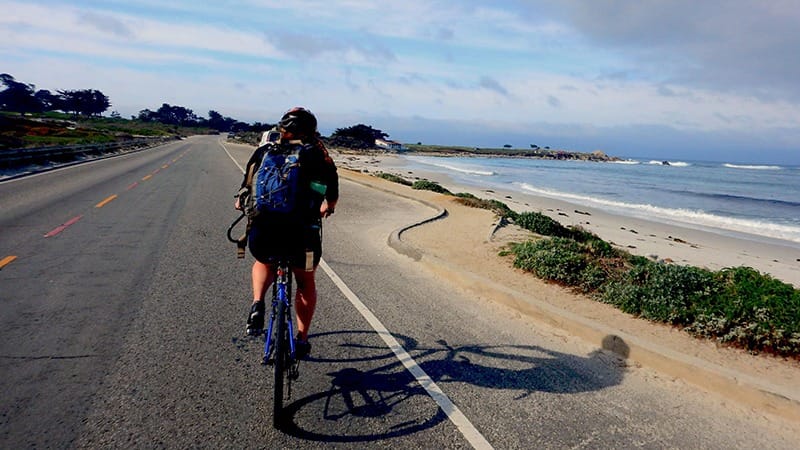 If your kids spend too much time playing video games, drag them kicking and screaming to Monterey to ride bikes along the Monterey Bay Coastal Trail. The paved waterfront trail, which was once the tracks of the Southern Pacific Railroad, stretches 18 miles from Castroville in the north to Pacific Grove in the south, then continues as a bike lane to the entrance of the fabled 17-Mile Drive, rated one of the top bicycle rides in the nation. 
The scenery along the Coastal Trial is spectacular, and there's a good chance you'll spot numerous sea lions and sea otters (blue whales even). There are several places to stop and get a bite to eat on the trail, or you can pack a picnic and spread a blanket out on one of the trail's many grassy areas. Even dogs are allowed on a leash. If you can't bring your bikes, I recommend renting 24-speed hybrid bikes in Monterey at Adventures by the Sea from $55 up, which includes a lock and helmet. Believe me, folks — a day spent cruising along this beautiful trail will be one of the highlights of your summer.
If you only have the time or energy for one short hike while touring Big Sur, head for the secret cove at Partington Canyon. 
Don't bother looking for it on the map; it's not there. Instead, park at the 37.85-mile marker (two miles north of Julia Pfeiffer Burns State Park), walk down the canyon toward the ocean, turn right at the "Underwater Forest" display, then left across the footbridge, and suddenly it's "Whoa! Where'd that come from?" 
A wild non sequitur in this remote valley, this 100-foot, hand-carved, timber-reinforced tunnel leads to a stunning hidden cove. 
The story goes that John Partington built the tunnel for his tan-oak cutting and shipping operation, where sleds filled with tan-oak bark were pulled down the mountain and loaded onto ships anchored in the placid cove.