For the past 25 years, Maui Ocean Center has been redefining what it means to be an aquarium. We combine education, conservation, community, and entertainment with marine life found only in Hawaiʻi. Encounter engaging exhibits, including the world's largest display of live Pacific corals, a 54-foot acrylic underwater tunnel, and the Humpbacks of Hawai'I exhibit & The Sphere. We invite you to come learn about the connection between Hawaiians and the sea, enjoy presentations from our ocean experts about Hawaiʻi's diverse ocean inhabitants, and come eye-to-eye with life-size humpback whales in our 3D Sphere experience — for Maui memories that will last a lifetime!
Walk among sharks & rays by descending through an underwater tunnel, or coming eye-to-eye with a full-size 3D Hawaiian humpback whale. Maui Ocean Center seeks to inspire as it immerses you in Hawaiian culture & ocean ecosystems. Tropical marine life of Hawaiʻi and distinctive, endemic species can be experienced up close in realistic exhibits. We care for one of the largest and most magnificent living Pacific coral displays in the world, including rare species found only in Hawaiian waters.
 An estimated 25% of Hawaiʻi's marine life is endemic (found nowhere else in the world). Isolation & low diversity caused new species to evolve in Hawaiian waters — and you can visit Maui Ocean Center to learn all about Hawaiiʻs diverse ecosystems. Have a question? Our team of naturalists and animal caregivers are here to help! Our team at Maui Ocean Center are Hawaiʻi's ocean experts who love to share the wonder of Hawaiian marine life. It's a great way to gain knowledge of the animals and cultural connections that you may encounter as you explore Maui. We'll SEA you soon!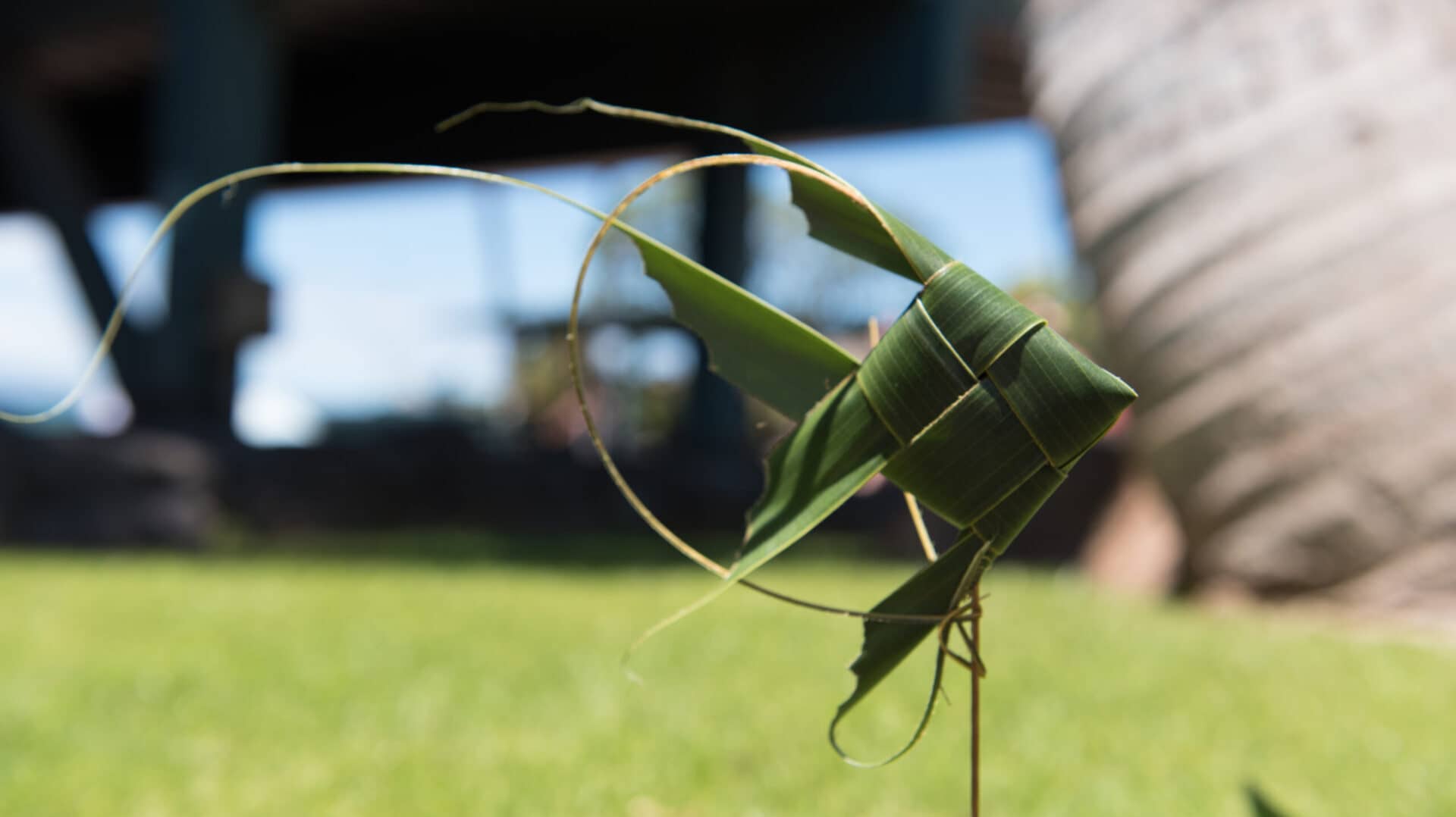 We take pride in our commitment to immersing ourselves in the culturally rich history of Hawai'i'. Our deep respect for the traditions and heritage of the island is what drives us to create meaningful and authentic experiences for our visitors. From our exhibits showcasing native marine species to our educational programs highlighting the profound connection between the ocean and Hawaiian culture, we strive to honor and celebrate the unique heritage of this beautiful place. With every exhibit and interactive practitioner station, we aim to foster a greater understanding and appreciation for Hawaiian history that continues to inspire and guide us. So come talk story with local people, and learn a new skill, like ukulele or plant weaving! 
Discover for yourself how plants and sea life are ecologically & culturally interconnected during this exclusive, 90-minute tour with a dedicated naturalist.
Step into the shoes of a Maui Ocean Center curatorial staff member to discover what goes on behind the scenes and how our team of ocean experts tends to the marine animals under our care. This 60-minute tour with a dedicated marine naturalist will take you beyond the public exhibits and into an exclusive experience for an up-close view of our coral propagation lab and an opportunity to learn about our unique open water system. Dive into the science of raising aquaculture animals, marine health and nutrition, and more! Whether you're curious about what it takes to operate our aquarium or are simply a marine enthusiast looking for a deeper understanding of what Hawaiʻi's marine life needs to survive and thrive, we're sure you'll find this tour fascinating. Be sure to come prepared with all of your questions!
Maui Ocean Center is renowned for our commitment to educating and inspiring visitors about the wonders of the ocean. Central to this mission are our dedicated Marine Naturalists, whose wealth of knowledge and passion for marine life bring an extra dimension to the aquarium experience.
When you visit the Maui Ocean Center, you'll have the opportunity to engage with these knowledgeable experts firsthand. As you wander through the exhibits, you can approach the Marine Naturalists stationed throughout the aquarium to ask questions, seek guidance, or simply engage in captivating conversations about the marine world. Their deep understanding of marine ecosystems, marine life behavior, and conservation efforts will undoubtedly enrich your visit, helping you develop a deeper appreciation for the ocean's beauty and significance. Whether you're unable to visit the aquarium physically or simply prefer to explore from the comfort of your own home, you can access their expertise through the various online resources below.
A  shark dive is more than a thrilling experience to check off your bucket list — it's an opportunity to understand the profound connection between the ocean's top predators and the native people of Hawaiʻi. During this cage-free dive into our 750,000-gallon Open Ocean exhibit, everything you thought you knew about sharks will dissolve and transform into deep respect and an urge to protect.
Get ocean-centered with a unique and immersive yoga class, Aquari-Om yoga, at Maui Ocean Center, where you can connect with Hawai'i's marine life while practicing yoga in the captivating setting of the Open Ocean exhibit. Held after daily hours, this tranquil environment offers a one-of-a-kind opportunity to practice among sharks, rays, and schooling fish in the 750,000-gallon exhibit. Whether you are a seasoned yogi or a beginner, all skill levels are welcome, and reservations are required due to limited space. Participants must be at least 12 years old, and anyone under 18 must be accompanied by an adult.
Join us for an informative guided tour of Maui's beautiful coral reefs. Snorkel from shore and learn about the unique ocean ecosystem, native animal species, and ways you can help to preserve the natural beauty of this environment. Fun, educational and safe for the whole family! Located just south of Lahaina. Ages 8-65. Flotation provided but basic swimming skills required. 
More info at www.mauioceancenter.com/experiences
Maui Ocean Center Membership
Nā Hoa Kai membership grants you access to Maui Ocean Center's award-winning aquarium all year long! Your participation supports educational programs, conservation, and preservation of Hawaiʻi's marine life for our future generations. We offer Kamaʻāina discounts! Plus you'll receive tons of exclusive member benefits and discounts, including a member T-shirt, decal, free parking, and more! Visit our website for a full list of benefits.