It's easy to learn to make a lei for Mother's Day, school graduations, or just to share some aloha or appreciation, as Hawaiians do, thanks to new video and social media tutorials, plus a kit you can order online if you don't have the supplies at home.
For Lei Day (May 1) 2020, Hawaiian Airlines employees created the following video, which shows how to create a lei from paper, straws and yarn as well as ones from fresh pua kenikeni blossoms and balls, bougainvillea and plumeria:
If you want to try something a little more refined, Four Seasons Resort Maui at Wailea partnered with specialty florist  Lauren Shearer of  Hawaii Flora + Fauna, which sells lei-making kits without fresh blossoms ($30) as well as with them ($75) in its online shop (add $20 for flat-rate shipping.) Shearer will take over the @FSMaui Instagram account on Saturday, May 9, sharing her lei-making tips, which will reside in the account's highlights section after that.
"There is an inexplicable mana (power) in both giving and receiving lei," says Shearer, whose unique designs and nontraditional components have earned her a reputation as a "modern" lei artist. However, she pays homage to the craft by constructing lei with not only flowers but leaves, seeds, fruit and more that she forages locally, just as early Polynesians did.
"Each lei can be a gift that honors the beauty of your natural environment, wherever you are," she advises. "My mission is to connect humanity back to the roots of their surroundings, so they can appreciate that life is ever-changing and ephemeral, just like lei."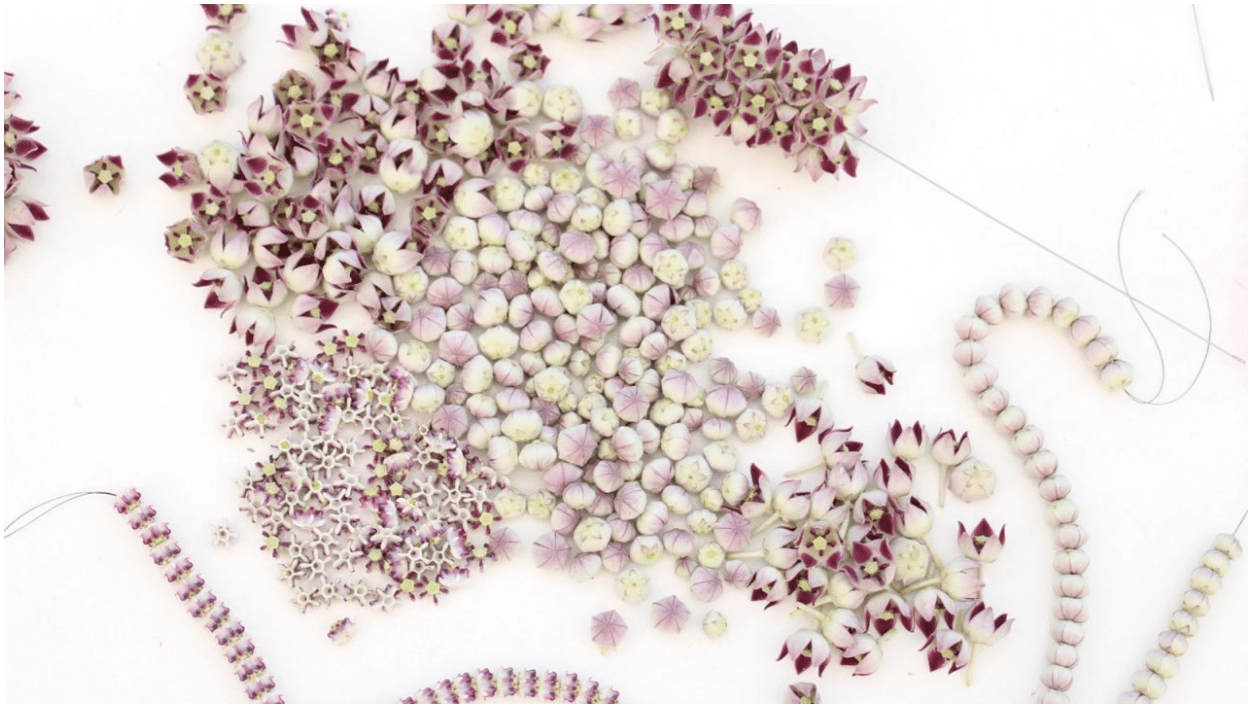 You don't have to buy a kit,  you just need:
flowers (and/or leaves, seeds, or whatever you want on your lei);
a lei needle, although a regular needle (which is shorter and has a smaller eye) can be used if necessary
thin string, or anything from fishing line to dental floss or sewing thread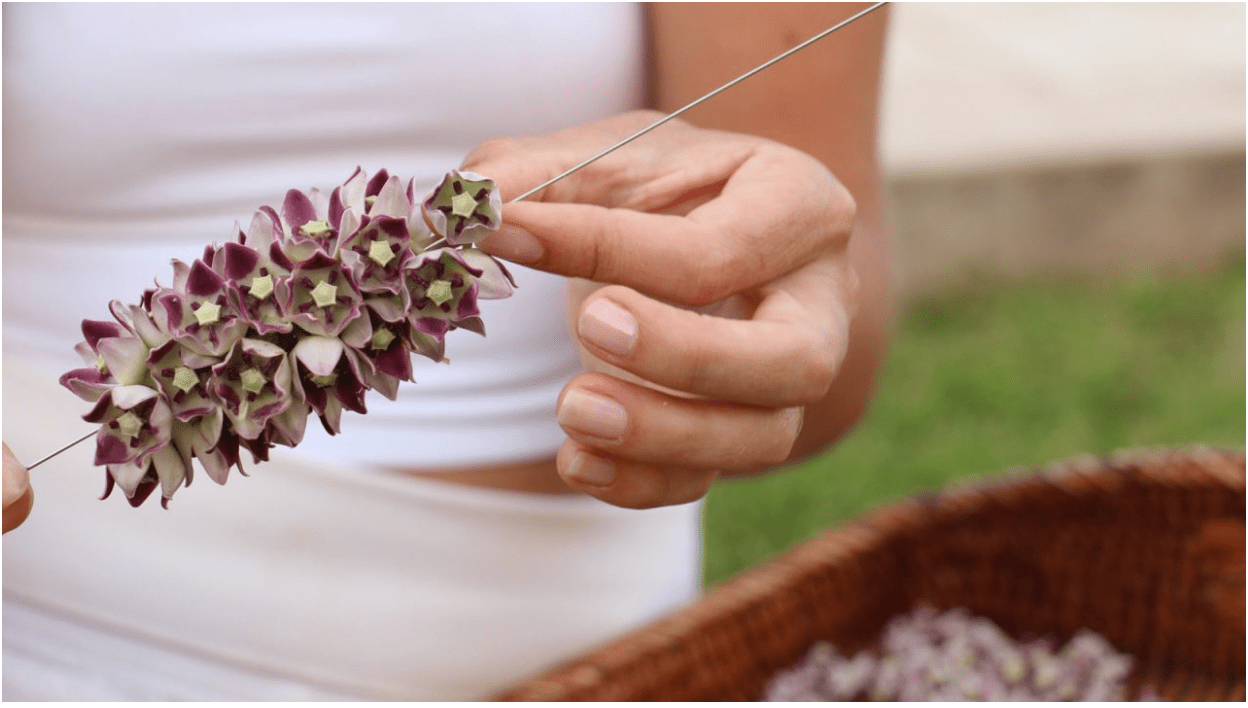 Then follow Shearer's six-step process:
 Be creative and remember that mana will pass through to the lei and on to its recipient.
 Gather the flowers and/or other materials  to assemble into a lei.
 Thread string through the eye of the lei needle.  (The string may need to be doubled up depending on the weight of the flowers.
Determine stringing style and pattern: kui pololei (straight stringing), or lengthwise through the centers of the flowers; kui poepoe (round stringing), crosswise through the stems or ovaries of the flowers, arranging as spokes in a wheel; or kui lau (flat stringing), crosswise through the stems or ovaries, arranging them alternating from side to side of the string.
Pierce flowers with the lei needle and gently pull them down the string, continuing until the lei is about 36 to 42 inches (90-105 centimeters).
Tie off the two ends with a few simple knots.
Don't forget to present your handmade lei with a honi (kiss), as long as your social distancing  protocols allow.