A visit to Maui means plenty of opportunities to experience sun, sand, and surf. However, to really be able to take it all in and get a true taste of the Pacific, visitors need to get off of the island. For an experience you won't find many places across Hawaii, a cruise aboard Kai Kanani's catamaran cannot be beat.
Sunrise or Sunset Kai Kanani Sailing is Your Best Bet
As the only commercial catamaran that actually lives in South Maui, the Kai Kanani II is available from sunrise to sunset to give guests a truly memorable experience. For early birds looking to experience the peace and tranquility of a morning without crowds, the three-and-a-half-hour sunrise snorkel cruise to Molokini is a great choice. For social butterflies who want to get to know other visitors, the lunchtime snorkel trip is the perfect centerpiece to a memorable day. Both cruises include three-course meals and an open bar.
Guests who want to stay aboard this beautiful vessel can choose one of Kai Kanani's adventure cruise options including a beautiful sunset cruise to watch the sun go down behind Molokini Crater. Whale watchers will want to take advantage of the seasonal cruises that respectfully observe these majestic beauties in their winter home. Both adventure cruises last approximately two hours. For those visiting around the holidays, specialty cruises include New Year's Eve and Valentine's Day excursions. In addition to the regular lineup of Maui snorkeling and sailing tours, Kai Kanani offers private sailing charters in Maui.
Family-Owned and Operated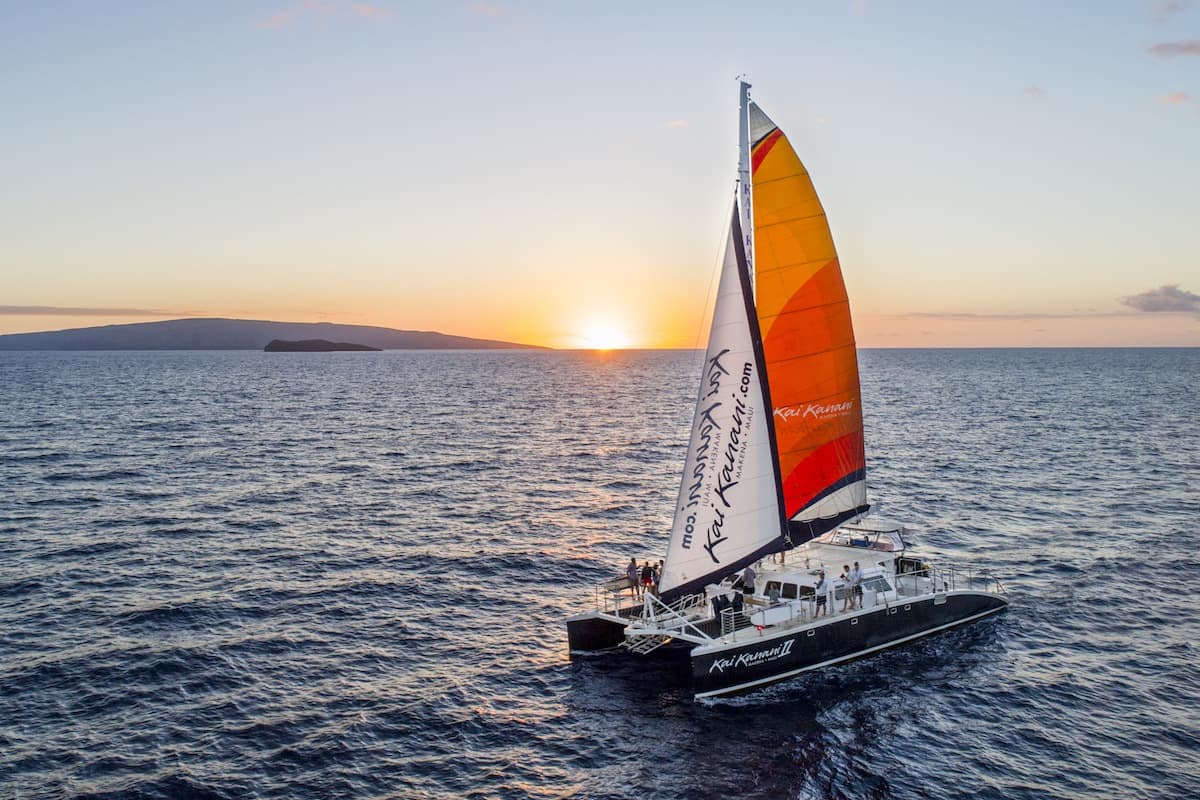 For more than 30 years the family behind Kai Kanani has channeled their passion for sailing, adventure, and stewardship into a business that has brought joy to thousands of Maui visitors and residents. Being able to share the majesty of the Pacific Ocean, the incomparably clear waters of Molokini, and the breathtaking sunsets of South Maui with guests means that the Kai Kanani family go to work happy every day. And it shows. In addition to providing incredible experiences, the Kai Kanani family is committed to preserving the ocean and its inhabitants and supports local organizations like the Hawaii Wildlife Fund whose activities support this commitment.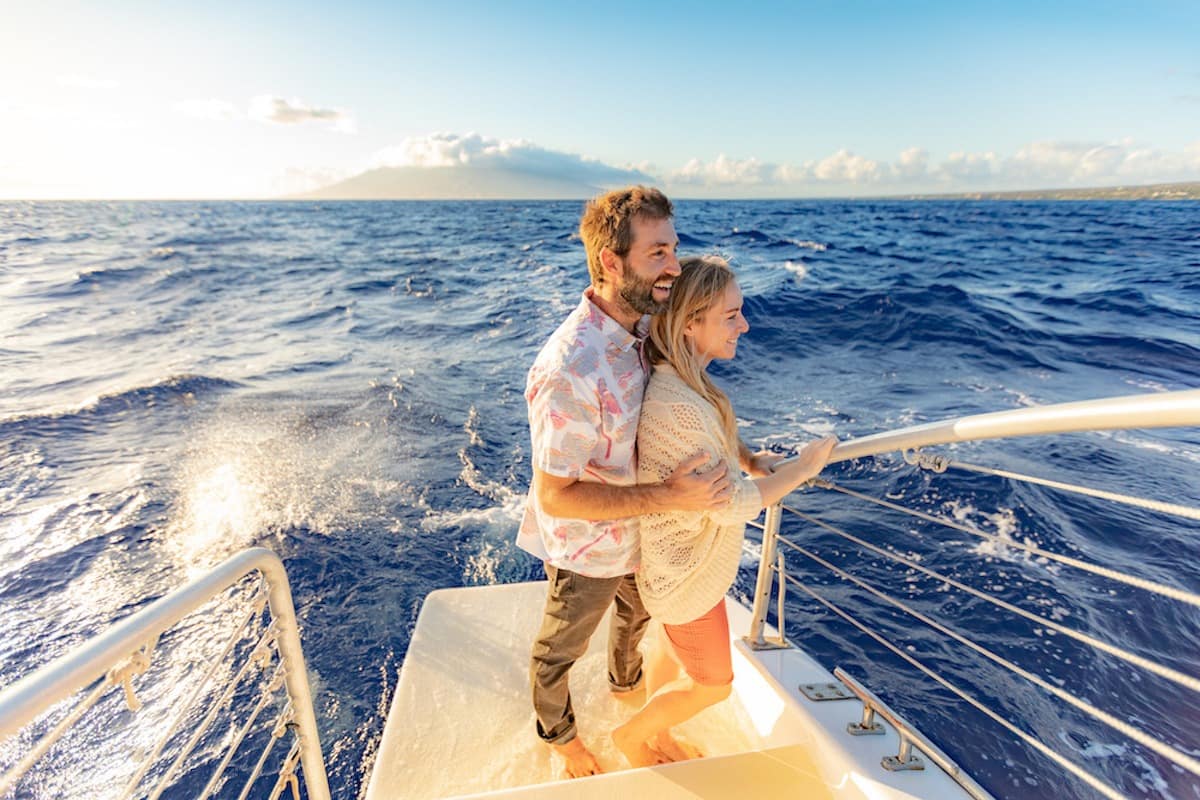 While the incredible boat and stunning views will likely live on in your camera roll and social media highlight reel, Kai Kanani's unparalleled customer service will help you to truly immerse yourself in the moment. The quality of service is no different on the sailboat than it is at any one of the Island's luxury resorts. Pair friendly and knowledgeable staff with locally sourced food curated by Wailea's The Market and a bar stocked with locally-crafted spirits and wines along with a pure Aloha vibe, and you'll wish your entire vacation was hosted aboard the Kai Kanani II.
You're Going to Get a Little Wet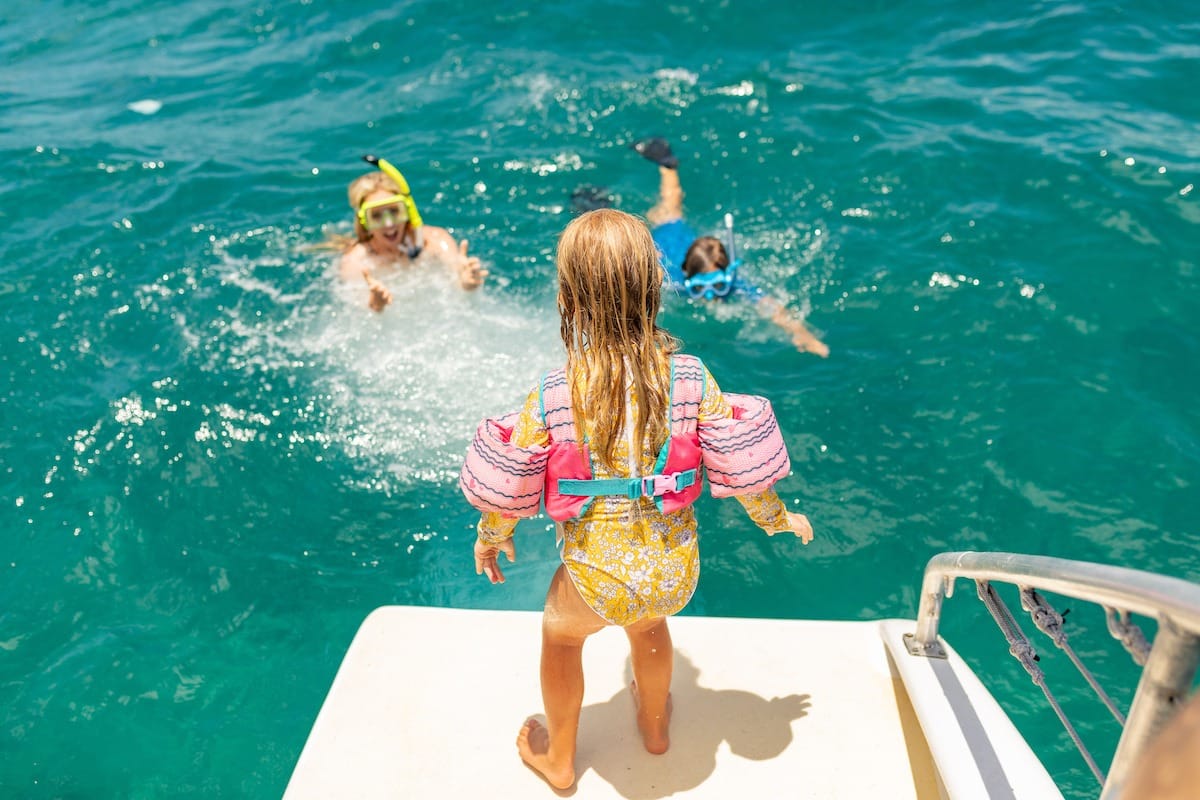 One of the most unique aspects of this Maui sailing adventure is that you'll be getting onto the boat directly from the beach. South Maui doesn't have any harbors, so your adventure starts right away as your feet (and maybe your knees, maybe a little more) get splashed by the surf. But hey, you didn't come to Maui to stay dry, right? For daytime cruises be sure to bring a swimsuit, towel, sunscreen, and sunglasses. For sunset cruises it's a good idea to have an extra layer of clothes that can come off after you get wet (yes, you now have an excuse to hit up that cute boutique where you've been window shopping).
Book Your Maui Sailboat Cruise Today
Whether you want to snorkel Molokini crater, learn more about whales, or enjoy a Maui sunset cruise, there's something for everyone of all ages at Kai Kanani. Visit kaikanani.com to book your excursion and to learn more about how to prepare for your voyage (you can even find specific information about beach loading procedures).